With FirstBank's array of exciting educational solutions, your school's financial needs is at your fingertips
First Bank of Nigeria Limited is supporting schools with their business requirements to promote preparations for the school year.
In its usual custom, First Bank of Nigeria Limited is supporting schools with their business requirements to promote preparations for the school year. This, the Bank achieves through its array of educational based products and solutions targeted at enabling schools acquire their required educational facilities to boost the continued expansion of their schools whilst empowering parents and guardians to seamlessly send their wards back to school.
The Bank's educational products and solutions include the FirstEdu Loan, Operational Vehicle Loan, Term Loans for constructing new sites and extension of existing sites, Personal Loan against Salary (PLAS) and Salary Overdraft (SODA) which enhances parents' capacity to pay their children's school fees.
The FirstEdu loan is targeted at private Nursery, Secondary and A-Levels schools. The product offers opportunity for private schools to access flexible funding to meet urgent cash flow needs, replace old furniture and equipment, as well as refurbish dilapidated buildings and classroom blocks. With this product, school owners/proprietors can stay ahead of competition in providing educational services and support to the target population by maintaining acceptable standard infrastructure at all times. This product allows the customer access up to N10 million with no tangible collateral required apart from the domiciliation of school account with the Bank. This reduces the cost of borrowing to the customer and eliminates the challenges posed by the provision of additional demanding collaterals.
The Operational Vehicle Loan is targeted at registered businesses. It allows the entrepreneur to acquire brand new vehicles for the day to day operation of the business. Organisations can take advantage of this facility to purchase school buses in the case of school proprietors and even upscale their staff welfare schemes through provision of staff buses. The product terms and conditions is competitive.
Personal Loan against Salary (PLAS) offers customers in paid employment access to cash to meet immediate financial needs such as payment of school fees, medical treatment, holiday expenses, etc. PLAS has a flexible repayment plan spread up to 48 months for our customers' convenience. There is no equity contribution or collateral requirement. The Salary Overdraft Account (SODA) is also available to customers who want short tenured overdraft to meet immediate financial needs. SODA can be
dispensed as a one-off overdraft for 30 days with up to 40% net salary and a revolving overdraft for 90 days with 25% of applicant's average previous 3 months net salary. Only a salary account will qualify one to access PLAS and SODA if one works with any of FirstBank's approved list of employers.
FirstBank's educational facilities are offered without collaterals. So as the new school term resumes, the Bank has the right products just for you and is poised to constantly provide the platform to support the life styles of its teeming customers. Customers and stakeholders are enjoined to visit any FirstBank branch for further information about its school solutions.
About FirstBank
First Bank of Nigeria Limited (FirstBank) is the premier Bank in West Africa and the leading banking services solutions provider in Nigeria. With some 14 million customer accounts, FirstBank provides a comprehensive range of retail and corporate financial services with over 750 business locations. The Bank has international presence through its subsidiaries, FBN Bank (UK) Limited in London and Paris, FBNBank in the Republic of Congo, Ghana, The Gambia, Guinea, Sierra-Leone and Senegal, as well as a Representative Office in Beijing.
Since its establishment in 1894, FirstBank has consistently built relationships with customers focusing on the fundamentals of good corporate governance, strong liquidity, optimised risk management and leadership. Over the years, the Bank has led the financing of private investment in infrastructure development in the Nigerian economy by playing key roles in the Federal Government's privatization and commercialization schemes. With its global reach, FirstBank provides prospective investors wishing to explore the vast business opportunities that are available in Nigeria, an internationally competitive world-class brand and a credible financial partner.
FirstBank has been named "Most Valuable Bank Brand in Nigeria" six times in a row (2011 – 2016) by the globally renowned "The Banker Magazine" of the Financial Times Group; and "Best Retail Bank in Nigeria" for seven consecutive years, 2011 – 2017, by the Asian Banker International Excellence in Retail Financial Services Awards. Our brand purpose is to always put customers, partners and stakeholders at the heart of our business, even as we standardize customer experience and excellence in financial solutions across
sub-Saharan Africa, in consonance with our brand vision "To be the partner of first choice in building your future". Our brand promise is to always deliver the ultimate "gold standard" of value and excellence. This commitment is anchored on our inherent values of passion, partnership and people, to position You First in every respect.
Dangote delays London Stock Exchange listing
Dangote Cement Plc isn't expected to attempt a U.K. initial public offering until at least 2023.
Africa's richest man, Aliko Dangote, is once again delaying plans to list Nigeria's second most capitalized company on the London Stock Exchange, rather choosing other options like boosting exports and the Nigerian company's foreign-exchange reserves in a report credited to Bloomberg.
Dangote Cement Plc, Africa's biggest producer of building material isn't expected to attempt a U.K. initial public offering until at least 2023, Temilade Aduroja, Head of Investor Relations, at the Lagos-based company, said by email.
READ: Dangote Cement's faltering pan-African operations is taking its toll 
READ: Access Bank N15bn green bond set to be the first cross listing ensuing from NSE-LuxSE partnership
"The London listing is not something which will happen in the short to medium term. We are focused on our export strategy and increasing our foreign-currency revenue," he said.
Dangote, a major shareholder of Dangote Cement, with a net worth of more than $14 billion has longed for the company to have a secondary London Stock Exchange listing to diversify its holding and gain more leverage to cheaper funds on international markets.
READ: Rocket Internet sells stake in Jumia, as eCommerce firm struggles with post-IPO scandal
READ: Afreximbank forced to postpone IPO plan in London; here's why 
Aliko Dangote said in 2018 that the listing would happen the following year (2019), only for Brian Egan, former Chief Financial Officer, to state that 2020 was more likely.
More detail later as the story is developing…
NB Plc to raise additional N20 billion from its N100 billion Commercial Paper
Nigerian Breweries has announced the continuation of its N100 billion Commercial Paper (CP) Issuance Programme.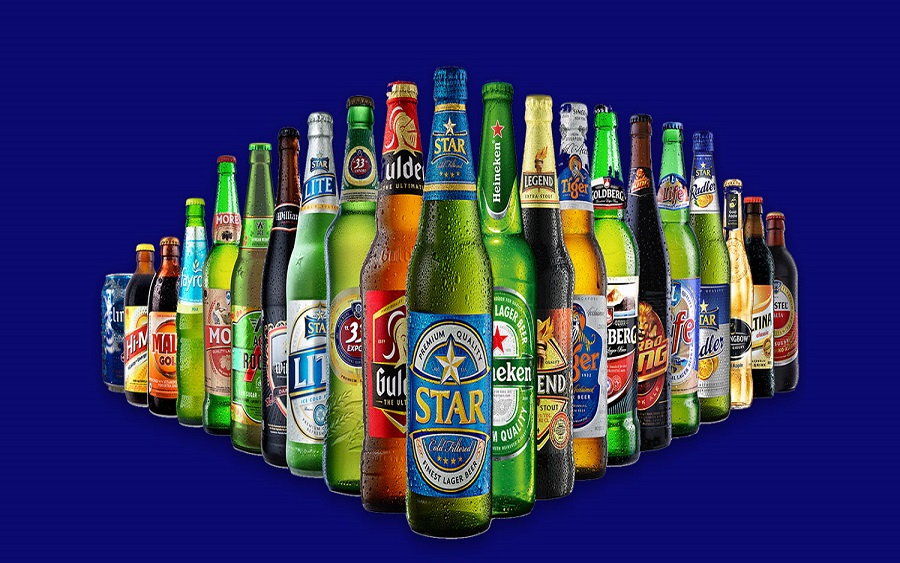 Nigerian Breweries has announced the continuation of its N100 billion Commercial Paper (CP) Issuance Programme in a bid to raise up to N20 billion to support its short term funding needs. The company has launched Series 9 and 10 of the programme for this purpose.
This information was disclosed in a notification signed by the Company's Secretary, Uaboi G. Agbebaku, and sent to the Nigerian Stock Exchange.
The notification reads;
"[Nigerian Breweries Plc] is pleased to inform the Nigerian Stock Exchange and the investing public of the continuation of its "CP" (Commercial Paper) programme with the launch of Series 9 and 10 of the programme.
"Series 9 of the Commercial Paper programme would be for a tenor of 180 days, while Series 10 would be for 270 days. However, the launch of the CP opens today 23rd October 2020."
(READ MORE:Nigerian Breweries stock up by 58% since August )
What you should know
According to data obtained from Financial Market Dealers Quote (FMDQ), Nigerian Breweries has raised up to N90.12 billion since the start of the year.
N52.76 billion was raised from Series 6 between February 12 to November 6, 2020.
N13.03 billion was raised from Series 7 from April 15 to October 14, 2020.
N24.33 billion was raised from Series 8 from April 15 to January 8, 2021.
The recent issuance of the Series 9 and 10 CP will bring the total funds raised to N110.12 billion.
Why it matters
The CP will help the company navigate through the recent impact of COVID-19 and other trade disruptions.
The programme will strengthen the balance sheet of the company, and enable the brewer to execute its plans while delivering value to customers and creating wealth for shareholders,
In like manner, the CP programme is expected to provide opportunities for non-equity investors to invest in the company and support its cost management initiatives.
MTN shareholders have made approximately N1 trillion since April 2020
Shareholders of MTN Nigeria gained close to a trillion naira in less than 7 months.
MTN Nigeria shareholders have gained N986.58 billion since the first trading session in April 2020.
This was uncovered by calculating the difference in the telecommunication giant's market capitalization of ₦1.832 trillion at the open of trade, for the first trading session in the month of April 2020, and the market capitalization of ₦2.646 trillion at the close of trade in the first trading session in the month of October.
READ: Shell to cut 9,000 jobs globally due to oil price crash as it shifts to clean energy
This gives a whopping N814 billion increase in market capitalization, and this with the dividend the company has paid to shareholders on two occasions between this time period, brings the total gains both realized and unrealized to approximately N1 trillion.
READ: FUGAZ; Nigerian banks considered too big to fail
Hence, the N814 billion increase in market capitalization translates to the joint gains MTN investors have made from the increase in the shares of the company, as the share price of the company has increased by 44.44% or ₦40.00 between April 1, 2020, and October 2, 2020, with the share price of increasing from ₦90.00 to ₦130.00.
However, the gains MTN NG investors have made from their investments in the telecommunication company, is not limited to the gains driven by the increase in the price of the shares.
READ: World Bank says Nigerian banks are at risk of being destabilised by COVID-19
Recall that the company declared payment of dividends to its shareholders on two occasions, as investors/shareholders of the company, whose names appear in the Register of Members, as of the close of business on April 17, 2020 and August 14, 2020 were paid a cumulative dividend per share of ₦8.47, for all the outstanding shares of 20,354,513,050 held by the shareholders, and this translates to a total dividend payout of N171 billion by the company to its shareholders.
It is noteworthy that the realized and unrealized gains MTN investors have made from holding the shares over this period stands at N986.58 billion.