The Niger Delta militants may resume hostilities soon
Nigeria's Niger Delta region may turn volatile again going by threats from a newly formed militant group. The group by the name War Against Niger Delta Exploitation has threatened to disrupt the 2019 elections if the Federal government fails to show commitment to the development of the region.
"Failure to meet these demands simply translates to our commencement of hostilities. We will frustrate the conduct of the 2019 general elections across the country if the demands are handled with kid gloves.
WANDE also stated that no Presidential candidate had come up with a concrete plan for the Niger Delta.
Implications of renewed Niger Delta militant activities
Renewed Niger Delta militant activities in the country could have several implications on the government as well as the economy as a whole.
On government revenue 
Renewed militant activities could have dire consequences on the economy as a whole. The government relies largely on crude oil revenue to fund budgets. An attack on oil facilities, could lead to a drop in revenue.
On the exchange rate  
Crude oil earnings also account for a significant proportion of foreign exchange earnings in the country. A drop in foreign exchange earnings, could lead to pressure on the reserves and ultimately pressure on the exchange rate.
On the banking sector 
Disruption in crude oil production could also have a negative impact on the banking space. Lending to the oil and gas sector amounts to a significant proportion of bank loans. A rebound in crude oil prices and stable production had led to several non performing loans in that space being reclassified.
Investors will feel the pinch
Investors in listed oil and gas firms, as well as banks with significant exposure to the oil and gas sector, will be on the receiving end if attacks resume. Lower crude oil earnings for oil and gas companies like Seplat will lead to smaller dividends for investors. This also applies to banks.
On the economy as a whole 
A drop in growth in the oil sector could lead to lower growth of the economy as a whole, as witnessed in the GDP figures for the second quarter of 2018.
Q2 2018 GDP growth was also constrained by oil GDP with crude oil and gas production contracting by -3.95% compared to 14.77% in Q1 2018 and 3.53% in Q2 2017

GDP growth slowed down from 1.95% in Q1 2018 to 1.50% in Q2 2018.
BREAKING: CBN retains MPR at 11.5%, holds other parameters constant
The Central Bank of Nigeria (CBN), voted unanimously to keep the Monetary Policy Rate (MPR), at 11.5%.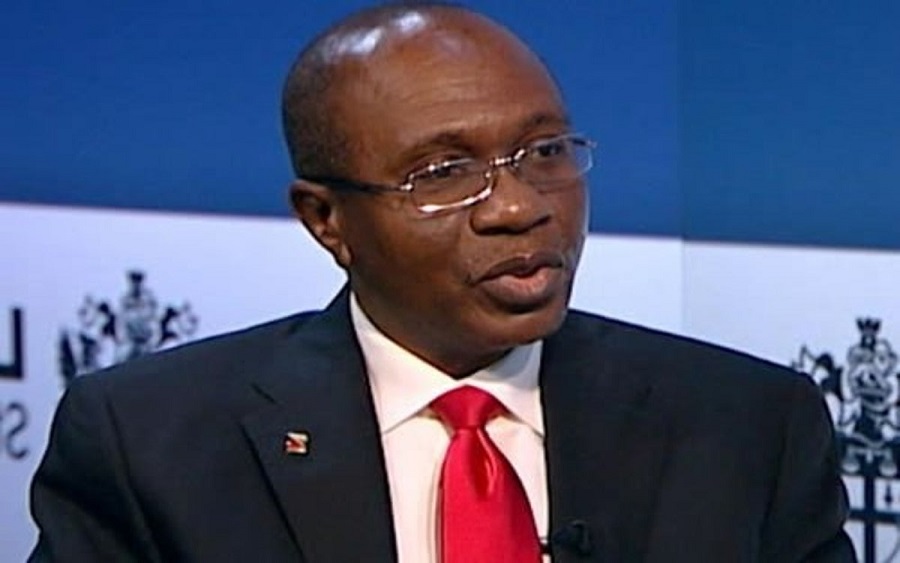 The Monetary Policy Committee (MPC), of the Central Bank of Nigeria (CBN), has voted unanimously to keep the Monetary Policy Rate (MPR), at 11.5%.
This was disclosed by Governor, CBN, Godwin Emefiele while reading the communique at the end of the MPC meeting on Tuesday. Other parameters such as Cash Reserve Ratio (CRR), Liquidity ratio, and asymmetric corridor remain unchanged.
The committee highlighted that inflation continues to be influenced by structural policies, increase in petrol price and latest #EndSARS protest.
Highlights of the Committee's decision
MPR was kept at 11.50%
The asymmetric corridor of +100/-700 basis points around the MPR
CRR was retained at 27.5%
While Liquid Ratio was also kept at 30%
More details shortly…
Gov. Makinde presents N266 billion budget to Oyo State House of Assembly
Governor Seyi Makinde has presented a ₦266.64billion budget proposal to the Oyo State House of Assembly.
The Oyo State Governor, Seyi Makinde, presented the Budget Proposal for the 2021 Fiscal Year to the Oyo State House of Assembly. The total budgeted sum is ₦266.64billion, with education expected to receive N56.35billion – 21% of the budget and a rise from N12 billion budgeted in 2019.
This was disclosed by Governor Makinde in a social media post on Monday.
READ: Oyo State IGR increased by over 26% without increasing tax burden – Gov Makinde
It was my honour to present the Oyo State Budget Proposal for the 2021 Fiscal Year to the Oyo State House of Assembly, today. This Budget of Continued Consolidation was prepared with input from stakeholders in all seven geopolitical zones of our state. pic.twitter.com/6ys0XFOgh1

— Seyi Makinde (@seyiamakinde) November 23, 2020
According to NAN, Mr. Makinde disclosed on social media that the 'Budget of Continued Consolidation' was prepared with input from stakeholders in all seven geopolitical zones of the state.
"The total budgeted sum is ₦266.64billion The Recurrent Expenditure is ₦136.26billion, while the Capital Expenditure is ₦130.38billion. We are again, aiming for at least 70% implementation of the budget," he said.
READ: Edo State to build Museum, set for more Benin Bronze returns in 2021
The News Agency of Nigeria also disclosed that infrastructure spending in the budget would be N46.06billion – representing 17.27% of the total budget and an increase of N33.66 billion over that of last year.
Other sectors include Agriculture which represents 3.6% valued at N9.58billion and Healthcare taking 4.9% of the budget with an N13.29billion allocation.
(READ MORE: #EndSARS: Nothing wrong with social media bill – Ali Ndume)
The Governor disclosed that Oyo has reduced its infrastructure deficit and made improvements in the areas of healthcare, education, and others.
"We have been able to lower our infrastructural deficit, make improvements in healthcare delivery, improve the quality of education, and achieve milestones in our security systems," he said.
He also added that the state had recorded a 26% increase in IGR at N25.6 billion and hopes to increase IGR to over N100 billion for the 2021 budget.
READ: Restructuting: Plans must pass through legal process from the National Assembly – Tambuwal
"As of September, we had recorded an IGR of N25.6 billion. And using the half-year figures, it represented a 26.4% increase in IGR year-on-year. Oyo State's IGR is presently about 32% of actual aggregate revenue.
"We still have not achieved a total dependence on the state's income outside of the federal allocation to fund the budget. Slowly, but surely, we are getting there.
READ: Snap to pay video creators $1 million daily
"For the 2021 budget, our plan is to increase our annual IGR to N102.82billion. We hope to achieve this by widening the tax net to bring in more taxpayers into the system,"  he added.
Restructuring: Plans must pass through legal process from the National Assembly – Tambuwal
Tambuwal has insisted that plans to restructure Nigeria and the Constitution must pass through due process from the National Assembly.
The Governor of Sokoto State and Former House of Reps Speaker, Aminu Tambuwal, has said that any plan to restructure Nigeria and the Constitution must pass through legal due process from the National Assembly.
Tambuwal disclosed this at a plenary session of the 26th Nigerian Economic Summit, titled: "Building partnerships for resilience" in Abuja on Monday.
READ: N200 billion Unclaimed Dividend: Securities dealers reject FG's plan to manage fund
Tambuwal warned that Nigeria must learn from mistakes 0f 2015 when the last attempt to amend Nigeria's constitution was rejected after the first reading.
He added that any plan to restructure must be done after amending the constitution, which must pass through the assembly.
READ: We are working to clear N124 billion backlog of export claims – NEPC
"As it were at the moment, whatever you are going to do about the constitution, has been prescribed by the constitution and how you are going to do it.
"The constitution has prescribed how a word in that constitution is going to be amended.
READ: National Assembly ready to pass 2021 Budget before end of 2020 – Senate President
"Except of course we are saying we are going to jettison the National Assembly and the State Assemblies in getting it done, which is not possible," he said.
"So you cannot go outside of the constitution to amend the constitution. We better come to terms with this realization and to come together and agree on how best we can work together to achieve what the nation desires," he added.
READ: SEC says state governments have borrowed N900 billion from capital market
What you should know 
The agitations from the October protests in Nigeria have revived talks about restructuring in Nigeria. Earlier this month, the Governors of Ekiti and Kaduna State, Kayode Fayemi and Nasi El-Rufai argued that restructuring was a means to end Nigeria's economic troubles.
"In essence, our desire to build a more perfect union should be anchored on the principle of devolution of powers – that is, re-allocation of powers and resources to the country's federating units.
READ: Delta State House of Assembly passes N384 billion 2021 Appropriation Bill
"The reasons for this are not far-fetched. First, long years of military rule have produced an over-concentration of powers and resources at the centre to the detriment of the states. Two, the 1999 Constitution, as has been argued by several observers, was hurriedly put together by the departing military authority and was not a product of sufficient inclusiveness.
READ: FG to inject over N198 billion on capital projects in power sector in 2021
"All points considered, the fiscal burden of maintaining a largely inefficient and over-bloated bureaucracy is a metaphor for shooting oneself on the foot," Fayemi said.