Company Focus: Is Ekocorp Plc still making money in 2018?
Ekocorp Plc is one of the biggest private healthcare providers in Nigeria, and the only one listed on the NSE.
Today on Nairametrics' company focus, we shall be looking at one corporate entity whose business model is literally all about caring for your wellbeing. Ekocorp Plc is one of the biggest private healthcare providers in Nigeria, and the only one to have its shares listed on the Nigerian Stock Exchange (NSE). However, being known mainly as Eko Hospitals means that not everyone knows about this company. For this reason, it is one of the least popular companies that are listed on the Nigerian bourse.
This article is intended for prospective investors looking for where to put their money, as well as the curious reader who is simply interested in knowing more about Nigerian companies and corporate environment. Let us let you in on everything about the history, business model, management, ownership structure, competition, recent financial reports, and investments prospects of Ekocorp Plc. Most importantly, we shall be analysing the company's financials to see if it is still making money, as it is yet to release any quarterly result so far in 2018.
About Ekocorp Plc: 36 years of healing Nigerians
The history of Ekocorp Plc can be traced back to 1982, when three medical practitioners – Dr. Alexander Eneli, Dr. Sunday Kuku, and Dr. Augustine Obiora – decided to pool resources together in a merger which birthed Ekocorp Hospital Limited.
As a joint medical practice, Ekocorp was designed to function as both a medical centre and a teaching hospital. This is interesting considering the fact that in Nigeria such hospitals are usually state-owned, with examples including the likes of University College Hospital (UCH), Ibadan and Lagos State University Teaching Hospital, Ikeja.
In 1991, the company was re-registered as a Public Limited Liability Company, Plc. The name was formerly changed to Ekocorp Plc in 1994. It is primarily concerned with the delivery of healthcare, as well as medical research. The hospital has three branches in Lagos which are strategically located in Ikeja, Surulere and Ikoyi.
One thing worth noting is the origin the hospital's brand name (Eko). According to information made available by the company, "EKO" signifies "the first letters of the three founders' surnames in alphabetical order – "E" for Eneli, "K" for Kuku, and "O" for Obiora." This is contrary to the general belief that the "Eko" in Ekocorp Plc signifies the traditional name for the city of Lagos which, coincidentally, is also "Eko".
A look at the specific services offered by Ekocorp Plc
As a fully-fledged healthcare company primarily concerned with ensuring the well-being of millions of Lagosians, it is not surprising that Ekocorp Plc offers a wide array of medical services, which are listed below:
General Medicine
Cardiology
Paediatrics
Orthopaedics
Dialysis
Neurology
Obstetrics and Gynecology
Intensive Care
Clinical Oncology, and 
General Surgery
The company's target market 
The hospital caters to the general wellbeing of Nigerians, specifically those who reside in Lagos. However, it should also be noted that as one of the leading private hospitals in the country, its high price makes it nearly impossible for the average Nigerian to seek medical healthcare here. That said, the company's target market can, therefore, be narrowed down to the relatively wealthy and middle-class Nigerians who can afford their services.
A look at the company's ownership structure
Ekocorp Plc is 100% owned by Nigerians. According to information contained in the company's full-year 2017 financial report, notable shareholders include:
Geoff Ohen Limited: This entity owns a total of 265,198,960 units of shares which translates to some 53.19% majority shareholding.
Estate of Eneli (Chief) Alex C. owns some 56,370,485 units of shares which represents 11.31%.
Dr. Amechi A. OBiora, (FRCS) owns 56,370,485 units of shares, representing 11.31%.
Dr. Sunny Folorunso Kuku (OFR, FAS) owns 56,370,485 units of shares, also representing 11.31%.
Note that a portion of the company's shareholding has for a long time been the subject of a protracted legal dispute, the details of which will be discussed shortly.
These are the members of the company's Board of Directors
The following individuals serve in various capacities as members of the company's board of directors:
Dr Sony Folorunso Kuku, OFR, FAS – Chairman
Dr Amaechi A. Obiora FRCS – Alternating Chairman
Dr O.A. Odukoya – Chief Medical Director/CEO
Prof J.O. Irukwu, OON, SAN – Director
Senator M.N.I. Ajegbo, CON – Director
Pastor S.O. Nathaniel – Director
Dr G.C. Ohen, Jr. FAGP – Director
Mr. Olusegun Olusanya – Director
A look at the company's competitors
Just as in the case of virtually every business, Ekocorp Plc has to deal with competitors who are scrambling daily for market share. These competitors range from general/teaching hospitals to smaller private hospitals. That said, the company's biggest competitors are the equally well-established and big private hospitals which target the same market audience. Examples of these hospitals are Reddington Hospital, Lagoon Hospital, St Nicholas Hospital, Parkland Hospital, First Consultants Hospital, etc.
The company has been embroiled in a legal dispute
Back in 2014, an article published by one of the leading national dailies claimed that an internal legal dispute was threatening the corporate existence of Ekocorp Plc. This claim was later acknowledged in the company's 2017 financial disclosure, although without much details. Meanwhile, Nairametrics also confirmed that the dispute boils down to a fierce battle over majority shareholding in the company.
Apparently, a new majority shareholder had emerged in the person of Dr Geoffrey Ohen. Shortly after his emergence, the initial founders of the company accused him of "surreptitiously" acquiring the company's shares in a bid to become a shareholder.
The founders also alleged that Dr Ohen's emergence as majority shareholder never augured well for the company. This is because his dealings allegedly exposed the company to financial losses, resulting in the company's inability to pay the founders a combined total of N112 million which they were owed.
Note that this court case is still unsettled, and Dr Ohen remains the company's majority shareholder.
The company's pending financial results for 2018
Ekocorp Plc is yet to release financial statements for the first, second and third quarters of 2018. Attempts by Nairametrics to find out why this is the case proved abortive. This situation makes us wonder whether or not the company has been making money this year. Bear in mind that the most recently disclosed financial statement by the company is for full-year 2017. And even before the report was released, the NSE had to threaten to impose sanctions.
Meanwhile, the 2017 financial report shows that while the company's turnover stood at about N1.4 billion, it recorded a staggering loss after tax of N1.2 billion. This is the worst performance for the company in over five years as you can see in the table below.
The company's Chairman agreed that it was an abysmal performance, stating that, "2017 was a relatively difficult year due to the effects of macroeconomic factors such as increased inflation and foreign exchange imbalances which led to increased operating costs."
In conclusion…
Ekocorp Plc should quickly resolve its internal legal disputes in order to focus on the most important task which is delivering quality healthcare services. This is very important, as it is the only way to ensure that the company remains profitable, while competition stiffens.
Dangote delays London Stock Exchange listing
Dangote Cement Plc isn't expected to attempt a U.K. initial public offering until at least 2023.
Africa's richest man, Aliko Dangote, is once again delaying plans to list Nigeria's second most capitalized company on the London Stock Exchange, rather choosing other options like boosting exports and the Nigerian company's foreign-exchange reserves in a report credited to Bloomberg.
Dangote Cement Plc, Africa's biggest producer of building material isn't expected to attempt a U.K. initial public offering until at least 2023, Temilade Aduroja, Head of Investor Relations, at the Lagos-based company, said by email.
READ: Dangote Cement's faltering pan-African operations is taking its toll 
READ: Access Bank N15bn green bond set to be the first cross listing ensuing from NSE-LuxSE partnership
"The London listing is not something which will happen in the short to medium term. We are focused on our export strategy and increasing our foreign-currency revenue," he said.
Dangote, a major shareholder of Dangote Cement, with a net worth of more than $14 billion has longed for the company to have a secondary London Stock Exchange listing to diversify its holding and gain more leverage to cheaper funds on international markets.
READ: Rocket Internet sells stake in Jumia, as eCommerce firm struggles with post-IPO scandal
READ: Afreximbank forced to postpone IPO plan in London; here's why 
Aliko Dangote said in 2018 that the listing would happen the following year (2019), only for Brian Egan, former Chief Financial Officer, to state that 2020 was more likely.
More detail later as the story is developing…
NB Plc to raise additional N20 billion from its N100 billion Commercial Paper
Nigerian Breweries has announced the continuation of its N100 billion Commercial Paper (CP) Issuance Programme.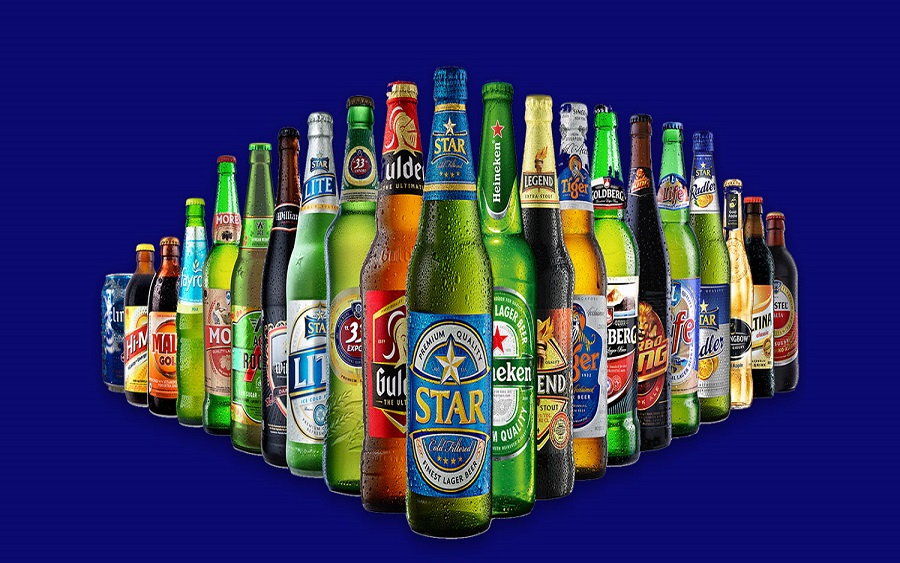 Nigerian Breweries has announced the continuation of its N100 billion Commercial Paper (CP) Issuance Programme in a bid to raise up to N20 billion to support its short term funding needs. The company has launched Series 9 and 10 of the programme for this purpose.
This information was disclosed in a notification signed by the Company's Secretary, Uaboi G. Agbebaku, and sent to the Nigerian Stock Exchange.
The notification reads;
"[Nigerian Breweries Plc] is pleased to inform the Nigerian Stock Exchange and the investing public of the continuation of its "CP" (Commercial Paper) programme with the launch of Series 9 and 10 of the programme.
"Series 9 of the Commercial Paper programme would be for a tenor of 180 days, while Series 10 would be for 270 days. However, the launch of the CP opens today 23rd October 2020."
(READ MORE:Nigerian Breweries stock up by 58% since August )
What you should know
According to data obtained from Financial Market Dealers Quote (FMDQ), Nigerian Breweries has raised up to N90.12 billion since the start of the year.
N52.76 billion was raised from Series 6 between February 12 to November 6, 2020.
N13.03 billion was raised from Series 7 from April 15 to October 14, 2020.
N24.33 billion was raised from Series 8 from April 15 to January 8, 2021.
The recent issuance of the Series 9 and 10 CP will bring the total funds raised to N110.12 billion.
Why it matters
The CP will help the company navigate through the recent impact of COVID-19 and other trade disruptions.
The programme will strengthen the balance sheet of the company, and enable the brewer to execute its plans while delivering value to customers and creating wealth for shareholders,
In like manner, the CP programme is expected to provide opportunities for non-equity investors to invest in the company and support its cost management initiatives.
MTN shareholders have made approximately N1 trillion since April 2020
Shareholders of MTN Nigeria gained close to a trillion naira in less than 7 months.
MTN Nigeria shareholders have gained N986.58 billion since the first trading session in April 2020.
This was uncovered by calculating the difference in the telecommunication giant's market capitalization of ₦1.832 trillion at the open of trade, for the first trading session in the month of April 2020, and the market capitalization of ₦2.646 trillion at the close of trade in the first trading session in the month of October.
READ: Shell to cut 9,000 jobs globally due to oil price crash as it shifts to clean energy
This gives a whopping N814 billion increase in market capitalization, and this with the dividend the company has paid to shareholders on two occasions between this time period, brings the total gains both realized and unrealized to approximately N1 trillion.
READ: FUGAZ; Nigerian banks considered too big to fail
Hence, the N814 billion increase in market capitalization translates to the joint gains MTN investors have made from the increase in the shares of the company, as the share price of the company has increased by 44.44% or ₦40.00 between April 1, 2020, and October 2, 2020, with the share price of increasing from ₦90.00 to ₦130.00.
However, the gains MTN NG investors have made from their investments in the telecommunication company, is not limited to the gains driven by the increase in the price of the shares.
READ: World Bank says Nigerian banks are at risk of being destabilised by COVID-19
Recall that the company declared payment of dividends to its shareholders on two occasions, as investors/shareholders of the company, whose names appear in the Register of Members, as of the close of business on April 17, 2020 and August 14, 2020 were paid a cumulative dividend per share of ₦8.47, for all the outstanding shares of 20,354,513,050 held by the shareholders, and this translates to a total dividend payout of N171 billion by the company to its shareholders.
It is noteworthy that the realized and unrealized gains MTN investors have made from holding the shares over this period stands at N986.58 billion.