#CustomerServiceWeek: Industries with the worst customer service in Nigeria 
You spent money on a certain product and now need assistance to resolve a problem you encountered after the purchase…
Imagine yourself as the customer. You just spent your hard-earned money on a certain product/service, and now needs assistance to resolve a problem you encountered after the purchase. So, you call the company's customer service helpline, and after minutes of listening to some 'useless' messages, a tired (and perhaps irritated) voice of an agent speaks to you with utter disinterest. At the end of the conversation, you are more confused and frustrated; even as your challenge persists. Now that is the typical customer service experience in Nigeria!
Let's imagine a different scenario; you are inside a banking hall on a Monday morning trying to quickly resolve an ATM card issue before rushing back to work. Meanwhile, the customer care officer attending to you is not helping your situation. Instead, she is frowning at you as though she feels like you are disturbing her peace on an early Monday morning.
She then ignores you the entire time, pretending to type on her desktop while you wait patiently. You end up waiting longer than necessary, even as a long queue of people waiting to be attended to begins to form behind you. Eventually, she gives you a form to fill out and tells you to return two days later with a police report…
Of a truth, there are so many Nigerians who have had some terrible customer service experiences. It is safe to say that in this part of the world, the saying that 'the customer is king' does not apply. Bearing this in mind, therefore, Nairametrics felt it is high time we discuss this topic. Moreover, this week is Customer Service Week.
Now before we dive right into this topic, let us have a little insight into the origin and entailment of the Customer Service Week.
It dates back to 1984…
The International Customer Service Association (ICSA) established the Customer Service Week in 1984. Ever since then, the event has been celebrated annually during the first week of every October. Interestingly, the annual event is such a big deal in some parts of the world, especially in the United States of America where it received a legislative proclamation in the USA back in 1992.
On the other hand, many Nigerians, for a long time, were relatively unfamiliar with the event. But with the help of globalisation, many are getting to join in on the celebration every first week of October.
In any case, the Customer Service Week remains a great initiative which helps to shed light on the importance of an effective relationship between businesses and customers.
Customer service in Nigeria: An overview
In all fairness, the truth is that virtually every company in Nigeria is guilty of poor customer care representation. Rarely can one point to a particular industry and say with confidence that customers always receive the best form of assistance when need be.
However, for the purpose of this article, we have decided to focus on three key sectors of the economy which we feel have the worst customer service in Nigeria. Customer Service, by the way, has to do with all forms of assistance and advice availed to customers who buy and use companies' products and services.
Top three industries with the worst customer service in Nigeria   
Chances are that you already know the answer to this. But we have to say it nonetheless; below are the top three industries with the worst customer care in Nigeria:
The banking sector,
The telecommunication sector,
And the power sector.
The Banking Sector: There is no gainsaying the fact that many Nigerian banks have a long way to go before they get the idea of customer service right. As a matter of fact, banks will need to continually train and retrain their employees on proper customer care practices. This is because many banks in the country have some of the worst customer care representatives in Nigeria.
https://twitter.com/kaecy5/status/1047642424506429440
Not only do these banks take so long to respond to customers, but they are also often impatient (if not clueless) when assisting customers to resolve their problems. Consequently, many Nigerians are already tired of them all. But apparently, they do not have a choice than to keep using them.
In a recent Twitter Poll conducted by Nairametrics, we asked our readers to tell us which bank in Nigeria offers the best customer service in the country. Unfortunately, their responses are indicative of the fact that many of these banks are guilty as charged.
There should be an option for none of the above. I have used these banks and they have bad customer service. GT & Zenith used to be good, but not anymore.

— Timothy Williams (@wiltimz) October 3, 2018
The Telecommunication sector: This is perhaps the worst sector in Nigeria. Customers experience poor care right from the moment they purchase their SIM cards. SIM registration is typically fraught with difficulties. Customers then continue to experience challenges for as long as they use such SIM cards.
Was charged 50 continuously for SMS not sent why? Just upgraded to ur 4G LTE n even the 4gig promised after upgrading has not been given to me, please reply asap my num 08028959858

— Fish (@davades4real) September 18, 2018
One Mr Kalu described his customer service experience with Nigerian telcos thus:
"The worst part about being a mobile phone user in Nigeria is that at some point you will need to call their customer care line, waste about thirty minutes and have your challenges unresolved."
The Power Sector: Long before the privatisation of the Nigeria Electric Power Authority (NEPA), operators in the Nigerian power sector have always been known for 'unpleasant' customer service. Unfortunately, this has continued till date.
Your late acknowledgement to our SOS message is not really encouraging. We thank you anyways and await your very urgent intervention!!

— tope fowowe (@topefowowe) September 11, 2018
Now, not only is it bad that the service provided in this sector is poor, but their customer service representatives are also typically slow to respond and rude as well. This, perhaps, explains why a lot of 'NEPA people' are very much disliked.
https://twitter.com/braladorojokojo/status/1026744301999595520
So why are companies typically nonchalant with effective customer service?
As one of our readers responded on our Twitter poll, some companies typically focus less attention on customer service because it is not "a source of competitive advantage" to them.
NONE.

SERVICE isn't a source of competitive advantage in that sector so none strives to offer it beyond functional offerings.

Beyond SMS notifications when you transact & on your anniversary plus resolving issues when you walk into a branch there is NO relationship & service.

— Iyayi, Era Abraham (@eraiyayi) October 3, 2018
Things need to change for the better…
In conclusion, Nigerian companies, in general, need to urgently do something about the ineptitude that characterise their customer service techniques. This is very important because customer service is an all-important aspect of every business organisation which should never be trifled with.
On that note, happy Customer Service Week to everyone.
NNPC opens bid for repairs of pipelines and depots on a finance and operate basis
The project is expected to be operated on a public-private partnership basis.
The Nigerian National Petroleum Corporation (NNPC) declared open on Tuesday, August 11, bids by interested private investors to repair the pipelines and depots that are serving the refineries.
These pipelines, built almost 4 decades ago, are very critical in the successful movement of crude oil to the country's 3 refinery complexes located in Port Harcourt, Kaduna and Warri, and the subsequent movement of the finished petroleum products to the consumers.
The pipelines, which according to NNPC are in dire need of comprehensive repairs, have experienced years of incessant theft and vandalism as well as ageing.
This project is expected to be operated on a public-private partnership basis as the bidders are expected to finance and execute the project, then operate for an agreed number of years before transferring back to the NNPC. In other words, the bidders for the extensive repairs of these pipelines would have to finance them independently and operate for a defined period in order to recover their investment costs with throughput tariffs.
It must be noted that this model is similar to the one that had been in place by the state oil giant for the refineries. The NNPC had also announced plans to get private investors to invest in the repair of the 3 refineries on a repair and operate basis, as they do not want to be involved in the management of these refineries.
The NNPC Group Managing Director, Mele Kyari, had said that the ultimate plan for these refineries was to allow it to run on the LNG model, where the shareholders would be free to decide on the fate of these refineries going forward.
The refineries, which have only run sporadically, were shut down by NNPC earlier this year while awaiting repairs and upgrade. These 2 projects are expected to be handled separately according to information made available on Tuesday.
In addition, the new pipelines would need intrusion detection systems, as well as deep burial, to stop theft or vandalism. The deadline for the submission of these bids is due by September 18.
WTO Job: Okonjo-Iweala reveals how to resolve the rift between US and China
Mrs Iweala revealed how she hopes to resolve the rift between the United States of America and China.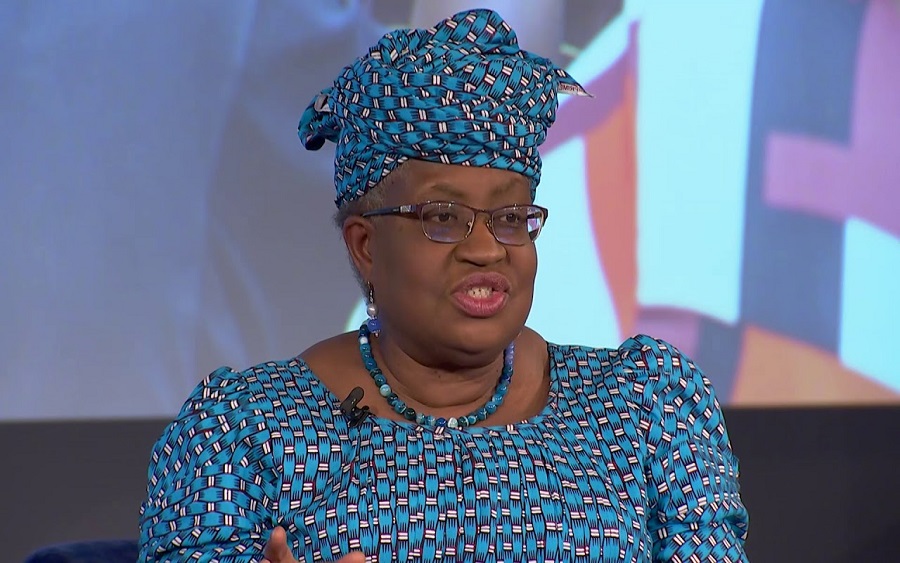 As the jostle for the top job at the World Trade Organization (WTO) becomes more intense, the Nigerian candidate, Ngozi Okonjo-Iweala, has disclosed some of her plans for the institution. The former Nigerian Finance Minister recently had an exclusive interview with CNBC Africa.
Speaking during the interview, Mrs Iweala revealed how she hopes to resolve the rift between the United States of America and China, the 2 biggest economies in the world, especially as regards trade issues. She also noted that part of her vision is to build a trade institution where there is greater trust among its members. She also stressed that the WTO, at this critical time, is needed to ensure that trade and global markets remain open.
READ MORE: Gold price up as COVID-19 cases rise, U.S-China tensions heighten 
On healing the rift between the US and China, Okonjo-Iweala admitted that it is going to be challenging and not be easy. She said:
"Well this is not going to be easy, if it was easy, it could have been done a long time since. So it would be very challenging but it is not an impossible job. It is very clear that both the US and China have been helped and benefitted from the multilateral trading system in the past. Hundreds of millions have been lifted out of poverty. They have experienced shared prosperity in the economies and their countries.''
The Nigerian candidate pointed out that it is important to remind the US and China of this shared prosperity. She then disclosed that she would listen to both countries to find out what really are the issues causing distrust among them. She said that she will not want to be involved in the larger political problems, but will rather separate the trade issues and focus on them and build this trust.
READ MORE: Dangote fertilizer plant to begin production this year
Going further on how to settle their rift, Okonjo-Iweala said, "You need to begin to find areas where there can be confidence-building and trade. Building trust is not talking about it, you have to have areas where both can work together and agree and we have a golden opportunity in the fisheries subsidies negotiations that are going on now because the US is a party to it, China is a party, the EU, all other members.''
"It is a multilateral negotiation, so if they can sit around the table with others to negotiate this and have a successful outcome, that is one thing that will be shared in common between the 2. So that will begin to build confidence. Then reaching out both in the US and in China to talk to the policymakers, go where the decisions are made, talk to congress also in the US and begin to show the benefits of the system again.''
READ ALSO: FG inks $3.9 billion deal with Chinese firm for construction projects 
She also said they will look at reasons why they need to work together because their rift may be causing negative externalities for other members. She is of the opinion that exposing all of these, working with them, and listening carefully will begin to build confidence.
She believes that while achieving this will be difficult, focusing seriously on trade issues can create room for a breakthrough.
Download Nairametrics News App
US hands over 200 ventilators to Nigeria
The US Ambassador to Nigeria said USAID and  Nigeria will work very closely over the next couple of weeks.
The United States of America, on Tuesday, August 11th, handed over some 200 ventilators to the Federal Government of Nigeria. This was disclosed by the Federal Ministry of Health via its Twitter handle, following the handover ceremony in Abuja.
The US Ambassador to Nigeria, Ambassador Mary Beth Leonard, at the handover event, explained that the ventilators are compact & portable & can be easily mobilized to reach those patients with the most severe symptoms of COVID-19.
The US Ambassador to #Nigeria Her Excellency Ambassador Mary Beth Leonard at the handover event stated that "the 200 ventilators being transferred today are compact & portable & can be easily mobilized to reach those patients with the most severe symptoms of #COVID19". pic.twitter.com/4nSgYVoEHk

— Federal Ministry of Health, NIGERIA (@Fmohnigeria) August 11, 2020
Speaking during the handover ceremony, the Ambassador said, "Their arrival fulfills the commitment discussed between US and President Muhammadu Buhari earlier this year. Our support includes; training on the use & maintenance of this equipment, ensuring that the ventilators can address other respiratory illnesses in the years beyond."
According to her, the United States Agency for International Development (USAID) and  Nigeria will work very closely and energetically over the next couple of weeks, with the Presidential Taskforce on COVID-19, to bring these ventilators across each of Nigeria's states & the Federal Capital Territory.
"The United States has been pivotal in supporting Nigeria's membership in the 'Every Breath Counts' Coalition. Nigeria is now one of 2 countries in Africa to have an "oxygen roadmap" that seeks to fight against pneumonia, hypoxemia, & now COVID-19," she stated. She then added that as the U.S. Ambassador to Nigeria, she remains proud of the strong friendship between the two countries.
The Backstory: Last April, Nairametrics had reported when the Minister of Information, Lai Mohammed, said that "President Donald Trump assured that the United States stands in solidarity with Nigeria in this difficult time and promised to send ventilators to support the country in its fight against the pandemic."