Mouka Foam Vs Vitafoam; We have one clear winner
In Nigeria today, there are two main brands of mattresses that are competing for market pre-eminence – Vitafoam and Mouka Foam mattresses. The competition between these two brands is so stiff, that it's almost impossible to decide which one is superior to the other. But this is a brand war situation and only one brand gets to win or not. So, to find out which one of them actually dominates the market share, we did some research.
About Mouka Foam
Mouka Foam is the first mattress brand ever produced in Nigeria. It is manufactured and marketed by Mouka Ltd, a company that was founded in 1959 with specialities in home and office furniture. Examples of other products manufactured by the company include pillows, duvets, industrial sheets, etc. The company is partnered with Abraaj Group, a multinational corporation.
Mouka Foam has a long distribution chain, with some two hundred and fifty third-party distributors in Nigeria. It also has more than a thousand branded sales points across the country. Its production facilities are strategically located across Nigeria. Indeed, it has achieved brand loyalty status and received several local and international recognition, including the "Mattress Brand of 2017" award bestowed on it by the African Brand Congress Nigeria.
About Vitafoam
The history of Vitafoam in Nigeria dates back to the year 1962 when a partnership was established between British Vita and Unilever. That same year, Vita products were imported and distributed in the country. But it wasn't until 1966 when a polyether plant was established in Ikeja, that Vitafoam became really familiarised with the Nigerian market. The company quickly grew to become one of Nigeria's leading manufacturers of foam products: furniture, polyether, upholstery products, etc. As the company grew, it continued to establish strategically located plants across Nigeria.
By 1978, it had become a publicly traded company on the floor of the Nigeria Stock Exchange. By 1995, its revenue base was ₦1.02 billion. Over the years, it has won many local and international awards, including the International Quality Award which it won in the year 2000.
Comparing between Vitafoam and Mouka Foam
Mouka Foam and Vitafoam both emerged onto the Nigerian market at almost the same time. Together, they have dominated the Nigerian furniture market for more than four decades. This is a long enough for both brands to either achieve considerable success in the market or be phased out. Interestingly, both brands have thrived over the years, achieved market loyalty and established themselves as key players in the Nigerian economy.
In terms of products' prices, both brands offer a wide range of options; similar to each other's. Vitafoam, for example, has mattresses with prices pegged between ₦21, 000 and ₦50, 000. It also has prices ranging from ₦80, 000, ₦103, 000, and ₦234, 000, etc. This is similar to the price ranges offered by Mouka Foam – ₦41, 856, ₦103, 000 and ₦220, 000.
According to both company's LinkedIn profiles, Vitafoam has about 247 full-time employees, while Mouka Foam has 233 full-time employees. In all ramifications, both are full-fledged corporations with wide market reach and high stakes in the economy.
But while VitaFoam is a public company that is traded on the floor of the Nigerian Stock Exchange, Mouka Ltd is a privately-held, family-owned enterprise.
As a publicly traded company, Vitafoam's market share price as at March 20th, 2018 was ₦3. In 2017, the company earned a profit after tax (PAT) of ₦190 million, a sharp decline from the ₦412 million PAT that it earned in 2016. But this recorded poor performance last year was caused by a severely bad economic downturn which equally affected the other companies in the sector.
There are no readily available records to indicate Mouka Ltd's financial statistics. Attempts to reach them for comment in the course of writing this piece proved abortive. But that notwithstanding, it is safe to assume that it has an impressive financial record. It should be noted that the fact that it is not a publicly-traded company may be the reason for its lack of public financial records. That said, most private companies have more latitude to reinvest income and raise funds if need be.
What the customers say
As part of our research on this topic, we asked some Lagosians to tell us which mattress brand [between Vitafoam and Mouka Foam] makes their sleep "sweeter". And as expected, they responded. The respondents adjudged the two brands of mattresses based on yardsticks such as affordability, durability, comfort, luxury, etc. In this vein, one of those we interviewed who identified herself as Mrs Okorie, said that she and her family use Mouka Foam at home because the brand is very durable.
Alex, another mattress user in Lagos, said has been using his Vitafoam mattress for almost ten years now and that he still enjoys it whenever he sleeps in it. "Actually, both brands are good. I've been to people's homes where I had to sleep in other mattresses other than mine. But as for me, I think Vitafoam is the best. It is very comfortable to sleep in and equally durable. I've owned my Vitafoam mattress for almost ten years now" he said.
Meanwhile, a Twitter poll conducted by Nairametrics revealed that more Nigerians may actually prefer Mouka Foam too. The Twitter poll asked the question- what's your preferred choice of mattress: Vitafoam or Mouka Mattress? In response, some 84% voted overwhelmingly in support of Mouka Foam, with only 16% voting in support of Vitafoam.
We understand that the data derived from this survey is too small to represent the actual opinion of all mattress users in Nigeria. Yet, based on the small number of people sampled, it is obvious that Vitafoam has a lot more to compete for in the market.
In conclusion, Mouka Foam and Vitafoam are still two of the strongest mattress brands in the Nigerian market. And while some customers may prefer one over the other, it is all a matter of choice. That said, it should be pointed out that inasmuch as both brands are equally successful, there is also the need for both to continually innovate/improve in order for them to consolidate on their successes.
So tell us, which of the two mattresses makes your sleep "sweeter"?
Exchange rate falls across forex markets as dollar liquidity remains low
The Naira depreciated against the dollar at the Investors and Exporters (I&E) window on Tuesday.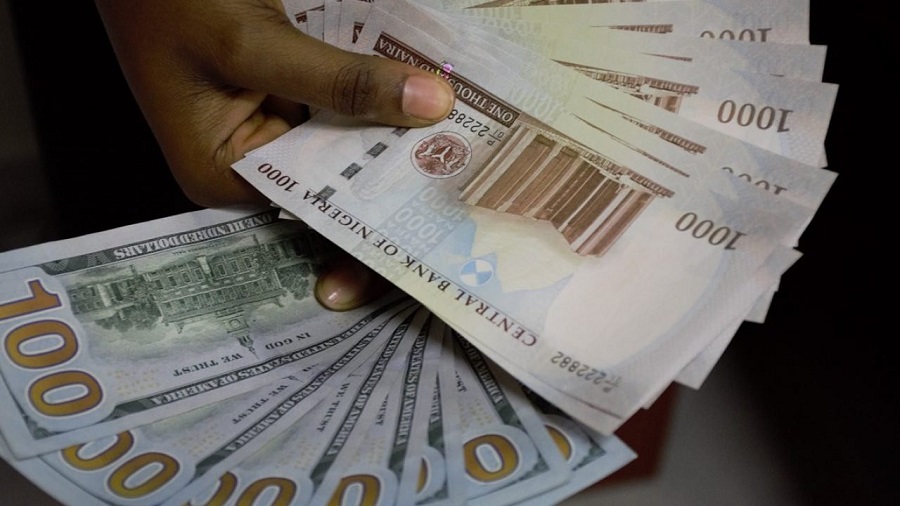 Nigeria's exchange rate at the NAFEX window depreciated to N389 during intraday trading on Tuesday, August 4, 2020. In a similar situation, the exchange rate at the parallel market depreciated marginally on Tuesday as well to close at N474/$1 and as high as N480/$1.
Market Watch
Parallel Market: At the black market where forex is traded unofficially, the Naira depreciated against the dollar to close at N474/$1 on Tuesday, according to information from Abokifx, a prominent FX tracking website. This represents a N1 drop when compared to the N473/$1 that it exchanged on Monday, August 3. However, Nairametrics forex tracker obtained a price of N480/$1 from some traders who we also source information from.
NAFEX: The Naira depreciated against the dollar at the Investors and Exporters (I&E) window on Tuesday, closing at N389/$1. This represents a N1 drop when compared to the N388 rate close that was reported on the last trading day, Monday, August 3.  The opening indicative rate was N388.46 to a dollar on Tuesday. This represents a 13 kobo drop when compared to the N388.33 to a dollar that was recorded on Monday.
The Naira fell to as high as N392.50 during intraday trading before strengthening to the closed rate of N389. It also sold for as low as N380/$1 during intraday trading. Forex is sold at several prices and different times during the day.
Forex Turnover: Meanwhile, forex turnover at the Investor and Exporters (I&E) window recorded an increase on Tuesday, August 4, 2020, as it rose by 43.12% day on day. According to the data tracked by Nairametrics from FMDQ, forex turnover increased from $17.23 million on Monday, August 3, 2020, to $24.66 million on Tuesday, August 4, 2020. Despite the increase, the volume is a far cry from the average of over $200 million that was recorded in January 2020.
The average forex sale for last week was a low volume of about $32 million which is slightly better than the $27 million that was recorded the previous week. FX turnover which was not impressive last week has not shown any sign of recovery despite the picking up of business activities after the 2-day Sallah holiday.
Total forex trading at the NAFEX window in the month of July was $937 million compared to $875 million in June.
The exchange rate disparity between the official NAFEX rate and the black-market rate remained wide on Monday staying as wide as N85. Nigeria maintains multiple exchange rates comprising the CBN official rate, the BDC rates, SMIS, and the NAFEX (I&E window).
Exchange rate unification remains on the cards and yet to be implemented weeks after the central bank governor confirmed it will be executed.
COVID-19 Pressures
Nigeria's airspace remains closed to commercial international flight operations and won't be open till October 2020. Foreign travel has often been a source of demand for the greenback.
The recent demand for dollars at the parallel market is thought to be fueled by speculators.
The parallel market also caters to forex trades through wire transfers especially for buyers who cannot fulfil their dollar demands at the I&E window or the SMIS window.
The exchange rate for wired transfer is often at a premium to the black market rate.
Forex Challenges: Last few weeks have been most challenging for the foreign exchange market as it witnessed very low liquidity. The downward slide against the greenback and some other major currencies continued this week due to tightened liquidity in the system.
According to a report from FSDH research, forex inflows into the I&E window had dropped significantly in the second quarter of 2020 on the back of lower foreign portfolio inflows. Although there was a slight improvement in the month of July, the turnover of $937 million is a far cry from the $3.7 billion turnover that was recorded in the month of March before the lockdown which was triggered by the coronavirus pandemic.
The low oil prices have constrained the CBN's capacity to intervene further in the foreign exchange market as dollar inflow still remains very low.
How to access CBN's Health Research & Development grant
The Scheme shall be funded from the Developmental Component of MSMEDF.
The Central Bank of Nigeria has issued the guideline for accessing the Healthcare Sector Research and Development Intervention Scheme (HSRDIS) grant.
The grant, which is part of the apex bank's policy response to the COVID-19 pandemic, is designed to help strengthen the public healthcare system with innovative financing of research and development (R&D) in new and improved drugs, vaccines, and diagnostics of infectious diseases in Nigeria.
The guideline was published on the CBN's website on Tuesday.
Why it matters: HSRDIS is designed to trigger intense national R&D activities to develop a Nigerian vaccine, drugs and herbal medicines against the spread of COVID-19 and any other communicable or non-communicable diseases. This would be done through the provision of grants to biotechnological and pharmaceutical companies, institutions, researchers, and research institutes.
Who is eligible: Activities eligible for consideration under the Scheme shall include:
Research and development of candidate drugs, herbal medicines, and vaccines validated by relevant health authorities for the control, prevention and treatment of infectious diseases.
Manufacturing of drugs, herbal medicines and vaccines validated by relevant health authorities for the control, prevention and treatment of infectious diseases.
Red biotechnological R&D in new health technology for the control, prevention and treatment of infectious diseases.
The research partnership between academia and industry into the development of drugs and vaccines for the control, prevention and treatment of infectious diseases.
Research and development into validated phytomedicines for the control, prevention and treatment of infectious diseases.
Important Notice: Candidate vaccines undergoing pre-clinical testing or trials shall not be eligible for consideration under this Scheme. However, candidate vaccines 4 Classified as Confidential undergoing clinical testing or trials shall be eligible for consideration under the Scheme if considered to have high potential to cross the clinical trial stage and prospects of scale by the Body of Experts (BoE).
Who funds the grant: The Scheme shall be funded from the Developmental Component of the Micro, Small and Medium Enterprise Development Fund (MSMEDF).
Grant Limit:
Research activities: Maximum of N50.0 million.
Development/Manufacturing activities: Maximum of N500.0 million.
NOTE: Disbursement under the Scheme shall be made to beneficiaries in tranches, subject to approved milestones achieved.
Research and Development Timeframe
research activities: Not more than two (2) years from the date of release of fund.
Development/Manufacturing activities: Not more than one (1) year from the date of release of fund.
Read the full guidelines here.
Nigerian firms expect to start employing again in August – CBN survey
Wholesale/retail trade had the highest prospect for employment in August.
After a trying five months of the Coronavirus pandemic and the consequent challenges for the economy, business enterprises in Nigeria expect to start employing again in the month of August 2020.
This is according to the CBN Business Expectation Survey which was published recently on the CBN website.
Findings from the survey show a generally optimistic outlook for August with a confidence index of 33.7 points, and hopes that the volume of business activities would increase in the next 2 to 6 months to justify the employment outlook.
The business survey was conducted by the statistics department of the Central Bank of Nigeria in July 2020, and it involved a sample of 1050 businesses with a 96% response rate. Respondent firms include small, medium and large businesses cut across agriculture, services, manufacturing, wholesale/retail trade, and construction sectors, both import and export-oriented, across the country.
Sector by sector breakdown showed that wholesale/retail trade had the highest prospect for employment in August with an index of 16.4 points, while manufacturing trailed closely behind with 14.6 points. Respondent firms in Agric/services put the employment prospect index at 3.1 points.
The wholesale/retail trade sector is also highly optimistic on expansion plans, showing an index of 46.3 points, while the construction sector had an index of 45.0 points. Agric/services sector had an index of 43.4 and manufacturing sector had 39.7 points all pointing towards a positive disposition to expand in the current month (August).
With such expansion plans in view, borrowing rate is also expected to increase in August, September, and December 2020 with confidence indices of 10.5, 15.7 and 16.1 points respectively.
This is in spite of the obvious challenges which the firms face, which include insufficient power supply, competition, unfavourable economic climate, financial problems, and high-interest rates.
Unclear economic laws, unfavourable political climate, insufficient demand, difficulties in accessing credit and equipment also pose major constraints to business activities.
More on the outlooks
On the exchange rate, firms are positive that the Naira will appreciate in August, September, and December, with 3.0, 16.5 and 49.4 confidence index points respectively. Meanwhile, inflation level is expected to rise in the next 6 to 12 months (December 2020 and June 2021), at 13.92 and 13.95 percent.
There is an anticipated increase in economic conditions in August at 22.8 points, much higher than the 9.5 points in July. The firms also expect things to improve more in September and December with confidence of 31.7 and 51.4 points.