These women are doing amazing work with their Startups
The International Women\'s Day is a special day  to celebrate the advancements of women in different spheres of life, including business. Without doubt, it has been a long time coming for women\'s rights and their quest for economic emancipation. In Nigeria, for instance, where the 80.2 million women and girls that make up the population have lower life chances compared to men, some women have still managed to transcend the status quo.
Today, we have multi-billion naira companies that are owned by women like Folorunsho Alakija. In the same vein, many more Nigerian women such as Ibukun Awosika are occupying top management positions in big corporations. But asides the well known women in business, there are others who are doing quite well in terms of entrepreneurship. That is why on this day of celebration for our womenfolk, we bring you the top ten Nigerian female entrepreneurs that you should know.
1. Oiza Olayemi (Founder: The OIZA Company)
Oiza is a professional model and also an entrepreneur. She studied at the Benson Idahosa University, and upon graduation worked as a full time model before founding the O.I.Z.A USHERETTES, an ushering service company which later rebranded to The Oiza Company. The company provides hostesses for various kinds of parties, as well as exhibition staff, promotion staff, bottle service girls, etc. It also provides rentals and bag lines for both men and women.
In February, she stated on social media that she was beyond scared when she first started her business in 2016. \"I was super scared and I honestly didn\'t know where to start from. But I knew in my heart that it was something I wanted to do.\" she said. She started out with N15,000 which she said was basically for registering the business. And while she was doing that, she received a lot of discouragements just as much as some encouraged her. She said there were times she felt like giving up. But all the struggles are paying off today even though her enterprise is yet to be where she wants it to be.
2. Abimbola Ipaye (M.D of Traditions by Bimms)
Abimbola has been an entrepreneur since she was a child. Perhaps this was because she had to fend for herself since she was fourteen years old. She said she would fetch water for people and run other errands just to raise money to survive. And that is the essence of entrepreneurship- identify a problem and offer solution in exchange for money.
At the university, Abimbola sewed and sold ankara-patched shirts to friends to sustain herself and still send money home. Upon graduating from the university, she knew right away that 9-5 jobs were not for her, and so she acquired vocational skills, including bead-making and aso-oke. Today, she runs her business [Traditions by Bimms], a fashion company that styles and traditionally-accessorises both high-end and regular clients.
3. Omoye Abulimen (CEO Chayil Shoes Nigeria)
Omoye is a passionate shoemaker. This is interesting considering that she is also female. Her cobbler works are bespoke, meeting the standards of Nigeria\'s young professionals who want to look good from head to toe. The Bells University [Human Resources] graduate had to leave her high-salaried 9-5 job to pursue her entrepreneurial ambition.
In January 2018, she told Business Day that she started shoe-making first for the love of it, and secondly to add value to the Nigerian economy. And that is exactly what she has been able to do with her products whose prices range from N16,500 per pair, to N120,000.  Today, she has clients from across Africa, Europe and America who buy her products. Right now, she is focused on building her business to the point where it can compete with major intentional brands.
4. Olajumoke Oduwole (Founder at kjk.com.ng) 
Olajumoke is an IT/Web entrepreneur. In 2013 after she completed her one year national service, she decided to make use of her designing skills as a side hustle while searching for her dream job. But soon, she landed a major deal to help bring a business idea to life through branding and website design. She said it was a lucrative deal, with 70% of the payment given to her upfront. But just at the same time, she got a lucrative full-time job at an investment company which conflicted with her private work schedules. She tried to turn down the web-design job but the client wouldn\'t let her because they could not find anybody else that was qualified enough to do the job. Olajumoke then contacted three former classmates of hers who were also into designs/creatives. But none of them were available to take on the role. This made her decide to quit her job and focus on her business, because she realised that there was an available opportunity to make money while meeting the artistic needs of various businesses, especially SMEs.
She acknowledged that entrepreneurship is a seriously challenging process, especially in a country like Nigeria. She has had a fair share of said challenges, yet she perseveres because the end result is always what matters.
5. Teniola Adejuwon (Founder at Podozi.com)
Teniola is the founder of Podozi.com, a beauty and lifestyle shopping website which provides an opportunity for beauty lovers in Nigeria, Africa and beyond to experience the kind of personalised online shopping they crave. On the website, everything beauty-related (from makeup kits, deodorants, body cream, exfoliates, etc.) can be shopped.
Founded in 2015, Podozi.com is Teniola\'s second shot at entrepreneurship after she previously established Beauty by Nature. Today, the business has been featured on major international business outlets such as Tech Crunch, Bloomberg Business, and now Nairametrics.
6. Atolani Ayodeji (furniture-maker at Design City)
Atolani is an aspiring female entrepreneur who thrives in a male-dominated field. She currently works at Design City, a furniture-making company where she steadfastly learns everything about manufacturing furniture items. She aspires to have her very own business soon.
Atolani\'s story hasn\'t always been that of success. There was a time when she struggled to raise money to complete her OND programme at the Osun State Polytechnic. Her father (who was a carpenter) had died when she was a little girl and this put a lot of financial constraints on the family.
But there is something about Atolani\'s tenacity to succeed that has kept her. She persevered even in the face of tough challenges. She also took advantage of opportunities, including a vocational skills acquisition programme (The Freedom Empowerment Project) where she currently learns the skill that will help her establish her business.
Today, she is fondly regarded as \"carpenter obirin\" which translates to the female carpenter. She said she enjoys the title because it helps her keep her father\'s legacy alive. He too was a furniture maker.
7. Kofo Akinkugbe (Founder of SecureID Nigeria)
Kofo Akinkugbe is a Nigerian entrepreneur whose success track-record has gained global recognition. The Mathematics graduate started off her professional life with a successful 12-year career as a banker which lasted until 1997 when she resigned to fully take on entrepreneurship.
She started Interface Technologies, a security management and biometrics company which she ran for nine years before establishing SecureID  Nigeria. The company is a market leader in the smart card/digital security industry,  providing services to sixteen countries in sub-Saharan Africa. It is also fully certified by companies such as MasterCard, Verve and Visa.
For her entrepreneurial efforts, Akinkugbe has received recognition and awards from different quarters, including the prestigious Africa Awards for Entrepreneurship. But despite those awards and recognition, she mostly maintains a low social profile while focusing on making her business better.
8. Ayo Migbope 
Ayo Migbope is the founder of No Leftovers Nigeria Limited, a catering services company. She trained as a confidential secretary and worked briefly at Corona Schools in Lagos before leaving with the intention of establishing a playgroup business. Along the line however, Ayo discovered that she had a different passion- cooking and selling moi moi.
Now here is the interesting aspect about Ayo\'s entrepreneurial story: she started her moi moi (bean cakes)  business with just N1,000. At the time she started, her initial customers were her extended family members and friends of friends. Today, her business has expanded, re-branded and generates an annual turnover of $100,000!
Thanks to her new platform, Ayo has met and deliberated with important global figures such as former American First Lady Michelle Obama and former American President Bill Clinton. She also attends several global summits where she speaks on entrepreneurship.
9. Nkemdilim Begho
Nkemdilim Begho is a tech entrepreneur and founder of Future Software Resources Limited. She is one of the few Nigerian women in the IT industry, and her company is one of the foremost e-learning providers in the country.
She trained at the Maximilian University  and Technical University Munich where she received an honours degree in Bioinformatics. Upon graduation, she worked in different German establishments before returning to Nigeria to establish her entrepreneurial presence.
10. Faith Emenike (CEO, La\'Fame Perfumery)
Faith had a special love for scents while growing up. According to her, she used to have different bottles of perfumes which she applied all at the same time to create a special mix. After she graduated from Covenant University with a degree in Mass Communication, and had to face the difficult job market, she decided that she could as well make money from what she loves- making perfumes.
In the beginning of her business, she faced difficulties. According to her, her family members were particularly not pleased over her decision. More so, as she went from one establishment to the other marketing her \"mixed in Nigeria\" perfumes, she was often mocked by those who did not understand the vision. Today, her business has found its footing. But she says that she still has a lot to accomplish. In her words, \"La\'Fame Perfumery would be a household name in the next five years. La\'Fame ambassadors would have multiplied a hundred times and be all over Lagos and its environs. We would also have outlets where our product is sold and where trainings take place.\"
[/kc_column_text][/kc_column][/kc_row]
How fund managers can help in period of low yield
With inflation holding steady, the low yields end up translating to negative returns.
It is often said that he who must find gold, must dig deeper because such is not found on the surface. With the current trends in interest rate, yield has become like gold, and those that must find it, should dig deeper than they have done before. It is no longer news that yield in traditional asset classes is approaching historically low levels. Indeed, yields are so low that yielder hunters are literally stuck. In one of my last pieces, I noted that the low yield had driven pension funds to the point of abandoning treasury bills as an asset class. The picture gets scarier and disheartening when viewed in real terms. With inflation holding steady, the low yields end up translating to negative returns when discounted for inflation.
Source: CBN
Now that Treasury bills seem to be out of the question due to sub-zero yields, what can investors turn to? Here are a few things that investors could think of doing;
Invest in Money Market Funds: Money market funds have been the darling asset class for most Nigerians, due to their conservative nature and the fact that money market funds seem to be much easier to understand. The present low yield in the World market is also affecting money market funds but they still remain much higher than what is obtainable from Treasury Bills.  Unfortunately, a great majority of fund managers do not have the yield of their money market funds on display when I visited their websites, below is a list of the prevailing money market yields in Nigeria for those that could be gleaned from the various website:
It may pay to shop around for yield as different funds present with different yields, as can be seen from the table above.
READ ALSO: SEC's new rules on collective investment schemes: A step in the right direction
Fund Managers to the Rescue: One of the implications, if not the major implication of the ultra-low interest rate is that investors in yield driven asset classes, like money market funds, will either make minimal returns or no returns at all, especially when inflation is factored in. Unfortunately, most of these money market funds pay fees to the fund managers. To help the situation, it is time for fund managers to reduce or waive some of the fixed fees they charge investors like management fees. Investors should, therefore, ask fund managers for a renegotiation of the fee structure in such a way that the burden of low-interest rate is shared between the fund managers and the investors. Fund managers in places like the US are already doing this.
Loss Carryforward Provisions: Another way that investors can manage this situation is for them to ask fund managers to insert loss carry-forward provisions into the mutual fund agreement or prospectus. A loss carryforward provision is one which states that the fund manager does not get paid any incentive fee unless and until the fund attains its last known highest asset value. By having loss carryforward provisions, investors are afforded the time to recoup on losses before being charged further incentive fees.
Explore economic research data from Nairametrics on Nairalytics
Look for High Dividend Yield Stocks: Though stock investment remains riskier than money market funds and fixed income fund investments, in a low yield environment, it may pay to look for and invest in high dividend stocks that have a history of regular and consistent dividend payments.
Warning: Nothing in this article should be taken as investment advice and the author should not be held liable for using it as such.
Naira weakens as forex turnover falls by 88%  
The opening indicative rate was N387.32 to a dollar on Wednesday.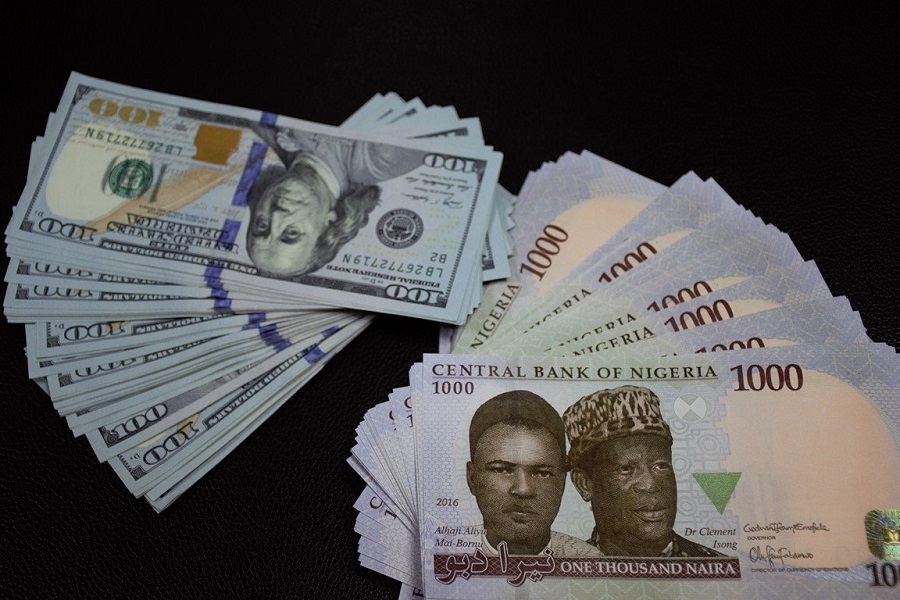 Forex turnover fell by 88% on Wednesday at the I&E window weakening the exchange rate to N386.76/$1. The exchange rate at the black market however remained flat at N461/$1 for the third consecutive day this week.  
NAFEX: The naira depreciated against the dollar at the Investors and Exporters (I&E) window on Wednesday,  closing at N386.75 to a dollar, compared to the N386.50 that was reported on Tuesday, July 7, representing a 25 kobo drop. This is as traders continue to mull over CBN's adjustment of the exchange rate at the SMIS window. The opening indicative rate was N387.32 to a dollar on Wednesday. This represents a 14 kobo drop when compared to the N387.18 to a dollar that was recorded on Tuesday.       
Parallel Market: At the black market where forex is traded unofficially, the naira remained stable as it closed at N461 to a dollar on Wednesday which was the same rate that it exchanged on Tuesday.   
READ MORE: Unify exchange rates to foster economic growth – NISER 
Nigeria maintains multiple exchange rates comprising the CBN official rate, the BDC rates, SMIS and the NAFEX (I&E window). Nairametrics reported last week that the government has set plans in motion to unify the multiple exchange rates in line with requirements from the World Bank. Nigeria is seeking a world bank loan of up to $3 billion.     
Forex Turnover   
Meanwhile, forex turnover at the Investor and Exporters (I&E) window recorded a decline on Wednesday, July 8, 2020, as it dropped by 88.4% day on day, a huge decline from the figure that it achieved on Tuesday at the foreign exchange market. This is according to data from the FMDQOTC, an exchange where forex is traded by foreign investors and exporters.       
According to the data tracked by Nairametrics, forex turnover decreased from $103.37 million on Tuesday, July 7, 2020, to $11.96 million on Wednesday, July 8, 2020, representing an 88.4% drop on a day-to-day basis. This is a reversal from the decent turnover that was recorded the previous day and is a far cry from the $200 million mark that was achieved in January and last week.  
Rate Adjustment 
Nairametrics reported on Wednesday that the CBN official rate has been adjusted from N360 to a dollar to N381 to a dollar as reflected on the website of the FMDQ.  However, the official rate quoted on the website of the CBN remains at N360/$1.  
According to Reuters, "the naira eased 5.5% on the official market on Tuesday, after the central bank sold dollars to lenders at a lower rate, bowing to pressure from international lenders to unify its multiple exchange rates." Reuters also reported "the naira eased to 380.50 in off-market trades, from 360.50 close on Monday" quoting sources from traders.  
Nairametrics cannot confirm if the latest adjustment is reflective of the SMIS rates or if the central bank has now taken a bold step towards unification and adjusted its official rate. Reuters claims it's a move to "unify the exchange rate".  
Explore economic research data from Nairametrics on Nairalytics
What this means: Unifying the Naira around the NAFEX rate is effectively another round of devaluation. If this is carried out and forex liquidity improves, then it could lead to an exchange rate strengthen in the parallel market just like it occurred in 2017.  
The parallel market rate is currently N461/$1 and could converge to the NAFEX rate meaning those who bought above the NAFEX rate could lose money if they sell.  
There are now 13,173 BTC millionaires around the world
As the transaction number in BTC market records high, the number of dollars invested increases
As of now, there are 13,173 BTC millionaires, or addresses containing greater than $1 million value of Bitcoin.
Moreover, the highest 10 BTC addresses have about 5.1 % of the whole provide, the highest 100, provide 14.3 %, and the highest 1000, provide 34.8% according to data obtained from Triv signal.
Recall that the wealth of many BTC investors have grown exponentially at the BTC market, as holders of more than 1000 BTCs or more referred to as whales have been increasing at a steady pace after BTC recent halving,
In addition, as transaction numbers in BTCs market keep hitting record highs, the number of dollars that buyers invested in $BTC just made a new all-time high. This suggests that something big is about to happen in the flagship cryptocurrency market.
The momentum in BTCs market has been gaining a steady pace since a report released by America's most valuable bank, JP Morgan Chase, showed Bitcoin as a store of value asset.
READ MORE: There Are Now 1800 BTC Whales
"Though the [bitcoin] bubble collapsed as dramatically as it inflated, BTC has rarely traded below the cost of production, including the very disorderly conditions that prevailed in March," said JPMorgan experts in a report led by the head of U.S. interest rate derivatives strategy, Joshua Younger and cross-asset research analyst, Nikolaos  Panigirtzoglou.
Meanwhile, the flagship currency had remained above the $9,000 support level in several weeks, data from Coinmarketcap shows that BTC has a market capitalization of about $173.2 billion dollar with a daily trading volume standing at $18.78 billion. 
Explore economic research data from Nairametrics on Nairalytics
Quick fact; BTC is a completely decentralized digital crypto-asset, unlike fiat currencies that you can hold in your physically there is no central authority or centralized payment system controlling BTC. Bitcoin operates in a peer-to-peer network that allows any individual in the world to send and receive Bitcoin without any middleman (like a bank, central bank or payment processor).