Cleaner Lagos Initiative: Opportunities in commercial waste collection
His Excellency, the executive governor of Lagos State, Akinwunmi Ambode, signed the Environmental Management and Protection Bill into law on the 1st of March 2017, due to the fact that majority of the State's environmental laws were outdated and could no longer apply to the present-day conditions.
According to the Governor, it was disconcerting to see that dysentery and other pandemics were on the rise with serious implications for the State's public health expenditure, adding that the government thought it wise to tackle the root cause of the problem rather than spend excessively on treating preventable hygiene based diseases.
According to him, the major motivating factor was the fact that children were the greatest casualties of the poor management of the environment, hence the need for the initiative.
The present challenge
The current challenge the Cleaner Lagos Initiative is facing has to do with the difficulty experienced in the transition process. As Visionscape assumes the mantle of the residential waste collection, existing PSPs are gradually eased into the commercial waste collection. This change in the prevailing system wasn't as smooth as expected and as such, there were some noticeable gaps, which are currently being closed up and will be non-existent within the coming weeks.
Vetting process for CSWs and PSPs
For PSPs, now referred to as Waste Collection Operators (WCOs), a series of re-certification exercises were held in Lagos state and supervised by the Ministry of Environment, LAWMA, VIS, VIO, and MOT. The recently concluded re-certification exercises saw 502 compactors inspected, 120 of which fell short of the standards set by the bodies involved.
As at the time of this report, there are currently 326 approved Waste Collection Operators under the Cleaner Lagos Initiative.
See LIST OF CERTIFIED WASTE COLLECTION OPERATORS IN LAGOS STATE
See LIST OF QUALIFIED BUILDING & INDUSTRIAL WASTE COLLECTORS
For CSWs, there was no educational qualification required of applicants beyond good physical and mental health. Medical tests were also run to determine that applicants were fit and free of disease. Location was also a factor as the job wasn't open to applicants who didn't reside in Lagos. However, a certain level of education was required of the supervisors who were employed and assigned to manage the CSWs and oversee their daily activities at ward level.
How many PSPs were approved?
Asides Visionscape Sanitation who is the sole concessionaire of the residential waste collection in Lagos, there are currently 325 Waste Collection Operators under the Cleaner Lagos Initiative. This number isn't indicative of the machines projected to handle commercial waste collection operators, as each Waste Collection Operator usually has 2 or more compactors in their employ. There are 6 categories of waste including; Healthcare, Building, Recyclable, Hazardous, Industrial, and Special Industrial waste. All these categories are adequately covered and catered to by certified waste collection operators and no sector is left unaccounted for.
For more information on the types of licenses available, please visit www.cleanerlagos.org
While there are currently 1,719 CSWs in operation in Lagos State, the kitting exercise is an ongoing process and more of them are being deployed daily.
Investment opportunities for all (CSW, PSP, Mechanics, Cottage Industries, etc.)
One of the goals of the Cleaner Lagos Initiative is the creation of mass employment for youths and Lagosians in general. Thus the recruitment of 27,500 Community Sanitation Workers was designed to create additional job opportunities for 40,000 people, including, but not exclusive to supervisors in charge of CSWs, Ward Resident Contractors assigned to each ward, mechanics to maintain and service machines and compactors, tailors to sew and mend garments etc. These opportunities are all-encompassing, even going as far as reaching scavengers at Epe Landfill who will be integrated into the Cleaner Lagos Initiative as resource miners eligible to earn monthly wages, work in shifts, go on annual leave, receive formal education and more benefits.
Other added value for the (Health Insurance, pension and tax-free salaries etc)
The Cleaner Lagos Initiative is an inclusive scheme that integrates residents in Lagos state from all socio-economic classes. Community Sanitation Workers under the initiative are entitled to tax-waivered salaries, health insurance schemes, pension allowances, and other advantages including total withdrawal from highway cleaning, full Personal Protective Equipment, and a schedule crafted to ensure that CSWs work in the wards where they reside. This ensures that transportation costs do not eat into their wages.
The future for CLI
As the Cleaner Lagos Initiative progresses from Residential and Commercial waste collection, the next phase will be an implementation of marine waste collection, environmental remediation, more infrastructural upgrades and a potential waste-to-energy setup which will actively position Lagos as the CLEANEST and GREENEST state in Africa by 2025.
Airtel Africa signs new $500 million loan with Bank of America, HSBC, others
The new committed facility consists of a combination of a revolving credit facility and term loans with tenor of up to 4 years.
Airtel Africa has signed a new $500 million loan facility with a group of relationship banks to partially refinance the Group's €750million Euro-denominated bond (c.$880million) due 20 May 2021.
The banks are Bank of America, BNP Paribas, Citibank, HSBC, J.P. Morgan, Standard Chartered Bank and two Indian relationship banks, Axis Bank and Kotak Mahindra Bank.
This was disclosed by the Telco via a statement signed by its Group Company Secretary, Simon O'Hara on Wednesday.
READ: Airtel's reduced PAT position doesn't tell the whole story
It stated, "The new committed facility consists of a combination of a revolving credit facility and term loans with tenor of up to 4 years. The facility will be used to partially refinance the Group's €750m Euro-denominated bond (c.$880m) due 20 May 2021.
"The balance of the Euro-denominated bond will be repaid with existing Group cash to reduce gross debt and associated interest costs. The new loan facility further strengthens the core liquidity of the Group."
READ: Airtel Africa Plc records 3.8% decline in 2020 9M pre-tax profit
Repayment of the loan
The Group Company Secretary explained that the Telco has prepayment flexibilities that will allow the Group to optimise the efficiency of its capital structure with the free cash flows and cash receipts anticipated over the next 12 months following the recent announcements related to tower sales and mobile money minority investments.
Unilever earmarks N62 million as remuneration to its Non-Executive Directors in 2021
Unilever Nigeria has fixed its remuneration to the Non-executive Directors of the company in 2021 at N62 million.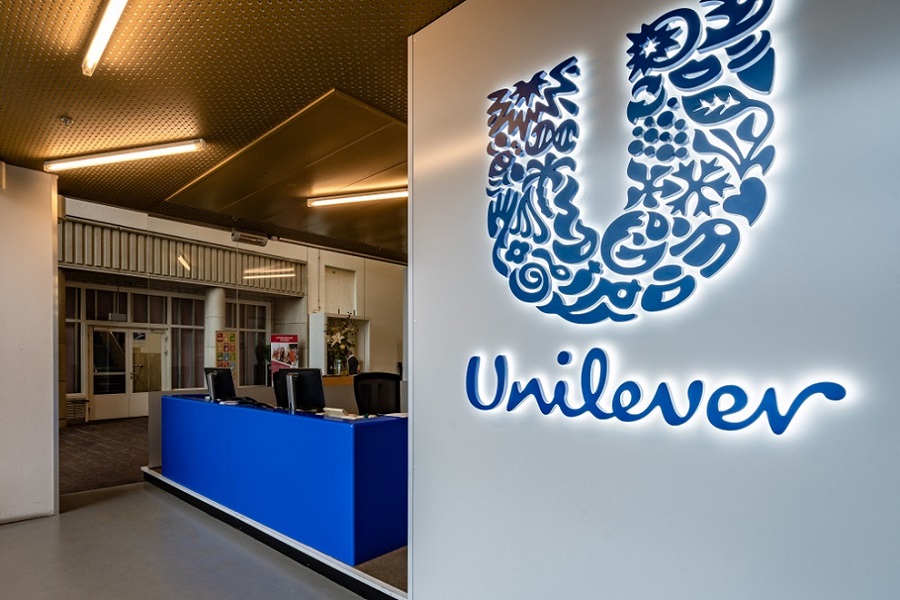 One of Nigeria's leading FMCG companies, Unilever Nigeria Plc, is set to pay out a total of N62 million as remuneration to its Non-Executive Directors for the year ended December 31, 2021.
This disclosure was made by the leading consumer goods company as one of the key resolutions that would be considered and passed at the Company's ninety-sixth (96th) Annual General Meeting, which will hold on Thursday 6 May 2021 at 10.00 am.
The famed manufacturer of Sunlight detergent also revealed that in addition to the N62 million remuneration, sitting allowances will be paid at standard agreed rates for each meeting attended and the Chairman of the company will be entitled to a vehicle allowance of N12 million gross per annum.
READ: Heavy sell-off in PZ & Unilever shares leads to N6.09 billion market value loss
Short-term benefits paid by Unilever in 2020 to its Directors
Despite the fact that Unilever Nigeria Plc has not paid its shareholders dividends for about two years now, the FMCG company paid out short-term benefits of about N511 million and N73 million to its Executive and Non-Executive Directors in 2020 respectively, compared to a sum of N590 million and N59 million it paid out in 2019 respectively. The members of the leadership team, excluding the Executive Directors of the company, were paid a total of N867 million short term benefits in 2020, down from the N1.04 billion they received in 2019.
On the flip side, the total payout as wages and salaries to the company's employee in 2020 was N5.05 billion, this is down from the N5.99 billion which the company paid out in 2019.
READ: Abdulsamad Rabiu set to earn N39.4 billion from his cement business
In case you missed it
According to a recent result by Unilever Nigeria Plc, the company made a loss of about N492 million in the first quarter of 2021. This figure is 144.1% lower when compared to the profit of N1.114 billion made by the company in the corresponding quarter of 2020.
Unilever's revenue however surged by 45.7% during the quarter. However, the growth in the cost of sales, and the huge 63.3% increase in marketing and administrative expenses pressured the profits down to a loss of N492 million in the first quarter of 2021.
READ: Guinness shares surge by 9.89%, lifting the brewer's capitalization by N5.9 billion
What you should know
Shares of Unilever Nigeria Plc are currently valued at N12.95 per share, placing the YTD loss in the shares of the company at -6.83%.
Unilever Nigeria Plc is the sixth most valuable consumer goods company listed on the Nigerian Stock Exchange, with a robust market valuation put at N74.4 billion, higher than Guinness Nigeria Plc, NASCON Allied Industries Plc and PZ Cussons.
The shares of the top FMCG brand is trading 23.8% lower than its 52-week high price of N17, and 23.3% higher than its 52 week low of N10.5.
Nairametrics | Company Earnings
Access our Live Feed portal for the latest company earnings as they drop.