AfDB to expand its loan portfolio for Nigeria by $2 billion
The African Development Bank (ADB) will provide close to $2 billion worth of loans to Nigeria between 2018-2019. President of the ADB Akin Adesina made this known while being interviewed by Bloomberg on the sideline of the commissioning of the bank's office complex in Abuja. The bank has granted Nigeria about $6 billion in loans till date.
Where will the money go to ?
Most of the money will go towards strengthening the power transmission structure in the country. $250 million will be channeled towards rehabilitating transmission lines in the country, while $200 million on a solar power project in Jigawa state.
$400 million which serves as the second tranche of a $1 billion budget support programme will also be released. The first tranche of $600 million was released in November 2016.
Why is Nigeria borrowing ?
2017 was a difficult year for the country due to a sharp drop in oil prices, as well a fall in crude oil production volumes. The loan is especially key, because it is denominated in dollars. The fall in crude oil revenue, lead to the federal government ramping up borrowing in order to meet capital expenditure. States and local governments had to be bailed out because they were unable to meet salary payments and other obligations.
Crude oil prices have since rebounded to close to $70 a barrel, and production volumes have recovered due to relative peace in the Niger Delta.
About the ADB 
The African Development Bank Group (AfDB) or Banque Africaine de Développement is a multilateral development finance institution. The AfDB was founded in 1964 and comprises three entities: The African Development Bank, the African Development Fund and the Nigeria Trust Fund.
The AfDB's mission is to fight poverty and improve living conditions on the continent through promoting the investment of public and private capital in projects and programs that are likely to contribute to the economic and social development of the region.
The bank's headquarters are in Abidjan, Cote D'Ivoire.
Conoil Plc declares dividend payment for FY 2019, announces AGM soon
The current share price of the oil marketing firm as of July 9, 2020, is N18.90 per share.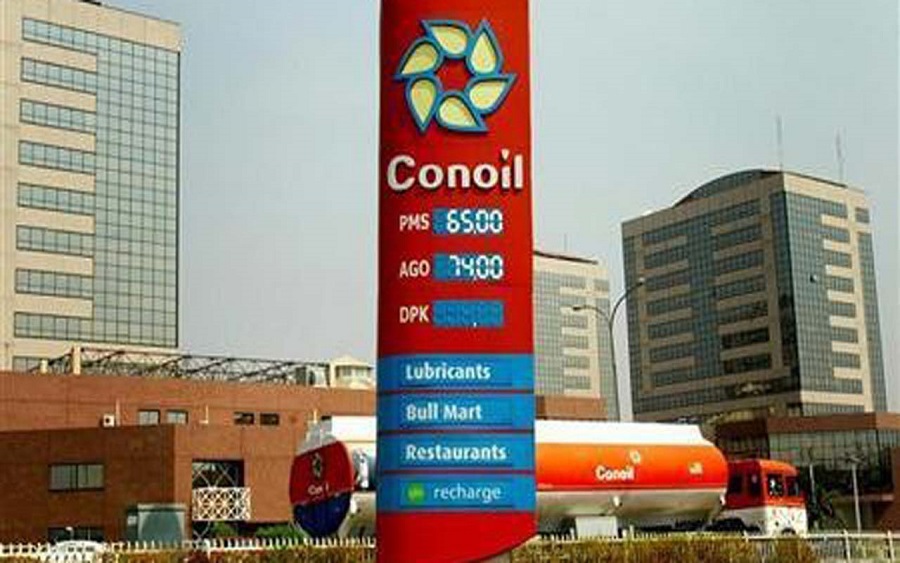 Oil marketing giant, Conoil Plc, has announced a final dividend payment of N2.00 per ordinary share of 50 kobo each for the period ended December 31, 2019.
The final dividend payment which will be paid to shareholders whose names appear in the Register of Members as at close of business on Monday, July 13, 2020, is, however, subject to the appropriate withholding tax deduction and the approval of the shareholders.
This information was contained in a notification that was sent by Conoil Plc to the Nigerian Stock Exchange (NSE) on Thursday, July 9, 2020, and signed by its Company Secretary/Legal Adviser, Conrad Eberemu after the release of the full-year audited financial statement for the year ended 2019.
The statement from Conoil says, ''A final dividend of 200 kobo per 50 kobo ordinary share, subject to appropriate withholding tax and approval will be paid to shareholders whose names appear in the Register of Members as at the close of business on the Monday, 13th day of July 2020.''
''The Register of Shareholders will be closed from Tuesday, 14th to Friday, 17th July 2020.''
(READ MORE: Conoil Plc releases FY financial result for 2019, profit up by 11% )
The corporate actions announcement by the oil firm also states that while the payment date will be on a date to be announced shortly, the dividends will be paid electronically to shareholders whose names appear on the Register of Members as at Monday, July 13, 2020, and who have completed the e-dividend registration with a mandate to the Registrar to pay their dividends directly into their bank accounts.
The oil marketing company also noted that shareholders with dividend warrants and share certificates that have remained unclaimed, or yet to be presented for payment or returned for validation are advised to complete the e-dividend registration or contact the Registrar (Meristem Registrars and Probate Services Limited).
The company's Annual General Meeting (AGM) will be held at a venue and date to be announced shortly.
Conoil PLC, in its recently released audited financial statement for full-year 2019 announced a Profit after tax of N1.99 billion as of December 31, 2019. This represented an increase of 11% when compared to the N1.8 billion that was recorded for the corresponding period in 2018.
The profit after tax was recorded on a Revenue of N139.76 billion as of December 31, 2019. This also represents an increase of 14% when compared to the N122.21 billion that was achieved for December 31, 2018.
The Profit before tax as of December 31, 2019, was N2.78 billion as against the N2.57 billion achieved for the corresponding period in 2018.
The current share price of the oil marketing firm as of July 9, 2020, is N18.90 per share and the earnings per share is N2.77.
Tether mints 80,000,000 USDT to unknown wallets within 24 hours
Tether Treasury minted a whopping 80 million USDT in less than 24 hours.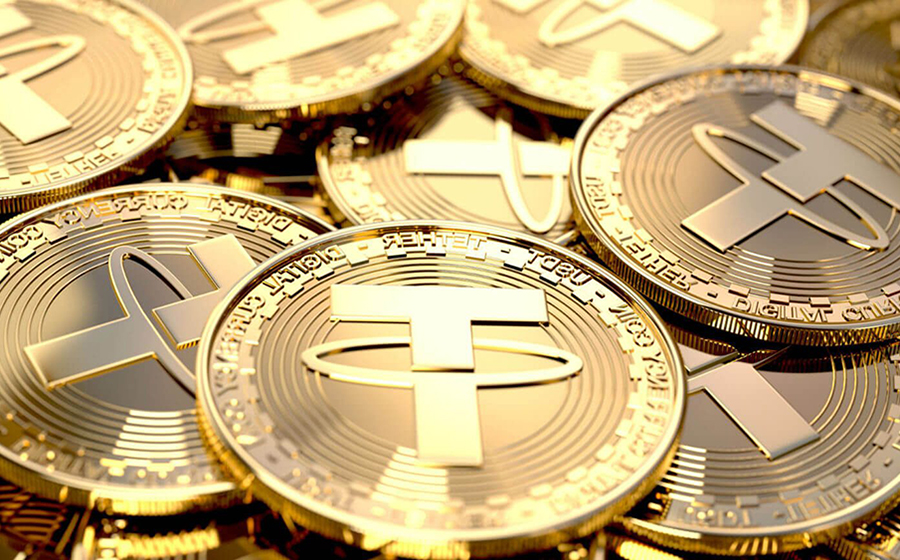 Tether, the world's most valuable stable coin by market capitalization, has been gaining a lot of traction lately. The latest development is that Tether treasury minted a whopping 80 million USDT to unknown wallets in less than 24 hours, as seen on Whale Alert, an advanced blockchain tracker and analytics system.
Tether is ranked the 3rd largest cryptocurrency by market cap of $9.2 billion, with a daily volume of $22.8 billion as at the time this report was drafted.
READ MORE: U.S regulator invites Banking and Crypto industry leaders for partnership
Quick fact: Tether is designed as a blockchain-based cryptocurrency whose digital coins in circulation are backed by the same value of traditional fiat currencies like the U.S dollar, Japanese Yen, or the Euro. It trades under the ticker symbol USDT.
Barely weeks ago, Bloomberg reports stated that the momentum with the help of the U.S dollar was expected to make Tether gain and move to the second spot.
READ MORE: Fastest growing cryptocurrency, Compound (COMP) up over 143% in 24 hours
"Absent an unlikely reversal in predominant crypto trends, it should be a matter of time until Tether passes Ethereum to take the No. 2 spot in total assets behind Bitcoin. Receiving help from widespread adoption with a workable case as a proxy for the world's reserve currency, there seems little to stop the increasing adoption of the dollar-linked stable coin," the report stated.
FG announces schedule for 4th evacuation flight from the USA 
The evacuees will be expected to present an original COVID-19 negative test result not older than 14.
The Federal government has approved the fourth evacuation flight for Nigerians stranded in the United States of America for July 28.  
According to a statement that was signed by the Consulate General of Nigeria, the Ethiopian Airline with flight number ET509 will depart Newark Liberty International Airport, New Jersey on Tuesday 28 July 2020 by 21:15hrs and arrive Nnamdi Azikiwe International Airport, Abuja on Wednesday 29 July 2020 by 13:25hrs. 
"All prospective evacuees duly registered with any of the three Nigerian missions in the USA should purchase their one-way tickets at a cost of $1250 for economy class and $2800 for business class for adult/child fare including all taxes with the usual percentage reduction for infants under 2 years," the statement read. 
READ ALSO: FG acquires profiling robots for airport
In line with the earlier announced protocols from the Nigerian Presidential Task Force on COVID-19, the evacuees will be expected to present an original COVID-19 negative test result not older than 14 days on the day of departure at the airport. 
There will also be a temperature check at the airport, and any intending evacuee with a body temperature above 38°c or any symptoms suggestive of COVID-19 will not be allowed to check-in. 
Evacuees are also required to wear a face mask as a matter of necessity and be in possession of hand sanitizer for intermittent use during the flight, while also adhering to the instructions of the  
Furthermore, all returnees are enjoined to adhere strictly to all instructions of Port Health Services (PHS) officials and observe other entry screening protocols on arrival. 
Notice on the FOURTH Evacuation Flight from the United States of America to Nigeria. #StayHomeSaveLives #COVID19Nigeria #COVID19 #PTFCOVID19 @NigeriaGov @DigiCommsNG @USinNigeria @FMICNigeria pic.twitter.com/NFVWWDGgSx

— Geoffrey Onyeama (@GeoffreyOnyeama) July 10, 2020