Corporate News roundup for the week ended December 23, 2017
This Corporate News Compilation for the week ended December 23rd, 2017 is brought to you by Bluechip Technology Ltd Nigeria.
The guys at Coollink launched their Satellite Broadband into Nigeria market last week. The product is called Asta (which they say means Star in Danish). According to them, Asta is a satellite service delivered through a Ka-Band High-Throughput Satellite (HTS). Unlike traditional satellites which have a single beam to cover entire continents and regions, with the introduction of multiple spot beams and frequency reuse. We looked up their pricing and boy is it expensive. An unlimited package (which is usually my favourite) goes for N90k for 2mbps and N130k for 3mbps. This compares to Smile, which offers the Smile Unlimited Lite for N10k for 2mbps. The Asta also comes with a satellite dish which cost between N90k and N140k, depending on your location (state). There is also a shipping fee of between N20k and N70k. This product is clearly not for poor people. 
Farm Crowdy, the online app that helps connect farmers reported that it raised $1 million in seed funding. We talked about them here some weeks back. 
Language learning firm, Laclic Services launched a local software app that teaches users both local and foreign languages. The app was launched last week in Lagos. Deputy MD of the company, Dupe Sani the solution would enable people learn foreign languages with ease, and at their own time and pace, without employing a language teacher. "Nigerians that do business in foreign lands where English is not the general language, and foreigners who do not understand English, but run businesses in Nigeria, will find the solution to be of great importance," Sani She also added that Laclic has introduced four range of products that would enhance businesses across board. Looks like an interesting tool.
Ever heard of Beeptool? This little known Nigerian company reportedly helped Sky UK shares rise after it announced a $30 million to use its nanosatellite technology for the next five years. Beeptool is a Nigerian company that offers a mobile app that users can use to communicate via calls, chats and share files. It's a bit like WeChat, Whatsapp and Skype rolled up into one. The amazing thing is that it is a Nigerian app. The company was founded by Nigerian computer scientist John Enoh in 2014 and launched the app the same year. The app has about 10k downloads in the Google Play Store and a rating of 3.9. Have you used this app before? 
Reports emanated last week that Nigeria's Globacom did not get its license renewed last week by the telecommunications regulator in Benin Republic, Autorite De Regulation Des Communications Électroniques Et De La Poste (ARCEP). Media reports suggest this was due to a dispute between the company and the regulator over new conditions. One of the areas of disagreement was increase in the cost of the license. Globacom is the 4th largest network in the country with 1,614,983 customers (per 2016 figures). 
FBNH, the holding company for First Bank announced that the renaming of all its entities under its Merchant Banking and Asset Management group. These are FBNQuest Merchant Bank, FBNQuest Asset Management, FBNQuest Securities; FBNQuest Capital, FBNQuest Trustees and FBNQuest Funds. This renaming started in November 2015 when it announced that the companies will now operate under the same brand identity. Apparently, the 'Quest' in the FBN Quest refers to First Bank's journey from over 120 years ago. 
Resort Savings and Loans, a Mortgage Bank announced that it has secured about N8 billion from a new investor. The bank has had board related issues for years and was recently suspended from trading its stock by the Nigerian Stock Exchange. They were also investigated last year by the consumer protection council for its failure to pay back deposits made by consumers, as well as its alleged diversion of loans disbursed to mortgage beneficiaries by FMBN. They also announced a rash of board changes in October after it elected Senator Sunday Olawale Fajinmi, a non-executive director as chairman to replace Francis Adefarati, while Olayemi Rabiu, its former CFO was appointed in place of Abimbola Olayinka, the former MD/CEO. 
The controversial dispute between Innoson Group and GTB took a nasty turn last week after social media 'influencers' turned it into an ethnic affair. This was as the CEO of the company, Innocent Chukwuma was arrested by the EFCC and later released. However, as the arguments raged on social media, Innosson announced a withdrawal of its fundamental right enforcement suit filed against the EFCC, GTB, IG of Police and AGF. When this story eventually ends, there will only be one winner. Lawyers 
There appears to be light at the end of the tunnel in the land dispute between the Dangote Group and the communities of Karreh, Gajagaja, Tudun Gaya. Kwadaro, kacita and Ganiwa all in Kubau Local Government in Kaduna State Members of the community have now agreed to dialogue with Dangote Group. The land is expected to be the site for the proposed Dangote Tomato Factory. Dangote also has a Tomato Factory in Kadawa Kano State and shut down late 2016 due to tomato shortages. It reopened in January 2017 and has been in operation since then. Dangote claimed they decided to site another plant in Kaduna because members of the community are good in tomato farming. Members of the community had opposed the idea of siting the plant in their area, because they were afraid it would deprive them of their farmlands which they inherited from their forefathers.
The BPE announced last week that it has now approved the sale of the remaining 5 mines owned by the FG. The National Council for Privatisation approved the sale of Naraguta Bricks and Clay Company to University of Jos at the offer price of N45 million and Bricks and Clay Company to Gargam International Services Ltd at the bid price of N63 million. NIMCO Terrazo Company Ltd was sold to Alheri (JJ) Nigeria Ltd at the offer price of N15.297 million, Gano Quarry to A.A Y International Mining Company Ltd at the bid price of N21.7 million and Kujama Quarry to Yusuf Mariri Trading Company Ltd at the bid offer of N20.550 million. I haven't seen the terms of these deals but for these sort of low valuations it appears these guys are either buying mining rights or buying a shell company with just debts or both. I doubt the company has landed assets
We've heard of alternative energy such as Solar as the probable solution to Nigeria's energy crisis. However, a company, Suxe International Ltd has pledged to end the crisis through the conversion of power from bamboo. According to the company's CEO, Trevor David Smith, "We intend to generate power from bamboo and sell to the Nigeria people at a cheaper rate. We intend to uplift the country and the communities away from current power crisis. We intend establishing 40 power stations in Nigeria." The company claims it will "begin" by January 2018 and is asking for help to secure land. Suxe is based in the UK and has been in existence for over 50 years. The company manufactures power plants and parts for power stations. They also believe in a decentralized grid system and prefer to manufacture modular power stations. This bore hole model is gaining major grounds.
Savannah Petroleum announced changes to its terms for the acquisition of Seven Energy. The company said it will now pay USD42.5 million in cash and USD109.5 million in newly issued Savannah shares to the holders of Seven's loan notes, compared to the previous planned payments of USD87.5 million and USD52.5 million respectively. Savannah said it intends to raise up to USD125 million in a placing of shares at an expected price of 35 pence per share. It hopes to use the money to fund the acquisition. Seven Energy, had earlier in the year defaulted on a $445 million loan taken from a consortium of banks led by Ecobank, FCMB, and Union Bank in 2015 to provide working capital for Accugas, one of its subsidiaries. Thus setting the stage for a legal battle between its creditors. It claimed its troubles started after the closure of the Forcados export terminal which leads to a loss of cash flow, and power stations that were yet to pay for gas it had supplied. Seven Energy has also been embroiled in corruption scandals mainly because of its association with Kola Aluko. Kola Aluko owned shares in Seven Energy and was an ex director of the company.
British Oil and Gas firm, Eland announced that it has secured an extension of its banking facility giving it the funding it requires for its drilling programme in Nigeria. The company has replaced an existing $35 million deal with Standard Chartered Bank with a $40 million agreement with a syndicate of lenders. The Mauritius Commercial Bank and Mercuria Energy Trading have joined Standard Chartered in providing the lending to the firm. Mecuria is also an investor in Forte Oil Plc. Eland Oil and Gas was founded by ex Addax Execs in Nigeria and also has a Nigerian Henry Obi on its Board. Henry represents Helios Partners. 
Nigeria's real estate company, Primewaterview announced that it has received the proceeds of the second drawdown of $5 million from the $2-billion financing facility previously committed by Milost Global Inc., a U.S. private equity firm. It says it also expects to receive additional funds from Milost Global Inc for the development of the project pipeline at the Company. The Company said it intends to use the $5m to cover long – term working capital in Nigeria and also fund the completion of the New Head Office which is already 60 % complete. Looking at the company's completed and ongoing projects, it appears they focus on luxury real estate in Ikoyi, VI and Lekki. ICYDK, the company was founded by its Chairman and CEO, Prince Adetunji Ogunwisi who is also the elder brother to the current Ooni of Ife, Oba Adeyeye Ogunwusi. He contested and lost his younger brother.
Staying with Real Estate, Femab Properties Limited, a Nigerian based Real Estate development & Investment Company also announced that it received the proceeds of the initial drawdown to a total tune of $10 million from Milost Global Inc. The fund which was drawn down is provided as a combination of debt and equity. $200 million will be equity finance, while $300 million will be debt. They claim the funds will immediately be deployed to the completion of the ongoing projects and also to set up IT sophisticated infrastructure in order to drive their real estate solution. According to them the solution which they have decided to take to the "academic environment" is by "delivering comfortable accommodation to students in tertiary institutions with a view to growing shareholder value". Femab Properties also reported earlier that it has entered into multiple Build, Operate and Transfer concession agreements with some select public and private Nigerian universities for periods ranging from 25 to 30 years. Both transactions had Palewater Advisory Group Inc, a South African firm as advisors. A Nigerian firm, Mayo BV was also listed as Advisors. Femab CEO is Abiodun Aguda. Looks like these are the go to guys for real estate funding focused on housing solutions.
Spar recently opened a new branch at Tejuosho catering for customers who reside in Ojuelegba, Yaba, Surulere, Sabo, Akoka. This brings to 12, the number of supermarket Spar currently has in Nigeria. The company's has in the last few years strategically opened Super markets in key locations in key cities in the country as it bids to outwit Shoprite. Interestingly, Spars model is different from Shoprite. While Shoprite relies on its strength an anchor tenant for mall owners, Spar opens at its own stores at designated locations. I guess the model makes them more nimble and less reliant on developers to open new branches. They can also build to accommodate their style. SPAR, a Dutch multinational retail chain has global presence in 44 countries across 4 continents with over 12,500 stores.
The Coca-Cola company of Nigeria has launched Schweppes Novida Pineapple. They claim Schweppes Novida is a new sophisticated fruit flavoured light malt non-alcoholic and is available in a pineapple flavour 35cl PET bottle. Coca Cola is looking like the company to beat in this beverage market. They appear to have the funds, structure, management to win this market for good. It also appears that they are executing well.
Ogun State will not carry last. They have also launched their own rice last week calling it Mitros Rice. The rice is Ofada and will retail for N11, 500 and packaged in 50KG bags. They claim the rice was produced was produced at Egua land in Yewa South Local Government Area of the state, but the processing and packaging facilities are sited in Asero area of Abeokuta, the state capital. The rice is produced by Mitros Rice Mill in Ogun State. The rice farmers who sell to the mill got funding from CBN at 5% interest rate. How many states do we have now selling rice? Some conspiracy theorist said for state Governors to be this interested in rice, he suspects major foul play. He claims the involvement of CBN suggest major "deals" are been struck. "After there is no subsidy without scam" Well, at least some states are constructing rice mills while others are busy constructing statues. I didn't mention any state.
ABC Transport to raise N1.4 billion through rights issue
ABC Transport Plc has secured the approval of its shareholders to raise additional capital through a rights issue.
The Board of Directors of ABC Transport Plc has secured the approval of its shareholders to raise additional capital through a rights issue from existing shareholders.
This disclosure was made by the board of ABC Transport in a notification issued by the Company's Secretary, Onyekachukwu C. Chigbo, after announcing shareholders' resolutions at its 27th Annual General Meeting (AGM), held on Friday 27th November 2020.
READ: Prestige Assurance could be a good opportunity if it gets its recapitalization right
According to the information contained in the notification, the rights issue is N1.4billion, which could be raised via the issuance of shares and debt securities as determined by the Directors of the firm.
However, the rights issue is subject to the approval of regulatory authorities.
READ: Another Fidelity Bank Non-Executive Director purchases 1 million shares worth N2.75million
What this means
A rights issue is an invitation to existing shareholders to purchase additional new shares in the company. This type of issue gives existing shareholders the "rights" to purchase new shares at a discount to the market price on a stated future date.
However, shareholders are not obligated to exercise this right.
In this regard, the company may decide to use the additional capital raised from these offerings to existing shareholders to acquire assets, make a take-over, repay debts or save itself from bankruptcy.
This is expected to strengthen the company's balance sheet, free up capital for the management to execute revenue, and profit optimizing projects, plans, and strategies.
READ: International Breweries Plc raises N165 billion, Rights Issue fully subscribed
What you should know
It is important to know that the board decided to raise additional capital after it had secured shareholders' approval to increase the company's authorized share capital from N1billion to N2.5billion by the creation of 3billion additional shares of 50 kobo each, ranking pari-passu in all respects with the existing shares in the Company's equity.
In this regard, clause 6 of the Company's Memorandum of Association and clause 5 of the Articles of Association respectively, will be amended to reflect the increase in the Authorized Share Capital.
This amendment will be done by deleting the words, "the authorized Share Capital of the Company is N1billion divided into 2billion ordinary shares of 50 kobo each," and substituting therewith the words "the authorized Share Capital of the Company is N2.5billion divided into 5billion ordinary shares of 50 kobo each."
READ: Federal High Court directs meeting to consider the transfer of GTBank into a Holding Company
Dangote Cement market capitalization increased by 28% to cross N3 trillion mark in November
Dangote Cement Plc increased market capitalization by 28% to N3.49 trillion at the close of trade on the 30th of November.
The market capitalization of Dangote Cement Plc increased from N2.73 trillion at the open of trade on the 2nd of November 2020, to N3.49 trillion at the close of trade on the 30th of November.
Further checks revealed that the market capitalization of Dangote Cement Plc increased by 28.13% during the period under review.
The drive behind the gains
It is important to note that the increase in Dangote Cement's market capitalization was driven by the renewed buying interests by investors in key Nigerian stocks with huge values and impressive fundamentals.
This hunt for value on the bourse led to a wild increase in the share price and also the market capitalization of key companies on the Nigerian Stock Exchange in the month of November.
(READ MORE: Dangote Cement gains ₦273 billion on NSE since release of its 2020 Q3 report)
However, the renewed buying interest can be attributed to the strong performance which Dangote Cement displayed in the third quarter of 2020, despite the challenging macroeconomic environment.
Given the strategic positioning of the cement producer in the industry,
Dangote cement reached a record high EBITDA margin of 24% in the third quarter of 2020.
Group net profit of N82 billion, which is 135.1% higher than the profit reported by the Group in the third quarter of 2019.
This strong performance made analyst review their models, and also the Group's valuation, this however triggered buying pressures in the shares of Dangote Cement, with its market capitalization increasing by 28.13% in the period under consideration.
What you should know
Market capitalization is the aggregate valuation of a company based on its current share price and the total number of outstanding stocks.
Market capitalization tells how much investors value a company, and gives an idea of what a company is worth on the stock exchange, as well as investors' perception of a company's future prospects.
Unilever announces the completion of its Group legal structure
Unilever PLC has announced the completion of the unification of its Group legal structure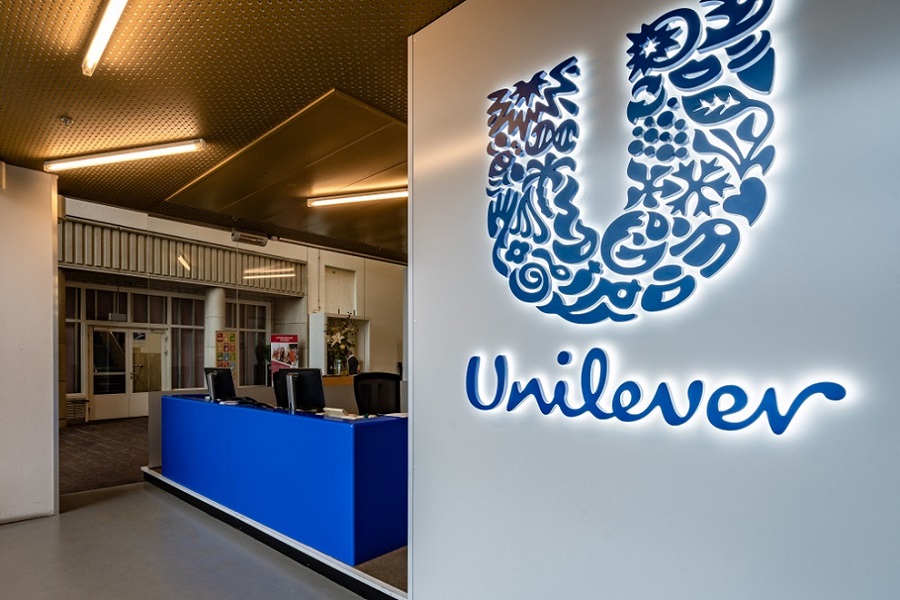 Unilever, the parent company of Unilever Nigeria Plc, has announced the completion of the unification of its Group legal structure under a single parent company, Unilever Plc.
According to the press release issued by the company, from today, 30th November 2020 and for the first time in its history, Unilever now trades with one market capitalisation, one class of shares, and one global pool of liquidity, whilst also maintaining the Group's listings on the Amsterdam, London, and New York stock exchanges.
What they are saying
Nils Andersen, Chairman of Unilever, said: "This is an important day for Unilever and we would like to thank our shareholders for their strong support of our Unification proposals, which gives us greater flexibility for strategic portfolio change, remove complexity, and further improve governance.
"There will be no change to the operations, locations, activities or staffing levels in either the Netherlands or the United Kingdom as a result of Unification. The headquarters of Unilever's Foods & Refreshment Division will continue to be based in Rotterdam and the Home Care and Beauty & Personal Care Divisions will continue to be headquartered in the United Kingdom."
What to expect
This development has no impact on the going concern of Unilever Nigeria Plc, the shareholding structure, as well as the free float shares of the company on NSE, which totals 1,491,985,247 — representing 25.97% of the ordinary shares of the company issued and fully paid for by investors.
(READ MORE: Q1 2020 Unaudited Report: Unilever Nigeria records N13.3 billion revenue) 
However, upon the completion of the unification of the Group's Legal Structure, Unilever overseas under this structure remains in control of the 74.03% ordinary shares of the Nigerian subsidiary.
What you should know
For investors on the London Stock Exchange, Euronext Amsterdam, and the New York Stock Exchange, dealings in new Unilever Plc shares commenced today, as the new Unilever Plc shares will be admitted to the Premium Listing segment of the Official List of the UK Financial Conduct Authority ("FCA") and to trading on the London Stock Exchange's Main Market for listed securities, with the ticker "ULVR".
Unilever Plc shares will also be admitted to listing and to trading on Euronext in Amsterdam under the ticker "UNA" today. It is expected that Unilever Plc ADSs will be admitted to trading on the New York Stock Exchange this afternoon.
Following the issue and allotment of 1,460,713,122 new Unilever Plc shares pursuant to Unification, which represent 55.56% of the total number of Plc shares, Unilever Plc's total issued ordinary share capital today consists of 2,629,243,772 ordinary shares of 3 1/9 pence each.
As part of Unification, Unilever NV ceased to exist yesterday, 29 November 2020, which means there has been no dealings and there will be no further dealings in any Unilever NV securities (including Unilever NV shares on Euronext in Amsterdam).