Research shows these are the characteristics of failed Startups
You were so keen on making more money; you started your own small business. You've been doing so well but it suddenly seems like out of nowhere your business is on the brink of collapsing and you're wondering what could have possibly gone wrong.
The worst part of the situation is that you didn't see it coming. In real sense, small businesses are the most vulnerable within the first three to five years of their existence. While most will hurriedly attribute their failure to the vulnerability of small businesses, some major problems could easily be avoided. Any of the following reasons could be responsible for putting your business on the edge.
You lack business know-how; simply knowing how to do math does not automatically make you a business guru. Business needs business acumen. There are some decisions you would have made differently if your knowledge of the business was more advanced. While general business knowledge is great, having specific knowledge about the line of business you ventured into is even better. Imagine starting a poultry farm when you have no idea how long it takes an egg to hatch or which feed to give to which bird. That's simply a recipe for disaster.
Poor time management; if there's one asset you have that can never be replaced, its time. This is why you have to make time management priority for your business. Your business is hanging on the balance now probably because of your tendencies to misplace priorities. Make the most of your time. It's a valuable asset.
You chose the wrong team; most small business owners make the mistake of employing staff out of charity (when they employ a family member, neighbor or friend just to help them out even when they are not qualified for the post) or out of micromanagement. people go out of their way to employ inexperienced staff simply to cut cost what they don't know is that it will come back to bite them.
You underestimated the competition; of course Nigerian Breweries will always be in competition with Guinness just as Indomie will always be in competition with Chikki Chikki but it will be very hard to hear of one running the other out of the market. This is not the case for small businesses though. When you fail to properly gauge the strengths of your competition they might drive you to close shop before you're even aware of it.
In-house conflicts; at this initial stage in your business, in-house conflicts could prove to be disastrous. Given that your staffs are but a few people, a small number out of the few will most likely hold important positions. a conflict might cause one of these people to quit leading to chaos and possibly shut-down of the business (even if temporary). Even bigger companies have dissolved due to such conflicts.
Personal interference; you probably already figured out that this is your major problem. Dipping into the business proceeds for personal matters could be weighing your business down. It has never been good mixing business with pleasure (in this context – personal/private matters). Keep your private life separate from your business if you don't want your business to suffer.
Poor accounting records; the reason your business is about to collapse could be because you are keeping track of your money. Most business owners are only interested in the money coming in and not the one going out. Stay on top of your accounting records and be sure to closely monitor cash flow.
If your boat hasn't fully tipped over yet, there might still be enough time for you to turn the tide. Get to work right now and adjust the way you've been running your business.
FG grants new MSMEs 80% discount on NAFDAC registration
"It is quite clear that the President is committed to supporting existing MSMEs and encouraging the rise of new ones, as a sure way energizing and sustaining our economy through these times." –Osinbajo
The Federal Government has announced that new Micro Small and Medium Enterprises (MSMEs) will access National Agency for Food and Drugs Administration and Control (NAFDAC) registration of their products at an 80% discount, over the next 6 months.
Eligibility: This concession covers MSMEs that are into production of foods, drugs, and related consumables.
Vice President and Head of the Economic Sustainability Committee, Professor Yemi Osinbajo, announced this on his Instagram handle on Friday night.
READ ALSO: LSETF suspends loan repayment for SMEs, startups amidst lockdown
"Of importance to government response, therefore, was not just to find a way of giving succour and assistance to existing MSMEs, but also ensuring that there is practical and active palliatives to new MSMEs so that the growth of the sector is not discouraged by the current economic trauma," he said.
The new businesses will also be able to process product registration remotely, using the NAFDAC's e-Registration assistance for MSMEs through the Automated Product Administration and Monitoring System NAPAMS.
READ ALSO: FG to disburse N97.3 billion to tech innovators, agric enterprises
Other palliatives: As an added incentive, the first 200 micro and small businesses to register on the e-platforms will be allowed to do it at no cost – zero tariffs.
In view of current economic challenges faced by businesses due to the pandemic, the government has also authorised NAFDAC to grant waiver on administrative charges for overdue/late renewal of expired licenses of products for a period 90 days.
"It is quite clear that the President is committed to supporting existing MSMEs and encouraging the rise of new ones, as a sure way energizing and sustaining our economy through these times" Osinbajo noted.
He thanked the Director General of NAFDAC and the team for their thoughtful and strategic response to the economic devastation caused by the pandemic, especially on small businesses in Nigeria.
The Vice President also assured business owners that the government of Nigeria and its regulatory agencies are "prepared to back MSMEs and businesses that are prepared for the innovative and interesting times that lie ahead of us."
7 female executives under 40 in FinTech
This article will be looking at seven female executives who are way ahead of the game in the Nigerian fintech sector; more interestingly, most of these women are under 40.
Banking and financial activities in the 80s were characterised by paperwork and file cabinets. But by the end of the twentieth century, the story changed with the introduction of technology to speed and ease the financial process. This was the birth of financial technologies, now commonly known as Fin-Techs.
Whether by intent or by accident, the industry turned out to be dominated by the male folk– founders, co-founders, chief operating officers, managing directors, etc. However, considering that the American Bureau of Statistics estimates that females only make up 22% of Engineering and Technology graduates, and we could as well infer it could even be worse here in Nigeria.
Nevertheless, there are still women holding their own in the industry, and this article will be looking at seven female executives who are way ahead of the game in the Nigerian fintech sector; more interestingly, most of these women are under 40.
The list includes founders, co-founders, business leads, heads of operations, and other management staff.
Abiola Showemimo, HR and Admin Lead, Paystack
Abiola is an experienced human resources practitioner, with her work history mostly in the tech industry. She currently works as the Human Resource/Admin Lead at Paystack Payments limited.
Her skills range from negotiation, business planning, analytical skills, operations management, and people operations, giving her just the right combination as a HR lead.
Before Paystack, she worked as a business analyst and political commentator with Klein Devort Ltd, and as a marketing and sales coordinator at Playzone Nigeria, both tech companies.
She describes herself as committed to building "a non-conventional yet highly productive workspace and workforce."
Abiola studied Economics at Lagos State University and is certified with the Professional Human Resources Institute.
(READ MORE: Traditional banks make a play for Nigerian Fintechs- GTB the pioneers)
Opeyemi Fowler, Head of Growth, Flutterwave
Opeyemi joined Flutterwave in 2018 as Senior Executive Growth – Leading Tier-1 Bank Partnerships, before she became the Head of Growth; helping the company to expand further in its goal of building Africa's payment infrastructure.
She had, before then, spent over a decade in Zenith Bank as an E-business consultant, working in the customer service and marketing departments.
She has proven expertise in electronic sales, e-products, business solutions, business advisory, product conceptualization and development, and market exploration.
She bagged a first degree in computer science from the University of Ibadan, did the Venture in Management Programme, and got a Masters in Business Administration degree from Lagos Business School, years later.
(READ MORE: Herbert Wigwe discusses expansion plans, FinTech in Bloomberg interview)
Jacqueline Jumah, Head DFS, EFInA
Jacqueline is currently Head, Digital Financial Services at Enhancing Financial Innovation and Access (EFInA), where she is focused on deepening the digital financial services in Nigeria through capacity building and stakeholder engagement.
She doubled as the Digital Financial Services Market Specialist and Managing Director at Intermarc Consulting until February 2020.
She has over a decade's experience in digital financial services, having worked in both the banking and telecommunications industries, across several African and Asian countries. She is experienced in Development for Sustainability (DFS) product development, deploying technology and financial instruments which will promote the Sustainable Development Goals (SDGs) in emerging markets.
She is also knowledgeable in Strategic Operations in Agent Network Deployment and Scale-up, DFS Business Strategy Development, Market Research, DFS Policy Advisory, Risk Management, and Marketing and Communications.
Her previous work experience includes her time at MicroSave Consulting Africa as a Senior Analyst within the Digital Financial Services (DFS) department, and as a lead faculty member at The Helix Institute of Digital Finance based in Kenya.
(READ MORE: Lessons for Nigerian fintechs, as Square gets the nod for banking license)
Odunayo Eweniyi, Co-founder and COO, Piggyvest
Odunayo is the Chief Operating Officer and co-founder of Piggybank, now known as Piggyvest. This is an automated savings platform that helps customers invest spare money, with promises of higher interest rates than a regular savings account.
Fresh from school, Odunayo decided to pursue her tech career by starting with PushCv to help job applicants write their CVs and link them to employers.
Piggybank focused on millennials, encouraging them to save with specific financial goals, and it was later renamed Piggyvest when they branched out to investments to help users grow their funds.
This little fintech disrupted the finance space in Nigeria, encouraging and enabling users to use the tools to manage and grow their funds.
Odunayo is one of the key females in fintech in Nigeria. She was listed in the World Women in FinTech Power list 2017, and the Naija Most Influential People in Technology list in 2017 and 2018.
(READ MORE: FirstBank's Adesola Adeduntan joins global industry leaders at the Annual Fintech & Insuretech Summit, Bulgaria)
Adebunmi Wellington Ogunlewe, eTranzact
Adebunmi is the Head of Product at eTranzact international Plc, Nigeria's first multi-application, multi-channel electronic transaction switching and payment processing platform.
eTranzact handles billions of dollars yearly, supporting millions of forward-thinking businesses and individuals who trust that their financial transactions will be taken care of by it daily.
Her almost 16 years of experience spans across several industries, multinationals and government entities, including the U.S. Department of Veteran Affairs and the Center for Medicare and Medicaid Services.
She holds an advanced degree in Information Systems from the University of Maryland, with years of experience in Information Technology and Payments.
(READ MORE: Fintechs must pay close attention to regulators to avoid disruption to operations)
Ndifreke Nkose, Head, Strategy and Business Transformation, Interswitch Group
Though a chartered accountant, Ndifreke has earned her stripes in the tech space. As the head of Strategy and Business Transformation, Ndifreke ensures that Interswitch remains ahead of the game in the fintech space.
She initiates, implements, and tracks strategies targeted at earning a place for the company, in the minds of the consumers.
She got her first degree in pure and applied chemistry from the University of Ibadan in 2004, then switched when she started working with PricewaterhouseCoopers (PwC) till 2018. This was where she started and mastered Strategy Formulation & Implementation, Performance Tracking, Monitoring and Evaluation (M&E system implementation), Business Transformation, Project Management, Process Reviews, and Redesign.
(READ MORE: BankTech War: Segun Agbaje says GTBank not afraid of Fintech)
Oluwaseun Runsewe, Director of Product, Opay
At age 28, Oluwaseun Runsewe founded and became CEO of an entrepreneurial fintech, Switch. The purpose of Switch was to offer middle-class Nigerians varied financial solutions, where they could hold a number of savings accounts on the app, with different currencies. Ultimately, the target was to reignite the trust which some people had lost in the banking system and processes. Lending, borrowing, and investments were made possible on the app, with a promise of zero-transaction fees.
She started her career at KPMG as a Business Analyst in the management consulting division, and later Project Coordinator. After KPMG, she spent 2 years at Paystack as Business Lead before starting Switch.
Runsewe had her first degree in Business Administration and Management from Covenant University; this was where she picked interest in Technology. She is SAP, COMPTIA and DMI certified.
Oluwaseun is now Director of Product at Opay.
---
Note: Is there any amazing lady who should be on this list that is not captured? Kindly send an email to outtreach@nairametrics.com.
5 practical things small businesses can do during this pandemic lockdown
This pandemic provides a good opportunity for businesses to do some re-evaluation; ask questions about how to improve efficiency after this blows away.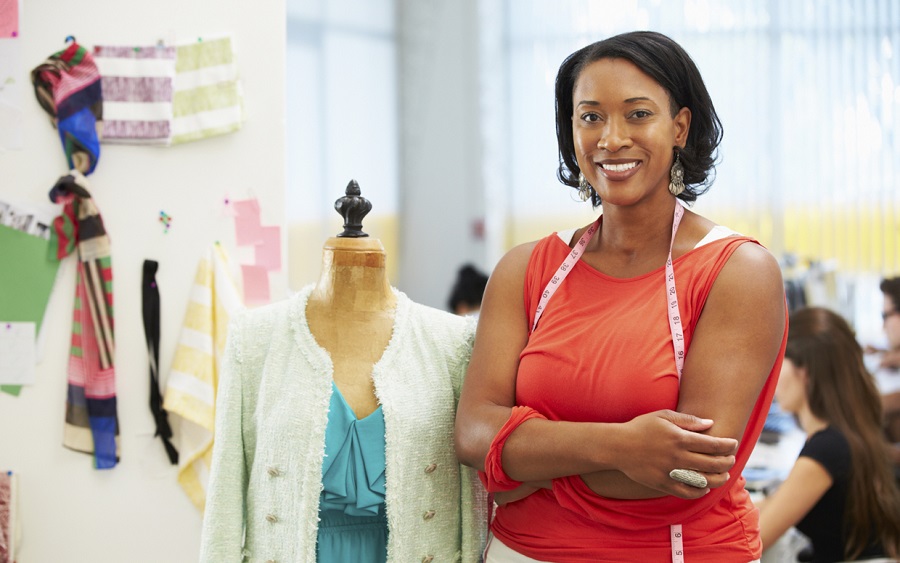 Notwithstanding the losses incurred as a result of the COVID-19 Pandemic worldwide, I daresay that this is a rare opportunity for businesses. This may be the best time to dot the I's and cross the T's, making necessary adjustments to strengthen operations, service delivery, and other major aspects that are vital to the growth and stability of any organization.  In this piece, I will share 5 things that businesses across the board can do to bring their operations up to par.
Update Database and Codify Processes
This pandemic provides a good opportunity for businesses to do some re-evaluation; ask questions about how to improve efficiency after this blows away. One way to achieve that is by codifying processes and updating database. It is popular knowledge that information is vital for any business to survive. This means that customers and employees must be up-to-date on the business plans and direction as it changes to meet market demands and different realities. Businesses must take this time to document/update all of the unwritten policies, processes as it involves the business as a whole. Many times, there have been experiences of employees claiming not to be aware of a certain rule that should have guided their decision, so codifying all the information that your employees need to be aware of should be written down somewhere and shared across the board so that everyone is aligned. This would go a long way in helping to improve communication and efficiency in the long run.
Another important part is uploading information databases onto any of the cloud systems.(G-suite, Dropbox, Salesforce, etc) The pandemic has forced many businesses to go digital and having as much of your information saved online is critical so that anyone who needs it can have access at their convenience. Digital transformation is a thing and we need to adjust as soon as possible. The quickest way down for any organization is to lack accurate data on policies, structural adjustment, and customer information which often translates to poor strategy execution when forecasting for the business and its future.
READ ALSO: Google partners Flutterwave to train 5,000 merchants
Build Social Presence 
The use of digital platforms have been on the increase during this period and very rightly. Businesses are trying to gain market share and are competing for audience attention. Beyond ensuring that you have an active online presence, what is key is focusing on the platform that targets your audience. As a small business, you cannot be everywhere because you most likely do not have the resources (finance and manpower), so what is advisable is to "go deep and go wide." Find out what platform(s) your audience congregate and create high engaging content and begin to build human interaction. The trends of events have shown that there is so much to be gained from active participation on these platforms.
(READ MORE: Should Ecommerce and Logistic efforts be the exemption to the Nationwide Lockdown? )
Platforms such as Facebook, Instagram, Whatsapp for Business, Twitter, Medium, LinkedIn,  to mention a few should be taken very seriously because of the large number of users.
If you are yet to set up your platform, you can start off telling your business journey;  challenges and lessons learned. Nothing beats value- relatable content.
The opportunities are endless and it will also afford an entrepreneur or business owner the chance to engage and feel the pulse of its target market/audience which will definitely take the business to the next level.
Rejig or Revamp Branding Materials
Nothing tells the story of a business as much as its brand materials. Beyond the promise and messaging, other elements that make up a brand including the materials. While speaking with some businesses, there were conversations about wanting to update some brading elements but due to busy schedules, these could not happen. Fortunately, or unfortunately, businesses now have some time to work on this so that it reflects the image you want the brand to have. These materials include brand logo, message fonts, colours, design layouts, tagline, color palette, and all the marketing and promotional materials, letterheads, signage, etc. These, as we know amongst other things, will aid in giving your company an appeal in a very attractive way.  With adequate feedback through communication with customers and your team, you can birth something that will keep your target audience glued to your brand.
(READ MORE: Stanbic IBTC gives update on its business continuity approach amid COVID-19 lockdowns )
Encourage Professional Development
The success of any business lies with its people. As a business owner, it cannot be over-emphasized the importance of professional development for employees. Given the current reality where non-essentials have been forced to work from home or take unpaid leave, businesses should encourage employees to take advantage of this 'opportunity' to develop themselves and build in-demand skills. As a CEO or a manager, you want the best people on your team especially coming out of this pandemic. You want people who can hit the ground with ideas to keep the business running.
READ MORE: CBN warns SMEs not to pay any fee to access its N50 billion stimulus package
As you know, professional development helps employees continue to not only be competent in their profession but also excel in it. It should be an ongoing process that continues throughout an individual's career.
Actively pursuing professional development ensures that knowledge and skills stay relevant and up to date. It also allows employees to be more aware of changing trends and directions. With the professional world moving at a faster pace than ever before, not developing oneself will cause one to be left behind as peers expand their knowledge and skills. There is always room for growth and improvement of professional skills. Attending a webinar or live session on social media, and so on, can provide employees with new ways to sharpen skills within their professions. The more knowledge an individual gains of a specific skill set, the more confidence they will have when performing these skills.
There are several webinars- free and paid currently being advertised that your team can sign up for. Select the one that is relevant to them (individually or as a  unit) and encourage everyone to participate. There is no better time than now to drive professional development to sharpen skills. The chances of having a positive impact on your output as a business from this period onwards are high.
(READ MORE: List of things you must accomplish during the Covid-19 lockdown)
Build Thought Leadership
Every business has a story to tell; journey, challenges, learnings, insights, and general experience. If there was ever a time to share that story, it is now.
Procrastination and tight schedules might have restrained many businesses from unleashing the phenomenal content that could turn things around in their fields. Incidentally, this period has also forced a lot of people to stay online and access the necessary knowledge and know-how on various issues of interest. There is no better time to unpack all that knowledge living in your head and share with the world than now. Value is the number 1 magnet in business and thought leadership is arguably the fastest way to give value.
READ ALSO: These easy to overlook challenges are killing SMEs in Nigeria
Thought leadership is a type of content marketing. It positions you as an expert leader in your field. People look to you for information and ideas because you are able to lead their thoughts. It makes life easy for you as an entrepreneur when you are perceived as a thought leader in your industry. Platforms others pay to get on, you are invited to. Also, access to things others struggle to get becomes easier. For SMEs, especially service-based SMEs, thought leadership is infinitely cheaper than expending resources on core marketing.
Some of the things to settle in your mind before starting out include, what platform is suitable for your subject, following relevant people, and contributing to their conversation. In addition, deciding the format or medium is important. Many are comfortable with writing which can be translated into an ebook. You can decide to give it out for free or charge a token for it. Other formats to consider are podcasts and videos. For podcasts, tools like AudioBoom, anchor, headline.app, etc. will come in handy. While for videos, you can launch a webinar, live session on Social Media (Instagram, Facebook, or Youtube) or record video content, and share on your platform. These are also called digital products.
If you can establish yourself as an expert in your industry, potential clients and customers will inherently trust you more and are likely to respond to you more warmly.
This list is inexhaustible but these pointers can guide you to other areas that directly impact your business. In every dark cloud, there is a silver lining, the lockdown may just be the silver lining your business had always wished for. I look forward to sharing more tips that will take your business from where it is to where it ought to be.
---
This article was written by Kelvin Bob-Manuel, a Media and Marketing Communications Specialist at West Africa Vocational Education (WAVE).