Uber's licence may not be renewed in this city
Transport authorities in London have signalled that they will not renew Uber's operating licence when it expires this month. They hinged their decision on the company's attitude towards reporting criminal offences and its use of software to that prevented regulators from monitoring the app. The controversial software, known as Greyball provides a fake map of cars for users suspected to be regulators. Uber was also accused of a lack of responsibility in its approach to how medical certificates were obtained by drivers. TFl had recently asked Taxify another ride sharing app to suspend operations as it was not certified.
2017 has been a turbulent year
Uber has had a turbulent 2017 with founder Travis Kalanick resigning as Chief Executive Officer (CEO) of the company after core investors asked him to step down. Uber had been accused of mismanaging sexual harassment allegations by one of its ex staff, and stealing trade secrets from Waynmo which is owned by Google. Dara Koshrowshahi was recently appointed as his replacement. The company could also be in the midst of an ownership tussle as Benchmark Capital, a key investor in Uber has resisted plans by Japans Softbank to invest in the company.
Implications of the ban
Regulators in other countries where the company operates will be watching events in London carefully and could decide to toe the same line. Uber has had similar run ins with law enforcement authorities in the US. Uber (formerly known as Uber Cab) was founded in March 2009 by Travis Kalanick and Garret Camp. The company started operations in San Francisco, USA before expanding across the world.
Nigeria's border reopening will not impact profitability in 2021 – Flour Mills GMD
Flour Mills Nigeria Plc has stated that the recent reopening of the nation's land borders will not affect the profitability of the company.
Mr. Omoboyede Olusanya, the Group Managing Director of Flour Mills Nigeria Plc has disclosed that the recent reopening of the nation's land borders will not adversely impact the performance and profitability of the company in 2021 and beyond.
He added that FMN will continue to leverage brand loyalty, product standardization and innovation, as well as improved cost efficiency to increase profitability in 2021.
This statement was made by the Olusanya during the company's 9M'20/21 Investor Webinar which held virtually on January 26, 2020.
According to the statement made by Mr. Olusanya at the virtual meeting, the reopening of the nation's land border will not affect the company's sales and revenue, as Flour Mills Nigeria is focused on increasing operational efficiency with accelerated plans for cost optimizations across the group to ensure competitive product offerings and profitability in the new operating environment, occasioned by the border reopening.
He revealed that the company will continue to invest in local content development, production capacity and aggregation to strengthen product innovation and product standardization in a bid to foster brand loyalty.
In line with this, Flour Mills Nigeria has invested heavily to upscale its Regional Distribution Centers (RDCs), in order to gain direct access to consumer market segments across the country, and expand consumer reach with the road to market initiatives and product offerings across the group, especially in the B2C segment.
Olusanya revealed that the group has successfully opened new regional distribution centers (RDCs) in Kano, Magboro and Abuja targeting the new fast-growing B2C product categories (fats, sugar and garri).
He added that the FMN Group among other strategic investments made, has invested in trucks to support the RDCs, animal feeds and starch value chains; as well as sales force automation platforms to ensure high-quality processes and services.
He concluded that the activities of the company will be complemented by the efforts of the nation's border security, as these agents would ensure that the borders do not become porous, and would help to curtail markets from being proliferated by imported items.
What you should know
Recall that Nairametrics reported that Flour Mills Nigeria Plc declared a profit of N5.65 billion in the third quarter ended, 31st December 2020.
The report revealed that the profit which Flour Mills made in the third quarter of its accounting year 2020/2021 rose by a whopping 150.36% when compared to the profit it made in the corresponding period of 2019.
It is important to note that the impressive performance of the company was driven by the agro-allied segment. The Agro-Allied segment benefited immensely from the August 2019 border closure, as the profit from this segment improved by 15,268%.
Flour Mills moves to diversify funding sources with N29.8 billion bond listing
Flour Mills Nigeria Plc lists N29.8 billion bonds to diversify funding sources from the Nigerian capital market.
Flour Mills Nigeria Plc's fresh N29.8 bond listing will help the nation's leading food business company to explore diversified funding sources from the Nigerian capital market, with the hope of enhancing growth and the development of the company.
This statement was made by the Group Managing Director of FMN, Mr. Omoboyede Olusanya, at the listing of the Tranche A and Tranche B bonds valued at N29.8 billion on the Nigerian Stock Exchange (NSE).
The food and the agro-allied company which has remained Nigeria's largest and oldest integrated agro-allied business with a broad profile and robust Pan-Africa distribution issued these bonds under its N70 billion Bond Issuance Programme.
Olusanya said that the company would continue to explore funding opportunities inherent in the capital market to ensure business growth and continuity.
While speaking about the Credit Rating of the Programme, he disclosed that FMN's credit rating, as well as the operational financing of the Group, have improved considerably.
According to him, the bonds floated by Flour Mill will help to strengthen the company's capital base and provide the needed working capital required by the Company. He added that Flour Mills Group will continue to deleverage and replace short term financing with longer-tenured and lower price funding to optimize capital structure and reduce financing cost.
He noted that Flour Mills will continue to explore opportunities to raise fundings via the capital market as this enables the company to diversify its funding sources and continue to play a role in the capital market as a significant player in it.
What they are saying
The Group Managing Director of FMN, Mr. Omoboyede Olusanya, at the virtual event, said;
"We are delighted with the response from the market, we are happy to be listed.
"We are introducing an N29.9 billion listing under an N70 billion bond issuance cover; we will continue to raise funding to diversify our funding sources.
"The company remains passionate about feeding the nation to improve the quality of living for Nigerians through increased production and investments in backward integration."
What you should know
With the successful issuance of the new N29.8bn Tranche A and Bonds, FMN has utilized its bond issuance program registered in 2018.
It is important to note that the Senior Unsecured bond listing includes an N4.89bn under Series 4 Tranche A of the bond issuance programme, at a 5.5% rate for 5 years, due by 2025, and a 25bn under Series 4 Tranche B of the same program at a 6.25% rate for a tenure of 7 years, due by 2027.
The bond proceeds will be used to refinance existing debt obligations. It will also help the company take collaborative actions to diversify the company's financing options beyond expensive short term debt.
Lafarge moves to divest 35% shareholding in CBI Ghana
Lafarge Africa Plc has resolved to sell off its 35% shareholding in Continental Blue Investment Ghana Limited.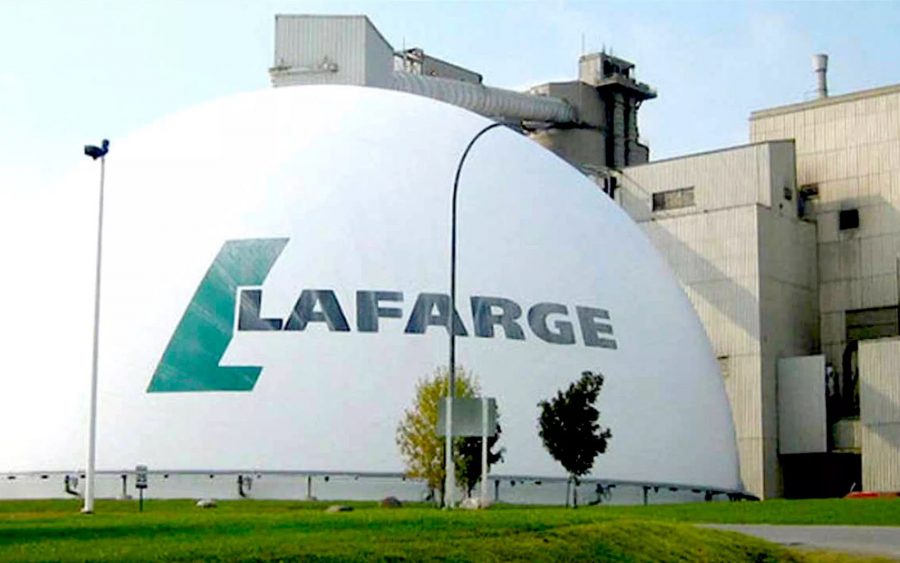 The Board of Lafarge Africa Plc has resolved to sell off its 35% shareholding in Continental Blue Investment Ghana Limited, in order to cut down on costs impacting the Group's profit.
This disclosure was made in a notification tagged- "Notice of Divestment in Continental Blue Investment Ghana Limited", which was issued by the Company Secretary, Mrs. Adewunmi Alode.
According to the statement, the Board of Directors of the Group made the decision to divest its 35% shareholding in Continental Blue Investment Ghana Limited ("CBI Ghana"), in line with the resolutions made at the emergency board meeting which held yesterday 20th, January 2020.
This move was made to set off the cement manufacturer on the path of sustainable growth and profitability, as Lafarge's investment in CBI Ghana has depleted significantly over the years.
What you should know
This is not the first time the company has had to sell off an unproductive investment in an effort to cut down on deadweight cost, as key players in the Cement industry like BUA and Dangote Cement continue to show strength and resilience through their effective cost minimization strategy which worked well in 2020.
Recall that in August 2019, Lafarge Africa sold off all its stakes in Lafarge South Africa Holdings (LSAH). This move helped the company to cut down costs coming from its South African subsidiary, which had been making billions of naira worth of losses for years.