#CorporateStories: NSE and the 14.29 protocol
This is a narration on a stock market phenomenon called 14.29. It explains how the stock prices of some listed companies act suddenly to achieve determined outcomes, often in a way that surprises small investors and stock traders. The term 14.29 was coined by a very good friend of the house named Dexter. Dex, as he is fondly called is also a phenomenon.
For ardent and eagle-eyed retail investors in the Nigerian stock market, the term 14.29, which actually means 2:29 pm, is a specific point in time during the trading day that has to be taken note of, if you trade stocks in real time. Those of us who understand this term, like to call it the 14.29 protocol, because it sounds quite snazzy.
But to explain what it means, let's define a few terms and activities of the stock market, which you may find useful as we go on.
Bid/offer: A bid is when you place an order to buy stocks, while an offer is an order to sell shares. When total bid (buy orders) outweigh total offers for a stock, it is likely that the share price will rise because the demand for it is high.
If offers (sell order) outweigh the bids, it is likely that the share price will drop because people do not want it.
Now, to online stock trading.
Corporate Story: Intriguing tale of Seven-Up's ugly fight for market share in Nigeria
For many years, competition in the Nigerian soft drink market was mainly between Coca-Cola and Seven-Up but in 2014, Rite Food came and disrupted the space.
It was early morning on Wednesday, November 13th 2019, and Ziad Maalouf was not asleep. He could not sleep, not with his mind burdened by what had become a serious problem facing Seven-Up Bottling Company, which he oversees. It was part of his job as the Managing Director to figure out a solution to this challenge. And that was exactly what he was doing as he sat in his study that early morning, typing furiously on his computer.
By 4:37 am that morning, Maalouf had sent out an internal memo and copied 25 top executives of the soft drink manufacturing company. In the memo, he made it clear that he was ready to declare war against the company's competitors. He would not rest until the war was over and Seven-Up had emerged victorious, he declared.
But the internal memo leaked
---
A bitter family feud has continued to hamper this company's growth
Sometime in early 2012, a wealthy, sophisticated, and beautiful middle-aged Nigerian businesswoman walked into a Lagos courtroom to testify before a judge.
Sometime in early 2012, a wealthy, sophisticated, and beautiful middle-aged Nigerian businesswoman walked into a Lagos courtroom to testify before a judge. She had just filed a lawsuit before the court in a desperate bid to salvage her late husband's investments in the Tourist Company of Nigeria Plc (TCN). She was also understandably trying to secure her financial future and that of her children. Her husband had just died, and she suddenly found herself thrust in the position of the sole breadwinner of the family.
The woman is Mrs Maiden Ibru, the widow of renowned businessman and politician, Alex Ibru. During her testimony on that fateful day, she made some pretty shocking revelations, albeit with some dramatics.  She told everyone gathered in the courtroom that just as she was walking in, she supposedly saw the apparition of her late husband telling her to fight. So, fight she did, by spilling all the secrets about the company.
Apparently, all was not well with the Tourist Company of Nigeria Plc, a hospitality company that owns one of Nigeria's oldest luxury hotels – the Federal Palace Hotel. Perhaps no one would have known about TCN's woes if Mrs Ibru hadn't instituted her lawsuit and subsequently given her bombshell testimony. However, the sad thing is the fact that though it's been seven years since Maiden Ibru's court appearance, all is not still well with the company.
Cement Wars: The battle for Cement dominance between Ibeto vs Dangote
A story of the battle for Cement dominance in Africa's largest economy, Nigeria.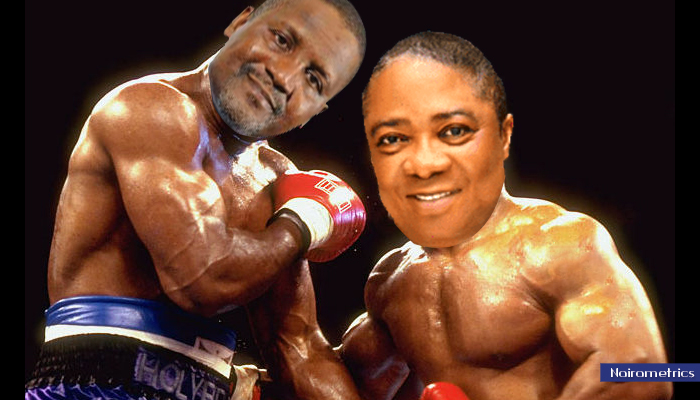 A story of the battle for Cement dominance in Africa's largest economy, Nigeria. How one man surmounted rivals, both big and small, to become the undisputed King of African Cement and another battled with the guardians of the corridors of power.
---
On a cold afternoon in November 2005, Federal Government operatives, acting on orders from above, swooped down on a busy factory in the oil rich city of Port Harcourt. They were under instructions to seal off a warehouse whose operations had contravened a government policy – a policy that would later prove decisive in a brutal race for market share in an industry worth over N1 trillion.
At first, the closure appeared to be due to a mix-up between an agency of the Government and the owners of the warehouse. It was expected to be resolved in a matter of days by the billionaire Chairman of the company. Emissaries were dispatched to help resolve whatever misunderstanding may have led to the seemingly excessive act by the government.
As days turned into weeks and weeks into months, it dawned on the owners of the multi-billion-naira conglomerate, which was based in the South-Eastern part of Nigeria, that they were dealing with powers that stretched far beyond the red sands of the South East. Something had to be done to resolve this issue. At stake was not only the reputation of the company, but billions of naira in inventory that could erode all the wealth that had been built over the years.
---
Flashback – School boy
It was January 22, 1966 in the bustling suburb of Nnewi in Anambra state, South-Eastern Nigeria. Nigeria had just witnessed a deadly coup one week earlier, and the mood in the country was still tense. But for a certain household, a major decision had to be made. Cyril, the eldest son of the home, was having a chat with his father that would decide the fate of one of his siblings.