Corporate Story: Under siege, the battle for Oando
This is a story of Nigeria's biggest indigenous oil and gas company, a 61-year-old entity that was morphed over the years by a combined dose of ballsy youthfulness, ruthless ambition and the kind of opportunity that can only be found in an emerging economy.
The story begins with a historical perspective of the company and how it came to be one of Nigeria's most controversial businesses. It culminates in the recent board room scandal that is threatening its future, as well as the investment and jobs of thousands of Nigerians.
---
Part 1
In 1956, just 4 years before Nigeria's independence, a company named Esso West Africa Incorporated was formed in Lagos Nigeria. The company was owned by Exxon Corporation, one of the largest energy companies in the world at the time. During the oil boom era in 1976, 20 years after, the Nigerian government acquired Esso's interest, making it the sole owner of the company. The government soon changed its name to Unipetrol Nigeria Limited.
Just 9 years earlier, a boy named Jibril Adewale Tinubu (JAT) was born to the household of Alhaji Kafaru O. Tinubu. Alhaji Tinubu was a lawyer, political godfather and retired Police Commissioner in the old Western Region.
Just as young JAT was going through the rigors of primary school education, a young Italian named Gabriele Volpi arrived Nigeria to begin a new phase of life that will eventually lead to him becoming one of the wealthiest and most influential Nigerians. Unknown to the two, their destinies would soon cross paths in a remarkable way.
The young JAT eventually graduated as a lawyer to the pride of his father who had hoped that he would one day help run his practice. But JAT had other plans. He eventually joined the chambers of Sofunde, Osakwe, Ogundipe and Belgore, apprenticing under a then-rising litigator, Babatunde Raji Fashola who became a governor of Lagos state many years after.
In perhaps the first sign of his ruthless ambition, JAT convinced Barrister Babatunde Raji Fashola, his boss, to join him in setting up their own law firm. Fashola would eventually agree and so they formed KO Tinubu and Co law firm, intentionally jacking the name of his father's law firm in a bid to ride on an established brand. His father was thus, one of the first individuals to taste JAT's ruthlessness.
But JAT was not really into law, at least not the way his former boss and colleague, Fashola, practiced. He was more interested in oil and gas and soon found comfort in a friend named Jite Okoloko. Jite would later introduce JAT to a deal to supply diesel from Unipetrol to fishing trawlers in the oil hub of Port Harcourt. They had no vessel to execute the trade until another friend, Mofe Boyo showed up with a solution. Mofe, who then worked with an American oil services company that had shipping vessels, introduced them to a ship named 'The Carolina' – a ship that cost $10,000 a month to hire. JAT had to borrow from his dad to fund this ship, making this perhaps the first of many borrowings.
They soon hired the ship and started their supply business. In that same year, (1994), they formed a company which they called Ocean and Oil Ltd. Business went quite well in the early months until they faced delays in payments from their clients. Soon they started owing their own creditors. The owners of The Carolina, frustrated about being owed, were also facing financial squabbles and wanted to sell the ship.
For the trio, this was a big chance they could not pass on. The trio got a microfinance firm to loan them $100,000 at 10% interest rate per month, which they used to purchase the boat. In typical JAT style, the deal also relieved them of paying their outstanding liabilities to the ship owners.
In the 1990s the Federal Government under the leadership of General Ibrahim Babangida decided to privatize government entities. However, privatization would not start fully until democracy was ushered in 1999, under the President Olusegun Obasanjo administration. This was timely as it coincided with the early exposure of JAT and his friends to the lucrative world of crony capitalism. It so happened that one of the government's entities listed for privatization in 2000 was Unipetrol.
JAT and his friends, again decided to put together an audacious bid for 30% of Unipetrol, which the government put up for sale. At the time, the CEO of Unipetrol and former Chairman of the NFA, Yusuf Alli, reportedly burst out laughing, joking that it was akin to a tilapia fish trying to swallow up a whole whale!
He will come to taste the corporate ruthlessness of JAT.
At the head of the privatization programme in the new Democracy was Alhaji Atiku Abubakar, the Vice President of Nigeria and a onetime business partner of Volpi. The deal was also being midwifed by a firebrand technocrat by the name of Mallam El-Rufai, the Director General of the Bureau of Public Enterprise. Atiku had encountered El Rufai at a world bank seminar in the UK and soon convinced him to come and run the country's privatization programme under the auspices of the BPE.
In the corporate world of deals and deal making, politics and business have a surreptitious love relationship. And so, Ocean and Oil Ltd soon acquired 30% of Unipetrol in 2000. The story making the rounds then was that they secured funding from CEPSA, a Spanish Oil trading firm, who were their technical partners.
The deal cost $19 million at the time and was as usual laden with a lot of controversy. How they got the Spanish firm to fund this transaction is as complicated and mysterious as their complex shareholding structure. The Labor Union at the time kicked, saying that the government was selling the firm at a giveaway price. Some claimed that the cash left when they bought Unipetrol was more than the 30% equity they paid for, suggesting that the deal was free. The annual report however, showed that this was not the case. Most of the cash was bank overdrafts.
JAT soon became CEO with his two friends on the board as executive directors of Unipetrol. As board members, they soon structured a technical services fee of 4% of profit, to be paid by Unipetrol to Ocean and Oil Ltd.
Two years later, the trio again led Unipetrol to the acquisition of 60% ownership of Agip Oil. Just like in the Unipetrol deal, they had no cash and had to rely on loans to fund the transaction. They obtained a syndicated loan of N8b, from a consortium of banks led by First Bank Nigeria, to pay for the acquisition of Agip. In 2003, Unipetrol Nigeria Plc merged with Agip Nigeria Plc and was rebranded "Oando".
Thus, began a journey of complex deal making, alliances and acquisitions that spanned across continents. The trio, still in their thirties, became celebrities in the corporate world which was at the time dominated by banking whiz kids. They had plans to dominate the oil industry and had already courted government officials and banks. Their popularity soared and most Nigerians saw them as role models. Soon, their fans would be invited to join the train.
To make sure that their popularity at the time did not go to waste, they immediately launched a combination of a rights issue and public offer in 2004. Oando initially planned to raise N5 billion but the frenzy and hype that followed the whiz kids, helped them to raise a whopping N16 billion. The rights issue, which was oversubscribed by N11 billion, was a record at the time.
However, unknown to a lot of investors, at a rights issue price of N95, they were paying the trio, 38x the earnings per share of the company. By the time the offer was over, the multiple had risen to 48X. The new shareholders were on board but had no controlling interest as the trio still retained control (43%) of Oando via a holding company named Oando and Oil Development Partners (OODP). Within 11 years of owning this company, JAT and his friends had changed the shareholding structure of the company a total of 12 times. Out of the 12, 6 of the changes was via Bonus issues. Oando, under the management of JAT, changed the shareholding structure every year except 3, since he became the CEO in 2000.
The company would also own several subsidiaries and assets under complex shareholding structures, most of which were registered as tax havens. They had also embedded several voting rights and agreements that gave investors in their SPVs no say on the management of Oando.
Here is an excerpt of what a typical agreement looked like: "Ownership of the Class A shares by the company provides it with 60% voting rights but no rights to receive dividends or distributions from the applicable Operating Associate, except on liquidation or winding up. Ownership of the Class B shares entitles the Holdco Associates to 40% voting rights and 100% dividends and distributions, except on liquidation or winding up".
It's that complex. By the end of 2013, Oando's share price had crashed from the Public offer price of N95 to as low as N19, due to the effect of multiple bonus issues, right issues, scheme of arrangement, poor results and bad decisions.
In 2010, the audacious trio will again take a decision that would perhaps alter the course of the company's history forever.
---

Part 2
Flashback: After the merger, Jite, one of the founding members of Ocean and Oil Ltd, was now also the MD of Oando Energy Services, a subsidiary of Oando that was into drilling and provision of services to upstream oil companies. Oando held 51% equity in that company.
Jite was said to be the 'brain force' driving operations in Oando and basically oversaw the day to day running of the business. JAT, was the face of the business and was tasked with pursuing and closing deals while Mofe was, by some account, in charge of putting up all the complex legal structures that facilitated deal making. Mofe honed his skills while at the law firm of Chief Rotimi Williams' Chambers, a leading Nigerian law firm, where he specialized in shipping and oil services and worked on several joint venture transactions between the NNPC and IOCs.
In 2006, just as the new Oando was still basking in the outcome of its Public Offer and Rights Issue, opportunity came knocking again, this time in the form of a notorious government entity, the National Fertilizer Company of Nigeria (NAFCON).
The company was moribund and the government of Obasanjo decided to sell it. And so, crony capitalism will once again play its part, in yet another block buster corporate deal.
Being friends with people like James Ibori at the time was enough to make any eagle-eyed businessman own just about anything. Ibori was Delta State Governor and was said to have ostensibly approved Obasanjo's second term via the Governor's forum. Mike Orugbo, was said to be one of such close friends of Ibori who had his eyes on NAFCON. Orugbo was a former NNPC executive and owner of an engineering servicing firm that serviced oil companies. This was thus a big break. Mike would soon lead his company, O'secul Nigeria Ltd to bid to acquire the assets of NAFCON in a deal that cost about $152 million. The deal was said to be financed via a $150m loan from Oceanic Bank, while Mike secured the $2million. Rumors will later have it that James Ibori through one of his cronies, the accountant Henry Imasekha backed the deal. This would be denied as is typical with transactions like this, the opaque nature ensured no evidence was gotten to confirm the rumor. A new company, Notore Chemical Industries Limited will later own the assets taken over from NAFCON in 2005. As fate would have it, Jite Okoloko, a friend of Ibori's would be called to come and be the MD of Notore Chemicals Ltd. Thus, ended a chapter in the fascinating story of Oando.
With Jite now gone as executive director (he still remained as director) it was left to JAT and Mofe to take the company to its next chapter. An inkling into Oando's next chapter will surface in a 2009 Financial Times interview of JAT. By 2009, Oando was already the market leader in the downstream sector and was posting group revenues of N337 billion up from the N183 billion it reported just after the famous Public offer and Rights Issue. Its earnings per share had also risen from N2.65 to N11.32 within the same period. The sky seemed to be the limit. As a leader in the downstream and midstream of the oil and gas sector, the next step was to conquer the upstream market, where they already had an interest, but needed to, as you'd expect take the lead. And so he was asked by the FT journalist, "where do you want to be in terms of production?"
His response was succinct and assertive: "We have a plan to get 100k bpd. I think we have a five-year plan to get 100 thousand barrels per day by 2013, with 300 million barrels of reserves". Bemused, the reporter asked
"Now, how do you get to this?"
JAT responded: "By a combination of exploiting our licenses, and producing our own fields, as well as acquiring assets, just like we did last year, when we acquired a 15 per cent stake in two blocks [from Italy's Agip] for 200m naira ($1.3m). There are more of those acquisitions to come."
Of course, more was to come.
Flashback: JAT had built a craving for acquiring just about anything he wanted with only cash as the snag. And because of his reputation, that was the least of his problem. He had already found the holy grail to raising just about any cash he needed. Add that to providing just the right vehicle & alliances. The hard part was perhaps dealing with regulators. That, he also had balls for.
In 2005, just as Nigerians were still basking in the oversubscribed offer, the trio set their sights on the south side of the continent. They came up with yet another audacious plan to list on the Johannesburg Stock Exchange, never before done by any African owned company. Just 39 years old at the time, critics again, joked at the sheer audacity of this move. But to JAT, it was an important part of raising capital. They knew they had to build a solid reputation as not just a Nigerian entity but one with the right corporate governance and structure to list not just in the second largest, but in the largest stock exchange in Africa.
This model would become handy a few years down the line.
For now, listing on the JSE gave them access to capital to fund rig ownership, invest in upstream assets, and expand their midstream business.
Referring to the FT interview, being able to own an asset that produced 100kbpd could only arise if there were upstream assets available to buy. By 2010, Oando had direct and indirect interest in a whopping 44 subsidiaries, most of which held its interest in Oil Blocs, Gas Companies, Rigs and so on. But he needed to go for the juggernaut.
As the Jonathan administration secured a new 4-year term in 2011, the Ministry of Petroleum resources, under the leadership of a rising power broker, Diezani Allison-Madueke, oversaw the divestment of the interest of IOCs in oil blocs. IOCs were selling their holdings in "juicy" oil blocs to local Nigerian business, in what would eventually become one of the biggest economic scams in Nigeria's history. Oando wasn't going to miss out on this sale and thus set their sights on what was perhaps the biggest of them all. Conoco Philips (COP), an American Oil company, was divesting from OML 131 and valued its stake at about $1.7 billion. To show its commitment to acquiring the asset, Oando needed to stump up about $435 million, representing 25% of the purchase consideration. JAT had a grand plan and this involved a strategy from one of his play books.
Rather than have Oando Plc purchase OML 131, he would use a different entity. In 2012, riding of the reputation of listing on the JSE years ago, JAT would lead Oando to acquire a Canadian Entity known as Exile Resources Incorporated via what is called a reverse listing. A reverse listing is an acquisition of a listed coy by a private company, resulting in the private firm listing its shares on a stock exchange. It's basically used by private firms to list their shares on the stock exchange without having to pay the expensive cost of public listings and going through tough regulatory scrutiny.
Oando acquired 94% of Exile and changed its name to Oando Energy Resources (OER). Just like the JSE listing, JAT and Mofe now had another company listed in an even more prestigious stock exchange. But this wasn't all about prestige. OER would be the vehicle that would own most of Oando's upstream assets and would also own beneficial interest in several other entities incorporated in tax havens such as the British Virgin Islands. To secure the funding for the $435m, JAT had a grand plan. He would need to secure funding from a combination of banks and High Net Worth Individuals (HNI). This would help him pay the $435 million and buy him time to look for the balance $1.35 billion and even repay the initial $435 million. Typically, deals like these are funded with a hybrid of debt and equity. The equity part is from the company's cash or from new equity. But Oando in 2012 had a net current asset (liability) of negative N161 billion. That, sort of balance sheet for a project or asset finance of this nature was a no-no. In fact, it technically had no cash. The N13 billion cash in the bank was zilch if you netted off the N48.5b it owed banks in overdrafts. But snags like theses don't deter JAT and Mofe. In fact, it spurred them and they were after all, corporate titans already. So, JAT and Mofe rolled out their grand plan. They would pull up a list of highly influential people whom they could call up for cash. The Italian, who had come into Nigeria around the time JAT and Mofe were teenagers had grown to become one of the most influential business men in Nigeria. He basically controlled the ports. This was 2012 and Gabriele Volpi, friends and business partners with Atiku and many other politicians had the cash they needed. Volpi had just the right vehicle to do this deal – his company Ansbury Investment Ltd, registered in Panama, another tax haven.
Thus, in 2012 Ansbury would acquire 60% of Oando and Oil Development Partners (OODP). OODP also owned 43% of Oando Plc and were the majority shareholders of Oando Group. Volpi, via Ansbury, therefore indirectly – or so he thought–, owned about 26% of the Oando Group. Ansbury would even do more than investing via equity. The kids he had met through his politician friends had impressed him enough to invest. Ansbury thus lent OODP another $50 million (N7.7 billion) to help augment funding for the $435 million Oando needed to show firm commitment for buying COP.
Another VIP on their contact list was a notable power broker in the ruling political party, PDP, whom the Economic and Financial Crimes Commission (EFCC) once accused of running a smuggling ring. Alhaji Dahiru Mangal, reportedly funded the election of former president late Umaru Musa Yar' Adua, right from his gubernatorial election days, and was a HNI.
Through a special placement by Oando, Mangal would acquire 4% of Oando Plc using 5 different proxies as shareholders. In typical Oando fashion, OODP which owned 94% of OER, lent its subsidiary $200 million at an interest rate of 5% to pay for the 25% deposit. The $200 million from OODP was presumably from the sale of shares to Ansbury. OER will eventually pay the $435 million after adding the $200 million from OODP to another N27.2 billion from Nigerian banks.
By 2013, Oil prices was trading well above $103 a barrel, and the prospects of owning COP became even more salivating for all parties. Everyone wanted this deal to proceed no matter what, but Diezani, the new power broker in town stood in the way. However, with Volpi and Mangal already part of this transaction, Diezani would eventually bow to pressure, approving the deal in June 2014.
So, in July 2014, Oando (OER) successfully paid for the acquisition of COP, one of the biggest oil deals ever to take place in Nigeria.
JAT and Mofe did it again, against all odds.
Oando's share price soared to N29, a 100% gain from the N15 it traded at a month earlier. Investors perhaps turned a blind eye to the crushing debts the company was carrying. By Nairametrics estimates, Oando had borrowed up to N200 billion to finance this transaction. Their loan book had also ballooned from about N113 billion in 2012 to about N470 billion by the end of 2014.
In that same year, crude oil experienced a massive correction that would see prices go from $100 when they closed the deal, to $55 by December. Investors soon became jittery and the share price plummeted to about N17 by the end of the year.
A defiant JAT later tweeted in December saying that "The COP acquisition was a master stroke for us. It will take billions of dollars and decades to replace these assets. And to think we only just started… Excited about our next stage of development and the African indigenous hydrocarbon renaissance."
Of course, this was in December 2014 when no one knew how bearish the oil market would turn. But in his mind, he and Mofe probably knew the biggest battle yet, for them, was lurking.
It would be a battle for survival that will require all the skills he had acquired for nearly 2 decades as CEO of Oando, to confront. The battle on many fronts would center on the survival of Oando and his reputation as a board room maestro.
The closure of the COP transaction was to become the opening of a new vista of multiple setbacks. It would precipitate the squabble between JAT, Mofe and 2 of the most feared businessmen in Nigeria, Alhaji Mangal and Gabriele Volpi.
---
Part 3
Acquiring COP in hindsight appeared to be a massive game changer and would propel JAT and Mofe to the top of Africa's Oil. In fact, just 3 years earlier in 2011, Forbes Africa Magazine had dubbed JAT "The King of Africa's Oil." It was a reputation he would have to live up to. He who wears the crown must bear its weight they say.
The drop-in oil prices and the potential headwinds that lurked were worrisome, but the reward for owning COP clouded any worries he and his investors may have had. Stakeholders, including banks, were also reminded of the benefits of owning COP. They owned 95% of the potentially lucrative OML 131. The deal, it was reported, also included a 17% interest in Brass LNG Limited. Who could doubt the might of such as asset?
The comfort of owning COP assured the banks and other investors, even if temporarily, that everyone would be taken care of one way or the other. In fact, JAT loved to pay dividends. For 9 years, between 2005 and 2013, a total of N30 billion was paid as dividends. Everyone was happy.
Despite the declining share price, by late 2014, the company had at least, made some money for investors. In the stock market, smart money viewed price volatility as an opportunity to take huge bets. Traders would buy low and create a sense of demand, luring greedy retail investors who knew little about playing the market in the process. Shrewd investors had a name for them – "greater fools".
Just as JAT took care of his investors and banks, he also had a way of taking care of his own. Page 158 of the company's 2014 annual report listed about 21 related party transactions that involved companies –wherein Oando directors had significant interests–, that provided services to Oando. This was by no means illegal.
Anyone who mattered was well taken care of, including JAT. For example, Triton Aviation Ltd, a company reported as owned by JAT, the Group Executive Officer (GCE) as he is officially referred to, provided management services worth N409 million to Churchill C-300 Finance Limited, one of the many companies owned by Oando Plc. But the single biggest of them all went to Intels Ltd, the company owned by Volpi. Intels West Africa Ltd provided cargo handling operations worth N1.1 billion to Oando Energy Services Limited in 2014.
It seemed like everything was under control. The drop-in oil price may well just be a blip. This was perhaps what played in his mind when he made that famous tweet in December 2012. However, they didn't want to take any chances. The company had already perhaps foreseen an urgent need to raise capital. The sense of urgency was clear as oil prices were tanking and the outlook for 2015 was not so rosy. Better to raise capital now than wait for when things become messy and uncontrollable.
So, they rushed to announce a rights issue that would cost shareholders N22 per share and help the company raise about $300 million (N48 billion). The offer was so swiftly announced that they forgot that they were yet to obtain SEC approval as is required. SEC would promptly suspend the offer, a decision that proved costly down the line. As the cool harmattan winds of Christmas neared, hope was in the air that perhaps, things might still swing their way.
However, a few weeks later, and as the world ushered in a new year, oil prices dropped below $50 for the first time in 9 years. The pressure was on, not just for the oil industry but for the Nigerian Economy. With the election looming amidst threats of violence and a gloomy economy, the stock market took a drastic turn for the worse. The NSE All Share Index, used to measure stock market performance plummeted by 14.7%, the largest drop since October 2008. By the time the dust had settled, investors had lost a whopping N1.6 trillion in 1 month. This would come to be referred to as the January massacre.
Oando wasn't spared as you would expect. SEC's suspension of its rights issue had indeed proven costly. The share price of Oando Plc crashed to about N16 at the end of January, losing 27%.
This, however, was not the sort of setback to deter JAT and Mofe. The stakes were too high and there was no going back. By January, SEC had approved the rights issue and Oando would go on to raise capital at a share price of N16.5.
The share price would hold steady for the next 12 weeks rising as high as N17. But investors were already getting wary. It was the summer of 2015 and no one had seen the company's 2014 annual report. It was also yet to release its 2015 Q1 and Q2 results.
Investors would not have it any longer. The suspense was too much to handle, especially with oil prices now at a new low of $43. Oando's share price would soon drop to N12.50 with a whopping N90 billion wiped out off its market share.
By mid-October, the share price would drop below N10 for the first time in years. Despite this drop, some took cold comfort in the fact that the stock market was crashing and oil and gas stocks was taking a beating. It wasn't just an Oando problem, this was a wider stock market crisis. Some investors, in their apparent "wisdom", would go on to even buy the shares. After all, a renowned American investor whom the world regarded as the greatest ever, had once said: "be greedy, when others are fearful and fearful when others are greedy". It appears in hindsight, that he may had been quoted out of context. In Nigeria, things work differently.
Oando dropped its much-awaited result on the 23rd of October 2015. It did not 'disappoint'. The company had recorded a colossal loss of N184 billion in 2014, the largest ever by a quoted company in Nigeria. Oando had recorded many firsts in the history of corporate Nigeria but no one imagined the size and the implication of this one. It perhaps explained the reason for the delays. They say when it rains it pours.
The company had taken what accountants call an impairment on all its legacy holdings. Total write offs in its upstream assets were about N73 billion. To make matters worse, the auditors would also report a major breach. According to them, Oando had "paid dividend from unaudited reserves as at June 2014. However, as at year-end there were insufficient reserves to absorb the dividend paid". In simple terms, it paid dividends in July 2014, in advance of profits, which it thought would remain in its accounts by year end. After all, since oil prices still looked good, some 'excited' analyst may have projected a bumper profit by year end. It was like eating your cake before you had it. But by December, there was actually no cake to be eaten. The profits Oando accumulated in its reserves all these years were wiped out in one fell swoop. COP was not what it seemed.
Auditors, in their disclosure, would again question the going concern status of Oando – a concern usually expressed when a company's current liabilities exceed its current assets. They worried that it may not remain a business. But this was an Oando led by JAT and Mofe. They had not fought all these battles to let their hard-earned company go up in smoke. They soon went to work.
In December 2015, they announced that they had bought out the minority shareholders in OER, the company listed in the Toronto Stock Exchange and which owned COP. It would prove to be the move of a grand master. They held on, even as the share price slide to under N4 by the turn of the new year, with more losses in its wake.
2016 held some promise and JAT would later tell shareholders in the AGM of 2016 that "we faced each challenge with renewed vigor and recorded significant milestones…" Our three key business drivers remain: Growth, Deleverage and Profitability". The strategy in effect was to sell some of their assets and restructure their debts. The latter was more precarious. It had to be done because if the banks call in their facility, it could spell huge trouble. Banks also knew this was not the route they wanted to take, so they waited on JAT. They were all in this together and agreed to a restructuring of Oando's debts, which was announced in June 2016. Ten Nigerian banks would come together and restructure N95 billion in loans owed by Oando.
Only JAT and Mofe could pull this off. This feat, which nearly went unnoticed almost swallowed a telecoms company this year, were it not for the intervention of regulators. The deal permitted Oando to freeze payment on the loan principal for three years, allowing them to only service the interest. This was huge as it meant that at least, the company could remain solvent.
JAT had survived once again, but battles still lay ahead. In July 2016, Oando would announce a mega $210 million deal with HVI, a joint venture owned by Helios Investment Partners and Vitol, a world leader in oil marketing. The JV would own 49% in a significant part of Oando's downstream business under a new entity called OVH Energy ("OVH").
By September 2016, Nigeria's economy took a turn for the worse. The economy was deep in recession and oil prices had nosedived. The government was scrambling for revenues and searched in all places. They pulled funds from banks into a new pool called the Treasury Single Account (TSA). Politicians bandied thoughts of new taxes on the rich and an increase in tariffs. Trials of corruption cases began in the pages of newspapers. The government had its sights set on everything: they even took over the security of oil installations from the previously contracted Niger Delta Militants. And so, it was no surprise that they would go after the ports, a major cash cow. The ports were targeted and thus for the first time in many years, the monopoly of Intels, owned 70% by Volpi, was challenged.
The pressure was seemingly on and revenues were shrinking for most businesses in the country. Even Nigeria's richest man saw his position on Forbes list plummet against his fellow billionaires around the world. The rich cried.
As you would expect, business owners started looking inwards and around to see which assets they could latch on to. It was the time when owners of businesses long forgotten, rang CEOs for regular updates on the financial status of their investments.
In July 2017, a local news channel broke the news that the SEC had suspended the AGM of Oando which was to take place on September 11, 2017. Oando was livid and the news channel soon withdrew the news from its website, perhaps out of fear of litigation. But Oando would admit soon after that they were under investigation but that the AGM was yet to be suspended. As rumours swelled and more facts emerged Oando would later reveal who had written the petition that instigated the SEC investigation. Volpi and Mangal, two businessmen that JAT had reached out to during the COP transactions had petitioned SEC.
A newspaper article would subsequently allege that they accused the company of falsifying their financial statements and wanted JAT, Mofe and the board to step down. The report also claimed that Mangal claimed he owned 13.9% of Oando Plc, and not the 4% recorded in the shareholder register. Oando of course denied all the allegations of wrong doing. JAT in his defense has stated that the disagreement between himself and Volpi over the $80 million lent to him by Volpi to acquire a stake in OODPL, is currently before an arbitration panel. Debtors at least, had a right to fair hearing, one analyst would remark. Creditors only had to be patient.
Investors were not aware that apart from extending the $50 million loan to OODP to help pay for 25% of COP, Volpi had also lent JAT $80 million. You would think this all meant he perhaps owned Oando Plc. But this is not how things work in the corporate world. Oando reportedly claimed that the move by Mangal and Volpi was a ploy to takeover Oando Plc and remove him from office at a company he ostensibly founded years ago. He also claims Ansbury Plc, had a representative on Oando's board who approved the company's 2015 financial statement, which Volpi alleges were 'cooked'.
JAT and Mofe were used to many challenges, ranging from funding, listing, oil prices, being called "too young" and being laughed at. But never before had they faced a board room squabble – the type that could threaten ownership and control of their beloved creation. The AGM taking place was the true test and SEC, they believed held the aces.
SEC would later allow Oando to proceed with its AGM, stating that the petitions by the aggrieved parties did not warrant the suspension of the company's AGM. SEC further advised the petitioners to seek a court order restraining Oando from holding its AGM. They didn't stop there. The regulator also advised Ansbury Plc, Volpi's vehicle to write to Oando seeking representation on its board. SEC claims it can still reverse any decision taken at the AGM, if further information that can instigate such is brought forward.
This was by analysts' accounts a master stroke and a result of the complex shareholding structure that Oando had created years ago. It was as if they knew that one day the chicken would come home to roost, but ensured that when that happened they wouldn't be home.
JAT and Mofe's complex shareholding structure was such that Volpi's company, Ansbury had no direct shareholding in Oando Plc as allegedly claimed by the petitioner in the newspaper report.
Alleged shareholding structure
Shareholding structure as explained by Oando Plc:
All they owned were shares in OODP registered in the British Virgin Islands, which in turn owned shares in OODP registered in Nigeria, which in turn owned shares in Oando Plc. Volpi, analysts explained, will thus need to kick JAT out in the British Virgin Islands before he gets to Nigeria. Some analysts even opine, that this was perhaps why SEC could not act. No Nigerian entity was in trouble here. Retail investors and local shareholders, were not the petitioners so SEC had to wash its hands clean and refer the matter to the courts.
The courts some said, would first entertain arguments surrounding jurisdiction as both companies are not registered Nigerian entities. Some also claim a good lawyer could perhaps swing the case in Volpi's way if he argued differently. Another card which they may have played was putting pressure on Oando's investment abroad. But JAT and Mofe had delisted OER from the Toronto Stock Exchange either by providence or by being smart, it was the move of a grand master.
OER whom everyone thought was owned by Oando Plc, was always owned by OODP. The "Oando" in the "ER"…well…
Mangal also had an issue it seems. By not disclosing that he owned a further 13.9% of Oando, lawyers claim he may have contravened certain Companies and Allied Matters Act (CAMA) provisions. In Nigeria, shareholders who own more than 5% of shares in a publicly listed company had to disclose it. Oando claims he did not. To be fair, Mangal and Volpi were yet to make official statements thus arousing major suspense for all stakeholders.
And so, as the AGM loomed, the 11th management of Oando worked all weekend to ensure that it not only took place, but successfully so. The PR machine was in full gear. Reports suggest that social media influencers were mobilized to action. The media stayed coy.
Success by most counts was to get the audited accounts approved with JAT and his board securing their positions as directors of Oando Plc
They left nothing to chances. Sources suggest that they had lawyers stationed in nearly every high court, in case someone filed an injunction against the AGM. The AGM would hold amidst some protest but just as they wanted, everything went as planned. The accounts were approved and JAT and Mofe would retain their positions at Group Chief Executive and Deputy Group Chief Executive.
JAT and Mofe may not be feared businessmen or 'street' as some would opine, but one thing is clear: they have demonstrated over time that they are "Corporate Kings" and master "manipulators" of the laws that govern shareholding structures. Their notoriety may attract many critics or even fans, but corporate Nigeria is bearing witness to two guys who are not yet ready to bow out.
---
Materials for this story was obtained from annual reports, press releases, information memorandum, NSE filings, company websites and other publicly available information. This is a Nairametrics creation.
Reprint, curation, adaptation or re-posting this story without the consent or approval of Nairametrics will be viewed as plagiarism.
Corporate Story: Intriguing tale of Seven-Up's ugly fight for market share in Nigeria
For many years, competition in the Nigerian soft drink market was mainly between Coca-Cola and Seven-Up but in 2014, Rite Food came and disrupted the space.
It was early morning on Wednesday, November 13th 2019, and Ziad Maalouf was not asleep. He could not sleep, not with his mind burdened by what had become a serious problem facing Seven-Up Bottling Company, which he oversees. It was part of his job as the Managing Director to figure out a solution to this challenge. And that was exactly what he was doing as he sat in his study that early morning, typing furiously on his computer.
By 4:37 am that morning, Maalouf had sent out an internal memo and copied 25 top executives of the soft drink manufacturing company. In the memo, he made it clear that he was ready to declare war against the company's competitors. He would not rest until the war was over and Seven-Up had emerged victorious, he declared.
But the internal memo leaked
Interestingly, when Maalouf sent out that internal memo, little did he know that a copy of it would leak on the internet and that it would be read by millions of people around the country. He probably trusted that every one of those he sent the memo to would take his concerns seriously and work assiduously towards solving the problem that had been identified. But that was not quite the case.
The threatening tone of the memo was probably the main reason why it leaked. Maalouf had been too passionate, talking about declaring war against his competitors and squashing them once and for all. As a business executive whose market share was being threatened by the activities of competitors, the Lebanese expatriate felt his passion was justified. Little wonder, he went nearly as far as of calling out some of his colleagues for not being passionate enough. So, possibilities abound that one of those colleagues had secretly leaked the memo just to spite the boss.
[READ MORE: Analysis: Nigerian Breweries, the glory days are gone)
A sensational story
As expected, the press had a field day with this development and you can't even blame them. The content of the memo made for the kind of sensational stories that every tabloid journalist thrives on. Consequently, many blogs and a couple of the mainstream media carried the story. But despite media coverage and the social media backlash that heralded the leaked memo, Seven-Up Bottling Co. never issued a rebuttal.
In the meantime, the competition continued…
How Rite Foods came to drag market share with Seven-Up and Coca-Cola
For many years, competition in the Nigerian soft drink market was mainly between Coca-Cola Hellenic Bottling Company and Seven-Up Bottling Co. The former produces and distributes Coca-Cola products in Nigeria, while the latter is licensed to produce and distribute Pepsi and other soft drink brands. But in 2014, Rite Food Nigeria Limited came and disrupted the space.
The story about how Rite Foods ventured into the Nigerian soft drinks market in 2014 is just as fascinating as the story of how it emerged on the Nigerian FMCG space in 2008. Its parent company, Ess-Ay Holdings Limited, had nothing to do with food production until the late 2000s. The company's founder (Sulaiman Adebola Adegunwa) had until this time achieved his initial fame and fortune in the photography industry.
The digital revolution in the photography industry had prompted Adegunwa's decision to diversify. But instead of just choosing a business model related to what he had already been doing for years, he chose to bet on the food industry. Needless to say that his gamble worked. His line of sausage roll became an option for consumers who had only known Gala sausage roll, manufactured by UAC Foods. Thanks to Rite Foods' ability to endear the sausage roll to millions of Nigerians over a rather short period of time, the product soon became a market mover, thereby positioning the company as a major player in the market space.
Meanwhile, being the astute businessman that he is, Adegunwa kept on strategizing with his team on how to further consolidate on Rite Foods' new-found success. Soon, they decided on a product that capitalised on the fact that Nigerians love to combine their sausage rolls with soft drinks.
By the way, this delicious combination of sausage roll and soft drinks has been happening for many years. Hardly does a Nigerian buy "Gala" without getting a chilled drink to "wash it down." So, with this being the case, Adegunwa and his team realised that it could also venture into soft drink manufacturing. After all, if they were able to venture into sausage roll making and succeed, they could indeed make it in the soft drinks industry.
And that is exactly what Rite Foods did. It built a larger factory in Ogun State, assembled the needed skilled labour (many of whom were poached from its current competitors), and then began production. Before long, the company's Bigi soft drink brands were able to find a permanent place in the hearts of millions of Nigerians. This has been much to the displeasure of people like Ziad Maalouf.
[READ ALSO: Despite intensive advertising, International Breweries reported lower revenue and a loss)
Rite Food's strategy
It's important to note that breaking into the soft drink market wasn't as easy for Rite Foods as it may have seemed. Recall that the market was already dominated by Coca-Cola and Seven-Up. Moreover, Nigerians were, at this point, already used to drinking either Pepsi or Coca-Cola, Mirinda or Fanta, as well as choosing between Sprite or 7-Up.
As such, Rite Foods knew it needed to be very strategic in its efforts to get Nigerians to start drinking another set of cola drinks which, in all honesty, are more or less imitations of what were already available in the market. If it had failed to strategize and implement properly, the company would have failed woefully. But then again, you can trust the Adegunwa effect, because the rest is history.
So, what was Rite Foods' strategy you ask? Well, the company had to offer Nigerians one thing they can't reject – a good deal. The deal came as two things wrapped in one, which are more quantity at really affordable cost prices.
The more-size-and-less-price approach worked 
Rite Foods' wide-ranging soft drink brands quickly garnered acceptance among Nigerians. Everything from Bigi Cola, Bigi Apple, Bigi Tropical, Bigi Orange, to Bigi Bitter Lemon are sold for N100. Rite Foods has also successfully positioned itself as the one-stop brand for all carbonated drink flavours, all within a space of six years. Little wonder Seven-Up Bottling Co. is very disgruntled.
So, why is Seven-Up the only one complaining?
So far, Coca-Cola Hellenic Bottling Company has been very mature with the way it had been handling the competition created by Rite Foods' Bigi soft drink brands. Coca-Cola was one of the first to reduce the prices of its products in order to align with the realities on ground. Of course, the company may not have liked the unnecessary competition. But it was losing customers and needed to do something to address that. What it did was to reduce prices and introduce some new product lines in order to have a better competitive advantage. The company also intensified its marketing and distribution strategies instead of going about complaining.
Seven-Up Bottling Company also had no choice but to reduce the prices of its products. This must have understandably been a very difficult decision to make. The company was already struggling to survive the stiff competition posed by Coca-Cola Hellenic, which it still faces. But, it had chosen to declare  "war" on just Rites Food for daring to offer more affordable drinks to Nigerians. Quite interesting!
Let's get back to Maalouf's leaked memo for a moment…
"Let me start by explaining the competitive playground once again. This season is not like any other, so the mindset of growing vs last year, achieving budget, business as usual cost management, WILL NOT WORK!!! The outcome of this season must write the future and destiny of the 3 major competitors, along with the future of B-Brand industry (Bigger pack and lower price concept) disruptions in Nigeria. 
"One company will flourish. One company will diminish. One company will finish. B-Brand disruptive business model will either become a temptation for anyone who has a bit of money to start own brand in Nigeria, or it will be a curse that ensures no one takes such a decision again!!!"
Quoted above is an excerpt from the memo. As you can see, Maalouf's strategy entails destroying Rite Foods and the success it has recorded in recent times. He also made it clear that there's a need for Seven-Up Bottling Company to send a strong message to anyone who might be thinking of following in the footsteps of Rite Foods. Has he succeeded in accomplishing these?
Let's be clear – Maalouf's leaked memo never specified how Seven-Up Bottling Company intended to go about "diminishing" Rite Foods' growing prominence. However, there have been reports that Rite Foods accused the company of threatening it's security and existence. As a matter of fact, lawyers representing Rite Foods Limited recently filed a petition against Seven-Up Bottling Company and its MD, Ziad Maalouf. That goes to show that this has been treated as a pretty serious matter.
[READ FURTHER: LaCasera had an awkward Valentine's Day moment with Gala, causing customers to react)
Nigerian Senate has attempted to broker peace
Last week, representatives of the "warring"  companies flew to Abuja upon invitation by the Senate Committee on Ethics, Privileges, and Public Relations. The lawmakers summoned them to the closed-door meeting for them to dialogue and possibly reach a peaceful resolution.
At the end of the closed-door meeting, the Chairman of the Senate Committee, Senator Patrick Akinyelure persuaded them to resolve their differences and compete as friends, for the good of the Nigerian economy. The committee also taxed both companies to go and deliberate on the proposed peaceful resolution measure. They are expected to report back to the Senate in two weeks' time with their decisions.
A bitter family feud has continued to hamper this company's growth
Sometime in early 2012, a wealthy, sophisticated, and beautiful middle-aged Nigerian businesswoman walked into a Lagos courtroom to testify before a judge.
Sometime in early 2012, a wealthy, sophisticated, and beautiful middle-aged Nigerian businesswoman walked into a Lagos courtroom to testify before a judge. She had just filed a lawsuit before the court in a desperate bid to salvage her late husband's investments in the Tourist Company of Nigeria Plc (TCN). She was also understandably trying to secure her financial future and that of her children. Her husband had just died, and she suddenly found herself thrust in the position of the sole breadwinner of the family.
The woman is Mrs Maiden Ibru, the widow of renowned businessman and politician, Alex Ibru. During her testimony on that fateful day, she made some pretty shocking revelations, albeit with some dramatics.  She told everyone gathered in the courtroom that just as she was walking in, she supposedly saw the apparition of her late husband telling her to fight. So, fight she did, by spilling all the secrets about the company.
Apparently, all was not well with the Tourist Company of Nigeria Plc, a hospitality company that owns one of Nigeria's oldest luxury hotels – the Federal Palace Hotel. Perhaps no one would have known about TCN's woes if Mrs Ibru hadn't instituted her lawsuit and subsequently given her bombshell testimony. However, the sad thing is the fact that though it's been seven years since Maiden Ibru's court appearance, all is not still well with the company.
Catch up on the intrigues of the family feud, the allegations of financial mismanagement, the legal battles, as well as how all these have impacted on the company's performance.
[READ MORE: This CEO is fighting to work for a company that doesn't want him]
A history dating back to independence
Before Nigeria's independence from Britain on October 1st, 1960, there were many foreign-owned companies in the country. Of the many, AG Leventis Group, was one of the biggest in the country at that time. The group had several subsidiaries operating in different sectors of the Nigerian economy and the wider West African region. One of these subsidiaries, Victoria Beach Hotel Limited, established and operated The Palace Hotel.
The hotel, with its 150 rooms, marked Nigeria's introduction to luxury hoteling. Indeed, the investors that established it aimed to set the bar high for the Nigerian hospitality industry, and to a large extent, it can be said that this mission was accomplished. The Palace Hotel was a source of national pride and even served as the venue for Nigeria's Independence Day celebration.
Government takeover of the hotel
In what can only be described as Nigeria's earliest attempt to nationalise foreign-owned companies, the Tourist Company of Nigeria Limited was incorporated on April 10th, 1964 for the purpose of acquiring the Palace Hotel. At the time, TCN was wholly owned by the Federal Government of Nigeria. The acquisition process was successful, and the hotel was renamed The Federal Palace Hotel. Between 1964 and the 1970s, the Government operated and even expanded the company; with the construction of the Towers Hotel and Casino which has some 224 rooms.
How the Ibrus came into the picture
By 1992, exactly 28 years after Nigeria acquired the Federal Palace Hotel, Alex Ibru and his brothers (Goodie and Michael Ibru) sought to take ownership of TCN. The brothers successfully used their company, Ikeja Hotels Plc, to acquire TCN from the Federal Government, and by April 20th, 1994, the company was listed on the Nigerian Stock Exchange.
It should be noted that the Ibru family is one of Nigeria's foremost business elite who tactically positioned themselves as the custodians of Nigeria's economy following independence from Britain. The family has business interests in different sectors of the economy, including media. Maiden Ibru currently oversees one of Nigeria's biggest dailies, The Guardian, which was established by her late husband in 1983.
TCN in need of help
As the years passed by, the glorious days of The Federal Palace Hotel also gradually passed away. The Nigerian hospitality industry was becoming more competitive, thanks to the emergence of other big players such as Eko Hotels and Suites. These new entrants were offering more luxury for more exclusive tastes; consequently, TCN struggled to compete.
To compete effectively, the company needed to upgrade its facilities and services. And to help actualise this, South Africa's Sun International Limited came on board and took up a major stake in the company in 2010. The South African luxury hotel group also supposedly invested heavily towards the refurbishment and restructuring of TCN's properties.
Accusation of fraud and a well-publicised lawsuit
Between 2003 and 2009, the Tourist Company of Nigeria was struggling to keep afloat financially. Going by Maiden Ibru's lawsuit, not only was the company broke, it was insolvent and incapable of carrying on as a going concern. The woman even alleged that the company was heavily indebted to the tune of N2 billion. She specifically accused TCN of owing Oma Investments Limited, a holding company through which her late husband owned indirect shares in the hospitality business. The words uttered by her during the highly-publicised litigation captured the extent of the financial troubles TCN was immersed in.
"Omamo Investments, between 2003 and 2009, lent to the Tourist Company $7.1m, N610m, N381m and N19m, which the company has been unable to repay.
 "The respondent has failed beyond resuscitation, has insufficient assets to meet its liabilities, does not have the capacity to meet the conditions for which it was incorporated, and has suffered a total erosion of its capital base. The respondent is both cash-flow and balance-sheet insolvent, and has not been carrying on effectively, the business of hoteling and catering."
She went further to accuse her late husband's brothers of betraying her husband. According to Mrs Ibru, her late husband was particularly disappointed in Goodie Ibru who, at this point, was the Chairman of the Tourist Company of Nigeria. This is because Goodie and his fellow accomplices allegedly, "altered some of the company's documents, diverted money and committed all sort of atrocities without the knowledge of my husband. I am a widow and I have children to take care of."
Investors' confidence in jeopardy
In August 2016, news reports filtered in about Sun International Limited's decision to leave Nigeria. As the company acknowledged, the contentious and protracted dispute between the company's major shareholders (which consisted mostly of the Ibru's), "frustrated all attempts to develop and improve" the company.
Earlier in January that year, Nigeria's Economic and Financial Crimes Commission (EFCC), had opened investigations into Sun International Limited's investment in TCN. This situation supposedly affected the company's fortunes, as it reported a 20% fall in diluted adjusted headline earnings per share (AHEPS) to 628 cents for the year to June.
Eventually, Sun International Limited closed shop and left the country, though checks by Nairametrics confirmed that it still owns a major stakeholding in TCN as at H1 2O19; maintaining its initial 49.3% shareholding.
A business at risk
To a large extent, Maiden Ibru emerged victorious in the fight for the Tourist Company of Nigeria Plc. Although the company was never liquidated as she had prayed the court, Goodie Ibru stepped down as the company's Chairman. She also facilitated the placement of Goodie Ibru's ouster as the Chairman of Ikeja Hotels Plc, even as Oma Investments Limited acquired majority stake in Ikeja Hotel. This development affords the woman a considerable control over TCN, seeing as Ikeja Hotels is equally a stakeholder in TCN.
[READ ALSO: Common Ways Of Defending A Takeover Of Your Company]
However, TCN is struggling
In H1 2019, the Tourist Company of Nigeria Plc recorded a loss after tax of N931.3 million, after earning total revenue of N1.6 billion. Earlier in full-year 2018, the company ran at a loss after tax of N1.3 billion, after previously recording a loss of N3.2 billion in 2017. The company is also currently facing possible delisting from the Nigerian Stock Exchange due to corporate governance lapses bordering on free float deficiency.
Cement Wars: The battle for Cement dominance between Ibeto vs Dangote
A story of the battle for Cement dominance in Africa's largest economy, Nigeria.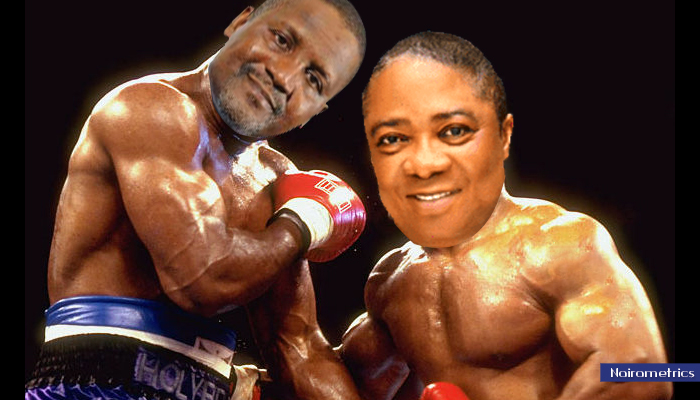 A story of the battle for Cement dominance in Africa's largest economy, Nigeria. How one man surmounted rivals, both big and small, to become the undisputed King of African Cement and another battled with the guardians of the corridors of power.
---
On a cold afternoon in November 2005, Federal Government operatives, acting on orders from above, swooped down on a busy factory in the oil rich city of Port Harcourt. They were under instructions to seal off a warehouse whose operations had contravened a government policy – a policy that would later prove decisive in a brutal race for market share in an industry worth over N1 trillion.
At first, the closure appeared to be due to a mix-up between an agency of the Government and the owners of the warehouse. It was expected to be resolved in a matter of days by the billionaire Chairman of the company. Emissaries were dispatched to help resolve whatever misunderstanding may have led to the seemingly excessive act by the government.
As days turned into weeks and weeks into months, it dawned on the owners of the multi-billion-naira conglomerate, which was based in the South-Eastern part of Nigeria, that they were dealing with powers that stretched far beyond the red sands of the South East. Something had to be done to resolve this issue. At stake was not only the reputation of the company, but billions of naira in inventory that could erode all the wealth that had been built over the years.
---
Flashback – School boy
It was January 22, 1966 in the bustling suburb of Nnewi in Anambra state, South-Eastern Nigeria. Nigeria had just witnessed a deadly coup one week earlier, and the mood in the country was still tense. But for a certain household, a major decision had to be made. Cyril, the eldest son of the home, was having a chat with his father that would decide the fate of one of his siblings.
Cyril and his younger brother, Louis, were getting ready to go back to school but had to deliver a message to their father from their uncle. As the discussion with their dad ensued, their kid brother, Cletus, packed his bags in preparation to join his elder brothers in school for the first time. At just 13 years of age, he had his eyes set on acquiring a secondary school education.
He had just gotten admission into Crusader Secondary School, Isingwu Amachala in Umuahia. Seeing his older brothers in their school uniforms and school bags always got him excited and he couldn't believe that the day he had been waiting for was finally here. As his elder brother left, his father called him in to break the good news, or so he thought. His dad, a sturdy
Nnewi man, like most at the time, had a different approach to fatherhood.
Back then and perhaps till today, much was expected from sons, just as was the case for their fathers. Responsibility began at an early age and it started by understanding the language of trade – making money. One of the responsibilities of a father was to ensure that his child had a sound education, not just in academics but in learning how to trade. Cyril and Louis had already toed the path of academic education and that was sufficient for the family. Someone had to toe the path of apprenticeship.
And so, his father would tell the young Cletus that his destiny was not to start in the four walls of an educational institution, but in the four walls of his uncle's workshop. His uncle was a mechanic named Sir Lawrence Amazu. Young Cletus protested, cried and even went on hunger strike, as he could not believe what his father had done to him. Unfortunately, his tears were futile. He soon found himself on his way to Onitsha to begin life as a motor spare parts trader.
Undeterred and hopeful, he arrived at his uncle's workshop in his school uniform, earning himself the nickname "school boy". His fellow apprentices laughed at the sight of him; it was unthinkable to them that a young man would even consider choosing the lazy path of academics over the lustrous and respected route of the spare parts trade. Thus, began a new chapter in the life of Cletus Madubugwu "Omekannaya" Ibeto.
---
War story
For Cletus Ibeto, the journey to success can be seen more as a case of divine providence, than a case of pure hard work. In one of his many close shaves with death, when the young Cletus was drafted to the Civil War as a batsman to a Biafran Army captain, he was sent to buy food by his superior. Upon returning, Cletus found that his fellow soldiers, including the Captain, had been killed in an ambush by enemies.
A few weeks after that encounter, he was again drafted to the battlefront to fight against the merciless and powerful Nigerian soldiers, alongside other brave Biafran soldiers. The sound of rapid gunfire and pounding mortar were not loud enough to drown the death cries of dying infantry men.
As Cletus, the soldier lay on the ground with a bullet lodged in his lungs, the choice between life and death became no longer his to decide. He would survive after spending several months in the hospital, with the mark of his bravery firmly lodged in his lungs. The fortuitous streak that marked his existence continued to be his weapon as he rolled into the next chapter of his life, post-Civil War.
---
Fortitude
It was 1979 and the newly democratically-elected President of Nigeria, Alhaji Shehu Shagari, had just come into power on the back of an anti-corruption crusade. His government was liberal, so some of the hardline policies of the departed military government of Olusegun Obasanjo were abolished. One of the first decisions taken by the Shagari Government was to lift the restriction on imports and exports.
General Obasanjo introduced import licenses as a means of reducing reliance on foreign goods. The eradication of import licenses would be the next major streak of fortuity for Cletus. Not long after the Shagari administration relaxed the restriction on import licenses, it made a drastic U-turn. Oil prices were falling and government revenues had taken a huge dip. In an apparent haste to stem the tide and shore up revenues, the Shagari Government introduced import licenses again.
The decision sent out a wave of confusion and uncertainty, causing importers to take a step back as they pondered what next to do. As most of them waited on the sidelines to comprehend the flip-flop, Cletus took advantage and pumped in N3 million to import spare parts into the country. After the Civil War, he had doubled down on his knowledge of the spare parts trade. His uncle and former mentor, Sir Lawrence Amazu, pivoted into trading spare parts.
Back then, Sir Amazu saw the opportunity to carve a niche for himself in a nascent economy that had just birthed its first set of homegrown middle-class workers. Many of them owned cars that needed servicing, repairs, and replacement of parts. From fixing their cars, he had a light bulb moment – he discovered that there was more value in selling the spare parts of the cars than in servicing or repairing them. With this decision, Sir Amazu became a pioneer in a trade that has since become the bread and butter of hundreds of thousands of young unschooled boys from Nnewi, including the young Cletus.
The decision to import spare parts was, as Cletus had become accustomed to, a timely and fortuitous decision. Soon after his goods arrived, the government of Shagari tightened the noose on import licenses, making it nearly impossible for anyone to get any. Historians believe that this was one of the foundations of the massive corruption in the country at the time.
The decision could not have been more delightful for Cletus. He realized that he was suddenly the only one who had stock of spare parts merchandise filled in his warehouse. Cletus quickly jacked up prices by 500%, yet it did not deter the multitude of resellers looking to also profit from the artificial scarcity created by the government of the day.
In a report, Cletus relived gleefully how pivotal that moment was for him. "We were packing money in cartons," he remarked. Within two days of the arrival of his containers, he had made about "4 million pounds". A combination of fortuity, government magic and timing had made him an instant millionaire, opening the floodgates for what would become a mega empire at the heart of South-Eastern Nigeria.
---
Enter the Challenger
About 800 kilometers away from the burgeoning empire of Cletus Ibeto was a 22-year-old man by the name of Aliko Dangote. Aliko had put to work the N500,000 he received from his uncle as startup capital and was settling into business in his newly adopted trading city of Lagos, South West Nigeria. Little did Dangote and Ibeto know that their paths would cross in a riveting tale of rivalry, reminiscent of that fateful day on the battlegrounds of the Biafra civil war.
In 1997, the already powerful billionaire and president of the sprawling Dangote empire, Alhaji Aliko Dangote, was thinking about pivoting his strategy. In the past 20 years since he moved to Lagos, he had built a reputation as a fierce competitor and a near monopolist in most of the business areas he played in. The young Aliko's path to riches started with the importation of sugar and rice from Brazil and Thailand respectively. As a young man in the early eighties, Aliko understood the power of monopoly and crony capitalism.
He quickly secured exclusive importation licenses for sugar, rice, and cement, beating out every competition that stood in his way to market dominance. In one unconfirmed story, a rival importer attempted to cut Aliko's dominance in the sugar market by importing tons of sugar into the country. On getting wind of this imminent threat, a call was made to ranking customs officials, about possible contraband goods making their way into the country. The container of sugar remained stuck at the ports for weeks as demurrage accumulated to the dismay of the bewildered contender.
As he racked up losses, he received a lifeline from none other than Alhaji, offering to buy his product at less than half the price. Such was the palpable fear competitors had of Alhaji, that stories of him stifling rivals out of business became folklore among traders, critics, and admirers alike. Despite the criticism of the young Alhaji, rivals and critics could not but admire his astute craftsmanship and ability to thrive where others had failed. He succeeded where many had failed and ran an empire that dominated the breakfast tables of nearly everyone living in the country.
In one of his trips to Brazil, Aliko was smacked by a sudden reality. Why continue importing products into Nigeria when he could cut out the middlemen and produce same locally in Nigeria? In fact, why not import and manufacture at the same time? The thought of this was exciting and he wondered why he had not done this all along. To enjoy total dominance, he had to own the entire value chain, from production to distribution. This would give him ample powers to control the pricing and dictate supply requirements. It was to be his greatest decision ever.
In the year 2000, Dangote Sugar Refinery commenced business as a subsidiary and sugar division of Dangote Industries Limited. A year later, they commissioned the 600,000 mt-capacity sugar refining facility in Apapa, Lagos. Raw material input from the refinery came from the company's 200,000-hectare sugar plantation, thereby solidifying his business model of owning the entire value chain.
To support local industries, the newly elected Obasanjo Government, on the advice of his economic team and industrialists like Dangote, introduced protectionist measures that stifled importation. The government introduced high tariffs and gave tax breaks to mega traders investing in local manufacturing. The government did not stop there. Convinced that local manufacturers required a period of tutelage before they could become fully independent producers and meet the demands of consumers, they allowed manufacturers to import the same products that they manufactured. The policy methodically termed backward integration, would become the playbook for Dangote's next business juggernaut.
Successive Nigerian governments have tried several policy measures over the years in the bid to diversify the economy and enthrone self-sufficiency in the country. In the military era, which lasted between 1983 and 1998, billionaires like Cletus Ibeto and Aliko Dangote enjoyed massive government tax cuts and import waivers that guaranteed monopolies in their respective industries.
But under President Obasanjo's regime, local business monopolies enjoyed some of the largest import duty waivers ever granted by a government. According to one report, President Obasanjo granted import waivers to about 1,843 beneficiaries in 2007 that cost the government over N165 billion in revenue losses. Critics of the government cited the need to secure re-election contributions from powerful donors from the private sector as motivation for the waivers.
Some of the beneficiaries included powerful private businesses that controlled swathes of the economy. It included the likes of the Redeemed Christian Church of God, Mandarin Hotels, Le Meridien, Federal Palace Hotels, members of the diplomatic corps, companies fronting for top government functionaries, Stallion Group (who used it to import rice), and of course the Dangote Group which, report claimed, got as low as 5% as concession for importing sugar.
In a report in 2011, the Senate had declared that Nigeria lost about "N1.3 trillion to waivers granted on the importation of rice and other agricultural commodities between 2011 and 2014."
As is typical with successive governments, policy pronouncements are reversed immediately power changes hands. But for some astute businessmen, 8 years is just about enough to set the stage to own one of the most sought-after assets of the Federal Republic of Nigeria.
---
Dangote Cement Empire
It was January 1, 1992, the advent of the new republic in a soon to be the democratic republic of Nigeria. The Military President, Ibrahim Babangida, had just concluded the first phase of an election in fulfillment of his plan to hand over power from military to civilian governance. On that day, democratically elected governors were sworn in for an initial period of 4 years.
One of the men sworn in as Executive Governor was Abubakar Audu of Kogi State, a state that had just been created a year earlier. The Prince, as he was often referred to, was renowned for his flamboyant dress sense, charisma, and government-initiated private enterprise. As Governor, one of the first businesses the Prince initiated was the creation of Obajana Cement Plc in 1992.
The Prince believed that the cement plant would launch the newly created state into economic prosperity, creating jobs and increasing alternatively generated revenue. The state did not have the technology or technical know-how to achieve this objective, but with the huge deposit of limestone located in the state, all he needed was to find the right foreign technical partners who would help explore the natural resources which God had endowed the state with. It was a time-tested template and surely it would work, once the state showed enough commitment under his leadership.
Unfortunately, the plan was truncated a year later, as the Military Junta led by Ibrahim Babangida annulled the 1993 Presidential election, sending the country into a political tailspin that would usher in a period of political instability, and eventually lead to a power grab by one of the most ruthless dictators ever to rule Nigeria.
Despite the initial setback, Prince Audu's two-year stint as Governor had left an indelible mark in the minds of the people of Kogi State and they rewarded this by re-electing him 7 years later in 1999, under a new democratic dispensation led by President Olusegun Obasanjo. In June 2000, one year after being sworn in again, he led a delegation to Israel, France and Germany to source technical experts that would work on the project he had conceived in his first term.
Prince Audu and his team believed that cement deposits found in Obajana could last about 50 years and had the potential to produce over 5,000 metric tons of cement per day if it became operational. They had estimated the cost of the project at about $268 million which would be funded via an equity contribution of both the state government and private sector. Plans to raise debt was also considered as a prerequisite for achieving this objective.
Working with Kogi State Government was Exim Bank in the US and Nov Turkey Cement in Turkey. In fact, following the visit of President Clinton to Nigeria, reports at the time suggested that the United States Government had "released the sum of 750 million dollars to a firm known as Collarado in the US for feasibility studies and exploration of cement deposits at the Obajana Cement Company in Kogi State."
Elected on the promise to revive the ailing Nigerian manufacturing sector, President Obasanjo had banned the importation of cement but lifted this ban for Obajana to allow it import "BAC Cement to test the market" despite the hesitation of former Finance Minister, Alhaji Adamu Ciroma.
This concession would serve as a template for others looking to delve into the business of cement manufacturing in the country. Two years down the line, politics and mismanagement would slow down the actualization of this dream. By 2003, Prince Audu lost a re-election bid to Alhaji Ibrahim Idris.
As expected, the newly elected governor accused the Prince of massive corruption, paving the way for a trial that would last years. The newly elected government claimed that some of Prince Audu's policies had cost the state billions in debt.
In one accusation, they claimed that on takeover of office in May 1999, the Abubakar Audu government inherited a foreign debt of $6.34 million. This debt today stands at $341 million, or about N43 billion and a deduction of N50 million is being made from source.
These accusations and counter-accusations stalled most of Audu's economic initiatives in the state, including the Obajana Cement Company. By the time he left office, the project remained dead, leaving the state with a project that it had no will to pursue. Then came a white knight.
---
Dangote's Quest for Cement Dominance
After successfully launching his 600,000 mt-capacity sugar refining facility in Apapa, Aliko Dangote set his sights on something even larger. To achieve the massive economic dominance he wanted, it was important that he identified another commodity that was in heavy demand in Nigeria but with little to no local refining or manufacturing capacity. In continuing with his business model of controlling market share and dictating prices, Aliko Dangote and his team of advisers wanted a product that would, in a sense, dominate every household in the country.
Sugar, rice, and flour were all staple foods and already garnering his rising group a significant market share. However, these products faced massive competition and the barrier to entry was somewhat low when compared to the options at his disposal. He wanted something that could scale, was hard to compete against, and fit the government's serial rhetoric of self-sufficiency. That option was cement!
Cement business, just like sugar, salt, and flour, was not new to Aliko Dangote and it was something he had been trading in since the early eighties. Back then, the company imported bulk cement into its port terminals in Apapa and Port-Harcourt and then bagged to sell in retail in Nigeria.
It had made an incredible amount of money doing this business throughout the military era and as expected, secured a huge chunk of the market share in addition to several layers of alleged import waivers.
But as the nineties drew to a close, the Dangote Empire decided that it was time to pivot into manufacturing; with the successful launch of Dangote Sugar Refinery, cement was the next big move for the conglomerate and there was no better time than in an era of national optimism under the leadership of pro-nationalist President Olusegun Obasanjo.
Unlike Dangote Sugar, the model for pivoting into cement manufacturing had to be different for Dangote Cement. It required a different form of investment and a legendary battle that would take on an ethnic tone and eventually fought on the pages of newspapers, in communities and villages, and far into the corridors of power. It would eventually be a winner-takes-all battle.
In the year 2000, the newly elected government decided in earnest to continue with the privatization programme laid out by former Military President, Ibrahim Babangida. The privatization programme, which started in several phases, commenced with the sale of government shares in some publicly listed companies and other privately registered entities.
The companies earmarked for sale included National Oil and Chemical Marketing Company Plc (NOLCHEM), African Petroleum Plc (AP) and Unipetrol Nigeria Plc, West African Portland Cement Company Plc (WAPCO), Benue Cement Company Plc (BCC), Ashaka Cement Company Plc (AshakaCem) and Cement Company of Northern Nigeria (CCNN).
It also included 3 banks, namely, FSB International Bank Plc, NAL Merchant Bank Plc and International Merchant Bank Plc. Two of the Cement companies listed for sale, WAPCO and BCC, interested the Dangote Group considerably. At the time, Nigeria had eight cement plants owned by seven cement producing companies. WAPCO, with factories in Ewekoro and Sagamu was, at the time, the largest cement company in the country.
Nigeria was said to also have an estimated total installed capacity of 5 million metric tonnes per annum for the 8 plants, against a demand of about 6 million metric tonnes per annum. However, with challenges from poor power supply, shortages of alternatives such as fuel and diesel and high-interest rates, local production was just 2.5 million metric tonnes per annum.
BCC, Blue Circle Industries, after acquiring government's stake, owned about 51% of WAPCO, while the O'dua Group was listed as the other significant shareholder of the company. Before the acquisition, BCI owned about 39% of WAPCO.
At the end of the privatization, the Federal Government had sold its 16.5% stake to Nigerians in the capital market, resulting in an ownership of 26.82% for the Odu'a Group, 22% to diverse investors and 51% to Blue Circle.
Another cement company slated for sale was Nigercem, with 40% ownership by the governments of Abia, Anambra, Ebonyi, Enugu and Imo states, and another 11% by the Federal Government. As the eastern states dithered on selling their 40% stake, the FG sold off its stake on the floor of the stock market, leaving the state governors reeling.
With Nigercem and WAPCO gone, Dangote set his sights on the only available cement company yet to be privatized – BCC. The decision to acquire BCC was strategic for Aliko Dangote. The Benue Cement Company was one of 7 indigenous cement companies operating in Nigeria.
The company is located in the Mbayion District of Gboko in Benue State, where an abundance of limestone deposits can be found. In its early days, the company had a production capacity of 900,000MT and sold the popular Lion Brand Portland cement. The strategic location of the plant was such that, the Lion Brand Cement could be sold within the middle belt, Northern and Eastern states of the country.
For Dangote, this was critical to his quest to ratchet up market share and secure distribution channels. But acquiring BCC wasn't going to be easy. It came at a huge cost that turned out to be not just financial but also brought him enemies in a part of the country, who held back their acquiescence with disdain.
It was April 19, 2000, and the National Council on Privatisation (NCP) opened bid for the prospective core investors to show interest in the acquisition of the FG's stake in Benue Cement Company Plc. Top bidders included Dangote Industries Limited, Blue Circle Industries and Swiss-based Cementia.
Ahead on the list of potential winners of the bid was Cementia, which not only held 4% stake in BCC, but was responsible for the design and construction of the factory. It also managed the plant on behalf of its shareholders. Blue Circle already owned 51% stake in WAPCO and also looked like a formidable suitor for Benue Cement's ownership.
The third bidder, Dangote Group's claim was that it owned a 750k metric tonne per annum bagging terminal in Lagos. Without any considerable experience when compared to the other bidders, it seemed that Dangote had no chance of winning. To win this bid, the 43-year-old Aliko Dangote would have to fight his greatest battle yet and gore an ox or two along the way.
---
The battle for BCC
As the bid opening for the sale of BCC drew closer, the trio of Dangote, Blue Circle, and Cementia sharpened their strategies. For Blue Circle, its experience in running a cement plant was a huge advantage and no one could question its credibility. For Cementia, the 4% stake it had in BCC and its status as operator and builder of the plant put it in a position of strength that the others did not have.
For Aliko Dangote and his group, exploiting the weakness that was inherent in his competitors was going to be his apparent strength. A weakness neither of them knew they had and a strength so potent, it would come to be synonymous with Aliko Dangote for many years to come.
Long before the bid, the contenders took their battle to the media. In a government-sponsored privatization, failure to have a winning media strategy is as bad as not having the money to pay. The stage was first set when then President Olusegun Obasanjo reiterated that, "we will ensure that in every instance, the ownership will not be concentrated in the hands of a few private owners, such that there will be an impression of transferring public companies into private monopolies."
This statement, as innocuous as it may have seemed at the time, packed a lot of punches. No sooner had it been uttered than we saw the first salvo fired against none other than Blue Circle. In a magazine article about the transaction, Blue Circle was accused of trying to corner the entire cement market, having already owned 80% of the market, in view of its shareholding in Ashaka Cement and WAPCO.
In another article, an anonymous source claimed that Blue Circle was "buying the good cement companies to thereby trap Nigeria so that they can reap monopoly profits." Another article quoted a PDP stalwart, Alhaji Bala Ka'oje, who chimed in by stating that he thought "it is better for the government to stop the exercise until the Decree is reviewed to ensure a free and fair privatization exercise because the decree as it is now is not explicit."
The decree he was referring to was the indigenization decree that was promulgated under the leadership of military leader, Olusegun Obasanjo who incidentally was now the democratically elected president. To make matters worse for Blue Circle, rumours started spreading that it would soon be acquired by Lafarge and that it was all a ploy by the French company to corner Nigeria's cement market.
Only one person stood to benefit from all this – Aliko Dangote. With Vice President Atiku Abubakar and then head of the BPE, Mallam El Rufai on his side, the odds were stacked in favour of Aliko Dangote. But it wasn't going to be easy. As the media battle ensued, Blue Circle also stepped up its campaign to control the narrative.
Doubts about Dangote Group's experience as a cement producer started to gather storm in the most unlikely places. A cross section of people from the Mbayion community commenced writing petitions, calling him an economic saboteur. In the petition, they claimed that "the bid by Dangote had ulterior motives and has the effect of finally nailing the coffin of BCC so that Benue State would perpetually lag behind in economic development and therefore conform with their political agenda, which is economic domination."
A month later, reports emerged that Lafarge had acquired Blue Circle UK and merged with Cementia, thus effectively controlling the African cement market. The media war that started a month earlier, raged on as opinions became divided on whether to sell the company to a multinational or to a Nigerian owned company, whipping up sentiments of nationalism.
Results of the bid indicated that Dangote Group offered N5.30, while Lafarge offered N5.35 per share. Yet, sentiments and political pressure had swayed the bid in the favour of Dangote Group. Blue Circle reportedly pulled out, while Cementia Lafarge "fell out technically" and did not bother to bid again. To the consternation of a lot of people, the Dangote Group eventually paid N918 million to acquire BCC in the summer of 2000. While he won the battle, the outrage that would ensue cast a cloud over the entire transaction.
The host community lashed out furiously, and most indigenes of Benue State believed that they had been shortchanged. The matter generated so much controversy, that the National Assembly had to wade in and conduct a hearing to deliberate on the matter.
One of the most vocal citizens of Benue State against this acquisition was then Minister of Industry, Iyorchia Ayu. In one of the hearings, he accused Vice President Atiku Abubakar of single-handedly giving anticipatory approval to the takeover of BCC by Dangote. According to one account, Ayu claimed that as at July 1999, Dangote had no plans to buy BCC and only declared intent by the end of the year.
He also claimed that Dangote had insisted that he would take over the company "no matter whose ox is gored" and put out an advertorial with the expression, "to support domestic capital and indigenization" of Nigerian companies. Despite all the tirades and community backlash, Dangote had the support of the government of the day who made sure that the acquisition was irreversible. With BCC in the bag, Dangote set his sights on the next-door neighbours.
---
Capturing Obajana Cement
Two years later in 2002, Dangote Industries Limited invested in the Obajana Cement plant, then owned by the Kogi State Government. Unlike the controversial BCC transaction, the Governor of Kogi State, Prince Audu, was more favourably disposed to the sale and courted Aliko Dangote, who reciprocated in kind.
In a quote attributed to the then 46-year-old billionaire, he expressed his admiration for the governor, who was seeking a reelection at the time. "Under the able leadership of Prince Abubakar Audu, the crown Prince of the Niger, Kogi State is setting the pace in mutual business relationship with us as the local partners in the industrialization of the state in particular and the nation at large."
With BCC and Obajana fully secured, the Dangote Group went for the next big leverage. The government of Obasanjo granted the group investment incentives to help the group consolidate on its investments.
Minister for Transport, Ojo Madueke, disclosed at the end of a Federal Executive Council meeting that Dangote Industries' three plants, Ibeshe (Ogun State), Obajana (Kogi State) and Odukpani (Cross River State), would be granted pioneer status in the area of cement production for seven years.
The government also granted the firm 2.5% duty on all plants, machinery and quarry equipment, exemption from payment of the Value Added Tax (VAT) on all plant machinery and quarry equipment, as well as the payment of 5% duties on construction materials not available in the country.
According to a newspaper report, Madueke explained that Dangote Group had requested that it be granted pioneer status for 10 years, exemption from payment of duties on all plants machinery and quarry equipment, exemption from payment of VAT on all plant machinery and quarry equipment, exemption from payment of duties on construction materials not locally available, massive road construction at sites of the plants by the Federal Government, as well as the permission to import five million metric tonnes of bulk cement at a maximum rate of 5%.
In addition, the government introduced a policy that completely banned bagged cement importation and phased out bulk cement importation over a five-year period. With the acquisitions completed and incentives secured, Aliko Dangote was well on the path to being the single largest cement producer in Nigeria.
Having shown Lafarge what he could do with the state on his side, no one could dictate the direction of the market and no company could dare compete with his empire. That was until an unfamiliar foe, in the name of Cletus Ibeto decided that it was time to disrupt the cement market, not by producing but importing cement; a move that not only threatened to crash the price of cement, but precariously threatened the very existence of Dangote Cement as a market leader in cement production in Nigeria.
---
Ibeto back on track
As Dangote consolidated on the expansion of his production capacity, Cletus Ibeto also stepped up plans of owning the South East area of the cement market. Ibeto had received a "permission" from the government to allow it import "an unlimited quantity of cement" for 10 years which did not require that he back this up with proven investment in local production of cement.
This apparently gave him some advantages over the likes of Lafarge and Dangote. Realizing the imminent threat, Lafarge petitioned the Obasanjo government, which quickly banned the importation of cement by Ibeto Group, ultimately leading to the ill-fated clampdown on its Port Harcourt warehouse in 2005.
Believing this to be a temporary misunderstanding, Ibeto put across calls to people in positions of influence to help overturn the ban. As he worked his contacts, he was duly informed that whilst Lafarge was the primary petitioner, the biggest threat to the opening of the plant was the Dangote Group.
The company had just helped fund President Obasanjo's reelection bid and was by then, well in bed with powerful government officials in charge of setting economic policies. Ibeto pondered on how he could salvage the situation. At risk was about 180,000 metric tonnes of bulk cement, waiting to be discharged by six vessels. In February 2006, Ibeto wrote a passionate letter to President Obasanjo begging for the President's "understanding in respect of whatever transgressions I might have been accused of."
The content of the letter suggested a man that was losing it financially and mentally. In one of the paragraphs he said, "I have no intention to open up an argument on this matter, but only wish to crave your indulgence for a merciful and fatherly intercession, and to pledge that in all my dealings, I shall always remain faithful, and align myself with the hallowed ideals and laudable programmes of your government".
He went further, "I have with great trepidation and despair, noted the depth of your disenchantment towards me and realize that I can only hope on your renowned Christian magnanimity, that there is space left in your large Christian heart to afford me the mercy I crave and give me the opportunity to prove my good faith towards this government and its programmes.
"I make this solemn promise; that if Your Excellency will revisit the issue and resolve it in a manner that will enable me to avoid utter ruin, I shall employ all that is salvageable from my cement concerns, to focus on the work going on towards the actualization of my planned cement project in Ebonyi State, to ensure that the factory is completed in record time." Ibeto again sent another letter to the President in March 2006 entitled "Further Appeal for Clemency" pleading that "All the structures and systems the Ibeto Group has laboriously built over the years are rapidly crumbling, and may totally collapse if there is no succor coming to us soon…"
As Ibeto wallowed in despair, Dangote Cement's business took shape and started to soar. By 2005, the cement business was unbundled from Dangote Industries Limited, keeping it as an entity on its own. Construction of the company's first cement production plant in Obajana was also underway and progressing positively.
Dangote's plan for domination in the cement industry was, in hindsight, very well executed. The acquisition of BCC was strategic for Dangote and the media and reputational battle that followed the transaction was worth the sacrifice. By acquiring BCC, the company had a cement plant that was already in operation. This ensured that it could not only generate cash flows to fund working capital requirement, it also had the leeway to import cement in line with the government's backward integration plan. Obajana on the other hand would be a new cement plant, built with modern infrastructure that enabled cement production at an efficient economy of scale. Same model in Obajana would be replicated in Ibeshe.
While rumours suggested that Dangote could be behind the apparent rejection of all pleas from Ibeto. The billionaire tried as much as he could to stay away from the matter. But it was not until July 2007 that newly elected president, Alhaji Musa Yar'Adua granted Ibeto his wish by reopening the Ibeto Cement Plant in Bundu Ama, Rivers State, allowing him to manufacture and import cement once again.
The closure of the Ibeto factory was a humbling experience for the Nigerian business magnate. As he pondered on what he had just been put through, his mind flashed back to the many battles he had fought and survived. After a Supreme Court Judgement made him lose a bank in the nineties, the billionaire had embraced the humiliation of sitting for WAEC exam at the age of 48 and later bagged a degree in accountancy at the age of 48. He also recalled turning down a huge opportunity to export refined "lead products" to former Iraqi President Saddam Hussein citing ethical considerations as the reason. This decision cost him significant amounts of money that he could have invested in this same Bunda Ama Creek cement bagging factory that had been banned by the Obasanjo Government.
For about two years that his cement bagging plant was shut, the likes of Dangote Group and Lafarge had forged ahead. In that year, Dangote Cement's Obajana Cement Plant with two production lines and a capacity of 5 million tonnes per annum was commissioned. Lafarge had merged with Cementia and acquired Blue Circle to become Africa's dominant cement manufacturer. For Ibeto, it would be about setting the restart button for a business he always thought was the most lucrative anywhere. He once remarked, "Cement is one of the best businesses in the world….it is better than crude oil." Ironically, his return to the market was positively received by his competitors (at least in the media).
To compensate Ibeto for the two years' loss of business, the government of Musa Yaradua granted his own tax breaks. Ibeto Group was granted a 5% duty waiver and allowed to import cement "VAT free as compensation." One columnist reported that the move gave Ibeto Cement a cost reduction of about 12.5%, compared to what other importers were getting. Ibeto was also accused of selling cement to distributors at a price inclusive of VAT; Ibeto denied it.
On the 19th of September, 2007, Ibeto opened the Ibeto Cement Factory in Port Harcourt, Rivers State, taking delivery of about 35,000 metric tonnes of bulk cement from Indonesia, which was the equivalent of about 1,750 bags of Cement. He imported raw cement and then bagged it for resale, not to be considered as manufacturing of cement. Ibeto also promised to do whatever it took to bring the price of cement down and promised not to "allow the monopolistic gangs take over."
He also boisterously told reporters that cement should sell for N1,250 per bag and predicted a crash in the price of cement in the future. Despite all the rhetoric, Ibeto Cement still did not locally manufacture cement and cement prices never came down. By December, the price of Cement had risen to N1,850 per bag, in what many blamed on Government's failure to renew import licenses.
This built up pressure on the Minister of Commerce and Industry at the time, Charles Ugwu, to reverse the controversial ban on importation of cement. Those against lifting the ban believed that local manufacturers needed time to attain a production capacity that would surpass local demand and therefore crash prices. In the interim, Nigerians had to pay the ultimate sacrifice by paying higher for cement. The Government granted tax breaks, allowing local manufacturers to build enough capital to fund capacity expansion.
Official estimates in 2007 placed Nigeria's annual demand for cement at about 17 million metric tonnes, as against local manufacturing capacity of about 8.46 metric tonnes. Local manufacturers only accounted for about 43% of total supply, while imports made up the balance.
The implication was that, so long as local demand outstripped supply, cement prices would remain high. But with the government determined to grow local production capacity, local manufacturers of cement like Dangote and Lafarge had enough incentive to continue to invest in capacity expansion, even if it meant that Nigerians paid a premium for this sacrifice.
Ibeto knew he still could not be referred to as a manufacturer of cement and had to do something about it. In October 2007, he announced that he would be commencing cement production from limestone in Ebonyi State. However, the Bundu Ama factory would grow to have a Flat-storage capacity of 50,000 metric tons and a production capacity of 1,500,000 tons per annum, producing about 6,000 metric tons per day.
It also boasted of two (2) production lines with a total production capacity of 5400 of 50kg bags per hour. Having lost out on some of the existing cement plants in the country, Ibeto turned his sights to the South East where he had a foothold. Just like Dangote, he zeroed in on a troubled moribund cement manufacturing plant which had been privatised by the Government in 2001.
Eastern Bulk Company won the bid as core investor in Nigercem, owners of Nkalagu Cement plant, Nigeria's oldest cement plant located in Ebonyi State. Nigercem was once a bastion of Eastern industrialization. Upon its acquisition, Eastern Bulk Company held on to 60% of the stock, while Ebonyi State Govt owned 10%. The rest was owned by Nicon and the public. Unfortunately, for over a decade, the promise of bringing back the glory days of cement production in the South East did not materialize from the privatization. The plant remained comatose and rather than create jobs for the people of Ebonyi State, more jobs were lost.
This situation made the plant an obvious target for Cletus Ibeto and so in 2011, he acquired Eastern Bulk Cement Company. Unfortunately, the same fate that befell Aliko Dangote's acquisition of BCC, in a way affected Cletus Ibeto's acquisition. In the case of Ibeto, he garnered the support of the community, while the state government, led by Martin Elechi, was fiercely against the acquisition. The Ebonyi State Government believed that the company had shown over the years that it was incapable of turning around the historical cement plant; thus, it moved to revoke the acquisition of Eastern Bulk by the Ibeto Group.
This was 2014 and Martins Elechi was taking on a different Cletus Ibeto. Having fought so many battles and survived scathed and unscathed, he had learnt too much to be pushed over. He knew that to remain an importer of cement, he had to own a cement manufacturing plant. By acquiring Eastern Bulk, no one, not even a state governor would stop him. He went into overdrive. He started by using the power of the media to force the narrative against the embattled Ebonyi State Governor.
Ibeto also cornered leaders of the host communities in Nkalagu to his side. Elechi fought back hard and soon dethroned the three traditional rulers of Nkalagu community. Elechi also revoked the Certificate of Occupancy of the land upon which Nigercem was operating.
Aides of the governor remarked, "As we warn the Ibeto Group and its internal collaborators against their continued efforts to compromise and misinform innocent villagers on the true state of affairs in Nigercem, we assure the people of Ebonyi State that under his watch, Governor Martin Elechi will never enter into any arrangement or make any deal with any individual or group which will mortgage the present or future economic interest of Ebonyi people." Ibeto heard the comment and laughed hard, the governor did not know what was coming his way.
In the summer of 2014, Martins Elechi was engrossed in a string of impeachment proceedings in the State House of Assembly that threatened his succession plans. His advisers informed him that Cletus Ibeto sponsored the legislators who wanted to impeach him. Ibeto, of course, denied it remarking that "I remain a businessman; that man should stop being afraid of his shadows."
The infighting in Ebonyi State continued as Governor Martins Elechi supported his Minister of Health, Onyebuchi Chukwu, to succeed him as governor. His deputy, David Umahi, felt aggrieved alleging that his boss had reneged on a pact to support him as the next governor. Between 2014 and the end of Elechi's tenure in 2015, he ended up facing one political battle after another. In one of the most infamous standoffs, arson was committed at the state house of assembly and the governor barely survived an impeachment notice.
Eventually, David Umahi won the primaries and was elected governor of Ebonyi State. The new governor unsurprisingly favoured Ibeto's ownership of Eastern Bulk Company and chided his predecessor for stalling the acquisition. "I advised him on the case of NigerCem and the clergymen also did. By now, Ibeto would have revived the company but he refused." Umahi remarked. As Ibeto and Umahi rekindled their love and triumph, Martins Elechi faced EFCC quizzes and also had his 8 year tenure as governor probed by his successor. The probe still continues today.
---
Cement Power
As history has taught us, the cement industry's relationship with crony capitalism is alive and entrenched. The role of the Federal and State governments cannot be overemphasized. For Ibeto and Dangote, the path to ownership was similar in many ways, even as both continually blamed each other for their successes and downfalls. In the case of Ibeto, the setback between 2005 and 2007 was costly, though he has tried to recover through the acquisition of Nigercem and the operations of his cement plant in Rivers State.
For the people of Benue State, their ownership of BCC dwindled from 29% to under 5% by 2009 a year before the merger. By 2014, their ownership stake had dropped to zero. The Governor of Benue State, Gabriel Suswam had presided over the sale of about 43 million units for a total purchase consideration of about N9.6 billion. In a twisted irony, some of the people of Benue State who had once resisted the acquisition of BCC by Dangote, vehemently criticized the sale.
Just like in the case of Ebonyi, the successor of Suswan, Dr Samuel Ortom commenced probe of the sale but to no avail. Indeed, George Akume, another Governor had halted the court process and probe into Dangote's acquisition of BCC years earlier. But for Aliko Dangote, he would only soar to higher heights. In July of 2010, he changed the name of Obajana Cement to Dangote Cement.
Two months later, he oversaw a scheme of merger between Dangote Cement and Benue Cement and in October of the same year, listed Dangote Cement on the Nigerian Stock Exchange. In 2012, he opened the Ibeshe plant in Ogun State with 6 million metric tonnes capacity. That same year, Obajana increased its capacity by 5 million metric tonnes. By 2014, Dangote Cement had expanded into other countries.
In 2010, Forbes ranked Aliko Dangote as the 463rd richest man in the world, estimating his net worth at $2.1 billion. A year later, he was named the richest man in Africa with an estimated net worth of over $10 billion. By 2018, Dangote Cement revenues had grown from about N61.9 billion in 2008 to over N800 billion in 2018. Within 18 years of the acquisition of BCC, the cement company has grown to be largest in Africa, with a market value in excess of N3.6 trillion.
Because of this incredible feat, the Dangote Group is seen by many as one of the most revered companies in Nigeria. Critics blame the roles of successive governments for its commanding market share. On the other hand, some cite the rising price of cement, juxtaposed with the incredible profit margins posted by Dangote Cement as proof that Nigerians are being shortchanged.
In 2017, its earnings before interest, tax depreciation, and amortization (EBITDA) margin was up 51% to a N388 billion at a 48% margin. Earnings per share is up 33% and dividend up 24%. Dangote Cement had also ramped up its capacity to about 29Mta in Nigeria, over 65% of market share and 46Mta across Africa. Obajana's capacity will rise to 13.25Mta, Ibeshe 12Mta and BCC, the plant that started it all, with 4Mta. Dangote Cement is also present in several African countries spreading beyond the reddish sands of Mbayion.
Never did a 43-year-old Dangote believe that 18 years later he would be this rich, He still owns almost 90% of the company which is expanding into several countries within sub-Saharan Africa, perhaps replicating the same model that had worked so well in Nigeria. For Cletus Ibeto, even though he publicly remarked that he had "forgiven and forgotten" he will forever silently blame Obasanjo as the man who nearly killed his dreams.
The closure of his cement plant caused him billions of naira in lost revenue and value and cost him a significant portion of the local cement market share. However, Ibeto has fought too many battles not to know that you only live to fight another day. With the successful takeover of Nigercem, he can start to rebuild and expand eastwards. On his side are some American investors who recently declared an interest in acquiring a stake in Nigercem.
It is a familiar playbook used by his fiercest competitors: get a technical partner, raise foreign funds, get state and federal government support and concessions, commence production and corner a portion of the market. The cement market is different from what it was 10 years ago and Ibeto knows that there is little to zero chance that he will control market share.
Aliko Dangote has demonstrated what can be achieved when you have guts and government by your side. Ibeto had all the guts any businessman could ever wish for but now, he knows that in the cement market, there is no glory without government.
---
Materials for this story were obtained from annual reports, press releases, information memorandum, NSE filings, company websites and other publicly available information. This is a Nairametrics creation.
Reprint, curation, adaptation or re-posting this story without the consent or approval of Nairametrics will be viewed as plagiarism.