CBN's likely next steps as external reserves bounce back to pre-Buhari levels
Data from the Central Bank of Nigeria as at August 28, 2017 reveals Nigeria's external reserves stood tentatively at $31.8 billion, the highest since January 2015.
wpDataChart with provided ID not found!
Nigeria's external reserve has staged a rebound since early 2017 after hitting a post election low of about $23.6 billion back in October 31, 2016 (using adjusted data). The external reserves dropped below $30 billion in February, 2015, just before the 2015 General elections. Since then, its been downhill as Nigeria grappled with a combination of drop in crude oil prices, incessant militant attacks and a massive capital flight.
This triggered two devaluation of the naira and a return to capital controls by the CBN led, Godwin Emefiele. The much criticized forex policies are often blamed for leading Nigeria into a recession as the government balked for about a year against further devaluations following the election of Buhari.
However, as agitations grew locally and abroad, the CBN eventually introduced a flexible exchange rate policy that was eventually jettisoned shortly after. This will send the reserves to below $25 billion and the exchange rate at the black market hitting record lows.
Things however began to improve as OPEC members agreed to an output cut that excluded Nigeria and Libya. Nigeria also changed its Niger Delta strategy, preferring dialogue to vile threats. As attacks dissipated and OPEC cuts came into enforcement, crude oil output rose and exports increased leading to a rise in Nigeria's external reserves.
What's next
The first decision the CBN took at the tail end of the third quarter when it seemed the economy was turning around was to introduce the Investor/Exporter FX windows. This encouraged more inflow of forex into the economy as foreign investors regained confidence in the handling of our forex situation. As reserves build up, the CBN will likely shift focus to private sector economic growth and relax more capital controls.
Nigerians still can't process transactions with their local Naira debit cards as they used to and banks still place limits to the amount of forex that can be transferred from local domiciliary accounts.  We expect the CBN to at some point relax some of these restrictions in favour of stimulating private sector led economic growth. The 41 banned items list is till in force even though some items have already been taken out. Relaxing some of the strict capital controls currently in force should help stimulate the local markets, especially in the area of external trade which has suffered from tough restrictions on purchase of forex.
The CBN is also likely to loosen its tight monetary policy stands by lowering its benchmark MPR and by extension its juicy treasury bills rates. The CBN has mopped up trillions from the economy via open market operations as it pursued a policy of stifling the conundrum of having too many naira chasing few dollars. It is very likely that this policy will be reduced by the fourth quarter of this year.
It is also likely, though by a long shot, that the CBN could consider allowing some of the provisions of the Flexible Exchange Rate policy, announced in June 2016 to come in force. For example, it could further extend activities in the Investor/Exporter window to the window created for imported of critical items, business and personal travelers etc., effectively collapsing the windows and floating the naira. A strong external reserves could help this course especially if the rewards clearly indicate that it would lead to more capital inflow and a higher external reserves.
With one eye at 2019, events leading up to the election in 2018 will determine if the external reserves will ever climb back to $40 billion which we last touched in January 2014.
Fidelity Bank Plc must cover the chink in its curtains to keep rising 
Fidelity Bank Plc follows the narrative of top tier-2 banks, which have had better or easier years.
The Nigerian banking sector has consistently been one of the most profitable sectors in the Nigeria Stock Exchange market. However, in 2020, Deposit Money Banks (DMBs) have faced a flurry of impediments, which may have affected their solidity.
With reduced income from fee and commission implemented at the start of the year by the Central Bank of Nigeria, the paucity of foreign currency for international transactions, the resulting economic contraction from dire effects of the coronavirus pandemic, and the consequent operational constraints of keeping employees safe, 2020 is obviously fraught with numerous disorders for banking institutions.
---
Airtel is paying up its debts
Airtel's annual report revealed that the company has a repayment of $890 million due in May, as well as, an installment of $505 million due in March 2023.
Airtel's presence in 14 countries from East Africa to Central and West Africa would have been impossible without relevant financial investments. But, while the funds have been key to its growth in the past few years, many of its financial obligations are starting to mature quickly.
The Covid-19 pandemic has had negative economic effects on different sectors of the economy; however, the resilience of the telecom sector is evident in an increase in Airtel's income. The overall performance of Airtel increased with a revenue growth in constant currency of 19.6% in Q2 compared to 16.4% recorded in Q1, while revenue on reported basis increased by 10.7% to $1.82 billion, with Q2 revenue growth of 14.3%.
---
Unilever Nigeria Plc: Change in management has had mixed impact
9 months into the change of management, Unilever Nigeria Plc's performance in Nigeria has been largely underwhelming.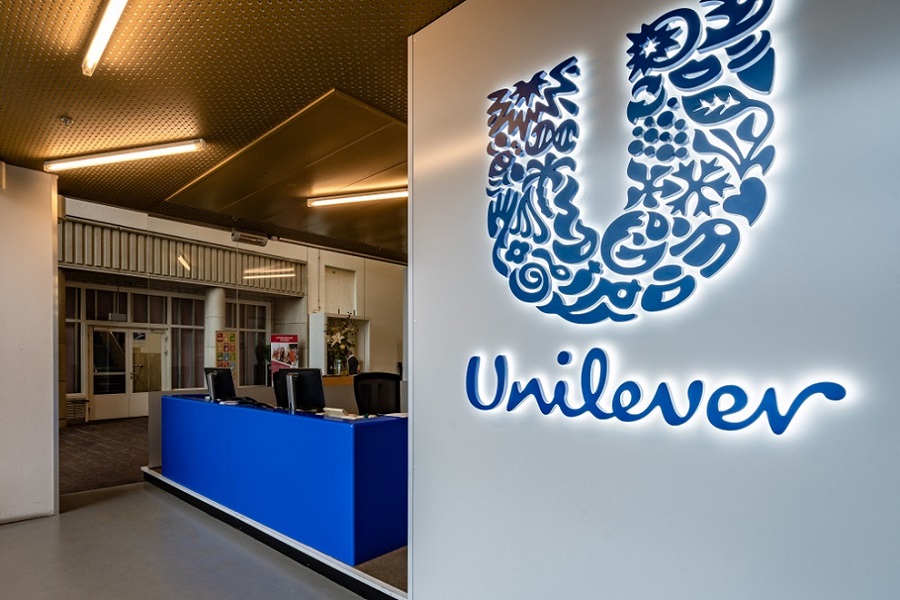 Change in the management of a company is never a walk in the park. Transitions usually take time to yield the desired results. Organizations can look to past successful managerial transitions for inspiration, but not for instruction because there is no defined playbook. The decision to replace Mr Yaw Nsarkoh, who served as the Managing Director of Unilever Nigeria Plc until the end of 2019 was plausible, but adjustments were never going to be an easy task.
Mr Nsarkoh had served as Managing Director of the company for 5 years and steered the course of its proceedings with remarkable skill up until the financial performance disaster which culminated in his resignation on November 28th, 2019.
---