How the two major tax treaties Nigeria signed could affect Nigerians with money abroad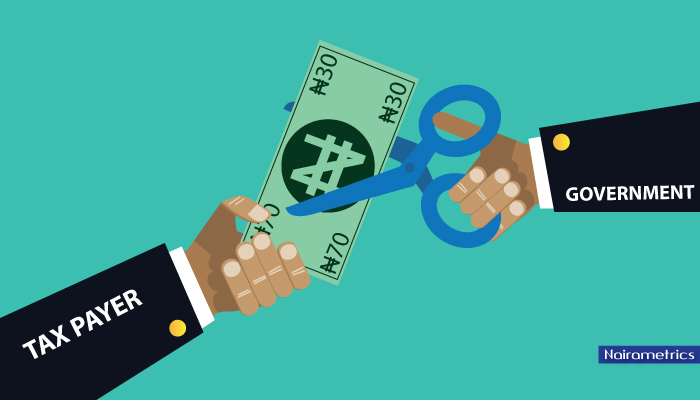 Introduction Yesterday (17 August 2017), Nigeria became a signatory to two major international multilateral instruments to address tax avoidance and evasion. These are the OECD's Multilateral Convention to Implement Tax Treaty Related Measures to Prevent Base Erosion and Profit Shifting ("Multilateral Instrument" or "MLI") and the Multilateral Competent Authority Agreement for the Common Reporting Standard (CRS MCAA).
The Multilateral Instrument
The official signing of the MLI comes after Nigeria's Federal Executive Council (FEC) approved a memo submitted by the Minister of Finance in June 2017, for the inclusion of Nigeria as a signatory to the MLI.
By signing the MLI, Nigeria becomes the 71st jurisdiction to signify interest in adopting the convention which seeks to automatically modify the provisions of existing bilateral treaties to prevent base erosion and profit shifting (BEPS).
As part of the process, Nigeria submitted its MLI position. This is the document that details the Double Tax Agreements (DTAs) that Nigeria wishes to amend as well as the specific provisions of the DTAs that are to be amended. Subject to the conclusion of the relevant legislative and other required processes, the amendments will take effect for DTAs where the relevant treaty partner has also submitted its MLI position and where the amendments proposed by the treaty partner match those proposed by Nigeria.
The CRS MCAA
The CRS MCAA allows signatory countries to obtain financial information from financial institutions and automatically exchange the information with other jurisdictions that have signed up to the convention.
Notably, the CRS MCAA will allow jurisdictions exchange the following information:
name, address and tax identification number of taxpayers;
 taxpayer's account number;
name of the reporting financial institution; and
the taxpayer's account balance at the end of the reporting period.
Nigeria became the 94th jurisdiction to join the CRS MCAA. Some of the other signatories to the CRS MCAA include China, France Germany, the Netherlands, Switzerland, Spain, the United Kingdom, Bermuda, Cayman Islands, and Mauritius.
The takeaway
The MLI will cause amendments to be made to Nigeria's existing tax treaties. The aim of these amendments is to limit treaty abuse and other forms of tax avoidance. The CRS MCAA will potentially allow the Nigerian tax authorities automatically receive financial information on Nigerian nationals who hold bank accounts in any of the nearly 100 foreign jurisdictions that have signed the CRS MCAA.
As a next step, both instruments may require ratification by the National Assembly to have the force of law. Nigeria will also need to introduce CRS legislation.
Taxpayers are advised to assess the implication of these actions, and the potential changes to the relevant legislation on their affairs, and take steps to manage any identified risks.
Steps to take to bag international scholarships
Here are the steps you should take if interested in pursuing international scholarships.
Studying abroad gives you exposure among many other things, and that is precisely why many Nigerians have been looking for ways to study abroad. However, not everybody is privileged with the resources to study overseas and this is where the international scholarship option comes in.
If you are interested in studying abroad and don't have enough funds, you should consider applying for international scholarships. This article lists the steps you can take to bag international scholarships but before delving into that, here are some types of scholarships available to you as an international student:
Location-based scholarships
Course or program-based scholarships
Sports-related scholarships
Research-based scholarships
University-funded scholarships
Organization-funded scholarships
Government-funded scholarships
Having discovered the types of international scholarships available to you, here are the steps you should take to bag any of these international scholarships.
Research: Research is vital if you don't want to miss out on good opportunities or make mistakes during your application. Research scholarship opportunities available in your prospective college or location and be on the lookout for hidden scholarships.
Check your eligibility: Having done thorough research and discovered the available scholarship opportunities, check to see if you are eligible for them. Many international scholarships have their criteria and requirement, so you should confirm that you are the right fit first.
Get the required documents: After confirming your eligibility, you should get the necessary documents. If the scholarship requires you to write an exam, prepare for the exam, write a good statement of purpose and prepare all other documents.
Start your admission process: Some international scholarships require that you start your admission process and probably get the admission before starting your scholarship application.
Contact past scholarship winners: You might want to contact the previous scholarship winners to know what they did right and how you can learn from them.
Apply for the available scholarships: The last step is to apply to every available scholarship.
The best way to get funds for your undergraduate, postgraduate, or PhD pursuits abroad is by applying for international scholarships. If you do thorough research, you can find fully funded scholarships that won't require you to pay any amount. One of the essential steps to getting an international scholarship as a Nigerian is staying abreast of current information and this will require you to network with others.
How to stay employable amidst massive unemployment
Here are some ways to stay employable amidst massive unemployment.
With the advancement in technology and change in traditional job roles, the workspace is constantly changing. The recent Covid-19 crisis and its consequent economic downturn have rendered many people who were employed jobless, thereby increasing the rate of unemployment. Surviving in an ever-evolving and uncertain labour market, therefore, becomes a great deal of work which requires improved thinking pattern, continued professional development, life-long learning, and the ability to adapt.
Here are some ways to stay employable amidst massive unemployment:
1. Build your expertise
Companies and organizations are looking for individuals with ideas and knowledge that will shape the company's growth. Learning more about your field will give you an edge over others. It will also enable you to discover new tools and strategies to adopt, that will keep you marketable and make you an attractive hire.
2. Be receptive to change and emerging innovations
Life-long learning is a habit that has to be encouraged if anyone hopes to stay employable. To remain relevant in the workforce, you need to build your competence beyond past qualifications and ideas. Receptiveness to change and emerging innovations will keep you abreast with what is in your career field.
3. Enhance your job-related skills
Landing a job is challenging. It is even more difficult during an economic downturn when companies are laying off workers. One of the strategies to stay marketable is to find ways to improve your job skills. Individuals can learn skills that align with current employability needs by taking up training and courses relevant to their career scope.
4. Be Savvy on Social Media Platforms
The recruitment sector is gradually gaining a presence on social media. Many recruitment agencies take to social media to look for and assess prospective candidates for some job opportunities. Building a strong social media profile and network will help to build relationships with peers and potential employers. This network will increase your chances of landing a job. Building a network in career fields of interest will keep you abreast of information and opportunities in your career path.
5. Refine your soft skills
As traditional work environments are replaced gradually by remote or virtual workspaces, companies are looking for individuals with soft skills like leadership, managerial competence, creativity, time management, good communication skills, etc. Individuals looking to stay employable have to develop soft skills that will help them remain economically viable. Many organizations do not just want to hire skilled people but also self-regulated and innovative individuals able to carry out tasks independently.
6. Be Confident 
Self-confidence will make you more assertive about your skills, knowledge, and abilities. Confident individuals can communicate their ideas more eloquently and convincingly. This personality will make them stand out and portray them as relevant hands needed in any organization.
Staying employable in today's ever-changing and competitive work environment is a process of evaluation, learning, and adaptation.
Nairametrics | Company Earnings
Access our Live Feed portal for the latest company earnings as they drop.