Here Are Nigeria's Top 15 Banking & Finance Lawyers
Corporate Law Firms in Nigeria rake in billions of Naira every year in advisory services to both local and foreign clients. Their services are sought regularly from investors, fund managers, fund raisers, corporates, countries etc. looking to close out one deal or the other. A Law firm can sometimes represent two different clients on the same deal employing what they often call a "Chinese wall".
Legal Finders Who is Who Legal a website owned by Law Business Research an independent London-based publishing group, which provides research, analysis and reports on the international legal services marketplace, released a list of 15 top Banking & Finance Lawyers in Nigeria who they considered "Leading Lights" in the country.
Udo Udoma & Belo-Osagie has three lawyers in this chapter, including the "eminent" Yinka Edu. She specialises in advising on issues relating to the Nigerian bond market and on compliance issues and is praised for her "intelligence and creativity". Managing partner Dan Agbor is a "true authority" on finance matters, having advised on a number of market-leading transactions including Nigeria's earliest global depositary receipt programme. Aniekan Ukpanah co-heads the banking and finance team and boasts a "wealth of expertise" in the structuring and financing of projects in a variety of industries.
Olaniwun Ajayi garners two inclusions this year. Tominiyi Owolabi is "one of the best lawyers in the market" and is lauded for his "technical expertise" and "business acumen". Wolemi Esan is a "real specialist" in the financing and development of power projects. His recent experience includes advising on the US$150 million Merrill Lynch/Solar Gardens real estate financing and the US$90 million Merrill Lynch total return swap.
Aluko & Oyebode's Kofo Dosekun advises on a range of lending and commercial transactions as well as acting as counsel to a number of offshore lenders in relation to oil exploration and production matters. She is highly rated for her "dedication and commitment". Clients "wouldn't hesitate to recommend" Oghogho Makinde thanks to her "impressive" practice encompassing complex commercial transactions, restructurings and divestitures.
At Banwo & Ighodalo

Femi Olubanwo

"stands out" for his capabilities in the banking sector. He specialises in domestic and international financing related transactions.

Ayotunde Owoigbe

heads the firm's corporate finance group and is praised for her "close attention to detail" by clients.
Abdulai Taiwo & Co is home to the "exceptional" Alayo Ogunbiyi who is "counsel of choice" for a number of national and international clients. Ladi Taiwo is a "senior figure" in the Nigerian market, and is praised for his "incredible amount of industry knowledge".
At AÉLEX Lawrence Fubara Anga represents major state owned and private oil and gas production companies. He is praised for his "thorough understanding of the complexities involved in financing these transactions".
B Ayorinde & Co's Bolaji Ayorinde SAN is a "fantastic help" to financial institutions thanks to his "first-class commercial and financial knowledge".
James Okoh at Oditah is well known for his "world-class litigation skills" and has extensive experience acting for international and domestic clients.
Giwa-Osagie & Company's Osayaba Giwa-Osagie is a "leading light" in the market and comes highly recommended for his wide-ranging financial litigation experience.
KLM demands rapid antigen tests from Lagos passengers, as Netherland bans flights to UK, others
Passengers are to obtain rapid antigen tests at Murtala Mohammed International Airport before departure via Air France KLM Royal Dutch Airlines.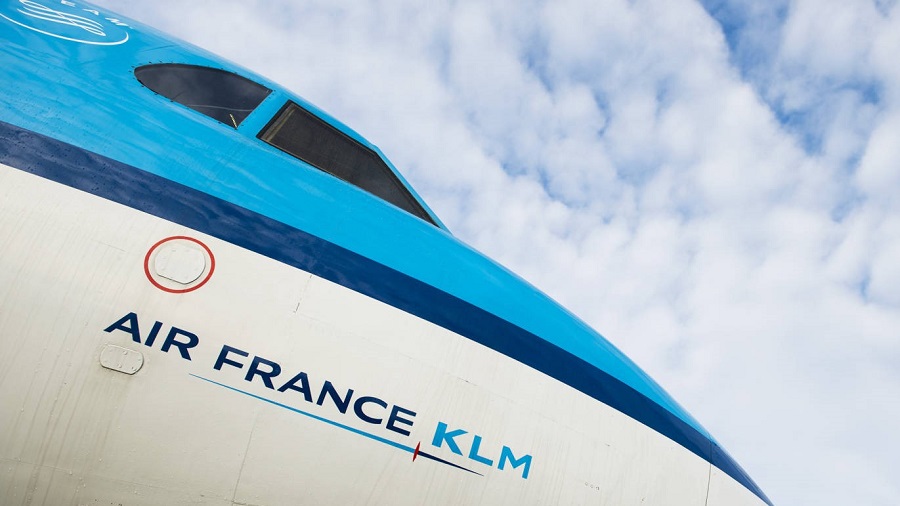 Air France KLM Royal Dutch Airlines has asked passengers departing from Lagos to obtain a rapid antigen test at Murtala Mohammed International Airport before departure from January 26, 2021.
This was disclosed by the Commercial Team Nigeria, Air France KLM Royal Dutch Airlines in its newsletter.
The airlines explained that customers, who are traveling to France as their final destination, now need to show a negative COVID-19 test result before boarding the aircraft and that the test result cannot be older than 72 hours and only PCR or LAMP tests are accepted.
Also, to fight against COVID-19, the Dutch government imposed flight ban to the United Kingdom, South Africa and South America.
It stated, "In addition, a second COVID-19 test will be required (rapid test – antigen) for all customers traveling to The Netherlands, including transfer customers.
"No passengers will be allowed to board the aircraft without both the negative PCR test (72 hours before departure) and antigen test results (4 hours before departure) and will be rebooked accordingly. For now, all flights to/from U.K will be suspended until 27 January 2021."
Steps to obtain rapid test
Antigen testing for passengers flying to The Netherlands including transfer customers need to be done as of 4
hours prior to flight departure. In order to undergo the test, each passenger must complete a biodata form
The payment for the COVID-19 antigen test needs to be made via cash or card. The venue for sample collection is at the airport close to the check-in desks.
Rebook policy for mandatory PCR test: Customers that are not able to provide negative test results on time can take advantage of Air France and KLM PCR-test rebook policy.
What you should know
In December 2020, Nairametrics reported that KLM Royal Dutch Airlines and Air France resumed flight operations to Abuja and Lagos.
The airlines in a statement disclosed that international passengers can now fly Air France and KLM from Nigeria (Abuja and Lagos) to Paris and Amsterdam, with the possibility of further transfers to other European and North Atlantic destinations.
In a piece of travel advice, the airline asked customers to ensure they are well prepared for their trip and check the entry and travel requirements for their destination and transit countries in line with travel restrictions and governmental authorizations before making any travel plans. This is as the entry requirements may change with short notice.
Twitter acquires newsletter service, Revue
Twitter has acquired Revue, an email service that lets writers publish newsletters.
Twitter has acquired Revue, a Dutch startup that makes it free and easy for anyone to start and publish editorial newsletters. This is coming after a failed attempt to acquire Revue's competition Substack.
Twitter has made massive moves over the past two months to acquire start-ups as it tries to expand beyond its core timeline product.
What they are saying
According to a blog post by Twitter VP of Publisher Products, Mike Park and Product Lead, Kayvon Beykpour, "Many established writers and publishers have built their brand on Twitter, amassing an audience that's hungry for the next article or perspective they Tweet. Our goal is to make it easy for them to connect with their subscribers, while also helping readers better discover writers and their content. We're imagining a lot of ways to do this, from allowing people to sign up for newsletters from their favorite follows on Twitter, to new settings for writers to host conversations with their subscribers. It will all work seamlessly within Twitter.
They added that Twitter will continue to operate Revue as a standalone product, with its team remaining "focused on improving the ways writers create their newsletters, build their audience and get paid for their work."
"Revue will accelerate our work to help people stay informed about their interests while giving all types of writers a way to monetize their audience – whether it's through the one they built at a publication, their website, on Twitter, or elsewhere," the Twitter executives said.
They also said that bringing Revue to Twitter will supercharge this offering, helping writers grow their paid subscribers while also incentivizing them to produce engaging and relevant content that drives conversations on Twitter.
Twitter will make Revue's Pro features free for all accounts and lower the paid newsletter fee to 5%, a competitive rate that lets writers keep more of the revenue generated from subscriptions.
What you should know:
In December, Twitter bought Squad, a multi-participant video chat app, and this month it acquired the social broadcasting service, Breaker to create audio conversations for Twitter users. And now, they have added Revue to the collection of startups.
Revue was originally founded in 2015 in the Netherlands.
Twitter's acquisition of Revue also places it in direct competition with Substack, a rival email newsletter service that has been growing in popularity recently.
Benue State Governor, Ortom tests positive for COVID-19
Benue State Governor has commenced treatment after testing positive for COVID-19.
Governor Samuel Ortom of Benue State has tested positive for COVID-19.
This was disclosed by his Chief Press Secretary, Terver Akase, in a statement issued on Wednesday.
He stated, "This follows the test results of most of the Governor's close aides who also returned positive in the last few weeks.
"Though the Governor has not shown any symptoms of the disease, he has already commenced treatment as prescribed by medical personnel."
According to him, the governor has advised those who have come in contact with him in the last couple of days to go for a test.
"The Governor says it is equally important that those who came in contact with other persons who have tested positive for the virus should go for a test to ascertain their COVID-19 status.
"Governor Ortom urged Benue people to continue to observe the protocols for the prevention of the virus such as wearing of face masks, use of sanitisers, regular hand washing and physical distancing," he added.
What you should know
Some of the governor's aides which included his personal physician, aide de camp, orderly, permanent secretaries among others had recently tested positive for the virus.