It's Real!! CBN Confirms Major Drop In Foreign Direct Investment & Foreign Portfolio Investments in 2013 Q3
The CBN released its 2013 Q3 external sector development showing huge declines in Foreign Portfolio Inflows as well as Foreign Direct Investments. This confirmed analyst fears that a decline in forex inflows contributed to the exchange rate pressures we are witnessing.
At US$4.91 billion in Q3 2013, aggregate foreign capital inflow declined by 42.8 per cent from US$8.58 billion in Q2 2013 due to the decline in both direct investment and portfolio investment inflows. Direct investment inflow declined from US$1.47 billion in Q2 2013 to US$0.86 billion in the review period. Similarly, portfolio investment inflow declined by 52.3 per cent from US$6.52 billion in Q2 2013 to US$3.11 billion in the review period. Other investment inflows increased by 59.5 per cent from US$0.58 billion in Q2 2013 to US$0.93 in Q3 2013. Portfolio investment inflow remained dominant and accounted for 63.4 per cent of total for- eign inflows while direct investment inflows accounted for 17.6 per cent of total. Other investment inflows accounted for the balance.

Available data revealed that foreign exchange inflows to the economy in Q3 2013 stood at US$38.49 billion as against US$38.17 billion recorded in Q2 2013 indicating a marginal increase of 0.9 per cent. Inflows through the Central Bank increased by 25.6 per cent from US$9.44 billion in Q2 2013 to US$11.86 billion in the review period while in- flows through autonomous sources declined by 7.3 per cent to US$26.64 billion. Outflows in the Q3 2013 increased by 5.6 per cent to US$13.36 billion as against US$12.65 billion in Q2 2013. Consequently, a net inflow of US$25.14 billion was recorded in Q3 2013 as against US$25.51 billion in Q2 2013 indicating a decline of 1.5 per cent. The CBN component of foreign exchange flows recorded a net outflow of US$0.81 billion during the review period in contrast to a net inflow of US$3.1 billion in Q2 2013.
One expects 4th quarter report to actually show a grimmer reality explaining the reason why the CBN embarked on one of the most stringent monetary policy measures in the recent times.
Nigeria's external reserves up by 7% in 21 days, currency speculators to lose over N10 billion 
It should be noted that Nigeria's external reserves went on a downward slide last year, having lost $11.75 billion within a space of 10 months.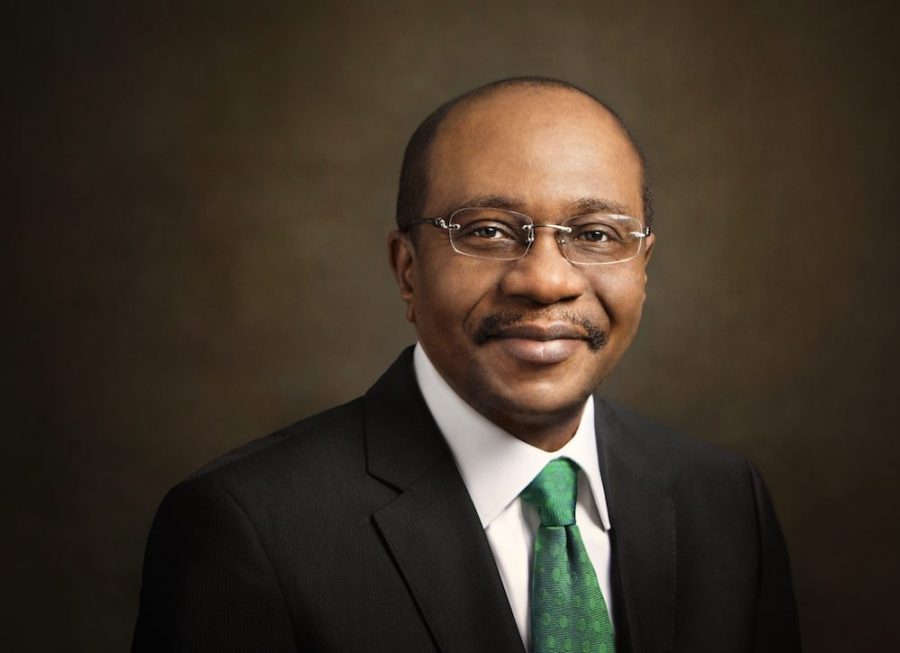 The continuous increase in Nigeria's external reserves appears to have been sustained as it recorded a third consecutive week of growth at the end of last week. Available data from the Central Bank of Nigeria (CBN) show that the country's external reserve had risen to about $35.77 billion as of May 21, 2020. 
Despite the volatility of the foreign exchange market due to decline in crude oil export earnings, the external reserves increased sharply by almost $1 billion in just 9 days, rising from the $34.78 billion that it recorded on May 12, 2020, to about $35.77 billion that it ended with on May 21, 2020. 
Nigeria's external reserves have been on a steady increase since April 29, 2020, when it stood at $33.42 billion. This represents an increase of about $2.35 billion or 7% in 21 days. 
READ ALSO: Forex crisis: Those patronizing parallel market will lose money – CBN Governor
It should be noted that Nigeria's external reserves went on a downward slide last year, after hitting a peak of $45.17 billion on June 11, 2019, thereby losing $11.75 billion within a space of 10 months. 
The recent gradual increase of the external reserves and improved liquidity in the foreign exchange market, thanks to the CBN, have helped to strengthen the naira at the Investors and Exporters (I&E) window. This was especially the case last week when the naira exchanged at N385.94 to a dollar from N386 to a dollar. 
Note that the improved liquidity in the foreign exchange market and the continuous increase in the country's external reserves were also made possible by the recent disbursement of $3.4 billion emergency facility by the International Monetary Fund (IMF) to the CBN on May 6, 2020. The money was intended to help Nigeria mitigate the impact of the coronavirus pandemic. 
Recall that the naira has been under pressure against other major currencies, particularly the dollar, even as currency speculators have been making a lot of demands for dollars so as to make profits on future sales. 
READ ALSO: Nigeria's currency stability persists at the expense of external reserves
Just last week, the CBN Governor, Godwin Emefiele, had to warn speculators and businesses to stop patronizing the parallel market operators. According to him, the rates they are buying dollar now are unrealistic and possibilities abound that they will lose their money if they continue to do so. It has been estimated that speculators could incur over N10 billion losses. 
In the meantime, Governor Emefiele had promised more liquidity in the forex market, assuring that all genuine dollar demands by businesses and individuals will be met. This is coming against the backdrop of the planned resumption of dollar sales to the Bureau De Change Operators (BDC) by the CBN after almost 6 weeks that was suspended due to the lockdown occasioned by the coronavirus pandemic. The President of Association of Bureau De Change Operators (ABCON), Aminu Gwadebe, had pointed out that the return of the BDCs to the forex market will help chase away speculators, curb rising inflation, boost productivity and employment, enhance price discovery, enhance market transparency and competitiveness. 
Financial Institutions still the fastest growing sector in Nigeria
Banks and other financial institutions posted a 24% GDP Growth Rate for the First Quarter of 2020.
Financial Institutions in Nigeria reported a GDP Growth rate of 24% for the first quarter of 2020 compared to 22.3% in the last quarter of 2019 and a contraction of 9.21% in the corresponding quarter of 2019. This is according to data from the National Bureau of Statistics.
Financial Institutions sub-sector include commercial banks, merchant banks, micro-finance banks, and FinTechs, and other non-banking financial institutions.
Based on the data, Financial Institutions retain their position as the fastest-growing sub-sector in the Nigerian Economy. Growth in the sector remains miles ahead of every other sector in the economy and higher than the overall GDP growth rate of 1.87% for the quarter. The closest to Financial Institutions Telecommunication and Information Sub-sector at 9.71%.
READ ALSO: This is the most impressive part about of Nigeria's latest GDP Result
Bank Q2 Results
Apart from data from Commercial Banks, other financial institutions not quoted on the Nigerian Stocks Exchange do not publish their reports in public. However, available data from some of the largest banks in Nigeria reveal growth in gross earnings was recorded across board.
About 8 of the banks that published their first-quarter results posted about N836.2 billion in gross earnings compared to N755 billion representing a 10.8% growth. Most of the growth was from the merger between Diamond Bank and Access Bank.
READ ALSO: Nigerian banks face gloomy future over low oil prices, coronavirus
Effects of Covid-19
Several reports published in Nairametrics suggest banks face headwinds from the Covid-19 Pandemic. An Augusto & Co report assessed the impact of the coronavirus pandemic on the asset quality of the Nigerian banks. According to details in the report, banks are significantly exposed to several sectors which include the oil and gas sector, manufacturing, real estate, public sector, construction, and general commerce.
It mentions that about 47% of the banking industry's gross loans are in foreign currency. The report suggests that the coronavirus pandemic will weaken the asset quality of Nigerian banks in view of the impact on State Governments' finances, purchasing power of households and the performance of businesses. Although the degree of impact will vary across different sectors, the key sectors that will bear the brunt are oil and gas (upstream), real estate, construction, transportation (aviation), and manufacturing (non-essentials).
READ MORE: UPDATED: Nigerian economy grows by 2.27% in 2019, post highest quarterly growth since 2016 recession
CEO of one of Nigeria's top banks, Zenith Bank Plc, Ebenezer Onyeagwu, also commented on the effect of the Coronavirus on the sector. Speaking to CNBC Africa, Onyeagwu stated that one of the most immediate impacts of the Pandemic is the fact that the oil price crash will have negative implications for banks' revenue targets.
"In terms of banking, the drop in the price of crude is affecting directly the exposure that banks have created in the oil and gas sector. Revenues are challenged now, no doubt. And you have a situation where revenues are challenged, the obvious next step will be for you to restructure," Onyeagwu stated.
READ ALSO: Nigeria's Bonny light rises to about $27/barrel, oil prices set for 3-week consecutive gain
Twisted Irony
The data is symptomatic of a twisted economy altered by several heterodox policies that have kept interest rates high for banks and lending short for SME's and Real Sectors of the economy. With several sectors in the country posting a negative GDP growth rate in the first quarter of 2020, the outlook for the second quarter portends an even worse outcome for the rest of the economy. While banks have weathered tougher challenges in the past a weaker than expected economy will likely stunt its growth in the coming quarter.
More recent CBN Policies of stiffer CRR and 65% loan to deposit ratios imposed on banks to lend to the private sector. The CBN was meant to meet on Friday for its monetary policy meeting for May but postponed till Thursday. Some analysts point to a softer monetary policy stand that could see it relax its CRR and LDR requirements. This is assuming the latest GDP numbers do not reinforce its resolve to get backs to support the economy following the impressive GDP growth rate.
Covid-19 Update in Nigeria
On the 25th of May 2020, 229 new confirmed cases and 7 deaths were recorded in Nigeria bringing the total confirmed cases recorded in the country to 8,068.
The spread of novel Corona Virus Disease (COVID-19) in Nigeria continues to rise as the latest statistics provided by the Nigeria Centre for Disease Control reveal Nigeria now has 8,068 confirmed cases.
On the 25th of May 2020, 229 new confirmed cases and 7 deaths were recorded in Nigeria.
To date, 8068 cases have been confirmed, 2311 cases have been discharged and 233 deaths have been recorded in 34 states and the Federal Capital Territory having carried out 45,683 tests.
Covid-19 Case Updates- May 25th 2020
Total Number of Cases – 8,068
Total Number Discharged – 2,311
Total Deaths – 233
Total Tests Carried out – 45,683
The 229 new cases were reported from 15 states- Lagos (90), Katsina (27), Imo (26), Kano (23), FCT (14), Plateau (12), Ogun (9), Delta (7), Borno (5), Rivers (5), Oyo (4), Gombe (3), Osun (2), Anambra (1), Bayelsa (1).
READ ALSO: COVID-19: Western diplomats warn of disease explosion, poor handling by government
The latest numbers bring Lagos state total confirmed cases to 3595, followed by Kano (919), Abuja at 519, Katsina (335), Borno (255), Oyo (244), Jigawa (241), Ogun (240), Bauchi (232), Edo (191), Kaduna (189),  Gombe (148),  Rivers (121), Sokoto (116), Plateau (95).
Kwara State has recorded 79 cases, Zamfara (76), Yobe (47), Delta and Nasarawa (46), Osun (44), Ebonyi and Imo (33), Kebbi (32), Niger (28), Adamawa (27), Akwa Ibom (24), Ondo (23), Ekiti (20), Taraba and Enugu (18), Bayelsa (12), Anambra (10), Abia (7), while Benue state has recorded 5 cases.
Lock Down and Curfew
In a move to combat the spread of the pandemic disease, President Muhammadu Buhari directed the cessation of all movements in Lagos and the FCT for an initial period of 14 days, which took effect from 11 pm on Monday, 30th March 2020.
The movement restriction, which was extended by another two-weeks period, has been partially put on hold with some businesses commencing operations from May 4. On April 27th, 2020, President Muhammadu Buhari declared an overnight curfew from 8 pm to 6 am across the country, as part of new measures to contain the spread of the COVID-19. This comes along with the phased and gradual easing of lockdown measures in FCT, Lagos, and Ogun States, and will take effect from Saturday, 2nd May 2020, at 9 am.
READ ALSO: Bill Gates says Trump's WHO funding suspension is dangerous
| Date | Confirmed case | New cases | Total deaths | New deaths | Total recovery | Active cases | Critical cases |
| --- | --- | --- | --- | --- | --- | --- | --- |
| May 25, 2020 | 8068 | 229 | 233 | 7 | 2311 | 5524 | 7 |
| May 24, 2020 | 7839 | 313 | 226 | 5 | 2263 | 5360 | 7 |
| May 23, 2020 | 7526 | 265 | 221 | 0 | 2174 | 5131 | 7 |
| May 22, 2020 | 7261 | 245 | 221 | 10 | 2007 | 5033 | 7 |
| May 21, 2020 | 7016 | 339 | 211 | 11 | 1907 | 4898 | 7 |
| May 20, 2020 | 6677 | 284 | 200 | 8 | 1840 | 4637 | 7 |
| May 19, 2020 | 6401 | 226 | 192 | 1 | 1734 | 4475 | 7 |
| May 18, 2020 | 6175 | 216 | 191 | 9 | 1644 | 4340 | 7 |
| May 17, 2020 | 5959 | 388 | 182 | 6 | 1594 | 4183 | 7 |
| May 16, 2020 | 5621 | 176 | 176 | 5 | 1472 | 3973 | 7 |
| May 15, 2020 | 5445 | 288 | 171 | 3 | 1320 | 3954 | 4 |
| May 14, 2020 | 5162 | 193 | 168 | 3 | 1180 | 3815 | 4 |
| May 13, 2020 | 4971 | 184 | 164 | 6 | 1070 | 3737 | 4 |
| May 12, 2020 | 4787 | 146 | 158 | 6 | 959 | 3670 | 4 |
| May 11, 2020 | 4641 | 242 | 152 | 10 | 902 | 3589 | 4 |
| May 10, 2020 | 4399 | 248 | 142 | 17 | 778 | 3479 | 4 |
| May 9, 2020 | 4151 | 239 | 127 | 11 | 745 | 3278 | 4 |
| May 8, 2020 | 3912 | 386 | 118 | 10 | 679 | 3115 | 4 |
| May 7, 2020 | 3526 | 381 | 108 | 4 | 601 | 2818 | 4 |
| May 6, 2020 | 3145 | 195 | 104 | 5 | 534 | 2507 | 1 |
| May 5, 2020 | 2950 | 148 | 99 | 5 | 481 | 2370 | 4 |
| May 4, 2020 | 2802 | 245 | 94 | 6 | 417 | 2291 | 2 |
| May 3, 2020 | 2558 | 170 | 88 | 2 | 400 | 2070 | 2 |
| May 2, 2020 | 2388 | 220 | 86 | 17 | 351 | 1952 | 2 |
| May 1, 2020 | 2170 | 238 | 69 | 10 | 351 | 1751 | 2 |
| April 30, 2020 | 1932 | 204 | 59 | 7 | 317 | 1556 | 2 |
| April 29, 2020 | 1728 | 196 | 52 | 7 | 307 | 1369 | 2 |
| April 28, 2020 | 1532 | 195 | 45 | 4 | 255 | 1232 | 2 |
| April 27, 2020 | 1337 | 64 | 41 | 0 | 255 | 994 | 2 |
| April 26, 2020 | 1273 | 91 | 41 | 5 | 239 | 994 | 2 |
| April 25, 2020 | 1182 | 87 | 36 | 3 | 222 | 925 | 2 |
| April 24, 2020 | 1095 | 114 | 33 | 1 | 208 | 855 | 2 |
| April 23, 2020 | 981 | 108 | 32 | 3 | 197 | 753 | 2 |
| April 22, 2020 | 873 | 91 | 29 | 3 | 197 | 648 | 2 |
| April 21, 2020 | 782 | 117 | 26 | 3 | 197 | 560 | 2 |
| April 20, 2020 | 665 | 38 | 23 | 1 | 188 | 466 | 2 |
| April 19, 2020 | 627 | 86 | 22 | 2 | 170 | 436 | 2 |
| April 18, 2020 | 541 | 48 | 20 | 2 | 166 | 356 | 2 |
| April 17, 2020 | 493 | 51 | 18 | 4 | 159 | 317 | 2 |
| April 16, 2020 | 442 | 35 | 13 | 1 | 152 | 277 | 2 |
| April 15, 2020 | 407 | 34 | 12 | 1 | 128 | 267 | 2 |
| April 14, 2020 | 373 | 30 | 11 | 1 | 99 | 263 | 2 |
| April 13, 2020 | 343 | 20 | 10 | 0 | 91 | 242 | 2 |
| April 12, 2020 | 323 | 5 | 10 | 0 | 85 | 228 | 2 |
| April 11, 2020 | 318 | 13 | 10 | 3 | 70 | 238 | 2 |
| April 10, 2020 | 305 | 17 | 7 | 0 | 58 | 240 | 2 |
| April 9, 2020 | 288 | 14 | 7 | 1 | 51 | 230 | 2 |
| April 8, 2020 | 274 | 22 | 6 | 0 | 44 | 226 | 2 |
| April 7, 2020 | 254 | 16 | 6 | 1 | 44 | 204 | 2 |
| April 6, 2020 | 238 | 6 | 5 | 0 | 35 | 198 | 2 |
| April 5, 2020 | 232 | 18 | 5 | 1 | 33 | 194 | 2 |
| April 4, 2020 | 214 | 5 | 4 | 0 | 25 | 185 | 0 |
| April 3, 2020 | 209 | 25 | 4 | 2 | 25 | 180 | 0 |
| April 2, 2020 | 184 | 10 | 2 | 0 | 20 | 162 | 0 |
| April 1, 2020 | 174 | 35 | 2 | 0 | 9 | 163 | 0 |
| March 31, 2020 | 139 | 8 | 2 | 0 | 9 | 128 | 0 |
| March 30, 2020 | 131 | 20 | 2 | 1 | 8 | 121 | 0 |
| March 29, 2020 | 111 | 22 | 1 | 0 | 3 | 107 | 0 |
| March 28, 2020 | 89 | 19 | 1 | 0 | 3 | 85 | 0 |
| March 27, 2020 | 70 | 5 | 1 | 0 | 3 | 66 | 0 |
| March 26, 2020 | 65 | 14 | 1 | 0 | 2 | 62 | 0 |
| March 25, 2020 | 51 | 7 | 1 | 0 | 2 | 48 | 0 |
| March 24, 2020 | 44 | 4 | 1 | 0 | 2 | 41 | 0 |
| March 23, 2020 | 40 | 10 | 1 | 1 | 2 | 37 | 0 |
| March 22, 2020 | 30 | 8 | 0 | 0 | 2 | 28 | 0 |
| March 21, 2020 | 22 | 10 | 0 | 0 | 1 | 21 | 0 |
| March 20, 2020 | 12 | 4 | 0 | 0 | 1 | 11 | 0 |
| March 19, 2020 | 8 | 0 | 0 | 0 | 1 | 7 | 0 |
| March 18, 2020 | 8 | 5 | 0 | 0 | 1 | 7 | 0 |
| March 17, 2020 | 3 | 1 | 0 | 0 | 0 | 3 | 0 |
| March 16, 2020 | 2 | 0 | 0 | 0 | 0 | 2 | 0 |
| March 15, 2020 | 2 | 0 | 0 | 0 | 0 | 2 | 0 |
| March 14, 2020 | 2 | 0 | 0 | 0 | 0 | 2 | 0 |
| March 13, 2020 | 2 | 0 | 0 | 0 | 0 | 2 | 0 |
| March 12, 2020 | 2 | 0 | 0 | 0 | 0 | 2 | 0 |
| March 11, 2020 | 2 | 0 | 0 | 0 | 0 | 2 | 0 |
| March 10, 2020 | 2 | 0 | 0 | 0 | 0 | 2 | 0 |
| March 9, 2020 | 2 | 1 | 0 | 0 | 0 | 2 | 0 |
| March 8, 2020 | 1 | 0 | 0 | 0 | 0 | 1 | 0 |
| March 7, 2020 | 1 | 0 | 0 | 0 | 0 | 1 | 0 |
| March 6, 2020 | 1 | 0 | 0 | 0 | 0 | 1 | 0 |
| March 5, 2020 | 1 | 0 | 0 | 0 | 0 | 1 | 0 |
| March 4, 2020 | 1 | 0 | 0 | 0 | 0 | 1 | 0 |
| March 3, 2020 | 1 | 0 | 0 | 0 | 0 | 1 | 0 |
| March 2, 2020 | 1 | 0 | 0 | 0 | 0 | 1 | 0 |
| March 1, 2020 | 1 | 0 | 0 | 0 | 0 | 1 | 0 |
| February 29, 2020 | 1 | 0 | 0 | 0 | 0 | 1 | 0 |
| February 28, 2020 | 1 | 1 | 0 | 0 | 0 | 1 | 0 |