Nigeria to lose over $160 million to cocoa, cashew exports over COVID-19
Nigeria is projected to lose over $160 million to cocoa and cashew exports in 2020
Coronavirus pandemic is expected to cause significant hardship to the non-oil export sector, as Nigeria is projected to lose over $160 million to cocoa and cashew exports in 2020. Agricultural exports like Cocoa, Sesame and Cashew exports are predicted to suffer, due to the pandemic that has lockdown economies of nations across the globe.
This was disclosed by the Nigerian Export Promotion Council in a report, which was seen by Nairametrics, titled Impact assessment of and Policy Responses to the Coronavirus Pandemic on Agricultural Exports: Early evidence from Nigeria.
What it means: A fall in exports of over $100 million is expected in the cocoa sector due to the declining prices, which can be attributed to the falling demand in Europe. Though Sesame exports are likely to prove more resilient due to a smaller decline in prices and more diversified export markets, Cashew exports are expected to shed $60 million. This is expected owing to the Vietnam Cashew Association's guidance to enterprises within the country to carefully consider before importing raw cashew.
READ ALSO: 2020: CBN eyes $4 billion non-oil revenue 
While other nations had prohibited exports of certain food products, such a move would be practically difficult for Nigeria to make. The reason is simple and that is because the most populous black nation exports Cocoa, cashew and Sesame to cater to foreign demand.
Findings revealed that the exports of the three commodities, in 2018, led to foreign exchange earnings of about $800 million for Nigeria, which means they accounted for over 70% of all agricultural exports. But for the COVID-19 outbreak, the proceeds from the commodities would suffer setbacks by the end of 2020.
What you need to know: About 280,000 metric tonnes of cocoa beans are produced annually in Nigeria, and about 90% of this exported. That means the impact of the development would be felt more on Cocoa, as it is particularly vulnerable.
It stated, "Over the last decade, cocoa has been the top-performing non-oil export product in Nigeria. Commodity markets have taken a major hit, and this does not apply solely to crude oil. The price of Nigerian cocoa beans stood at $2880.63/tonne on 03 February 2020 (source: ITC market price information). It has now fallen to $2440.94/tonne as of 30 March 2020 (source: ITC market price information). This is a fall of $439.69 per tonne.
"Assuming production stays the same this year, this translates to a loss in export earnings of around $110.8 million across the year. However, if the lockdown in Nigeria in Lagos, FCT and Ogun state, spreads to cocoa producing states such as Ondo and Cross river, then production will evidently fall, generating a further loss in foreign exchange."
READ MORE: FG moves to clamp down on tax evaders in mining sector 
Meanwhile, the demand for Nigerian cocoa is at risk of recording a further decline. For instance, Europe remains the epicentre of the COVID-19 pandemic and over 81% of Nigerian cocoa was exported to Europe in 2018, with 65% going to the Netherlands and Germany alone.
Though the price change seen in Sesame seed has not been drastic as cocoa, the value has also dropped by $60 per tonne from $1.270 per tonne to $1,210/tonne.
On its own part, Cashew exports have been on the increase after NEPC targeted the scale-up production in Nigeria. "Production is now around 200,000 metric tonnes, with semi-processing plants common around the country. However, as of 2018, 90.5% of cashew exports were still raw cashew nuts, accounting for over $162 million.
'For both the raw and semi-processed cashew, the exports go almost entirely to Viet Nam and India. This puts Nigeria at major risk should these two countries choose to limit their imports of raw and semi-processed cashew, due to fears over falling demand for the final product. Indeed, the Standing Committee of the Viet Nam Cashew Association (Vinacas) has warned enterprises in the country to carefully consider before buying raw cashew from West Africa due to implications of the pandemic, It added.
READ ALSO: Nigeria's cashew nuts exports fall by 74%
In all, NEPC has shown that the agricultural export sector is at major risk following the COVID-19 pandemic, as the commodities mentioned above and others are expected to witness a lull in 2020. Assuring Nigerians of its commitment, NEPC explained that its efforts in addressing the logistical challenges facing exports currently, as well as promoting diversification of the nation's agricultural export.
Brent crude surges pass $36, as major oil producers stick to their pledge on oil output cut
Note that crude oil prices are still down by 45% since the beginning of 2020, a situation that had forced oil-dependent Nigeria to revise/readjust her 2020 national budget, as Nairametrics reported.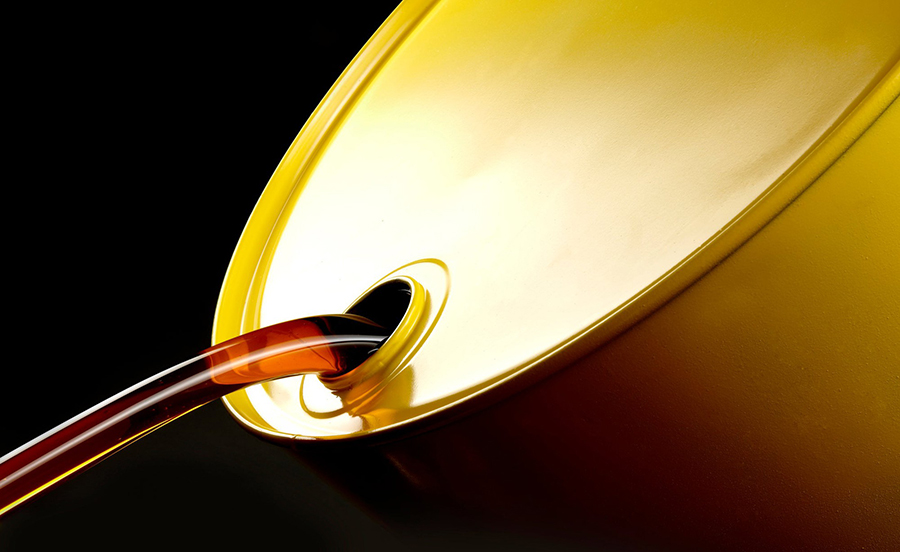 Brent crude gained on Tuesday's London trading session, upon clear signs that major oil producers are sticking to commitments to reduce crude supply, even as more automobiles get back on the road following the lifting of COVID-19 lockdowns around the world.
Brent crude futures gained about 0.7%, to trade at $36.25, 6.50 am Nigerian time adding to a 1.1% gain on Monday in thin holiday trading. Commenting on this, Will Sungchil Yun, a commodities analyst at VI Investment Corp., said the following to Bloomberg news from Seoul:
"The market is starting to witness the effect of output cuts along with a reduction in inventories, while the global economy is on its path to recovery. Still, there's caution with the absence of a cure for the pandemic as well as the possibility of a second wave of infections." 
The energy market's bullish run was boosted by comments from Russia which reported that its oil output had nearly plunged to its target of 8.5 million barrels per day for May and June. Daniel Hynes, a senior commodity strategist at Australia and New Zealand Banking Group, told CNBC that "there's definitely a feeling those cuts have come through as well as you could expect. "With economies restarting, the focus definitely is on the improvement in the fundamentals, rather than what seemed like a complete collapse in demand only a few weeks ago."
Meanwhile, Russia's energy minister, Alexander Novak, explained that a surge in fuel demand should help reduce the present global surplus of around 7-12 million barrels per day by June or July. 
Early next month, OPEC+ members are expected to meet to discuss whether to maintain their supply cuts which are intended at shoring prices. Note that crude oil prices are still down by 45% since the beginning of 2020, a situation that had forced oil-dependent Nigeria to revise/readjust her 2020 national budget, as Nairametrics reported.
Africa day 2020: Buhari urges economic groups, CSOs and private sectors to drive peace for economic development
President Muhammadu Buhari has urged economic groups, CSOs and private sectors in Africa to strengthen collaborative efforts of the AU.
As Nigeria continues to battle the rising insecurity fuelled by the COVID-19 pandemic, President Muhammadu Buhari has urged regional economic groups, civil society organisations and the private sector in Africa to strengthen collaborative efforts among member-countries of the African Union.
He added that stakeholders must take full ownership of the theme of this year's celebration to  'silence the guns', and allow for economic development in the continent.
"Peace, security, unity, and harmony are prerequisites for development in Africa," Buhari said, stressing the need for all economic groups to work together to achieve the peace required for economic growth.
This was part of the President's message to African leaders to mark the celebration of the "Africa Day 2020," by the African Union Commission and the World Health Organization (WHO).
(READ MORE:Post Covid19: Global Leaders at UBA Africa Day Conversations Seek Economic Recovery)
President Buhari said Africa has given the world a new hope by choosing the theme ''Silencing the Guns in the context of the COVID-19'' for this year's Africa Day.

— Garba Shehu (@GarShehu) May 25, 2020
He noted that the selected theme for the year 2020, "Silencing the Guns in the context of the COVID-19" provides a ray of hope in the seemingly bleak situation caused by the pandemic across the globe.
He stressed the need for African leaders to ensure that every effort is made to ensure the success of silencing the guns in the continent, emphasizing the need to sensitize Africans about the inseparable connection between peace and development.
Get the Nairametrics App
About the Africa Day
Africa Day is observed annually on 25 May, in commemoration of the founding of the Organization of African Unity (OAU), which was founded on 25 May 1963 in Addis Ababa, Ethiopia and is now known as the African Union.
Nigeria's external reserves up by 7% in 21 days, currency speculators to lose over N10 billion 
It should be noted that Nigeria's external reserves went on a downward slide last year, having lost $11.75 billion within a space of 10 months.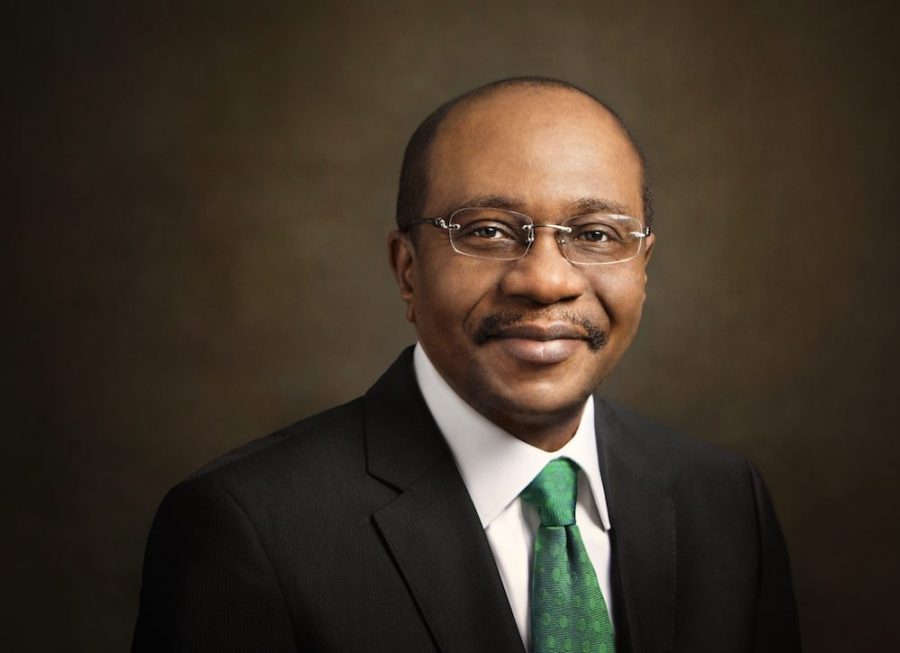 The continuous increase in Nigeria's external reserves appears to have been sustained as it recorded a third consecutive week of growth at the end of last week. Available data from the Central Bank of Nigeria (CBN) show that the country's external reserve had risen to about $35.77 billion as of May 21, 2020. 
Despite the volatility of the foreign exchange market due to decline in crude oil export earnings, the external reserves increased sharply by almost $1 billion in just 9 days, rising from the $34.78 billion that it recorded on May 12, 2020, to about $35.77 billion that it ended with on May 21, 2020. 
Nigeria's external reserves have been on a steady increase since April 29, 2020, when it stood at $33.42 billion. This represents an increase of about $2.35 billion or 7% in 21 days. 
READ ALSO: Forex crisis: Those patronizing parallel market will lose money – CBN Governor
It should be noted that Nigeria's external reserves went on a downward slide last year, after hitting a peak of $45.17 billion on June 11, 2019, thereby losing $11.75 billion within a space of 10 months. 
The recent gradual increase of the external reserves and improved liquidity in the foreign exchange market, thanks to the CBN, have helped to strengthen the naira at the Investors and Exporters (I&E) window. This was especially the case last week when the naira exchanged at N385.94 to a dollar from N386 to a dollar. 
Note that the improved liquidity in the foreign exchange market and the continuous increase in the country's external reserves were also made possible by the recent disbursement of $3.4 billion emergency facility by the International Monetary Fund (IMF) to the CBN on May 6, 2020. The money was intended to help Nigeria mitigate the impact of the coronavirus pandemic. 
Recall that the naira has been under pressure against other major currencies, particularly the dollar, even as currency speculators have been making a lot of demands for dollars so as to make profits on future sales. 
READ ALSO: Nigeria's currency stability persists at the expense of external reserves
Just last week, the CBN Governor, Godwin Emefiele, had to warn speculators and businesses to stop patronizing the parallel market operators. According to him, the rates they are buying dollar now are unrealistic and possibilities abound that they will lose their money if they continue to do so. It has been estimated that speculators could incur over N10 billion losses. 
In the meantime, Governor Emefiele had promised more liquidity in the forex market, assuring that all genuine dollar demands by businesses and individuals will be met. This is coming against the backdrop of the planned resumption of dollar sales to the Bureau De Change Operators (BDC) by the CBN after almost 6 weeks that was suspended due to the lockdown occasioned by the coronavirus pandemic. The President of Association of Bureau De Change Operators (ABCON), Aminu Gwadebe, had pointed out that the return of the BDCs to the forex market will help chase away speculators, curb rising inflation, boost productivity and employment, enhance price discovery, enhance market transparency and competitiveness.