DISCLAIMER: Ex-Cavendish MD distances self from alleged statement on OML 110
Alhaji Ibrahim Mai Deribe, a former MD of Cavendish Petroleum Limited, has dissociated himself from an alleged statement on OML 110.
PUBLIC DISCLAIMER
My attention has been drawn to a statement with respect to OML110 and published online. This libelous statement purportedly originated from Cavendish Petroleum Limited and was allegedly authored by me whilst also falsely claiming that I, Alhaji Ibrahim Mai Deribe signed in the capacity of Managing Director.
I, Alhaji Ibrahim Mai Deribe, wish to state the following:
i. I have not authored any such statement in any capacity – personal or otherwise. I have also not caused another to write on my behalf neither have I had any just or probable cause to author such false, misleading and malicious statements with respect to the revoked OML110.
ii. I had also ceased to be the Managing Director of Cavendish Petroleum for a long time so to attribute a statement from me in that capacity or otherwise should be seen for what it is – a disdainful, calculated attempt by unscrupulous agents to mislead, malign and impugn on my integrity and that of others so mentioned for whatever sinister reasons.
iii. I completely dissociate myself from the false statement attributed to me and subsequent malicious report published on some faceless online sites without any proof to back it up whatsoever. The statement is highly libelous in its entirety.
iv. As far as I am aware, these malicious statements and report are not reflective of my opinion, thoughts or the true state of things based on the facts available.
v. Further, to the best of my knowledge, neither Cavendish Petroleum or anyone associated with the company has authorized or caused the publication of the said false statements.
I therefore wish to inform the public and other stakeholders that the purported statement is malicious against the persons mentioned, false, misleading and did not originate from me in any capacity. I fully dissociate myself from the purported, false and malicious report and urge the unsuspecting public and all stakeholders to disregard the statement in its entirety as I will not hesitate to pursue all legal means to prevent and protect my name and reputation from any further misuse and/or misrepresentation – in any capacity.
SIGNED:
_____________________________
Alhaji Ibrahim Mai Deribe
Former Managing Director, Cavendish Petroleum
UBA Business Series to equip SMEs with Performance Management Strategies for Organisational Growth
UBA has been assisting with essential tips to help businesses ensure that they stay afloat and remain thriving.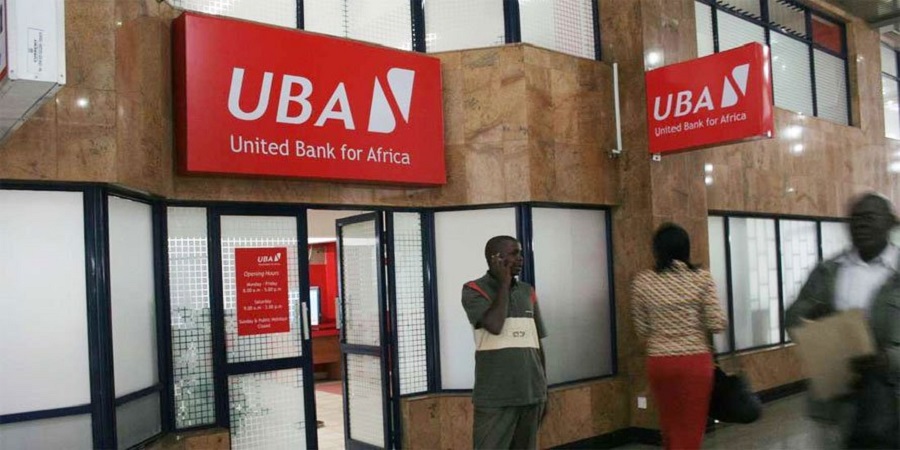 As part of its commitment to support the growth and sustainability of Micro, Small and Medium-scale Enterprises (MSME) in the continent, Pan African financial Institution, United Bank for Africa (UBA) Plc, is set to organise the next edition of its UBA Business Series.
The UBA Business Series which is a monthly event, is an MSME Workshop as well as a capacity-building initiative of the bank where business leaders and professionals share well-researched insights on best practices for running successful businesses, especially in the face of the difficult operating environment that dominates the African business landscape.
Through this initiative, UBA has been assisting with essential tips to help businesses re-examine their models and strategies and ensure that they stay afloat and remain thriving.
The topic for the next edition of the series is ' Managing Performance for Business Growth,' and it will be held on Wednesday, April 14, 2021, via Microsoft Teams. At this session, the Managing Director, Secure ID Limited, Mrs Kofo Akinkugbe, will be sharing useful tips and insights on the key strategies of performance management to boost business growth.
Akinkugbe is the founder of SecureID Nigeria, a MasterCard, VISA and Verve certified Smartcard Personalization Bureau and Digital Technology company. She currently serves as the Managing Director/CEO, Secure Card Manufacturing, – a Smartcard manufacturing plant producing high-security identity cards and documents for the Banking, Telecoms and Public sectors across Africa and beyond.
The capacity-building event is a virtual session which is open to all – including business owners and leaders – and will be held on Wednesday, April 14th, 2021, at 2pm WAT. Interested participants can register via http://bit.ly/UBASMEWorkshopMarch2021
UBA's Head, SME Banking, Sampson Aneke said of Akinkugbe, 'with her vast experience garnered over the years from various sectors, she will help business owners understand how performance management strategies can be effectively implemented to ensure business growth'.
He emphasised UBA's commitment and deep passion for small businesses, which according to him, remains the engine of any developing economy adding, "We know small businesses are the backbone of the economy in every country. In many climes, businesses with fewer than 100 employees account for 98.2% of all businesses. This no doubt captures the importance of SMEs to a thriving economy which is why UBA is committed to seeing them flourish."
Konga eyes quality healthcare distribution across Nigeria with Konga Health
Konga Health is set to expand access to quality Medicare for Nigerians as it debuts in June 2021.
Konga Health, a highly anticipated digital health care distribution subsidiary of Nigeria's leading e-Commerce giant, Konga is set to go live by June 2021.
The tech-driven health care company is expected to expand access to quality Medicare for millions and revolutionize the health care value chain in Nigeria.
Feelers from a reliable source indicate that the management of Konga has secured all pending statutory approvals for the formal launch of the company. Further, the source disclosed that the management of Konga has been testing its robust technology, nationwide logistics and payment platforms in partnership with local and international players in the sector ahead of the rollout in order to achieve a seamless experience from launch.
Konga Health will expectedly provide huge employment opportunities for medical professionals and other Nigerians.
Meanwhile, the expected debut of Konga Health has also been confirmed by a confidential source at Konga. The source, who spoke on the condition of anonymity, revealed that Konga Health will radically improve the speed at which quality drugs are delivered nationwide to pharmacies, hospitals and other health services providers, while also boosting structured last mile delivery to patients and other end-users across Nigeria. In addition, he disclosed that Konga Health will power an unprecedented level of digital health democracy in Nigeria, adding that the company may possibly launch a globally rated blood bank across the six geo-political regions in Nigeria, using cloud-based digital sensors to monitor secure cold rooms in its facilities.
''I can assure you that it is an ambitious project which serious local and international donor agencies, government at all levels, the public sector and corporate organizations will leverage to deliver quality health programs, backed by reliable data at the least cost to the remotest villages,'' the source stated.
Konga Health was initially due for launch in September 2019.
However, the management of Konga had pushed back the rollout due to delays encountered with approvals from statutory bodies.
Nairametrics | Company Earnings
Access our Live Feed portal for the latest company earnings as they drop.