US President, Joe Biden gains access to Trump-Putin 4-year call record
Joe Biden has retrieved records of the conversations between Donald Trump and Vladimir Putin.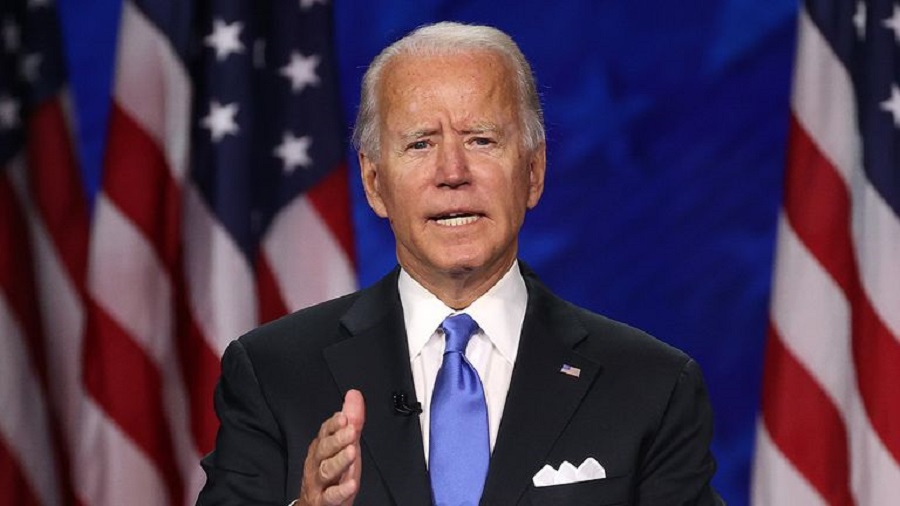 The new US President, Joe Biden, has retrieved records of the conversations between Russian President, Vladimir Putin, and Donald Trump over the 4 years of Trump's presidency, according to some sources.
This is to help give a clearer picture and determine whether Trump revealed sensitive information or struck any deals with Moscow that could take Biden's administration by surprise.
According to a report from Politico, what was said between the 2 world leaders is a great mystery, one that advisers to President Joe Biden is imperative to find out, now that he is in the White House.
READ: Banking giant, Deutsch Bank to cut ties with President Trump
A former Trump White House official in a chat with Politico said, "They (Biden national security team) don't need our approval to see those (records). Biden owns all the call materials. There is only one president at a time."
A former national security official who is close to the new president said, "It is a national security priority to find out what Trump said to Putin over his four years in office. Some things, like what happened in some face-to-face meetings where no American translator or note-taker was present, may never be fully known.
READ: Calls to impeach me are ridiculous – US President, Trump
A second former Trump White House official said, "But I would be very surprised if the new national security team were not trying to access the call records." "There are certain things a president and his immediate staff should be able to hold privileged to do the work of government, without being subject to constant partisan gamesmanship.''
What you should know
It is on record that Donald Trump closely guarded his private conversations with foreign leaders while in office, going as far as to have some hidden in the National Security Council (NSC)'s top-secret codeword system to restrict his staff and even cabinet members from having access to prevent leaks.
Although the conversations were not recorded, the aides were usually on the line recording what was being said. The transcripts, or the so-called memorandums of conversation, were preserved.
It can also be recalled that the US intelligence agencies, accused the Russian Government of interfering in the 2016 US Presidential election with the aim of harming the campaign of the then-Democratic candidate, Hilary Clinton, boosting the candidacy of Donald Trump and increasing political and social discord in the United States.
The US intelligence agencies said the operation, 'code-named Project Lakhta', was directly ordered by the Russian President, Vladimir Putin.
President Biden revokes Trump's ban for green card applicants in US
Joe Biden has revoked Donald Trump's order that blocked many green card applicants from entering the US.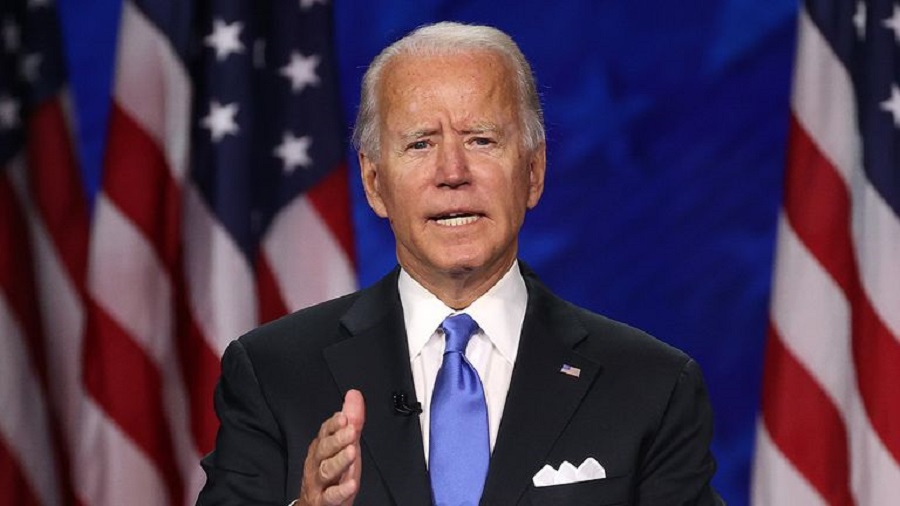 The United States President, Joe Biden, on Wednesday, revoked former President Donald Trump's order that blocked many green card applicants from entering the United States.
Biden rescinded Trump's proclamation limiting the number of new work visas for temporary foreign workers in the US amid the coronavirus pandemic.
According to a report from Reuters, the order by President Biden was provided by a communication from the White House on Wednesday, February 25, 2021.
Former President Donald Trump had in June 2020, signed the proclamation that suspended certain categories of non-immigrant work visas as part of the effort to revive the US economy and the need to protect US workers amid high unemployment due to the coronavirus pandemic.
However, President Biden rejected that reasoning in a proclamation while rescinding the visa ban and said it had prevented families from reuniting in the United States and harmed US businesses.
He pointed out that the suspension of entry imposed in Proclamation 10014, does not advance the interest of the United States.
What you should know
The newly sworn US President had pledged to reverse many of Trump's hardline immigration policies with immigrant advocates recently asking him to lift the visa ban, which was set to expire on March 31.
The suspension order by former President Donald Trump for a certain category of non-immigrant work visas includes H-1B visas for work in high-tech industries and a range of others for low-skill workers, interns, teachers, and company transfers
In October, a federal judge in California blocked Trump's ban on those foreign guest workers as it affected hundreds of thousands of US businesses that fought the policy in court.
UK's Supreme Court rules that Uber drivers are workers not self employed
UK's Supreme Court has ruled that Uber drivers be classified as workers rather than self-employed.
The UK's Supreme Court has ruled that the ride-hailing app firm Uber must classify its drivers as workers rather than self-employed.
Delivering his judgment, Lord Leggatt said that the Supreme Court unanimously dismissed Uber's appeal that it was an intermediary party and stated that drivers should be considered to be working not only when driving a passenger, but whenever logged in to the app.
By this pronouncement and ruling by the Supreme Court, the ride-hailing app firm, Uber must classify its drivers as workers rather than self-employed, BBC reports.
What they are saying
The former Uber drivers, James Farrar and Yaseen Aslam, who originally won an employment tribunal against the ride-hailing giant in October 2016, told the BBC they were "thrilled and relieved" by the ruling.
Aslam, president of the App Drivers & Couriers Union (ADCU) said,
"I think it's a massive achievement in a way that we were able to stand up against a giant.
"We didn't give up and we were consistent – no matter what we went through emotionally or physically or financially, we stood our ground.
"This is a win-win-win for drivers, passengers and cities. It means Uber now has the correct economic incentives not to oversupply the market with too many vehicles and too many drivers"
Aslam claims that Uber's practices forced him to leave the trade as he couldn't make ends meet is reconsidering his decision as he returns to driving for the app again, though the process is taking too long.
"It took us six years to establish what we should have got in 2015. Someone somewhere, in the government or the regulator, massively let down these workers, many of whom are in a precarious position"
Farrar, on his own part, highlighted that with fares down 80% due to the pandemic, many drivers have been struggling financially and feel trapped in Uber's system.
"We're seeing many of our members earning £30 gross a day right now. The self-employment grants issued by the government only cover 80% of a driver's profits, which isn't even enough to pay for their costs.
"If we had these rights today, those drivers could at least earn a minimum wage to live on."
What you should know
By this decision, tens of thousands of Uber drivers are set to be entitled to minimum wage and holiday pay.
The proximate implication of this ruling is that Uber could be facing a hefty compensation bill and have wider consequences for the gig economy.
The gig economy is based on flexible, temporary, or freelance jobs, often involving connecting with clients or customers through an online platform.
In a long-running legal battle, Uber had appealed to the Supreme Court after losing three earlier rounds.
The Supreme Court's ruling that Uber has to consider its drivers "workers" from the time they log on to the app, until they log off is seen as a key point.
Uber drivers typically spend time waiting for people to book rides on the app. Previously, the firm had said that if drivers were found to be workers, then it would only count the time during journeys when a passenger is in the car.
Nairametrics | Company Earnings