Gold price loses $80 following Russia's COVID-19 vaccine approval
This marks gold's steepest daily decline in nearly five months.
Gold futures have lost about  5% or $80 in less than four hours, at the London trading session this afternoon.
Gold futures fell as low as $1,950 per ounce, $80 differential from its opening price of $2,030
This marks gold's steepest daily decline in nearly five months, even as global stocks went bullish following news that Russia's COVID-19 vaccine has obtained regulatory approval.
READ MORE: Cocoa prices melt lower as COVID-19 weakens demand 
The COVID-19 vaccine approval by Russia was met with some skepticism by experts.
Russian President Vladimir Putin announced on Tuesday that a locally developed vaccine for COVID-19, Sputnik-V, has been given regulatory approval and is ready for use.
Russian Health Minister Mikhail Murashko said that the vaccine had "proven to be highly effective and safe", with mass vaccination planned to start in October.
But health regulators elsewhere have cast doubts on the vaccine, as it has not yet gone through safety trials and Russia did not offer any scientific evidence of the vaccine's effectiveness and safety.
Oil prices propel above $40/barrel but bulls prospect remains weak
Brent crude (LCOc1) was up 0.41% to trade at $42.11 a barrel by 0706am GMT.
Crude oil prices rallied higher on Friday at the opening of London's trading session.
The black liquid is on track for a weekly decline because of rising concerns about the global resurgence of COVID-19 infections and its effects on fuel demand, while additional supplies from Libya continue to weaken oil bulls' prospect.
Brent crude is heading for a price decline of around 2.5% this week with WTI also on track for a price fall of about 1.5%. Both benchmarks are also heading for a monthly decline, which would be the first for Brent in six months.
READ: FIRS moves to stop tax evasion with newly launched intelligence system 
What we know; Brent crude (LCOc1) was up 0.41% to trade at $42.11 a barrel by 0706am GMT, while U.S. West Texas Intermediate (WTI) crude (CLc1) gained 0.42% to trade at $40.48.
Stephen Innes, Chief Global Market Strategist at AxiCorp in a note to Nairametrics spoke on the price movement of crude oil with prevailing macros affecting the price.
READ: Oil prices slump over prolonged COVID-19 restrictions, Libya resumes production
Saying, "Oil prices bounced overnight as investors turned optimistic that the US Congress may resume stimulus discussions that have been stuck in the swap. Lawmakers were all ears after a chorus of US Federal Reserve committee members were again at pain to point out the need for additional fiscal support. And cries from the world's top central banker Jerome Powell struck a chord during this week's testimony to Congress and the Senate. Lawmakers in contentious election battles can ill afford the negative press around Congress' dithering during the next 6-week election run-up. A US stimulus package pre-November election is very much underpriced and could be a significant catalyst for oil's demand function and could punch prices higher."
However, supply-side dynamics are quite more encouraging than before and should get reflected in a strong downtrend in inventories over the next few months
Crude oil prices fall on fears of global energy demand
In Thursday's trading session, Crude oil prices fell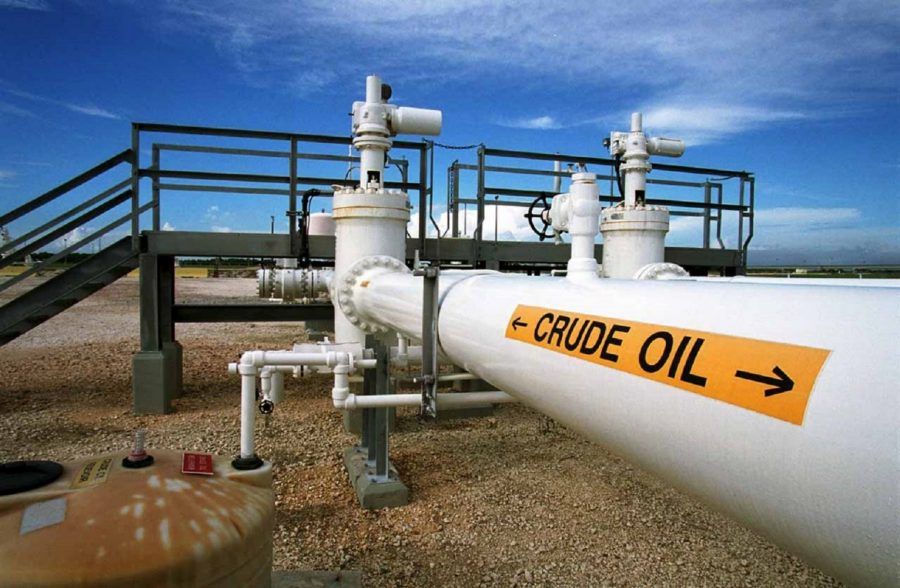 Crude oil prices dropped at Thursday's trading session. This slide is attributed to recent poor E.U. economic data, and a lower-than-expected U.S. gasoline demand. Fears of a second wave of COVID-19 in emerged economies also weakened investors' enthusiasm.
What we know: Brent oil futures fell 0.57% to $41.53 by (6:40 AM GMT) and WTI futures slid 0.78% to $39.62.
The E.U. released purchasing manager index data that heightened fears about the region's economic recovery hopes, with the services index dropping by 50-mark, separating growth from contraction.
READ: Crude oil prices record gains after tropical storm hit Gulf of Mexico
The U.S. Energy Information Administration (EIA) released figures on Wednesday showing a lower-than-expected draw of 1.639 million barrels for the week to Sep. 18, against a forecast 2.325 million-barrel draw. U.S. demand for gasoline was down 9% at this time last year.
Stephen Innes, Chief Global Market Strategist at AxiCorp, in an explanatory note to Nairametrics, gave detailed insights on the bearish run prevailing in the oil market.
"Crude oil prices initially reversed their decline overnight after the Energy Information Administration reported that commercial oil stocks trended down due to a large draw in products with gasoline stocks back down to their 5-year average.
READ: De facto Government: CBN explains why it will keep funding the economy
"Yet it was all for naught after US Federal Reserve Chair Jay Powell pancaked global markets with a discordant economic warning and a penetrating call out for more stimulus to congress," Innes stated.
Oil traders are bringing crude oil price recovery to a screeching halt with nervous investors seeking out the US dollar's safety.
Gold prices bow to rising dollar, trades below $1,900/ounce
Gold futures was down 0.89% to trade at $1,890.60 an ounce on Wednesday's trading session.
Gold prices remained under intense pressure at the Wednesday trading session, as it went below $1,900/ounce. The slide is attributed to the rise of the U.S dollar, firing up on all cylinders on the macro that fresh COVID-19 lockdowns will be implemented in London and other parts of Europe.
What we know: At the time this report was drafted, gold futures was down 0.89% to trade at $1,890.60 an ounce.
READ: World Bank puts pressure on Nigeria for more forex reforms to aid recovery
Why the yellow metal is falling now
Rising COVID-19 caseloads in emerged markets have distorted investment strategies of global investors as the world's economic recovery seems to be fragile, driving investors into dollars, which has weighed on the bullion-asset.
On top of that, gold traders also have unwound some of their gold holdings as a part of this week's equity-market sell-offs, which added to the pressures around precious metals.
READ: Gold rockets above $1850 as it continues 9-year high
Stephen Innes, Chief Global Market Strategist at AxiCorp, in a note, spoke on the selling pressure that the yellow metal is presently facing, as it seems the bears are having the upper hand.
"Gold has fallen out of favor; still, the downside may also be limited due to low yields and geopolitical and trade risks that are likely to provide a price floor.
READ: Covid-19: FG reports 36% drop in confirmed cases, disburses N32 billion to 32 states
"The lack of a bounce after Monday's drop is not encouraging. While gold does not look persuasive, there is a limit to how low it is likely to fall – at least ahead of a highly contentious US election, a climate of highly charged geopolitical risks, and renewed COVID-19 concerns.
"The precious metal might continue to struggle to make new highs."