FPI and FDI drop to $68 million and $18 million respectively in April, lowest since 2016
The Covid-19 economic lockdown impacted negatively on investor inflow into Nigeria.
Nigeria attracted just $67.9 million in Foreign Portfolio Investment (FPI) inflow for the month of April 2020, the lowest inflow recorded this year. This is contained in the latest capital importation data obtained from the Central Bank of Nigeria (CBN).  
A cursory look at the Central Bank data shows that FPI sharply reversed from $2.30 billion at the beginning of the year (January) to just $67.9 million inflow in April 2020. Nigeria like most emerging markets relies heavily on foreign portfolio investments to shore up its external reserves and manage its exchange rate position.  
Nigeria shut down its economy in the whole of April as part of its measures to contain the spread of the COVID-19 pandemic.  
READ MORE: UPDATED: Inflation rate jumps to 12.40%, highest in over 2 years
FPI and FDI hit
 2016
 recession low
The outbreak of the COVID-19 pandemic has affected the global economy with emerging markets like Nigeria feeling the full brunt from a fiscal and monetary perspective.   
With the pandemic projected to spread recession across major countries including G20 nations, investors are wary of pumping money into poorer countries like Nigeria. This is despite trillions of dollars in stimulus packages injected by the likes of Japan, the US, Europe, and Canada. Foreign investor apathy is also due to the global lockdown which is still in full force in many sub-Saharan countries like Nigeria.  
In total, Nigeria attracted only $316.8 million capital inflow in April, a 113.5% drop representing a significant decline when compared to the $2.30 billion capital inflow received in January 2020. Total capital importation was $2.4 billion and $615 million in February and March respectively. The majority of the inflows recorded in January and February flowed into Money Market Instruments.
The breakdown of capital inflow shows that the main components of capital inflow (FPI and Foreign Direct Investment) plunged significantly.  
READ MORE: Nigeria receives $17.5 billion diaspora remittances in 2019 
As at the end of April 2020, Foreign Direct Investment (FDI) received was estimated at $18.5 million, down from $110.9 million received earlier in January 2020. FPI, on the other hand, recorded a 3,297% decline from $2.30 billion in January to $67.9 million inflow in April 2020.  
This is the lowest capital inflow received in the Nigerian economy in a single month since the 2016 recession. In 2016 December, Nigeria recorded $76.15 million FPI and $67.9 million in January 2017 respectively.  
READ ALSO: Nigeria received $96 billion diaspora remittances inflow in 6-years
According to the recent report released by the World Bank on the Nigerian economy, in the first quarter of 2020, the total FPI flows into Nigeria declined by 54%, and this is due to increased risk aversion in global capital markets.  
While FPI and FDI both declined, the Central Bank continues to offer high yield to foreign investors, causing the share of FPI in total capital inflows to rise to over 50 percent in 2019. The shift from FDI to FPI represents an increase in Nigeria's reliance on "hot money" to finance the Balance of payment, which exacerbates the vulnerability of the current account.  
Although, the foreign reserves have improved in recent weeks, averaging $36 billion in June 2020. Meanwhile, a sustained reversal in capital flow may further expose the country's foreign reserves, a situation which may necessitate another round of exchange rate unification (Naira devaluation). 
Economic Reopening still a longshot
In the past weeks, major economies of the world have embarked on gradual easing of lockdown, a move targeted at restarting local trade and initiate the recovery process. However, there are new pushbacks on reopening plans as renewed concern about the possibility of a second wave of the COVID-19 pandemic across the globe remains high.     
Nigeria has also faced similar pushbacks on reopening the economy further prolonging a restart of full economic activities. Just recently, the federal government approved a N2.3 trillion stimulus package which they will fund from special accounts and a $3 billion loan from the World Bank. This is in addition to the $3.4 billion already drawn from the IMF.  Whilst, these are all geared towards stimulating the economy, the economic devastation from COVID-19 remains a huge concern. 
Both the IMF and World Bank have predicted the Nigerian economy to contract by 3.4% and 5.4% respectively in 2020. According to the World Bank, in 2020, the current account is expected to hold steady at about -3.1 percent of GDP in 2020, although imports and exports are both projected to contract considerably. 
Perform advanced finasncial calculations on Nairamterics
Also, the World Bank disclosed that Nigeria's exports are expected to fall by US$40.3 billion, 9% of GDP, because of the drop in global oil prices, and imports are expected to fall by US$50.5 billion, 12% of GDP, due to sluggish demand and disruptions in global supply chains.  
Indeed, Nigeria is in a significantly weaker macroeconomic position than it was during the 2015/16 recession, and it has fewer policy instruments to cushion the shocks induced by the pandemic. 
No more N100 a plate meal in Nigeria
Food items across markets have experienced a spike in prices, making it impossible for one to find a decent meal for N100 today even in local outlets.
Gone are the days when an average Nigerian could purchase a meal with N100 and be filled to the brim. Even in Lagos, where foodstuffs are generally perceived to be expensive, a hungry Nigerian with just N100 could buy a loaf of 'Agege' bread for N60, beans for N30, and two sachets of pure water at N5 each; or White rice for N50, beans N30, spaghetti N10, and 2 pure water.
READ: Central Bank says monetary policy not to blame for rising food cost
Similarly, with N100, an average Nigerian could purchase 1 wrap of "amala" for N50 and 2 slices of meat at N20 each with 2 pure water, while some other person could prefer to buy "fufu" in place of "amala" and still be filled.
However, prices of food items are known to be downward sticky in Nigeria, as food items across diverse food classes have experienced price increases in recent times. Of all items, staple food items are the most affected, especially the prices of rice, garri, yam, potato, cassava, and yam flour, to the prices of relatively ostentatious items like semovita, semolina, or poundo yam.
READ: Poor state of roads, unfavourable policies hinder food production- So Fresh boss
Even the market prices of spaghetti and indomie, which are considered close substitutes for rice, have experienced major spike in recent times. By taking an investigative stance, one would realize that Golden penny pasta (spaghetti) which sold for between N120 – N150 a year ago, ow sells for between N230 – N250 a piece, marking about a 66.67% increase in 12 months.
Similarly, egg, a pocket-friendly and close substitute for fish, meat, chicken, and turkey, is not so pocket-friendly anymore, with a price increase from N25 a year ago to N50 as of today – a 100% increase.
READ: How the proposed minimum wage will affect those earning above N30,000
In line with the recent development, coupled with the widespread economic vulnerabilities in the nation, it is obvious that the cost of cooking a meal in Nigeria today is twice as expensive as it was a year ago. As the price of cooking ingredients like tomato paste has increased by more than 200% this year alone. The price of onion, which is a widely eaten vegetable in the country, has also increased.
READ: Delta State House of Assembly passes N384 billion 2021 Appropriation Bill
Consequently, the cost of buying cooked food from 'Mama Put', food restaurants, and other outlets has also gone skyrocketed — it is impossible to get a satisfying meal without spending as much as N300 or more in the process, depending on the type of outlet you patronise. If a person were to spend on meals, an average of N300 twice a day for 31 days, it therefore indicates that an average Nigerian spends at least N18,600 on feeding in a month considering that many Nigerians still earn below the minimum wage of N30,000.
READ: Update: FEC approves 2020 Finance bill as FG denies plans to increase taxes
What they are saying
A food vendor in Abule Egba, known by her street name, Iya Sodiq, said that the cost of items she uses in cooking has gone up recently, and the only option she had was to increase the price she charges her customers to compensate for the recent increase. She disclosed that most times when asked to sell a fixed amount of food by a customer, the quantity she sells now is considerably lower than what she would have sold at the same amount earlier this year.
She stressed that even the smallest bread she sells in her shop currently goes for nothing less than N100.
"The prices of everything in the market is now high. Even the customers are complaining that my food is now small, but they don't understand that I am not even making many gains anymore because food items are now so expensive in the market," Iya Sodiq said.
In a conversation with another food vendor at Ikeja, by the name Mrs. Tobiloba, she highlighted that the cost of preparing a pot of soup has spiked significantly, given that the price of tomato paste, onions, pepper, seasoning, fish, meat, and even rice has gone up relative to last year, which meant her customers have to spend above N100 to quench their hunger.
She said, "Onions, pepper, tomatoes, rice, fish, meat and everything you need to prepare soup or stew have increased in prices in the market. If I sell in the quantity I was selling before, I will definitely run at a loss."
What this means
The persistent increase in the prices of food items has put downward pressures on the real value of money and also the real income of Nigerians. With food inflation rate moving towards the 2017 level of 17.38%, the purchasing power of Nigerians has never been this constrained, with nothing to compensate for the recent increase in the prices of food items, despite the increase in the national minimum wage.
What you should know
After a careful comparison of the composite food index between September 2015 and September 2020, Nairametrics reported last month that food inflation increased by 110.5%, this shows that the purchasing power of Nigerians is constrained, as real income has reduced significantly, despite the 66.7% increase in the National minimum wage from N18,000 to N30,000.
---
Article jointly written by Samuel Oyekanmi and Omokolade Ajayi
Central Bank says monetary policy not to blame for rising food cost
The CBN has insisted that rising food inflation can not be attributed to its monetary policy but to supply-related issues.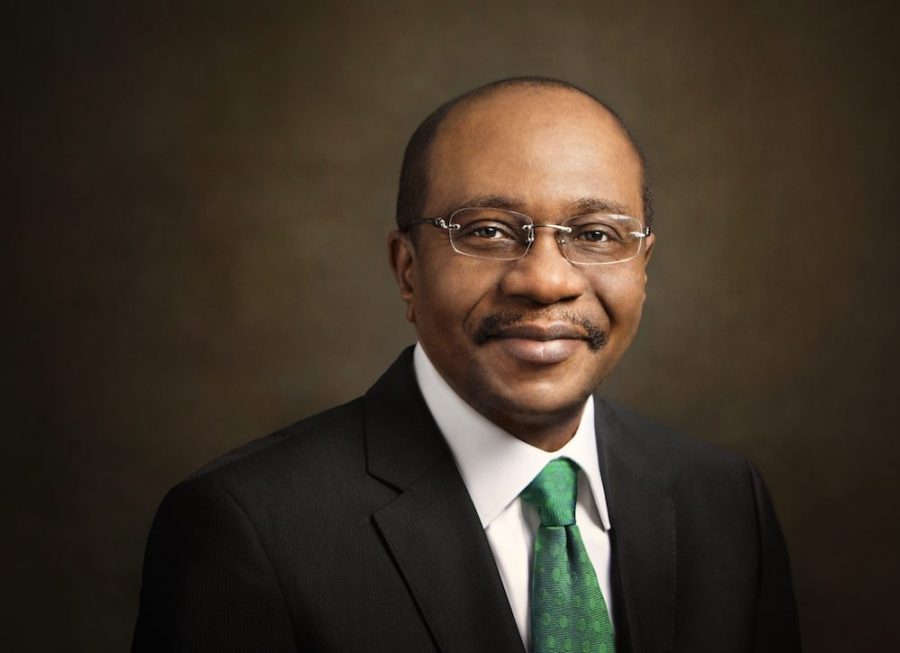 The Central Bank of Nigeria has once again blamed the rising food inflation on supply-related issues, shifting the blame away from its monetary policy.
The latest data from the National Bureau of Statistics (NBS) reveals that the inflation rate for the month of October rose to 14.23% year on year. Food inflation, a major component of Nigeria's inflation rate, rose by 17.38% year on year, underpinning the high cost of food suffered by millions of Nigerians.
Reasons for high food inflation
The central bank in its monetary policy committee meeting held in September identified the rising food inflation and blamed it on factors that are beyond its control. The latest MPC release contains the personal statements of the members.
The increase in headline inflation was largely driven by the persistent increase in the food component, which rose to 16.00% in August 2020, from 15.48% in July 2020. The core component also rose to 10.52% in August from 10.10 per cent in July 2020.
These upticks were driven primarily by legacy structural factors, such as the inadequate state of critical infrastructure and broad-based security challenges across the country, which dampened production activities. Other factors include the disruptions to supply chains, following restrictions to movements to curb the spread of the pandemic; adverse weather conditions, which resulted in the flooding of farmlands; as well as the inflation pass-through to domestic prices, following the depreciation in the exchange rate.
The recent increase in energy cost is also expected to further impact the domestic price level in the short-term.
What this means: By dumping inflation targeting from the demand side, the CBN is simply betting that spending money on stimulus programs will pay off down the road, as cheaper long-term credit will reduce the cost of goods and services and will eventually reflect in the lower inflation rate.
The CBN did not state where it sees the inflation rate and when it will drop to its new target by relying on supply-side management as a strategy.
The CBN claims it has spent about N3.5 trillion on several stimulus programs since Covid-19 broke in the first quarter of the year. However, the inflation rate continues to gallop, eroding the purchasing power of ordinary Nigerians.
The downside of this strategy is that there is very little impetus for foreign investors to purchase CBN securities at very low-interest rates.
This shuts the door to the reliance of foreign portfolio inflows to shore up dollar reserves, leaving us with investors who may want to return to the stock market.
What to expect: If oil prices fail to pick up and foreign investor inflow is not forthcoming, there will likely be heavy pressure on the CBN, effectively worsening things.
Nigerians paid less to refill cooking gas in October – NBS report
The latest report released by the NBS has shown that the average price for refilling a cylinder of cooking Gas decreased in October.
The Liquefied Petroleum Gas (Cooking Gas) report recently released by the National Bureau of Statistics (NBS) shows that the average price for refilling a 5kg cylinder of cooking gas decreased by 1.06% to N1,953.71 in October, from N1974.67 in September 2020.
This is according to the latest NBS Liquefied Petroleum Gas (Cooking Gas) Price Watch report, for the month of October 2020, which was released today the October 17.
READ: Why FG removed VAT on locally produced cooking gas
The report was conducted by collating prices of Liquefied Petroleum Gas (Cooking Gas) across all the 774 local governments across the nation with over 10,000 respondents and locations.
Also, the average price for refilling a 12.5kg cylinder of Liquefied Petroleum Gas (Cooking Gas) also decreased by -0.78% month-on-month and by -0.64% year-on-year to N4,078.65 in October 2020 from N4,110.92 in September 2020.
(READ MORE: DPR closes seven gas firms in Lagos, plans to close more)
Key metrics
States with the highest average price for the refilling of a 5kg cylinder for LPG (Cooking Gas) were Bauchi (N2,487.83), Borno (N2,392.77), and Adamawa (N2,367.80).
States with the lowest average price for the refilling of a 5kg cylinder for LPG (Cooking Gas) were Enugu (N1,611.11), Jigawa (N1,678.57), and Imo (N1,693.75).
States with the highest average price for the refilling of a 12.5kg cylinder for Liquefied Petroleum Gas (Cooking Gas) were Cross River (N4,598.50), Akwa Ibom (N4,562.50), and Anambra (N4,503.14).
States with the lowest average price for the refilling of a 12.5kg cylinder for LPG (Cooking Gas) were Kano (N3,560.00), Oyo (N3,638.46), and Zamfara (N3,700.00).
READ: How NNPC intends to lower the price of cooking gas
Bottom Line
A careful review of the report revealed that the decrease in the average price Nigerians paid to refill cooking gas in October is attributable to the fall in the purchasing power of Nigerians, given the widespread economic vulnerabilities in the nation and the civil unrest in October which impacted businesses negatively.
READ: Here's how much Nigerians paid for gas, kerosene and diesel in June
This development led to a drawback in the use of gas cookers at all front, as some Nigerians moved to cheaper alternatives like kerosene cookers and charcoal to meet their food needs.
It is important to note that this changed economic expectations and reality triggered the average price per litre Nigerians spent on a close substitute (Kerosene) by 1.42% month-on-month and by 8.69% year-on-year in October 2020.
READ: Petrol sells at lowest price in North East Nigeria – NBS 
The Kerosene price watch by NBS for the month of October revealed that average price per litre paid by consumers for National Household Kerosene increased by 1.42% month-on-month and by 8.69% year-on-year to N352.93 in October 2020 from N347.98 in September 2020.