Dual citizenship firm opens office in Nigeria for millionaires, charges over $1 million
The citizenship and residency advisory firm will be setting up its office in Lagos, Nigeria's commercial capital.
Wealthy Nigerians who seek to have dual citizenship may heave a sigh of relief, as a citizenship and residency advisory firm, Henley & Partners Group, has decided to set up an office in Nigeria.
The Swiss firm disclosed that wealthy Nigerians and other Africans are becoming a huge part of the business, just like globally mobile nationals from China, Southeast Asia and the former Soviet Union. The expression of interest in either passports or residency rights from Africans have gone up in recent years to over 1,000 in the first quarter of this year, from about 750 a year earlier. Nigeria is expected to be its second office in Africa.
According to head of sales at Henley & Partners, Dominic Volek, "We have been engaging with Nigerian and West African Clients for over three years now and have seen constant growth. The significance in wealth creation in the region has created a consequent surge in demand."
The citizenship and residency advisory firm, which already has offices in Johannesburg and Cape Town in South Africa, will be setting up its office in Lagos, the commercial capital of Nigeria. Its target market is the very rich, who wish to secure citizenship of various Caribbean countries, as well as some select few European Union members like Cyprus and Malta.
READ MORE: Deal: Investcorp Technology acquires Avira, gets first fund in 30 years
The cost implication of these services ranges from $200,000 for the Caribbean passports to more $1 million for European nations.
Henley & Partners Group, who is the world's largest company active in citizenship and residence planning, also assists clients who opt for residency by investment programs offered by countries like US, UK and Portugal.
This has become very rampant amongst wealthy Nigerians, especially politicians seeking avenues and safe havens to invest their money. They go for this citizenship and residency most times for mobility, and not necessarily for relocation. They do not want to be restricted. A great number of Nigerian politicians have stashed away most of their wealth in such countries, where it is usually difficult to trace.
Aviation contribution to GDP drops by 38.86% in Q3 2020 – NBS
A recently released NBS report indicates that air transport contracted by 38.86% in the third quarter of 2020.
The GDP report recently released by the National Bureau of Statistics indicates that air transport under the transportation and storage sector contracted by 38.86% in the third quarter of 2020.
According to the report, the subsector contracted Q-o-Q by 57.38% and 15.23% Y-o-Y.
READ: Non-Performing loans hit 4-year low as Banks recover N496 billion
The transportation and storage sector comprising road transport, rail transport and pipelines, water transport, air transport, and transport services experienced growth of 35.06% in nominal terms (year-on-year), as it sought to gradually recover from the restricted movements of passenger and goods.
According to the report, "In real terms, the transportation and storage sector contracted by -42.98% in Q3 2020. This rate represented a slightly better performance than the preceding quarter when it recorded -49.23%, an increase of 6.25%. Year on Year, growth was 18.24%."
(READ MORE: IGR: States generate N612.9 billion in H1 2020, dips by 11.7% )
What you should know
All activities under transport and the storage industry recorded negative growth rates, except for post and courier services.
Part of the report read, "All activities under the transport and storage industry recorded negative growth rates except post and courier services. Quarter on quarter, growth stood at 29.69%. Transport activities contributed 1.28% to nominal GDP in Q3 2020, a decline from the 2.03% recorded in the corresponding period of 2019, but higher than 1.13% recorded in the second quarter of 2020."
READ: Nigerian economy slips into recession as GDP contracts by 3.62% in Q3 2020
READ: Debt burden of the least developed nations rises to $744 billion – World Bank
The subsector suffered, owing to the COVID-19 pandemic pay cuts and job losses.
Several pilots were sacked and as well some Ground handling companies also took a beating, as Skyway Aviation Handling Company Plc and the Nigerian Aviation Handling Company Plc saw their combined revenue for nine months ended September 30, dip by N2.7bn to N10.1bn from N12.8bn in the same period of 2019 – representing 21.2% reduction in revenue in the period under review, according to the financial statements of the companies listed on the Nigerian Stock Exchange.
Explore Data on the Nairametrics Research Website
US imposes $15,000 visa bond on 15 African countries, others
The US has issued a visa rule requiring tourist and business travelers in some countries to pay a bond of up to $15,000 in addition to the visa fees.
The outgoing administration of US President, Donald Trump, on Monday, November 23, 2020, issued a new temporary visa rule that requires tourist and business travelers from 15 African countries and others to pay a bond of up to $15,000 in addition to the visa fees, which ranges from $16 to $300, in order to visit the United States.
According to TheCable, the US State Department said the visa bond pilot programme, expected to take effect from December 24 and end on June 24, 2021, is targeted at countries whose citizens have higher rates of overstaying B-2 visas for tourists and B-1 visas for business travelers.
READ: Update: No one will take our democracy away, not now, not ever- Biden
The Trump administration said the six-month pilot program aims to test the feasibility of collecting such bonds and will serve as a diplomatic deterrence to overstaying the visas. Hence, overstay places significant pressure on Department of Justice and Department of Homeland Security.
The visa bond rule will permit U.S. consular officers to request tourist and business travelers from countries whose nationals had an overstay rate of 10% and above in 2019 to pay a refundable bond of $5,000, $10,000, or $15,000.
READ: COVID-19: IMF Chief predicts $345 billion financing gap in African countries 
The countries whose tourist and business travelers fall into this category and subjected to the bond requirements are 24 countries, including 15 African countries. While these nations had higher rates of overstays, they sent relatively fewer travelers to the United States.
The countries include Afghanistan, Angola, Bhutan, Burkina Faso, Burma, Burundi, Cape Verde, Chad, the Democratic Republic of the Congo (Kinshasa), Djibouti, Eritrea, the Gambia, Guinea-Bissau, Iran, Laos, Liberia, Libya, Mauritania, Papua New Guinea, Sao Tome and Principe, Sudan, Syria, and Yemen
READ: Falling Oil prices: Nigeria's Halloween reality
Nigerian travelers escaped paying the temporary visa rule, as their overall score was below the threshold of 10% and above overstaying rate.
KLM, Air France to resume flight operations in Nigeria from December 7
KLM Royal Dutch Airlines and Air France have announced they will gradually resume flight operations to Abuja and Lagos.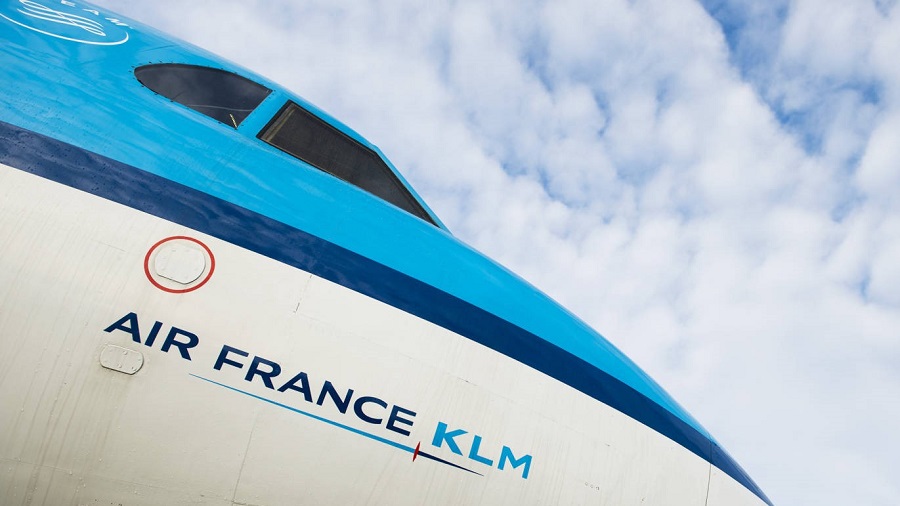 KLM Royal Dutch Airlines and Air France have announced they will gradually resume flight operations to Abuja and Lagos from December 7.
According to a report by Punch, the airlines in a statement on Monday disclosed that international passengers can now fly Air France and KLM from Nigeria (Abuja and Lagos) to Paris and Amsterdam, with the possibility of further transfers to other European and North Atlantic destinations.
READ: Nigerians pay heavy price as laptop scarcity bites harder
In a piece of travel advice, the airline asked customers to ensure they are well prepared for their trip and check the entry and travel requirements for their destination and transit countries in line with travel restrictions and governmental authorizations before making any travel plans. This is as the entry requirements may change with short notice.
READ: Lagos says 2020 land use charge law is people friendly, introduces self-billing method
General Manager Air France KLM Nigeria and Ghana, Michel Colleau, was quoted to have said, "Flights to and from Lagos and Abuja will be operated in strict compliance with the Nigerian Civil Aviation Authority and international health protocols, adhering to the highest standards of health and hygiene."
READ: N5billion bailout fund underway for the Aviation sector – Minister
What you should know
It can be recalled that in September 2020, the Federal Government barred Air France and KLM airlines and some other foreign airlines from flight operations into the country.
The Aviation Minister, Hadi Sirika, said that Air France and KLM were not granted approval for flight operations because tourist visa holders were not allowed entry into their countries.
READ: Arik Air's operation shut by Aviation Unions
Nairametrics also reported about a week ago that the Federal Government had given go-ahead to Lufthansa, Air France/KLM, and Qatar Airways to resume flight operations into the country.