Brent crude drops, as COVID-19 caseloads rise in the world's largest economies
Brent oil futures fell in an attempt to pull back some of its losses of about 8%.
Crude oil plunged on Monday morning at London's trading session, amid increasing concerns of the second wave of COVID-19 cases in many nations around the world.
Brent oil futures fell 3.16% to $38.02 by 4am local time in an attempt to pull back some of its losses of about 8% from the last trading session.
Concerns about the second wave of COVID-19 cases increased over the weekend, with China, the world's most populous nation, reporting 57 new cases on Saturday after a new outbreak in Beijing.
Japan's major city, Tokyo also reported 47 new cases, its highest number of caseloads of COVID-19 since May 5. It should also be noted that the world's largest economy, America also saw an upward movement in the number of cases.
READ MORE: Oil Bears have a Joker: Libya
Why this affects Brent crude prices: The sudden rise of COVID-19 cases in the world's three largest economies (United States, China, and Japan) had oil traders worried that crude's fragile demand would drop again, and trigger an oil glut.
"Concerns about the recent uptick in COVID-19 infections in the U.S. and a potential 'second wave' are weighing on oil at the moment," Stephen Innes, AxiCorp's chief global market strategist, told Reuters.
Meanwhile, OPEC+ will design a monitoring committee, to jump-start discussions on its pledged crude oil output cuts and evaluate such compliance on Thursday, but the committee won't make any binding decision.
OPEC crude oil production drops to its lowest in nearly 30 years
Crude oil production of OPEC+ members for June reduced by almost 2 million barrels.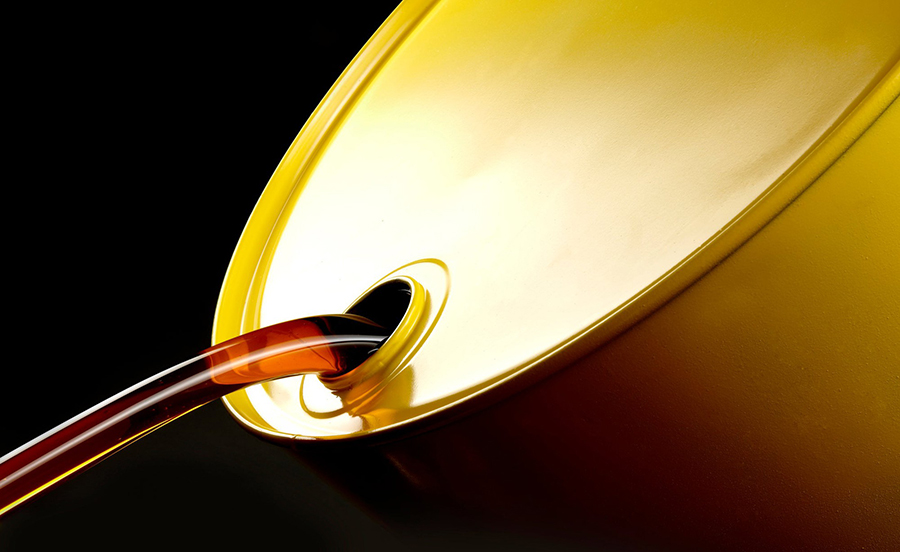 The over-performance by Saudi Arabia that has cut its crude oil production by 1 million barrels per day (more than mandated), has helped in reducing OPEC crude oil production to its lowest point in nearly 30 years, thus sending crude oil price soaring to about $42 support levels, and dampening growing concerns of COVID-19 resurgence.
In the month of July, a report from the International Energy Agency (IEA) showed a 108% compliance rate against 89% a month earlier.
Crude oil production of OPEC+ members for June reduced by almost 2 million barrels, compared to the month of May showing 33.4 million barrels per day. This agreement by major oil producers has helped in limiting oil production.
READ MORE: NNPC GMD says recent oil price surge is cosmetic, driven by sentiments
The report from International Energy Agency (IEA) said, "On the supply side, global oil production fell sharply in June to stand 13.7 million barrels per day below the April level. The compliance rate with the OPEC+ supply agreement was 108%."
Data from the report also shows that in the month of June, major oil producer, Russia fulfilled its quota for reducing oil production by 100%.
"This solid performance by the OPEC+ group has been supplemented by substantial market-driven cuts, mainly in the United States," the report added.
READ ALSO: Rising COVID-19 cases in world's biggest economy falter crude oil prices
Meanwhile, Edward Moya, senior market analyst at Oanda, in a note, said that Crude prices got a boost for the session, in part due to the "upbeat COVID-19 vaccine and treatment news" and a softer dollar, but U.S. benchmark prices remain "anchored below the $41 level and will likely struggle for any major moves" until after next week's OPEC+ Joint Ministerial Monitoring Committee meeting.
He added that, "The demand outlook risks warrant a discussion for OPEC+ to consider extending production cuts into August." 
Oil falls, approaches weekly decline as COVID-19 cases hit daily record
It appears that Brent is heading towards a weekly decline of about 2%.
Oil prices fell on Friday, coupled with the major losses from the previous session. The trajectory seemed to have headed for a weekly decline as more investors panicked about the increasing coronavirus cases in the United States as well as more countries reverted to lockdowns, thereby suppressing fuel demand.
Brent crude (LCOc1) fell by 0.6%, at $42.10 a barrel by 0341 GMT after falling more than 2% on Thursday. U.S. oil (CLc1) also fell by 0.8%, at $39.29 a barrel after a drop of 3% in the previous session. It appears that Brent is heading towards a weekly decline of about 2% and U.S. crude generally, for a fall of over 3%.
READ MORE: Nigerian LNG to increase exports, returns profits despite weak gas prices 
Even though analysts are predominantly expecting that fuel demand will make a comeback from COVID-19, the increasing number of daily cases in the U.S. is raising concern over the possibility of fast recovery. Stephen Innes, chief global markets strategist at AxiCorp explained that:
"I do not suspect many oil traders will be looking to place significant bids in the market today, suggesting prices may continue to wallow into the weekend. More than 60,500 new COVID-19 cases were reported in the United States on Thursday, setting a daily record, with Americans being told to take new precautions. The tally was also the highest daily count yet for any country since the pathogen emerged in China late last year." 
READ ALSO: The stark reason why Crude oil price went negative
Oil inventories are also still below par owing largely to the constrained demand for gasoline, diesel and other fuels as at the initial outbreak.
Gold up as U.S. hits record number of COVID-19 cases
Gold futures were up by 0.15% ending the week above the $1,800 mark
Gold was up on Friday morning in Asia, as investors turned to the asset following a record number of daily COVID-19 cases in the United States. The U.S. had reported over 60,000 cases on Thursday, and Texas, Florida and California ranked tops as the states with the highest number of cases.
Gold futures were up by 0.15% at $1,806.50 by 12:29 AM ET (5:29 AM GMT), ending the week above the $1,800 mark. With the increase of COVID-19 cases across the world, investors are increasingly turning to the safe-haven asset for succor. The numbers hit over 12.2 million cases and 550,000 deaths globally as of July 10, according to Johns Hopkins University and this further dampened investors' confidence of an economic rebound. Lockdowns that have previously been eased are now recommencing.
More so, the possibility of further stimulus measures from central banks across the world has also aided the increase in the price of Gold.
Ryan McKay, the commodity strategist at TD Securities, explained to CNBC "This stimulus (measures) are not going away very soon. If we see the global supply chain, it has been massively disrupted and that disruption adds to inflation as well."
(READ MORE: Gold nears 8-year high, more economic stimulus coming)
With $2 trillion worth of current stimulus measures due to expire at the end of July, investors will also be looking for the U.S. Federal Reserve's next move.
Stephen Innes, Chief Global Market Strategist at AxiCorp in a note to Nairametrics explained that the safe-haven asset, having surpassed the USD1,800/oz mark as propelled investors to pull back on buying gold as they have commenced taking profits – this is especially as Covid-19 cases continue to surge.
"After a significant psychological breach, a correction is not that unlikely and would be a healthy development. Many gold traders would not be surprised to see a sharp and shallow sell-off of 5-10%. A reduction in leveraged tactical longs could drive this. The 'I'm long, but would like to get longer' mantra has never been echoed so loud in the gold market in the 20 years," he said.