Oil prices hit 2-months high as Bonny light rises to $33.9/barrel over vaccine test optimism
Global oil prices have surged to a 2-month high on growing signs of a rebound in oil demand.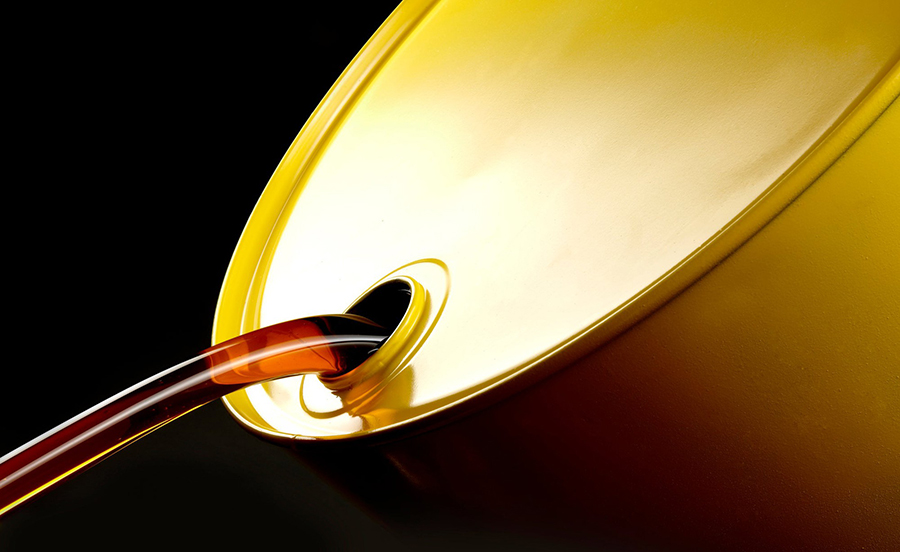 Global oil prices have surged to a 2-month high on growing signs of a rebound in oil demand. The oil rally extended to the fourth day, amid signs that producers are implementing output cuts as promised, with demand picking up due to global easing of lockdowns and hope for the positive test result of a coronavirus vaccine.
The Nigerian headline crude, Bonny light, surged by 13.77% as it hit $33.95 per barrel, getting to a 2-month high. The Brent crude has also hit a 2-month high, selling for $35.02 per barrel as at 10.00 am Nigerian time. The American WTI is selling for $32.60 per barrel.
Get the Nairametrics App for Android or iOs
At the peak of the global lockdown in April, about 3.9 billion people were affected, but now an estimated 3.7 billion people are living in geographical locations that are experiencing easing of lockdowns and various versions of reopening.
The June WTI contract expires on Tuesday, but it's unlikely that there will be a repeat of the historic crash to less than zero that was experienced last month on the eve of the expiry of May's contract. This is largely due to the gradual recovery of demand for crude and its derived products.
Read more: Here are 7 oil producing countries that have been most affected by COVID-19
The positives in the oil market are also triggered by the implementation of output cuts by OPEC+ and other top oil-producing countries. This is just as Saudi Arabia and the United Arab Emirates announced and advocated for output cuts, in a move aimed at rebalancing the market.
The crude oil market also got a further boost after signs that progress on the global vaccine front is being made. The American Biotechnology company, Moderna Inc, on Monday, said that its vaccine had shown to be safe for humans and also demonstrated promising results in stopping Covid-19.
Meanwhile, AstraZeneca has disclosed that it could have 30 million doses of its vaccine ready by September.
READ ALSO: Defiant Seplat books N42.4 billion loss as crude oil prices force new strategy
However, according to Rystad Energy, the physical oil market is not out of the woods yet, as there is still a 13.7 million barrel of crude per day stock build-up in May 20. Although this is a reduction from the peak of the oil glut when it was a 26.7 million barrel per day inventory buildup in April, a significant overhang still remains.
The current situation in the oil market is a huge boost for the Nigerian government which has been going through an unprecedented fiscal crisis. The crash in global crude oil prices has made the Federal Government approve a further downward revision of the oil benchmark for the 2020 budget to $25 per barrel.
This will help improve the country's revenue, reduce its budget deficit and improve its foreign exchange earnings, as oil contributes about 90% to its exports earnings.
AFCFTA is a powerful tool for Africa's economic integration – ECA
The pandemic has given African an opportunity to review its poor healthcare infrastructure,
The Executive Secretary of the UN Economic Commission for Africa (ECA), Ms Vera Songwe, said the African Continental Free Trade Area (AFCFTA) is a powerful tool to accelerate regional and economic integration in Africa. 
The statement was made during a virtual panel by the African Union marking the Africa Integration for the Continental Free Trade Agreement. 
She urged that Continental Free Trade Agreement would be Africa's Marshall plan. Adding that nobody could have predicted the deep effects of the economic crisis on the continent.
"We need to talk about Africa and the AfCFTA. Our Marshall Plan is the AfCFTA. The AfCFTA is our plan, so let us take it and run with it.
 "The Marshall Plan for Europe was about 160 per cent of their GDP traded to bring back growth after the war," she said. 
She added that implementation of the AFCFTA, would help the continent have control of its economic future. She added that the UN Economic Commission for Africa forecasts African GDP would decline by 3.2% to -2.8% in 2020 due to the effects of the pandemic. 
(READ MORE: COVID-19: Take-off of Africa Free Trade Zone "AFCFTA" Postponed)
She stressed the need for a continental financial system integration to implement a mutual system of financial stability for sub-Saharan monetary cooperation, while also urging that Africa builds on progress made from implementing The Afreximbank Exchange Facility. 
 "We need to ensure that as we build the AfCFTA and trade integration, we begin to build stronger, much more robust monetary and fiscal systems that can ensure that as a continent we actually can work with each other in a more effective way," Songwe said. 
She also urged that the pandemic has given Africa an opportunity to review its poor healthcare infrastructure, citing countries like South Africa, Ethiopia and Morocco developing new healthcare systems. 
Songwe was joined on the panel by Mr Mukhisa Kituyi, Secretary-General of UNCTAD and Mr Benedict Okey Oramah, the President of the African Export-Import Bank (Afreximbank), Mr Wamkele Mene, first Secretary-General of the AfCFTA; Mr Chileshe Mpundu Kapwepwe, Secretary-General COMESA; and Paolo Gomes of AfroChampions. 
The panelist jointly agreed that the economic crisis due to COVID-19 was an opportunity for Africa to learn lessons on the needs for Industrial developments by producing its own pharmaceutical industry.
Tax debt payments extended to August 31- FIRS
Tax debtors are to liquidate their outstanding tax liabilities on or before August 31.
The Federal Inland Revenue Service (FIRS) announced it on Wednesday that it has extended the waiver of penalty and interest window on tax debts owned by businesses and individuals from June 30 to August 31, 2020.
In a statement by the Director Communications and Liaison Department, Mr Abdullahi Ahmad. The Executive Chairman of FIRS, Mr Muhammad Nami said the extension is a sequel to palliative measures set up by the FIRS to help businesses and individuals deal with the effects of the Covid-19 pandemic on the economy.
READ MORE: FIRS to deploy new technology in tax collection, as MDAs refuse to pay 7.5% tax
"The latest extension applies to tax audit, tax investigation and desk review assessments, approved installment payment plans under Voluntary Assets and Income Declaration Scheme yet to be fully liquidated," he said.
He added that there would not be any extension after the August 31 due date.
READ MORE: Nigeria Joins Canada, Thailand and others in taxing digital companies
He urged tax debtors to liquidate their outstanding tax liabilities on or before August 31 in order to partake in the waiver of accumulated interests and penalties.
Nami also advised all businesses and individuals who fall under the waivers to contact their nearest FIRS Regional Debt Management Office and tax controllers for further enquiries.
African Union will accelerate industrialization in order to beat COVID-19
AU is planning on improving industrial output through the establishment of the regional value chain.
The African Union says it will accelerate its industrial development drive and improve supply chains needed for Africa's trade and logistic growth to overcome the pandemic.
In a statement by the chairman of the AU and South Africa's President, Cyril Ramaphosa, the AU is planning on improving industrial output through the establishment of a regional value chain with the aid of private sector stakeholders. The statement commemorating Africa Integration Day was co-signed by AU Commission Chairman Moussa Faki Mahamat and Mahamadou Issoufou, the president of Niger.
President Ramaphosa added that the African free trade area is the best tool that can help the continent speed up its regional economic integration to battle the effects of the pandemic. He added that the creation of a free trade area is "defragmenting Africa to put behind us the history of small uncompetitive markets that have thwarted our efforts to achieve inclusive sustainable development for the benefit of our people."
The African Continental Free Trade Area agreement was signed last year and was meant to commence this year in July but the COVID-19 pandemic has delayed the negotiations for tariff concessions for trade in goods; a date has not yet been announced to resume negotiations.
READ MORE: China exempts some African countries from debt repayment
When fully ratified and operational by 2030, the ACFTA would be the largest free trade area by land area, servicing a potential of 1.2 billion people and with combined GDP of $2.5 trillion. Of the 54 nations that have signed the agreement, only 28 have ratified it so far. Nigeria is one of the countries yet to ratify over worries of "dumping". Internal trade in Africa is just 15% compared to Europe's 70% and Asia's 58%. The ACFTA when fully ratified will reduce tariffs on goods by 90% and help promote investment and movement of goods, people and capital in the continent.