CrowdFunding: Who is qualified according to new SEC Guidelines
Micro, Small and Medium Scale Enterprises (MSMEs) incorporated in Nigeria with a minimum of two years operating track record, shall be eligible to raise funds through a crowdfunding portal registered by SEC
Most startups are limited in the ways they can raise funds. Without having to wait for friends and family, angel investors or venture capitalists, a number of startups have turned to crowdfunding as a viable means of raising capital.
Crowdfunding is the use of small amounts of capital from a large number of individuals to finance a new business venture or startup. Crowdfunding makes use of the easy access to vast networks of people through social media and crowdfunding websites to bring investors and entrepreneurs together. Besides raising funds, crowdfunding ventures have also proved to be a valuable way to gather public opinion and create publicity for a startup or its product.
Legal Framework in Nigeria
Despite such regulatory questions about the legality of crowdfunding vis-à-vis the provisions of the Investment and Securities Act (ISA) and the Companies and Allied Matters Act (CAMA), raising capital through crowdfunding has become increasingly popular for startups in recent years.
The Securities and Exchange Commission (SEC) has proposed a new set of rules that will regulate crowdfunding businesses and deepen the capital market in Nigeria. The commission had some weeks back, announced its plans to regulate the crowdfunding business in Nigeria in order to reduce the risks associated with it for investors and financiers.
READ MORE: Surviving the looming recession in the Nigerian tech space
Who can raise funds under the new rules?
According to the SEC's proposed rules, Micro, Small and Medium Scale Enterprises (MSMEs) incorporated in Nigeria with a minimum of two years operating track record, shall be eligible to raise funds through a crowdfunding portal registered by the commission. This could be done in exchange for the issuance of shares, debentures, or such other investment or instruments as the Commission may determine from time to time.
Eligibility of registration of crowdfunding portals
Funds may only be raised through Crowdfunding Portals, which can only be operated by platforms registered by the SEC and having a minimum paid-up share capital of N100 Million. The guidelines also provided clarity on companies incorporated outside Nigeria but still able to trade on crowdfunding platforms. According to the commission, a person is considered to be operating, providing, or maintaining a Crowdfunding Portal in Nigeria if:
(i) The platform is operated, provided or maintained in Nigeria;
(ii) The platform is located outside Nigeria but actively targets Nigerian investors; or
(iii) The component parts of the platform, when taken together, are physically located in Nigeria even if any of its component parts, in isolation, is located outside Nigeria."
READ MORE: Meet Jide Ipaye, the man behind Nigeria's leading footwear brand
In line with the proposed regulation, crowdfunding portals can only be registered and operated by crowdfunding intermediaries – entities registered with the Commission as an Exchange, Dealer, Broker, Broker/Dealer or Alternative Trading Facility as prescribed under the SEC's Rules.
What is the fundraising limit?
The commission states that the maximum amount which may be raised shall not exceed ₦100million by a medium enterprise, ₦70million for small enterprises and ₦50million for micro-enterprises. The limits set forth above shall not apply to MSMEs operating as digital commodities investment platforms, or such other MSMEs as may be designated by the Commission from time to time.
What is maximum investment limit?
The aggregate amount of securities sold to any investor in investment-based crowdfunding during the 12-month period shall not exceed 10% of their annual income in a calendar year for retail investors. Only "Sophisticated, High Net worth and Qualified Institutional Investors" are exempted from this limit set by the commission. Retail investors who are neither High Net worth nor Sophisticated Investors shall not invest more than 10% of their annual income.
Dangote Cement market capitalization increased by 28% to cross N3 trillion mark in November
Dangote Cement Plc increased market capitalization by 28% to N3.49 trillion at the close of trade on the 30th of November.
The market capitalization of Dangote Cement Plc increased from N2.73 trillion at the open of trade on the 2nd of November 2020, to N3.49 trillion at the close of trade on the 30th of November.
Further checks revealed that the market capitalization of Dangote Cement Plc increased by 28.13% during the period under review.
The drive behind the gains
It is important to note that the increase in Dangote Cement's market capitalization was driven by the renewed buying interests by investors in key Nigerian stocks with huge values and impressive fundamentals.
This hunt for value on the bourse led to a wild increase in the share price and also the market capitalization of key companies on the Nigerian Stock Exchange in the month of November.
(READ MORE: Dangote Cement gains ₦273 billion on NSE since release of its 2020 Q3 report)
However, the renewed buying interest can be attributed to the strong performance which Dangote Cement displayed in the third quarter of 2020, despite the challenging macroeconomic environment.
Given the strategic positioning of the cement producer in the industry,
Dangote cement reached a record high EBITDA margin of 24% in the third quarter of 2020.
Group net profit of N82 billion, which is 135.1% higher than the profit reported by the Group in the third quarter of 2019.
This strong performance made analyst review their models, and also the Group's valuation, this however triggered buying pressures in the shares of Dangote Cement, with its market capitalization increasing by 28.13% in the period under consideration.
What you should know
Market capitalization is the aggregate valuation of a company based on its current share price and the total number of outstanding stocks.
Market capitalization tells how much investors value a company, and gives an idea of what a company is worth on the stock exchange, as well as investors' perception of a company's future prospects.
Unilever announces the completion of its Group legal structure
Unilever PLC has announced the completion of the unification of its Group legal structure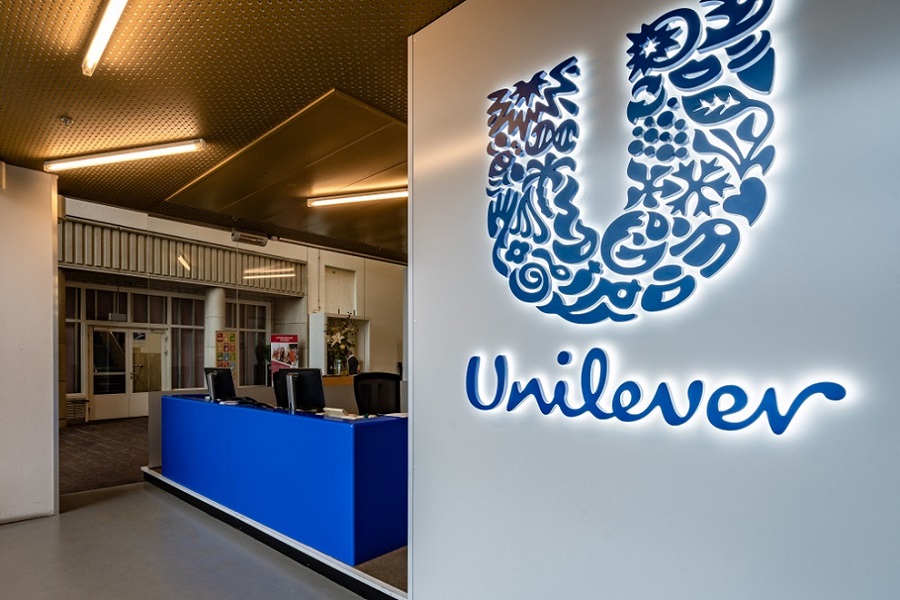 Unilever, the parent company of Unilever Nigeria Plc, has announced the completion of the unification of its Group legal structure under a single parent company, Unilever Plc.
According to the press release issued by the company, from today, 30th November 2020 and for the first time in its history, Unilever now trades with one market capitalisation, one class of shares, and one global pool of liquidity, whilst also maintaining the Group's listings on the Amsterdam, London, and New York stock exchanges.
What they are saying
Nils Andersen, Chairman of Unilever, said: "This is an important day for Unilever and we would like to thank our shareholders for their strong support of our Unification proposals, which gives us greater flexibility for strategic portfolio change, remove complexity, and further improve governance.
"There will be no change to the operations, locations, activities or staffing levels in either the Netherlands or the United Kingdom as a result of Unification. The headquarters of Unilever's Foods & Refreshment Division will continue to be based in Rotterdam and the Home Care and Beauty & Personal Care Divisions will continue to be headquartered in the United Kingdom."
What to expect
This development has no impact on the going concern of Unilever Nigeria Plc, the shareholding structure, as well as the free float shares of the company on NSE, which totals 1,491,985,247 — representing 25.97% of the ordinary shares of the company issued and fully paid for by investors.
(READ MORE: Q1 2020 Unaudited Report: Unilever Nigeria records N13.3 billion revenue) 
However, upon the completion of the unification of the Group's Legal Structure, Unilever overseas under this structure remains in control of the 74.03% ordinary shares of the Nigerian subsidiary.
What you should know
For investors on the London Stock Exchange, Euronext Amsterdam, and the New York Stock Exchange, dealings in new Unilever Plc shares commenced today, as the new Unilever Plc shares will be admitted to the Premium Listing segment of the Official List of the UK Financial Conduct Authority ("FCA") and to trading on the London Stock Exchange's Main Market for listed securities, with the ticker "ULVR".
Unilever Plc shares will also be admitted to listing and to trading on Euronext in Amsterdam under the ticker "UNA" today. It is expected that Unilever Plc ADSs will be admitted to trading on the New York Stock Exchange this afternoon.
Following the issue and allotment of 1,460,713,122 new Unilever Plc shares pursuant to Unification, which represent 55.56% of the total number of Plc shares, Unilever Plc's total issued ordinary share capital today consists of 2,629,243,772 ordinary shares of 3 1/9 pence each.
As part of Unification, Unilever NV ceased to exist yesterday, 29 November 2020, which means there has been no dealings and there will be no further dealings in any Unilever NV securities (including Unilever NV shares on Euronext in Amsterdam).
Flour Mills GMD purchased additional shares worth N209.29 million in 3 days
Paul Miyonmide Gbedebo acquired 7,486,719 additional shares of Flour Mills, worth ₦209.3 million in 3 days.
The Group Managing Director of Flour Mills Nigeria Plc (FMN), Paul Miyonmide Gbededo, purchased a total of 7,486,719 additional shares of the company, worth ₦209.29 million.
According to the notifications issued between 17th and 19th of November by the company's Secretary, Mr Joseph Umolu, the GMD purchased the ordinary shares of Flour Mills Nigeria in this order:
On 17th November, 1,949,839 additional shares worth N54.59 million, at a price of N28.00 per share.
On 18th November, 4,200,852 additional shares worth N117.62 million, at a price of N28.00 per share.
On 19th November, 1,336,028 additional shares worth N37.07 million, at a price of N27.75 per share.
(READ MORE: Nestlé S.A buys shares of its Nigerian subsidiary worth ₦463.46 million in a week)
This brings the total number of shares of Flour Mills Nigeria Plc purchased by the GMD to 7,486,719. The total consideration for these shares is put at N209.29 million.
What you should know
In line with the information contained in the financial statements of the company, as of 30th September 2020, Mr. Gbedebo had a direct shareholding of 2,720,109 shares.
Hence, with the 7,486,719 additional units acquired, his total shareholding now stands at 10,206,828 shares, which is worth N285.79 million at the current share price of N28.00.
What this means
The purchase of the shares of Flour Mills Nigeria Plc further cements Mr. Paul Gbedebo's position as one of its majority shareholders.