UPDATE: CAC headquarters in Abuja on fire
There are reports that the headquarters of the Corporate Affairs Commission is presently on fire.
The headquarters of the Corporate Affairs Commission is presently on fire.
The incident, which is happening barely a week after the office of the Accountant General of the Federation went up in flames, may affect other offices in the building located in the highbrow Maitama District.
While the cause of the fire is not known, a source in the commission, who prefers anonymity, told Nairametrics that the fire is a minor incident and has not spread before the men of the Federal Fire Service arrived at the scene.
READ MORE: Accountant-General's office fire: FG reacts to claims of missing N700 billion
The building is located on the same street that houses other government offices like the National Youth Service Corps, the Nigeria Incentives Risk-Based Sharing for Agricultural Lending and the Nigeria Export Promotion Commission among others.
Convergence Partners' subsidiary, inq acquires Vodacom Nigeria
The company has extended its reach via acquisition of Vodacom Business Africa's operations in some African countries.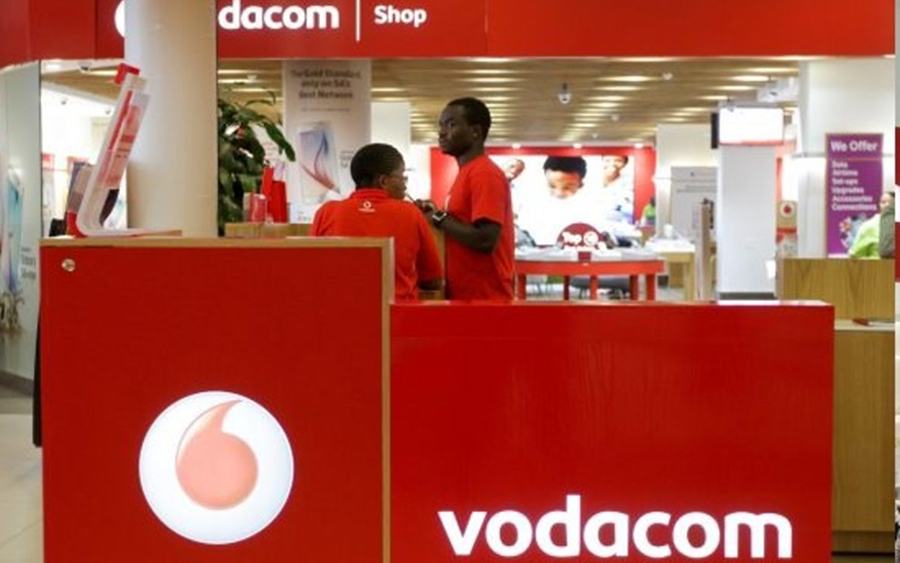 Convergence partners subsidiary, inq (formerly Synergy Communications) has acquired 100 per cent stakes of Vodacom Business Africa's operations in the African countries of Nigeria, Cote d'Ivoire, Zambia with an intent to further acquire that of Cameroon, pending regulatory approvals.
Speaking on the motive behind the deal, the company said it had decided to embark on the next phase of building a unified Pan-African cloud and digital service provider, bringing to market a very relevant suite of next-generation technology solutions in the fields of Edge AI, SD-WAN/NFV and Cloud.
(READ MORE: UK-based group to invest $245 million in 100 Nigerian businesses)
The transaction expands inq.'s regional presence as a leading enterprise solutions provider to 12 cities in seven countries across Africa including its existing operations in Botswana, Malawi, and South Africa with additional investment in Mozambique.
The statement quoted the Managing Director, inq. Nigeria, Valentine Chime, as saying, "Covid-19 has accelerated digital transformation, and inq. is perfectly positioned to deliver intelligent connectivity through seamless delivery of cloud and digital services and technologies to our clients. We are about simpler, seamless solutions."
Hotels in Nigeria are on the verge of collapse
Hotels in Nigeria are on the verge of collapsing following rising operating costs
Big hotels in Nigeria are facing an existential crisis that could force some of them to collapse on the weight of rising operating expenses, without any revenue to absorb.
Reports from four of the major listed hotels on the Nigerian Stock Exchange, reveals a revenue decline of nearly 90%, due to a fall out of the COVID-19 induced lockdowns. The dire state of their financials has forced some of the hotels to consider massive job cuts, and cost reduction measures in a bid to survive. For most of them, it is either they take drastic actions, or face the consequences associated with piling losses and unpaid debts.
Since the breakout of COVID-19 in March 2020; the FG approved lockdown in Abuja and Lagos State, forced all the major hotels to shut down, a bitter sacrifice by the hospitality sector, as the government sought to contain the spread of the virus.
The lockdown effect on the results of these companies is reflective in the Q2 results of the main listed companies. According to the data, Ikeja Hotels (Sheraton), Tourist Company of Nigeria (Federal Palace), Capital Hotels (Abuja Sheraton), and Transcorp Hilton Hotel Plc have all lost 90% of their revenue in the three months preceding June 2020.
The hotels earned a combined revenue of N1 billion in the quarter, compared to N10.2 billion in the corresponding period of 2019. They are all wallowing in losses of over N4.7 billion for the quarter alone. Combined, they have about 3,502 employees as of 2019.
The situation in the hospitality sector is not only restricted to these four hotels. The same can be said for tens of other major hotels in Nigeria. In the latest Q2 GDP report published by the Bureau of Statistics; the Accommodation and food services business, which hotels belong to, recorded a GDP contraction of over 40%. Except for transportation and storage, which posted a 49% contraction, it is by far the worst in the country.
The Managing Director, Transcorp Hotels Plc, Mrs. Dupe Olusola, disclosed this during a Press Conference on Thursday, "The impact of COVID-19 on the business is like nothing the company has ever witnessed. The hotel and hospitality industry in Nigeria has never faced a crisis that brought travel to a standstill, including the Ebola Virus outbreak of 2014 or the recession of 2016. The slow pick up of international travels, restriction on large gatherings, the switch to virtual meetings, and fear of the virus, has drastically reduced demand for our hotels and occupancy levels to its lowest – less than 5%."
Hotels across Africa also face a similar fate, but could likely fair better when the dust settles. Unlike in Nigeria, hotels in Kenya, Egypt, and even South Africa can rely on local tourism to drive occupancy rates. But in Nigeria, locals prefer smaller mushrooms hotels that are cheaper, and often well-furnished to meet their needs. Nigerian hotels, on the other hand, rely on commercial room sales, driven by the influx of business and leisure travels into the country.
With several airlines yet to fully operate due to reciprocal bans, it is highly unlikely that things will improve anytime soon.
How to avoid a collapse
To avoid an imminent collapse, the hotels need to do what is required in times like these. Explore new sources of revenues, and drastically reduce overheads. For starters, furloughing headcount will be top on the table, as services of employees who have no one to serve won't be currently required.
It is a tough decision to make for these hotels, considering that the employees that will be affected, face an even worse outlook due to the economic crunch, which is likely to remain for years to come. Mrs. Olusola of Transcorp provides a first-hand insight,
"Despite the losses incurred, we have fulfilled our obligations to staff. At the inception of the pandemic, we maintained a 100% salary payment to our over 900 employees in March and April. We also activated various cost-saving initiatives, such as renegotiations of service contracts and restructuring of our loans. We suspended further commitment to buy fixed assets and operating equipment, as well as reduced our energy consumption and maintenance costs. Despite undertaking these, it has become apparent that more fundamental changes need to be made, for the business to survive. To this end, our workforce headcount will be reduced by at least 40%, and our reward system will be optimized."
Hotels also need to cut down on other overheads. Food costs would have to be reined in, while also renegotiating inefficient pricing on purchase orders. Hotels will also have to renegotiate bank loans and explore capital raising efforts, to avoid further damage to their balance sheets. Lobbying a cash strapped government may seem futile, but hotel owners should push for intervention loans from the central bank, giving them enough buffer and financial stability to weather the storm.
With hotels reopening gradually, there is likely going to be stiff competition among the big brands, tempting them to undercut each other through pricing. Rather than cut prices, the prices should be adjusted on the naira side, to cater to the effect of the recent devaluation. This means foreign visitors will not witness a dollar increase in room rates, whilst the hotels will earn more on the naira side to deal with inflation.
These are the plausible and painful options available to branded hotel operators, if they are to avoid a collapse. Without bailouts and government support, management of these hotels needs to take urgent action, to reduce the impairments of shareholder valuations.
FEC approves $1.96 billion for Kano-Niger Republic railway
The Federal Government has approved the sum of $1.96billion for the construction of Kano-Maradi railway.
The Federal Executive Council has approved the disbursement of $1.96 billion, for the railway line from Kano in Nigeria to Maradi in Niger Republic. The President will also commission the Warri-Itakpe standard gauge rail line, running through Kogi, Edo and Delta States.
This was announced by the Minister of Transport, Rotimi Amaechi, on Wednesday evening.
Explore the Nairametrics Research Website for Economic and Financial Data
@NGRPresident @Mbuhari will on Tuesday commission the Warri-Itakpe rail line which runs through Kogi, Edo and Delta States. This will set the stage for commencement of operations on that route.
Also, we've gotten approval for the construction of the Kano-Maradi & Dutse rail line.

— Chibuike.R. Amaechi (@ChibuikeAmaechi) September 23, 2020
Media aide to the President, Ajuri Ngelale, said, "The rail line will connect 3 states: Kano, Katsina & Jigawa. It moves from Kano to Dambatta, Kazaure, Daura, Mashi, Katsina, terminating in Maradi, Niger Republic. This financially empowers Nigeria as the import/export hub for Niger."
READ: NNPC to support alternative energy initiative by deploying CNG plants across the country
FEC Approves $1.96bn Kano-Maradi Railway:

"The rail line will connect 3 states: Kano, Katsina & Jigawa. It moves from Kano to Dambatta, Kazaure, Daura, Mashi, Katsina, terminating in Maradi, Niger Republic. This financially empowers Nigeria as the import/export hub for Niger." pic.twitter.com/aZVMoab95z

— Ajuri Ngelale (@AjuriNgelale) September 23, 2020
READ: Lagos-Ibadan Railway: NRC acquires 24 coaches for operations starting next month
Nairametrics reported in June, that China is set to approve the sum of $5.3 billion for the construction of the Ibadan-Kano rail line.
"The Chinese government and people have been very helpful to Nigeria. They have released $1.6 billion for Lagos-Ibadan standard gauge railway (SGR). They've agreed to approve and we hope that by October, they should be able to approve the $5.3 billion for the Federal Government so that we can commence and complete construction of Ibadan-Kano railway," Rotimi Amaechi said.