COVID-19: Hotels.ng partners others to provide self-isolation centres for Nigerians
Hotels.ng has partnered with 10 hotels across the country to provide self-isolation centres for Nigerians who may be infected with the Coronavirus.
Nigerian hotel booking agency, Hotels.ng has partnered with 10 hotels across the country to provide self-isolation centres for Nigerians that may be infected with the Coronavirus (Covid-19). Founder of Hotels.ng, Mark Essien, made this known via his Twitter handle.
According to Essien, the hotels would provide proper self-isolation protocols, full room-service and easy contact to doctors. He also said the rooms are heavily discounted, so the cost is minimal.
https://t.co/f8xVHQqGZs has partnered with 10 hotels across the country to provide self-isolation centers. If you are worried that you may have Covid-19, and do not want to pass it to your family, you can book one of these hotels to self-isolate for two weeks. DM me or @hotelsng

— Mark Essien (@markessien) March 23, 2020
He urged people, who were showing symptoms of the virus or who were already diagnosed with the virus, to book the hotels in case they wanted to self-isolate, and not pass it down to their family.
[READ MORE: Coronavirus hits Aso Rock, Abba Kyari tests positive)
Essien noted that the hotels were available for the two-week NCDC approved self-quarantine period and that interested persons who needed these centres could contact him via direct message on his social media handles.
Recall that the President of the Senate, Ahmad Lawan had expressed disappointment over the poor state of Coronavirus isolation centres we have in the country. Apart from the fact that the isolation centres are very few and so can only fend for very few cases of the outbreak, the available centres are also in an appalling state.
Also recall that the senate had voted that N620 million should be approved to set up isolation centres, to be managed by the Nigerian Centre for Disease Control.
Meanwhile, as reported by Nairametrics and obtained from the Federal Ministry of Health, a total of 40 Coronavirus (Covid-19) cases have been confirmed in the country, with 1 dead and 2 discharged.
[READ ALSO: China lends helping hand, as Nigeria seeks support to curb coronavirus)
About Hotels.ng: Launched in 2013, Hotels.ng is a Nigerian online hotels booking agency which was founded by Mark Essien. The agency claims to list over 7,138 hotels from 320 cities in Nigeria.
The company helps customers book hotel rooms online with recommendations and reviews, thereby making hotel booking process smooth and easy.
Flour Mills moves to diversify funding sources with N29.8 billion bond listing
Flour Mills Nigeria Plc lists N29.8 billion bonds to diversify funding sources from the Nigerian capital market.
Flour Mills Nigeria Plc's fresh N29.8 bond listing will help the nation's leading food business company to explore diversified funding sources from the Nigerian capital market, with the hope of enhancing growth and the development of the company.
This statement was made by the Group Managing Director of FMN, Mr. Omoboyede Olusanya, at the listing of the Tranche A and Tranche B bonds valued at N29.8 billion on the Nigerian Stock Exchange (NSE).
The food and the agro-allied company which has remained Nigeria's largest and oldest integrated agro-allied business with a broad profile and robust Pan-Africa distribution issued these bonds under its N70 billion Bond Issuance Programme.
Olusanya said that the company would continue to explore funding opportunities inherent in the capital market to ensure business growth and continuity.
While speaking about the Credit Rating of the Programme, he disclosed that FMN's credit rating, as well as the operational financing of the Group, have improved considerably.
According to him, the bonds floated by Flour Mill will help to strengthen the company's capital base and provide the needed working capital required by the Company. He added that Flour Mills Group will continue to deleverage and replace short term financing with longer-tenured and lower price funding to optimize capital structure and reduce financing cost.
He noted that Flour Mills will continue to explore opportunities to raise fundings via the capital market as this enables the company to diversify its funding sources and continue to play a role in the capital market as a significant player in it.
What they are saying
The Group Managing Director of FMN, Mr. Omoboyede Olusanya, at the virtual event, said;
"We are delighted with the response from the market, we are happy to be listed.
"We are introducing an N29.9 billion listing under an N70 billion bond issuance cover; we will continue to raise funding to diversify our funding sources.
"The company remains passionate about feeding the nation to improve the quality of living for Nigerians through increased production and investments in backward integration."
What you should know
With the successful issuance of the new N29.8bn Tranche A and Bonds, FMN has utilized its bond issuance program registered in 2018.
It is important to note that the Senior Unsecured bond listing includes an N4.89bn under Series 4 Tranche A of the bond issuance programme, at a 5.5% rate for 5 years, due by 2025, and a 25bn under Series 4 Tranche B of the same program at a 6.25% rate for a tenure of 7 years, due by 2027.
The bond proceeds will be used to refinance existing debt obligations. It will also help the company take collaborative actions to diversify the company's financing options beyond expensive short term debt.
Lafarge moves to divest 35% shareholding in CBI Ghana
Lafarge Africa Plc has resolved to sell off its 35% shareholding in Continental Blue Investment Ghana Limited.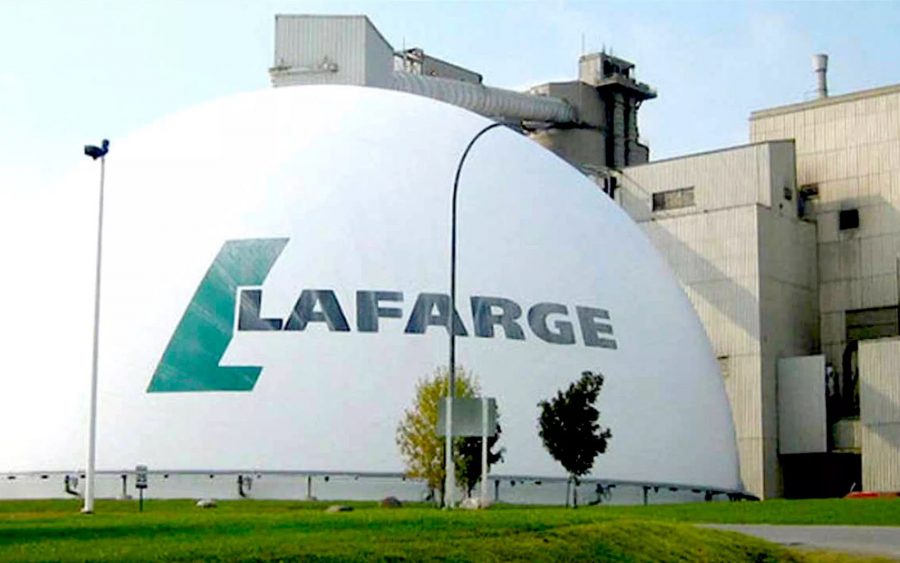 The Board of Lafarge Africa Plc has resolved to sell off its 35% shareholding in Continental Blue Investment Ghana Limited, in order to cut down on costs impacting the Group's profit.
This disclosure was made in a notification tagged- "Notice of Divestment in Continental Blue Investment Ghana Limited", which was issued by the Company Secretary, Mrs. Adewunmi Alode.
According to the statement, the Board of Directors of the Group made the decision to divest its 35% shareholding in Continental Blue Investment Ghana Limited ("CBI Ghana"), in line with the resolutions made at the emergency board meeting which held yesterday 20th, January 2020.
This move was made to set off the cement manufacturer on the path of sustainable growth and profitability, as Lafarge's investment in CBI Ghana has depleted significantly over the years.
What you should know
This is not the first time the company has had to sell off an unproductive investment in an effort to cut down on deadweight cost, as key players in the Cement industry like BUA and Dangote Cement continue to show strength and resilience through their effective cost minimization strategy which worked well in 2020.
Recall that in August 2019, Lafarge Africa sold off all its stakes in Lafarge South Africa Holdings (LSAH). This move helped the company to cut down costs coming from its South African subsidiary, which had been making billions of naira worth of losses for years.
Multiverse forecasts N39.5 million profit in Q1 2021
The management of Multiverse Plc has projected a revenue of N76 million and a profit of N39.5 million in Q1 2021.
Multiverse Mining and Exploration Plc has projected that in the first quarter of 2021, the mining and exploration company will generate N76 million in revenue, and post a profit of N39.5 million.
These projections were made by the company in a recent earnings forecast issued by the Management, and signed by the Corporate Secretaries of the company.
Key highlights of the earnings forecast for Q1 2021
Total revenue is projected at N76 million.
Turnover from agency sale is projected at N1 million.
Agency cost is s projected at N850 thousand.
Total expenses are projected at N7.8 million.
Operating Profit is projected at N67.3 million.
EBIT (Earnings Before Interest and Taxation) is projected at N67.3 million.
Interest Expense is projected at N27.8 million.
Profit after tax is projected at N39.5 million.
Key assumptions made to support the earnings forecast and projection of the company
The earnings forecast was made on the ground that there won't be any significant change in the economic policies of the Federal Government, while the monetary policies of the CBN would not be altered significantly.
The company also maintained that there would not be any industrial unrest that would affect its production and sales volume, while the profit of the company would not be pressured by rising costs of inputs, as prices of materials used in production shall be stable in the period under review.