CBN stops oil companies from selling dollar to NNPC, here's why
The CBN has halted the sale of dollars to the NNPC by oil companies, including IOCs that operate within the shores of the country.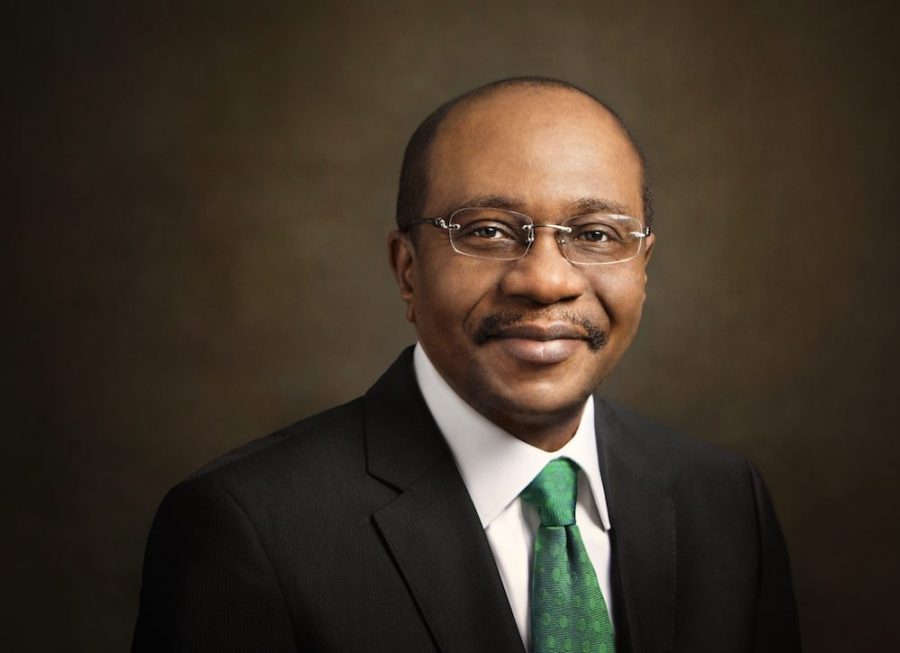 The Central Bank of Nigeria (CBN) has halted the sale of dollars to the Nigerian National Petroleum Corporation (NNPC) by oil companies, including International Oil Companies (IOCs) that operate within the shores of the country.
The apex bank explained that the move to stop the sale of dollars is in line with its commitment to improving foreign exchange supply to the economy as the impact of the novel Coronavirus (COVID-19) pandemic bites harder on the economy.
While acknowledging that the country's foreign exchange earnings have been depleted, Governor Godwin Emefiele of the CBN, said the new dollar remittance policy would boost local dollar collections.
Breaking the news during an emergency meeting with bank chief executive officers in Lagos at the weekend, Emefiele spoke of the urgent need to improve dollar supply to the apex bank, which has vowed to meet all dollar obligations to correspondent banks from importers.
[READ MORE: CBN, Bankers committee back N3.5 trillion stimulus package for Nigeria)
What you should know: CBN's commitment to naira stability is accompanied with new policies and bottlenecks meant to reduce dollar spending and meet critical obligations, including those to correspondent banks on Letters of Credit and other trade obligations.
It is pertinent to note that the dollar is expected to be sold to the CBN at N377 to the dollar; same rate banks are to auction dollars to the regulator.
In order to combat the coronavirus pandemic in Nigeria, the central bank will also be granting naira and forex funding to key local pharmaceutical companies for procurement of raw materials and equipment, which are required to increase local drug production in the country.
Emefiele said, "We are committed to improving forex supply to the CBN, by directing all oil companies -international, and domestic, whether you are in the service industry, or producing, upstream, midstream, downstream, or related companies, to sell their foreign exchange to the CBN and no longer to NNPC, for purposes of funding even import of petroleum products, and also new policy on price modulation." 
Derby County confirms Wayne Rooney as new manager
Championship side, Derby County has appointed Wayne Rooney as their new manager.
England and Manchester United legend, Wayne Rooney has been confirmed as the new club manager of Derby County.
The 35-year old takes up the position on a two and half a year deal which will run till the summer of 2023, according to SkySports.
Championship side, Derby County parted ways with their former manager, Philip Cocu early November last year and since then Wayne Rooney has stepped up to lead the club's coaching team as the interim manager.
During his time as the interim manager, he oversaw nine matches in total, where he recorded a return of three wins and four draws between the end of November and early January.
What you should know
Rooney joined Derby County in January 2020, where he made 35 appearances for the club scoring seven goals. However, in line with his appointment, he decided to call time on his illustrious playing career to fully focus on his job.
Wayne Rooney spent 19 years as a professional footballer where he made his debut for his boyhood club Everton in August 2002 aged 16. He spent most of his career in Manchester United when he moved to the club in 2004.
He spent 13 years in Manchester United where he won the Premier League five times, the Champions League, the FA Cup, and three league cups. He is the leading highest goalscorer in Manchester United scoring 253 times in 559 appearances for the club.
He retires as the second-highest goalscorer in Premier League history, with 208 goals and also retires as the all-time leading goalscorer for both Manchester United and England.
What they are saying
Derby County's Chief Executive Officer Stephen Pearce said: "We are delighted to confirm the appointment of Wayne Rooney as our new manager.
"Our recent upturn in results under Wayne was married together with some positive performances, notably the 2-0 home win over Swansea City and the 4-0 victory at Birmingham City.
"During that nine-game run we also dramatically improved their defensive record and registered five clean sheets in the process, while in the attacking third we became more effective and ruthless too.
"Those foundations have provided a platform for the club to build on in the second half of the season under Wayne's guidance."
Reacting to the appointment, Rooney said: "When I first arrived back in the United Kingdom I was completely blown away by the potential of Derby County Football Club. The Stadium, Training Ground, the quality of the playing staff and the young players coming through and of course the fan base that has remained loyal and supportive.
"Despite other offers I knew instinctively Derby County was the place for me.
"To be given the opportunity to follow the likes of Brian Clough, Jim Smith, Frank Lampard and Phillip Cocu is such an honour and I can promise everyone involved in the club and all our fans, my staff and I will leave no stone unturned in achieving the potential I have witnessed over the last 12 months of this historic football club."
Rooney's first game in charge as full-time boss will be Saturday's Sky Bet Championship at home against Rotherham United.
Heirs Holdings acquires stakes in Shell, Total, ENI
Heirs Holdings has acquired 45% of OML 17 from Shell Nigeria as part of its expansion into the oil and gas industry.
Heirs Holdings has expanded its Oil and Gas portfolio, as it acquired 45% of OML 17 from Shell Nigeria.
The company acquired related assets, through TNOG Oil and Gas Limited (a related company of Heirs Holdings and Transcorp), from the Shell Petroleum Development Company of Nigeria Limited, Total E&P Nigeria Limited and ENI.
This was disclosed by the company in a statement issued on Friday and seen by Nairametrics.
According to the statement, TNOG Oil and Gas Limited will have sole operatorship of the asset in a transaction that is one of the largest oil and gas financings in Africa in over a decade.
"With a financing component of US$1.1 billion, provided by a consortium of global and regional banks and investors. OML 17 has a current production capacity of 27,000 barrels of oil equivalent per day and according to our estimates, 2P reserves of 1.2 billion barrels of oil equivalent, with an additional 1 billion barrels of oil equivalent resources of further exploration potential. The investment demonstrates a further important advance in the execution of Heirs Holdings' integrated energy strategy and the Group's commitment to Africa's development, through long term investments that create economic prosperity and social wealth."
What they are saying
In the statement, Chairman of Heirs Holdings, Tony Elumelu, said:
"We have a very clear vision: creating Africa's first integrated energy multinational, a global quality business, uniquely focused on Africa and Africa's energy needs. The acquisition of such a high-quality asset, with significant potential for further growth, is a strong statement of our confidence in Nigeria, the Nigerian oil and gas sector and a tribute to the extremely high-quality management team that we have assembled.
"As a Nigerian and more particularly an indigene of the Niger Delta region, I understand well our responsibilities that come with stewardship of the asset, our engagement with communities and the strategic importance of the oil and gas sector in Nigeria. We see significant benefits from integrating our production with our ability to power Nigeria, through Transcorp, and deliver value across the energy value chain."
The President and Group Chief Executive Officer, Transcorp, Owen Omogiafo, explained that the deal further demonstrates the company's integrated energy strategy and its determination to power Africa.
"Heirs Holdings was advised by Standard Chartered Plc, as Global Coordinator, and United Capital Plc, with a syndicate of lending institutions including Afreximbank, ABSA, Africa Finance Corporation, Union Bank of Nigeria, Hybrid Capital, and global asset management firm, Amundi. The deal also involves Schlumberger as a technical partner, as well as the trading arm of Shell as an off-taker.
"Heirs Holdings has created one of Africa's largest, indigenous owned, oil and gas businesses, headquartered in Lagos, Nigeria and led by a board and management team with significant regional and global experience in production, exploration, and value creation in the resources sector."
What you should know
Two years ago, Nairametrics reported that Elumelu's Heir may acquire Shell, as the Royal Dutch Shell Plc was reportedly considering the possibility of selling its two oil mining licenses in the oil-rich Niger-Delta.
According to reports, Heirs Holding Ltd was already raising funds to acquire the two oil mining licenses 11 and 17 valued at $2 billion. The assets include a natural gas-fired power plant which will be managed by Transnational Corporation of Nigeria Plc.
Transnational Corporation Plc in its Half year results for the period ended 31 June 2018, recorded a 44.8% increase in revenue from its Power segment of operation from N27.97 billion in half-year 2017 to N46.08 billion half-year 2018. The largest of its five revenue segments.
According to the report, the decision to sell off these assets is triggered by the continued unrest in the oil-rich region and age long accusation of environmental pollution levelled against the Dutch oil firm.
Shell has over the years faced stiff opposition in operating within the Niger-Delta region, with several reports of pipeline vandalism and youth restiveness in the region. This situation has left the oil company with undeveloped oil and gas reserves.
Okonjo-Iweala speaks on Twitter's suspension of Donald Trump
Dr Ngozi Okonjo-Iweala has given her opinion on Twitter's suspension of US President, Donald Trump.
Twitter board member and candidate for the DG of the WTO, Ngozi Okonjo-Iweala, has said Twitter has rules under which it operates and CEO Jack Dorsey's statement contains all that needs to be known concerning the suspension of US President, Donald Trump from its platform.
Okonjo-Iweala disclosed this in an interview with Arise TV on Friday evening.
"Twitter tries to help the public conversation in the world and gives people a means to engage on important issues," she said.
On the decision to censor Donald Trump
She said the Board agreed as a team to have one voice on the decision to suspend Donald Trump from the service and that CEO Jack Dorsey gave all that needed to be known.
Okonjo-Iweala stated;
"Being on the Twitter board, I have to respect our rules for communications on what is happening. I have to be very honest that we as a board agreed that we have a team that will deal with this, to make sure that we have one voice. But, I can tell you that if you want to know why the decisions were taken, please look at the statement by the CEO, Jack Dorsey, I think it tells you all you want to know.
"Twitter is an organization that has rules under which it operates, and if you read what it puts out, you will see that things are being implemented according to the rules.
On welcoming rules and regulations for the social media giant
Okonjo-Iweala said;
"Let's wait and see, I don't want to pre-judge or comment on anything. I don't want to go beyond what I am willing to say, but let's wait and see. These are very difficult times in the world. We all saw what happened in the United States. We have to be very careful. We would see what the future would be for the tech companies."
Flash back:
Nairametrics reported that social media network, Twitter, permanently suspended U.S President, Donald Trump, citing the risk of further incitement of violence.
Jack Dorsey, the CEO and founder of Twitter, said that the decision to ban Donald Trump from the social network was the right decision, but one that sets a dangerous precedent.