GTBank Plc to consider a holding company structure
The CEO of Guaranty Trust Bank Plc (GTB), Segun Agbaje, has disclosed that the tier-1 bank is currently considering a holding company structure.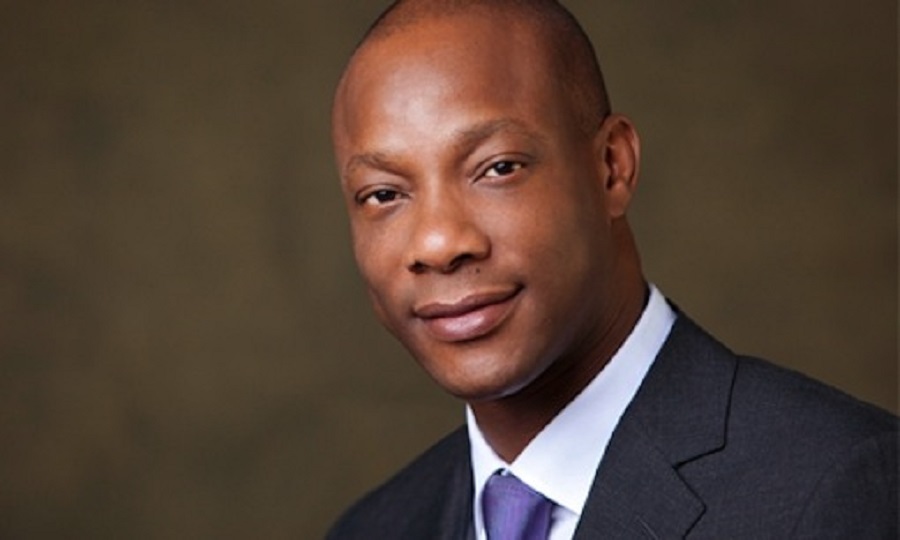 The Chief Executive Officer of Guaranty Trust Bank Plc (GTB), Segun Agbaje, has disclosed that the tier-1 bank is currently considering a holding company structure.
Agbaje disclosed this during the company's recently-held earnings call. Responding to questions by Lanre Buluro, a Director at Chapel Hill Denham, GTBank's CEO explained that a holding company structure will enable his company to keep up with the latest trends in the Nigerian financial services industry.
According to him, Guaranty Trust Bank had decided, about ten years ago, to shed all of its subsidiaries in order to become mainly bank-focused. However, trends in the banking and financial services sector over the last few years have informed the company's decision to rethink its earlier decision.
For instance, Nigerian banks, which are mainly focused on pure banking, have only been able to grow their profits by 5-7%. GTBank noted that this is not sustainable enough even though those numbers are not bad.
[READ MORE: GTBank declares dividend payment for FY 2019)
He then explained further, noting that there are other lines of businesses, asides pure banking, that are doing very well in the financial services industry. One of them is payment solutions. Already, GTBank offers services along this line of business and was able to grow its profit in this space by 60%. Therefore, a holding company structure will enable GTB to better specialise/consolidate on the gains already recorded in its various business ventures outside of pure banking. He said:
"There are other lines if businesses that are doing very well. If you look at our financial statement, you will see that our payment business is growing by about 60%. So, that is an area we like.
"If you look at what is happening in the PFA space, the volume is growing everyday. And if you look at the banks and look at where a lot of their profits are coming from, you will see that a lot of it is coming from that space.
"As an organisation, we have  that in the world that we live in today as opposed to ten years ago, and if you look at the landscape — what the fintechs are doing, what the telcos are doing, what asset management companies are doing, what insurance companies are doing in the financial space— that as an organisation and with the approval of the board, that it is time to consider a holding company structure."
He went on to state that this is obviously a very delicate decision. As such, it will require a whole lot of approvals, including the approvals of regulators and the company's shareholders.
He also disclosed that all things being equal, he might end up taking up a bigger position in the proposed GTB holding company.
Note that Segun Agbaje's tenure as the Chief Executive Officer of Guaranty Trust Bank Plc is set to expire sometime around half-year 2020.
In the meantime, some experts have publicly reacted to this development. Igho Alonge, an investment advisor and former fixed income portfolio manager, tweeted the following:
GTB set to adopt a HoldCo structure. Mad! I always wondered why they disposed of their insurance, asset management, and pension business.

It appears the HoldCo structure adopted by Stanbic and others appears very attractive in the long term.

— Igho Alonge 💼 (@Ighodaro1) March 11, 2020
[READ ALSO: GTBank releases 2019 full year audited results)
Simply defined, a holding company, according to Investopedia, is a parent corporation that owns majority shares in other companies and can, therefore, control such companies decisions and over their management decisions.
In the Nigerian financial services industry, companies like FBN Holdings Plc, Stanbic IBTC Holdings Plc, and FCMB Group Plc are all holding companies with various subsidiaries that they oversee.
You may listen to the whole of  GTBank's earnings conference call by clicking here.
Over 1.06 million passengers processed in Lagos airports in Q1 2021, drop by 70%
Processed air passengers dropped from 3.5 million to 1.06 million in Q1 2021.
The number of air passengers processed by the airport managers at the Murtala Mohammad Airport Ikeja dropped from 3.5 million in the first quarter (Q1) of 2019, which was before the outbreak of the COVID-19 pandemic, to 1.06 million in Q1 2021. This is a drop of 2.5 million passengers, which represents a decrease of 70%.
This was disclosed by the Federal Airports Authority of Nigeria (FAAN) on Thursday.
The airport manager revealed that between January and March 2021, a total number of 739,560 passengers was recorded for domestic flights and 323,751 for international flights.
Highlights of Q1 2021 figures
A total of 149,557 passengers arrived, while 174,194 passengers departed through the international wing of the airport during the period, bringing the total passenger traffic to 323,751.
At the domestic wing, 402,519 passengers arrived the Murtala Muhammed Airport Terminal 1, also known as the GAT.
Departure recorded 337,041, bringing the total number of passengers on the domestic routes to 739,560 between January and March.
A total of number 17, 286 aircraft was recorded at the airport during the first quarter of the year with records showing 12,744 domestic aircraft movements, while international aircraft movement was 4,542.
What FAAN is saying
But Airport Manager, South West, Victoria Shin-Aba, stated that there was no significant drop as Lagos remained the business nerve centre of the country since most flights terminate at the airport.
She said, "It is like a gradual reawakening, a gradual restart away from the Covid issue; there came the second wave but that did not discourage people from travelling. So it is growing gradually.
If there is one thing the airport has been able to do, as soon as you get into the airport environment this Covid protocol is activated. You can get to town everywhere, you don't see people obeying it, but as soon as you get to the airport, we enforce it. People would not want to cooperate, but we are enforcing it… for staff and passengers, people are cooperating.
The disadvantage of covid that is what affects us the most. It has affected our income as an organization, airlines are not coming back due to the pandemic, people are not travelling as they used to."
What you should know
At the end of Q1 2019, Nairametrics reported that the monthly breakdown showed that 1.42 million passengers comprising 789,883 arrivals and 633,069 departures in 18,653 aircraft movements were recorded in the month of January.
However, the traffic dropped in February, as 976,112 passengers comprising 462,447 arrivals and 513,665 departures were recorded. Note that the drop in air passengers traffic in February may be due to the 2019 general elections. In March 2019, the statistics rose as a total number of 1.11 million passengers, comprising 556,297 arrivals and 554,220 departures, was recorded.
COVID-19 Update in Nigeria
On the 17th of April 2021, 60 new confirmed cases were recorded in Nigeria
---
The spread of novel Corona Virus Disease (COVID-19) in Nigeria continues to record significant increases as the latest statistics provided by the Nigeria Centre for Disease Control reveal Nigeria now has 164,207 confirmed cases.
On the 17th of April 2021, 60 new confirmed cases were recorded in Nigeria.
To date, 164,207 cases have been confirmed, 154,325 cases have been discharged and 2061 deaths have been recorded in 36 states and the Federal Capital Territory.
A total of 1.84 million tests have been carried out as of April 17th, 2021 compared to 1.81 million tests a day earlier.
COVID-19 Case Updates- 17th April 2021,
Total Number of Cases – 164,207
Total Number Discharged – 154,325
Total Deaths – 2,061
Total Tests Carried out – 1,838,174
According to the NCDC, the 60 new cases are reported from 9 states- Lagos (22), Rivers (15), Bayelsa (7), Kaduna (5), Ogun (4), Akwa Ibom (3), Osun (2), Kano (1) and Ebonyi (1).
Meanwhile, the latest numbers bring Lagos state total confirmed cases to 58,110, followed by Abuja (19,756), Plateau (9,035), Kaduna (9,014), Rivers (7,060), Oyo (6,839), Edo (4,897), Ogun (4,639), Kano (3,942), Ondo (3,226), Kwara (3,120), Delta (2,617), Osun (2,572), Nasarawa (2,380), Enugu (2,281), Katsina (2,097), Gombe (2,034), Ebonyi (2,020), Anambra (1,909), Akwa Ibom (1,843), and Abia (1,683).
Imo State has recorded 1,655 cases, Bauchi (1,540), Borno (1,337), Benue (1,188), Adamawa (1,063), Niger (930), Taraba (910), Bayelsa (885), Ekiti (869), Sokoto (775), Jigawa (527), Kebbi (450), Cross River (394), Yobe (365), Zamfara (240), while Kogi state has recorded 5 cases only.
READ ALSO: COVID-19: Western diplomats warn of disease explosion, poor handling by government
Lock Down and Curfew
In a move to combat the spread of the pandemic disease, President Muhammadu Buhari directed the cessation of all movements in Lagos and the FCT for an initial period of 14 days, which took effect from 11 pm on Monday, 30th March 2020.
The movement restriction, which was extended by another two weeks period, has been partially put on hold with some businesses commencing operations from May 4. On April 27th, 2020, Nigeria's President, Muhammadu Buhari declared an overnight curfew from 8 pm to 6 am across the country, as part of new measures to contain the spread of the COVID-19. This comes along with the phased and gradual easing of lockdown measures in FCT, Lagos, and Ogun States, which took effect from Saturday, 2nd May 2020, at 9 am.
On Monday, 29th June 2020 the federal government extended the second phase of the eased lockdown by 4 weeks and approved interstate movement outside curfew hours with effect from July 1, 2020. Also, on Monday 27th July 2020, the federal government extended the second phase of eased lockdown by an additional one week.
On Thursday, 6th August 2020 the federal government through the secretary to the Government of the Federation (SGF) and Chairman of the Presidential Task Force (PTF) on COVID-19 announced the extension of the second phase of eased lockdown by another four (4) weeks.
Governor Babajide Sanwo-Olu of Lagos State announced the closed down of the Eti-Osa Isolation Centre, with effect from Friday, 31st July 2020. He also mentioned that the Agidingbi Isolation Centre would also be closed and the patients relocated to a large capacity centre.
Due to the increased number of covid-19 cases in Nigeria, the Nigerian government ordered the reopening of Isolation and treatment centres in the country on Thursday, 10th December 2020.
On 26th January 2021, the Federal Government announced the extension of the guidelines of phase 3 of the eased lockdown by one month following the rising cases of the coronavirus disease in the country and the expiration of phase 3 of the eased lockdown.
On 28th February 2021, the federal government confirmed that the first tranche of Covid-19 vaccines will arrive in Nigeria on Tuesday, March 2nd, 2021.
On Tuesday, 2nd March 2021, the National Primary health Care Development Agency announced the arrival of the expected COVX Astrazeneca/Oxford covid-19 vaccines.
On Saturday, 6th March 2021, President Muhammadu Buhari and his vice, Yemi Osinbajo received vaccination against the covid-19 as the State House in Abuja.
READ ALSO: Bill Gates says Trump's WHO funding suspension is dangerous
Nairametrics | Company Earnings
Access our Live Feed portal for the latest company earnings as they drop.