Banks' loan to private sector increases by N3.47 trillion in 2019
As the Central Bank of Nigeria (CBN) continues to compel Banks to boost their credit to the real sector of the economy, analysis of data published by the apex bank revealed that the loans increased by N3.46 trillion in 2019 (between January and November, 2019).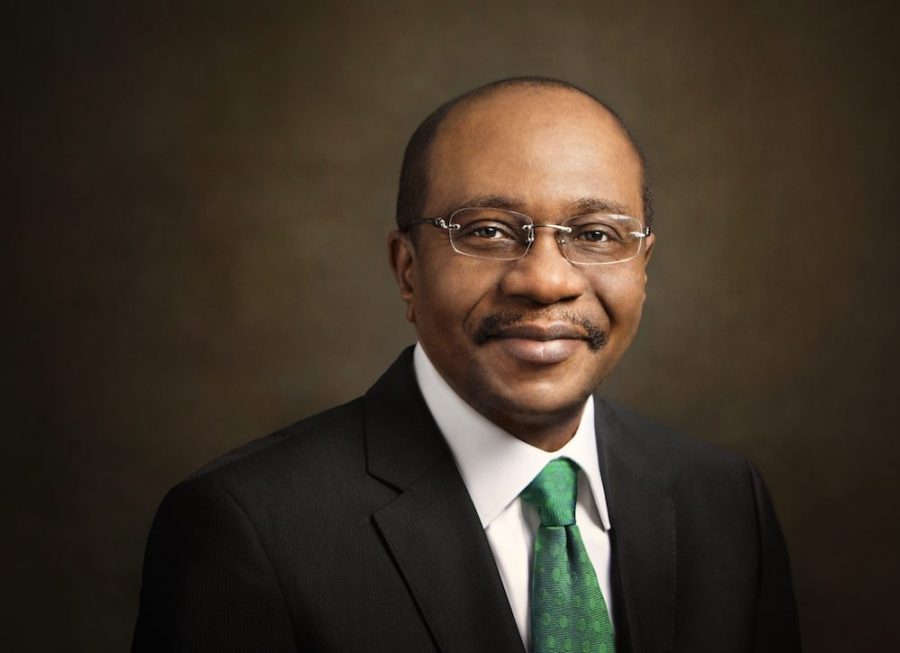 As the Central Bank of Nigeria (CBN) continues to compel Banks to boost their credit to the real sector of the economy, analysis of data published by the apex bank revealed that the loans increased by N3.46 trillion in 2019 (between January and November, 2019).
The data, which was obtained by Nairametrics, stated that the credit offered to the private sector rose by 15% (N3.47 trillion), from N22.94 trillion in January 2019 to N26.41 trillion as of November 2019.
Analysis of Banks' loan in 2019
At the end of November 2019, the total net domestic credit in the Nigerian economy rose from N28.65 trillion in January to N35.51 trillion. This means that the net domestic credit in the economy rose by N6.86 trillion or 23.9%.
[READ ALSO: Banks' loan to private sector increases by N3.47 trillion in 2019]
Out of the total N35.51 trillion net credit in the domestic economy, credit to private sector rose to N26.4 trillion, while credit to government also rose to N9.10 trillion.
That is, in the Nigerian economy, credit to private sector constitutes 74%, while credit to government constitutes 26% of the total net domestic credit.
During the year, credit to private sector hits the highest in December 2019. On the other hand, credit to the government rose to the highest in October.
A closer look shows that credit to government dropped by N1.35 trillion between October and December 2019.
Across the sectors, as at the end of September 2019, the oil and gas sector recorded the biggest gross domestic loan estimated at N4.50 trillion, followed by manufacturing (N2.56 trillion) and Government (N1.34 trillion).
LDR rose to 65% in 2019, as CBN mulls another increase
In a year featured with several policies introduced by the apex bank, the boost witnessed in the credit given to the private could be attributed to the upward review of the Loan-to-Deposit ratio (LDR).
In 2019, the CBN increased the LDR for Deposit Money Banks (DMBs) twice from 55% to 60%, and later to 65%. In December 2019, several media reports revealed the plans of the CBN to increase the LDR to 70% in 2020.
[READ: CBN to increase LDR to 70%]
According to the CBN, the major reason for the newly revised LDR was the noticeable "growth in the level of the industry gross credit".
Recently, there were media reports last year that Banks have continued to lower their lending and deposit rates as they struggle to comply with the apex bank's December 31, 2019 deadline.
Implications on Banks
Already, criticisms have trailed the current 65% LDR ratio, as experts argue that it might increase the level of non-performing loans in the economy. For instance, the International Monetary Fund (IMF) recently disclosed that the balance sheets of banks would be weak due to the LDR's directive from the CBN.
In an earlier report, the CBN stated that three banks failed to meet the 30% minimum liquidity ratio requirement of the apex bank.
With the 30% Banks' liquidity ratio, it means there is a limit the CBN can push Banks to lend money by raising the LDR.
A look into the value of the Non-Performing Loans (NPL) across sectors showed that NPL in the Agriculture, Construction, and Education among others hit N143.76 billion as at the end of September 2019.
Although, overall, in the past one year, NPL dropped by N1.103 trillion within the same period in Q3 2019.
In the meantime, with a 70% LDR tentatively in the pipeline, Banks may have to brace up as this may expose them to more risks from loan defaulters.
Strong performance from Stanbic IBTC, despite weak retail banking position
Will Stanbic IBTC be able to generate profit from its personal banking division by full year? 
Stanbic IBTC made a profit after tax of N45.2billion, growing its profit by 24.7% when compared with this period last year.
The feat is remarkable; given that a majority of financial institutions responded as expected to the economic downturn triggered by inflationary pressures, oil price instability, and lack of notable business activities, necessitated by the corona-virus pandemic that has characterised the 2020 business calendar year.
These other organizations reflected positions worse off than their escapades in 2019. In cases where improvements in bottom-line were seen, it was only marginal. 
READ: STANBIC IBTC posts Profit After Tax of N45.2 billion in H1 2020
Stanbic IBTC was not exempted from these economic trials, their immensely diversified business portfolio boosted their numbers on multiple fronts. Robust presence in Asset Management paid off, as commissions and fees represented a massive 62% of general fees and commission income. It's Corporate and Investment division continues to produce astoundingly, contributing the highest and growing profit after tax of 49.2%. 
This focused and efficiently monitored diversification, is turning Stanbic IBTC into world-beaters, reflecting in the expansion of its gross earnings by 7.8%, from N117.4billion in HY'2019 to N126.6billion so far this year.
This position could have appeared even better; had STANBIC been able to demonstrate in its personal and business banking segment, the same excellence, noticeable in its other business segments (Wealth, Corporate and  Investment).  
READ: Jaiz Bank: First shared-profit bank in Nigeria approaches 10 years
It's Personal banking (generally regarded as Retail banking), encompasses the provision of banking and financial services to individual customers and SME's (Small and Medium scale enterprises), mortgage lending, leases, card products, transactional and lending activities such as telephone banking, ATM's, etc. The segment suffered this year, closing with a loss of N3.2billion, despite being responsible for over 58.4% of general staff costs. This poor position was sponsored by a reduction in income levels, especially non-interest income from fees and commission.
Unsurprisingly, given CBN's policy at the start of the year to implement a much-reduced transfer fee rate, an increase in Non-performing loans is another causal factor for its loss this half-year. STANBIC cannot afford to bask in the euphoria of the massive successes of its Wealth and Corporate segment, at the expense of Retail banking.
READ: Zenith Bank blows past Access Bank as customer deposits cross N4 trillion
Retail banking is fundamental to any bank looking to be a force, or preserve its going-concern status in this critically competitive economic environment. It has been the subject of immense research in the last decade, with many banks devising strategies to acquire a large chunk of the market share in this business segment. The banking landscape is evolving amidst growing competition, such that a bank that generally does well in its retail banking segment, is perceived as strong by the public. This has an underrated capacity to effortlessly attract more customers. Banks need to revisit the drawing board and re-embrace their sacred purpose of serving the basic and pure needs of their individual customers. 
Michael Lafferty, Chairman of the Lafferty Group, whilst describing Retail banking said, "Retail banking is the foundation on which global banks are built," It is a vast retail and consumer banking market, pointing out that the world's biggest banks built their financial empire from the mass market. 
READ: Foreign investment inflow into banking sector falls by 95% in Q2 2020
Stanbic IBTC must be conscious in its quest to provide universal banking and find a balance in product and service offerings across its business segment. 
A summary of the performance parameters in its financial statement, shows growth in gross earnings, from N117.4billion to N126.6billion, and improvement in earnings per share from 342kobo to 419kobo. 
Attention now shifts to the impact of the bank's new super app, supposedly a one-stop-shop for its diverse offerings, including banking, investing, pensions, trading, and insurance, and how it affects the bottom line in subsequent quarters.  
Explore the Nairametrics Research Website for Economic and Financial Data
Lastly, will Stanbic IBTC be able to generate profit from its personal banking division by full year?  We await their H2'2020 results. 
Is Zenith Bank thriving on the strength of sound financial indices?
Zenith Bank posts N103.8bn profit in half-year financial result.
Sound financial indices have made Zenith Bank one of the largest banks in the Nigerian banking Industry. It was recognized as the Most Valuable Banking Brand in Nigeria 2019, in the Global Banker magazine Top 500 Banking brands; and Best Commercial Bank in Nigeria 2019, by the World Finance.
Zenith Bank has successfully bolstered this narrative even further with the release of its Half Year 2020 Financial Report, where it closed with a profit of N103.8 billion.
Growing profit position in these perilous times, speaks remarkably of the suppleness and elasticity of any establishment. A lull in economic activity caused by inflationary pressures, precariousness of the market, and the coronavirus pandemic has forced most Deposit Money Banks (DMBs) to cave in, and reveal achievements worse off than their 2019 results y/y – but not Zenith Bank Plc. The institution has showcased beyond reasonable doubt, that the apparent limitations are incapable of distorting its active growth pattern.
Zenith Bank closed H1 2020, 16.8% better off than it did in 2019 y/y, in terms of profit after tax. Although this massive leap, hugely resulting from tax paid as profit before tax, noted just a 2.2% growth. Further analysis of its HY'2020 results, demonstrates more efficiency, a focused cost of fund optimization, and an aggressiveness in generating income across its business heads and segments. This strategy had begun since 2018, and was shared by the bank when it disclosed planned implementation of an improved core banking system, hoping it would ultimately enhance efficiency while reducing costs.
Zenith Bank has thrived on the strength of its sound business model, corporate governance, conservative risk management, and strategic corporate social investment. The bank has been very forceful in the market, improving massively across all of its income generating segments, despite the plausible and obvious hindrances. This is a testament to its superiority, and sponsors its claim for supremacy.
The bank made N22billion from foreign exchange revaluation gains and despite evidence to the contrary, it endeavored in operating expenditure (OPEX). OPEX may have grown by 7.7%, but disclosures and note to the accounts shows that in virtually every expense head, costs dropped. The 7.7% was triggered majorly by Information Technology related costs, fuel and maintenance, and an increase in the compulsory banking cost fund, set up for the Asset Management Company of Nigeria (AMCON) by the CBN.
Now, like every hero susceptible to their hubris, Zenith has its own problems, which questions its position at the top. Yes, the bank may have an amazing and constantly improving interest expense to interest income ratio, but it does not possess the finest result in this regard as of yet. HY 2019 interest expense took as much as 33.6% of its income, while HY 2020 dropped to 27.4%. This is good, but still considerably high, if we carry out a peer-to-peer analysis with Guarantee Trust Bank Plc (masters of low-interest expenses), whose ratio stands at 16% for HY 2020.
However, Zenith has sustained the momentum of positioning itself as the crème de la crème in the Nigerian Banking Industry for quite some time. The bank's pattern of growth and performance, strongly indicates its capabilities to manage its interest expense in subsequent quarters. It will be interesting to see how this pans out by year end.
In summary, despite economic difficulties this year, with most bank's bottom-line at a worse position than the corresponding period last year, Zenith posted improved profit yet again. Could this be enough to portray supremacy?
UBA Plc H1'2020 results, a true reflection of its rightsizing decision? 
UBA's H1 2020 result is yet another demonstration of the resilience of its business model.
The upward review in benefits of some employees and directors this year, coupled with the rising operational costs, constitutes the hot topics from the 2020 semi-annual results released by UBA Plc. 
Widely regarded as the banking sector's largest employer of labour in Nigeria, the bank in December 2019, embarked on a 'rightsizing' exercise, which partly resulted in new hires, as well as promotions, improved remunerations, and benefits for existing employees.
READ: Zenith Bank's Profit After Tax in H1,2020 rises by 16.8% to N103.8 billion
The Group Head, Media and External Relations, UBA Plc, Nasir Ramon commenting on this said, "over 5000 staff of UBA Plc, started the new year with a lot of cheer, as the bank promoted to new grades, coupled with salary upgrades. Beneficiaries of this exercise will receive up to 170% increase in their salaries and benefits, whilst a good number have been moved to higher grade levels." 
Directors saw their emoluments amplify by 177.7% (Fees and Sitting allowances) as demonstrated in the financial statements of the bank. Rising to N50million in June 2020, from N18million in 2019 y/y. 
READ: Access Bank posts Profit Before Tax of N74.31 billion in H1 2020
Now, Deposit Money Banks (DMB's) might be adjudged to be honorable in all of their objectives, but the truth is they are neither self-sacrificing nor are they expected to be. DMB's are established for profit, and would incessantly prioritize business good sense over social empathy, for the sake of their owners.  The import of this is, UBA Plc expects its colossal investments in employees and directors to overwhelmingly reflect in its bottom-line. 
Half-year 2020 results is clearly not in sync with this philosophy, as it reflects a weakened position compared to the corresponding period last year, despite the investments in human capital. Profit before tax dropped by 18.7%, from N70.3billion recorded in HY'2019 to N57.1billion in the current period. Profit after tax waned as well by 21.7% to N44.4billion from N56.7billion in HY'2019. 
READ: Are tech talents Africa's 'new export'?
Interestingly enough, the top-line fared pretty well. Interest income and fee income showed improvements, albeit marginally by 0.3% and 6.7% respectively. This makes it illogical to attribute the entirety of the decline in profit to the recent austerity measures put in place by the CBN, reducing funds transfer fees and card maintenance charges.  
The Coronavirus pandemic played a big role too, by widely stunting the economy in the second quarter of 2020, and negatively impacting profit. But even these do not provide substantial and sufficient convictions as to why the Tier-one bank did not hit the profit-bar it set for itself, from its truly emphatic 2019 financial year. Does this mean that UBA Plc got the decision wrong at the start of the year? 
READ: FUGAZ; Nigerian banks considered too big to fail
Six months seem too short a period to immediately class management's decision to jack up the benefits and emoluments of its internal customers as a failed one. Although, no one anticipated the travails of COVID-19 and its resulting consequences, investments in human capital is widely proven to yield tremendous growth in the long haul. Besides the fact that it has given UBA Plc a solid reputation in the market place, it also makes the company very attractive to the very best of industry talents. Furthermore, employee engagements of this nature, foster brand loyalty which ultimately trickles down to how passionately these personnel undertake their tasks and deliverables. The true bearing of this investment is expected to reflect in due course, in subsequent quarters.  
Commenting on the result, UBA's Group Managing Director/Chief Executive Officer, Mr Kennedy Uzoka said, "Our H1 2020 results is yet another demonstration of the resilience of our business model in an extremely uncertain and tough operating environment. We recorded commendable growth in our underlying business in terms of customer acquisition, transaction volumes, and balance sheet whilst inflation, depressed yield environment and exchange rate volatility impacted our net earnings as anticipated." 
READ: GTBank, Access Bank, 11 others pay workers N271.64 billion in H1 2020
Rising cost
In today's increasingly aggressive marketplace, where consistently generating revenue, is paramount to preserving the longevity and going-concern status of any establishments, costs must also be accorded as much attention and significance. Tightening and managing costs with the aim to improve and generate profit is genius strategy especially in today's banking industry. The banking industry is under threat from ruthless competitions. Multifarious streams that had hitherto been available for generating income for DMB's are being severely hindered by the 'austere' policies (from the perspective of commercial banks) from the apex bank, making effective cost management a survival mechanism. 
Explore the Nairametrics Research Website for Economic and Financial Data
Employee benefits rose by 20% from N37.2billion in HY'2019 to N44.6billion in HY'2020, while Directors' emoluments (Fees and Sitting Allowance) as earlier stated, surged by 177% from N18million in 2019 to N50million in 2020 y/y. The total operating expenses increased 22.6% in 2020. UBA Plc, unavoidably expended N22.4billion on Banking Sector Resolution cost trust fund, in compliance with the CBN's requirement to contribute to the cause of the Asset Management Company of Nigeria (AMCON). Security and other payments for core services experienced increase as well compared to the preceding year. 
Avoidable expenses like Penalties and Premises Maintenance Charge, should be extensively reviewed and extinguished wherever possible, to improve bottom line. UBA plc has forked out N565million in penalties so far in 2020, representing 6177.7% increase from just N9million in 2019 y/y. This is a prime example of the operational brick walls, UBA Plc must properly address to improve its fortunes in subsequent quarters.