Chelsea FC posts N46.42 billion loss in 2019
Chelsea FC announced on New Year's Eve that the Group recorded a loss of £96.6 million (N46.42 billion) for the year ended 30 June 2019.
Chelsea Football Club announced on New Year's Eve that the Group recorded a loss of £96.6 million (N46.42 billion) for the year ended 30 June 2019.
The loss was attributed to a number of player acquisitions and its related costs, as well as a lack of Champions League football together with associated cost of change in first-team management.
Meanwhile, the group turnover figure grew to £446.7 million (N214.7 billion) from £443.4 million (N213.1 billion) the previous year which represents 0.74% year on year increase. Also, revenue from commercial activities grew by £14.5 million, following the signing of several partnership deals with Hyundai, Vitality Health, MSC Cruises, Unilever and increased revenues from online merchandise sales.
Broadcasting and matchday revenues also decreased significantly by £3.9 million (N1.9 billion) and £7.3 million (N3.5 billion) respectively. This is as a result of the Club's participation in the Europa League as opposed to the Champions League in the previous season.
Chelsea chairman, Bruce Buck said in a statement on the Club's official website that, "Consistent revenue growth and careful financial management over recent seasons has allowed the Club to make significant levels of investment in the playing staff whilst maintaining compliance with UEFA Financial Fair Play regulations.
"This has contributed to another Europa League victory at the end of the 2018/19 season and a return to the highest level of European competition. This solid commercial foundation, allied to a young and exciting team now led by Frank Lampard, means that the Club is well placed to sustain its pursuit of success both on and off the pitch as well as maintain its financial stability over the coming years" he said.
[READ MORE: Dangote discloses N25 billion loss to Apapa road network)
Chelsea Spent big during the year: Breakdown of expenses shows the club invested a record £280.6 million (N134.8 billion) in the playing squad during the year, including the acquisitions of Kepa Arrizabalaga from Athletic Bilbao for £71 million to be the highest fee ever paid for a goalkeeper and a club-record transfer.
Chelsea signed Christian Pulisic from Borussia Dortmund for £57.6 million (N27.7 billion) as well as Mateo Kovacic and Jorginho for £40 million (N19.2 billion) and £57 million (N27.4 billion) respectively.
The club will hope to turn the figures around as they resume Champion League football under the new management of Frank Lampard.
Lafarge Africa gains N71 billion in market value in three trading sessions
The market capitalization of Lafarge Africa Plc has gained N70.87 billion in the past three trading sessions on NSE.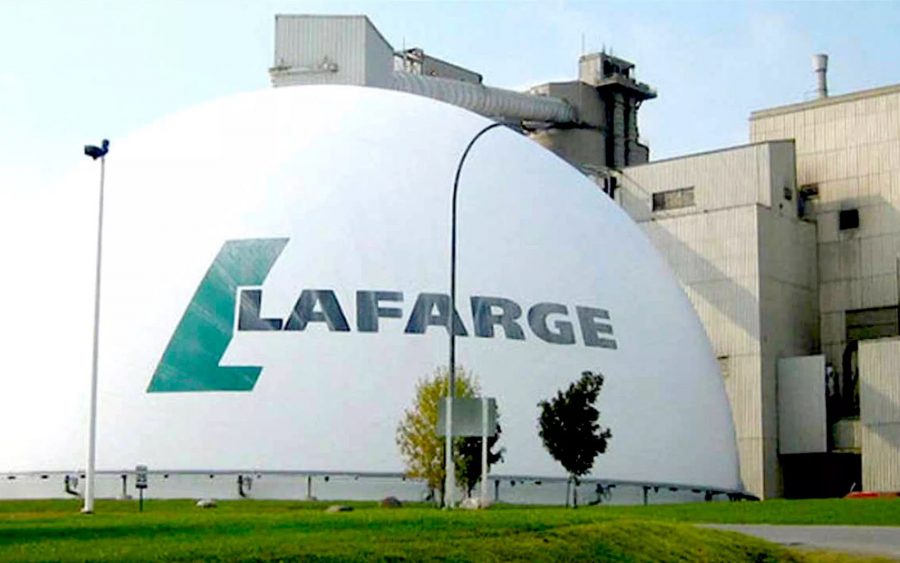 Lafarge Africa Plc, one of the leading cement manufacturers in Nigeria, has gained almost N71 billion in the past three trading sessions on NSE, pushing the market capitalization of the cement manufacturer to N384.98 billion.
Lafarge whose shares peaked at N30.3 this year, saw its share price increase from N19.5 on the 3rd of March 2021 to N23.90 at the close of trading activities on March 8 2021 after enduring a massive sell down in recent weeks.
According to data tracked on the NSE website, this move led to a N70.87 billion gain in the market capitalization of Lafarge Africa in three trading sessions on the local bourse.
This impressive gains in Lafarge's shares and market value were triggered by buying pressures from bargain hunters who took position in the company after its share price slumped to N19.5 per share.
At the time of writing this report, Lafarge was the tenth most capitalized company on NSE with a market capitalization of N384.98 billion, behind Nigerian Breweries with a market capitalization of N395.85 billion.
A total of 5,380,311 units of Lafarge ordinary shares worth N129,602,973.90, were exchanged on the bourse in 185 deals on Monday 8th March 2021.
The shares of the cement manufacturer gaining a total 7.66% or N1.7 to close higher at N23.9 on the 8th of March 2021.
What you should know
Lafarge Africa Plc, a subsidiary of LafargeHolcim, a world leader in building materials, is a leading cement manufacturing company in Sub-Saharan Africa with a current installed cement production capacity of 10.5Mtpa.
The cement manufacturer has a wide operational footprint in Nigeria strategically positioned in three Geo-political zones in the country which include; the South West (Ewekoro and Sagamu in Ogun State), North East (Ashaka, in Gombe State), South East (Mfamosing, Cross Rivers State).
The company also has a ready-mix operation in Lagos, Abuja and Port Harcourt.
In an effort to cut down on deadweight cost, the Board of Lafarge Africa Plc has resolved to sell off its 35% stake in Continental Blue Investment Ghana Limited – a move that will see the company cut down on costs impacting the Group's profit.
This is not the first time the company has had to sell off an unproductive investment, in August 2019, Lafarge Africa sold off all its stakes in Lafarge South Africa Holdings (LSAH).
Nigeria's foreign trade rises to N9.12 trillion in Q4 2020
Nigeria's total foreign trade for the fourth quarter (Q4) of 2020 rose 8.8% to N9.12 trillion in Q4 2020
Nigeria's total foreign trade for the fourth quarter (Q4) of 2020 rose to N9.12 trillion, representing an increase of 8.88% compared to N8.38 trillion recorded in the previous quarter.
This is according to the foreign trade report, recently released by the National Bureau of Statistics (NBS).
READ: Nigeria's foreign trade drops to N8.3 trillion, down by 18% in Q1 2020
According to the report, total imports stood at N5.93 trillion, 10.1% increase compared to N5.38 trillion recorded in Q3 2020, while total export rose by 6.72% from N2.99 trillion to N3.19 trillion.
Also, Nigeria's trade balance plunged further by 14.3% from a N2.39 trillion deficit recorded in the third quarter of 2020 to N2.73 trillion deficit in Q4 2020.
More details shortly…
Nairametrics | Company Earnings
Access our Live Feed portal for the latest company earnings as they drop.