Appointment of Dr. (Mrs.) Ajoritsedere Awosika, MFR as chairman of Access Bank Plc
The Board of Directors of Access Bank Plc is pleased to announce that its Chairman, Mrs. Mosun Belo-Olusoga will be retiring in January 2020.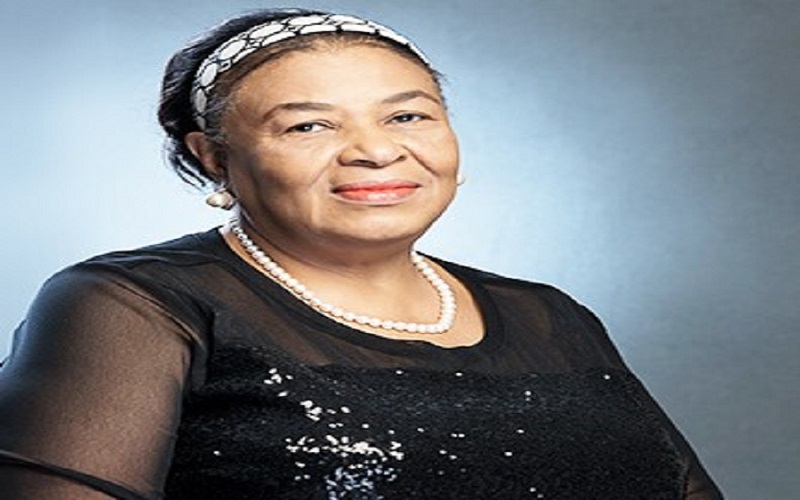 The Board of Directors of Access Bank Plc (the Bank) is pleased to announce that its Chairman, Mrs. Mosun Belo-Olusoga will be retiring in January 2020.
This follows her completion of the maximum 12- year term limit allowed by the Central Bank of Nigeria's Code of Corporate Governance for Banks and Discount Houses. Mrs Belo-Olusoga became the Chairman of the Board in July 2015.
Mrs. Belo-Olusoga has confirmed that she has no disagreement with the Board and there are no issues relating to her retirement that need to be brought to the attention of the shareholders of the Company or the regulatory authorities.
To lead the Board in the next phase of Bank's transformation into becoming Africa's Gateway to the World, the Board has in line with its robust leadership succession plan appointed Dr. (Mrs) Ajoritsedere Awosika, MFR as the Chairman of the Bank when Mrs Belo-Olusoga steps down on January 8, 2020.
Dr. Awosika joined the Board in April 2013 as an Independent Non-Executive Director and has been the Chairman and Vice-Chairman of the Board Credit and Finance Committee and the Board Audit Committee respectively in addition to membership of other Board Committees.
She is an accomplished administrator with over three decades experience in public sector governance. She was at various times, the Permanent Secretary in the Federal Ministries of Internal Affairs, Science & Technology and Power.
Dr. Awosika is a fellow of the Pharmaceutical Society of Nigeria and the West African Postgraduate College of Pharmacy. She holds a Doctorate degree in Pharmaceutical Technology from the University of Bradford, United Kingdom.
She is the Chairman of Chams Plc and Josephine Consulting Limited and a Non-Executive Director of Capital Express Assurance Ltd.
The Board would like to express its appreciation to Mrs. Belo-Olusoga for her contributions to the Bank's transformational growth and wishes Dr. (Mrs.) Awosika success in her new appointment.
SUNDAY EKWOCHI
COMPANY SECRETARY
Ecobank Nigeria targets MSMEs with recent N50bn subordinated funding
The N50bn raised was a bilateral funding and provides stable medium-term liquidity to the balance sheet of Ecobank Nigeria.
The Managing Director, Ecobank Nigeria, Patrick Akinwuntan has said the bank's newly sourced N50 billion credit will be deployed to support Micro, Small and medium scale enterprises (MSMEs) and small corporates in the country. He pointed out that the bank recognizes MSMEs as the drivers of post-COVID-19 economic recovery for Nigeria, stressing that additional funding support from the bank would further generate and bolster activities in the sector thereby driving the much-needed growth in the country, provide jobs and support wealth creation.
According to Mr. Akinwuntan, "The proceeds of the financing will support MSMEs in the country and is particularly useful for this segment where access to bank loans is considered as the biggest impediment to growth. As MSMEs currently account for about half of the country's gross domestic product and circa 96 per cent of the total number of businesses, this support will definitely make a positive impact."
He noted that "As an MSME friendly bank, we have been helping them with capacity building; providing simple and easy access to loans in various sectors including manufacturing, agriculture, creative industry, healthcare, general commerce and services. Our robust digital platforms help facilitate transaction convenience for our clients particularly during this Covid pandemic and helped with the ease of doing business. Our award-winning Omnilite digital banking platform helps businesses with a wide array of payment services electronically, while our POS machines and Ecobankpay solutions are widely deployed to assist with collections."
Adding further, the Executive Director, Commercial Banking, Mrs Carol Oyedeji affirmed that Ecobank Nigeria has been in the forefront in supporting small businesses. She stated that "The bank has entered strategic partnerships with various development institutions to support both funding and risk-sharing for MSME lending across various sectors of the economy. Small business owners can therefore avail themselves of this opportunity presented to grow and further expand."
Ecobank was recently named among the top 3 banks for SMEs in the Customer Experience Satisfaction survey conducted by a leading audit and professional services company, KPMG Nigeria. Prior to this, the bank was given the BusinessDay award for Best Agric Bank in Nigeria.
The N50bn raised was a bilateral funding and provides stable medium-term liquidity to the balance sheet of Ecobank Nigeria. It has positively improved its balance sheet ratios, especially the capital adequacy ratio and is for a tenor of 10 years
With N5,000 you can now buy Bitcoin
Here's a simple step-by-step guide to help you understand how to quickly and safely buy small amounts of bitcoin.
Convincing an average Nigerian to invest in digital finances has been quite the task in the spent years and the last decade has witnessed many instances that has reinforced the distrust of many in digital economics.
Many more have been sidetracked by the very high amounts needed as inputs at the entry points of these digital markets. Many have embraced the reliability of physical goods and fiat currencies over the speculative, volatile nature of digital 'money' and for many who in parts have the stomach to take risks and trust the system enough to attempt, the high-end input cost have dissuaded them.
The reality of the global economy, with respect to these times; trade wars, pandemic and lockdowns that has crippled economies, recession and the sharp fall in the value of crude oil that has suffered on the livelihood and sustenance of people necessitates the need for an easier entry point.
READ: World's biggest asset manager provides Bitcoin to clients
Further justifying this, sequel to the surge in the values of BTC and subsequently, the profitability and the rates of the dollar against the Naira, that has informed, inspired more and more thousands of investment into the digital currency, there is an increased need from many point of views for subsidies and ease of transaction and trading for easier access, transitioning and the benefit of the common/average man, who would like to buy into the 'cool" money BTC is positioned to yield.
A common misconception that is generic to new investors and many interested parties in BTC and one of the FAQ's asked are;
How do I make my very first investment in Bitcoin and
What is the least amount I can invest in BTC?
Do I need up to a million or tens of thousands of Naira to make my first BTC purchase?
Let us answer the questions in reverse.
READ: Present day cryptos won't last long – Bank of England
3. No, you do not need millions, you do not have to invest in cryptocurrency. If you have, however, the same rule of economics applies in cryptocurrency. The higher the investment, the higher the likelihood of better profitability.
2. There's fantastic news for those who are new to the crypto community: you can buy any fraction of a single bitcoin! And in Nigerian terms, as little as 5k' (#5000) can buy fractions of BTC. The smallest unit of Bitcoin is called a 'satoshi.' It represents one hundred millionth of a bitcoin, or 0.00000001 BTC, and is named after Satoshi Nakamoto, the anonymous founder of Bitcoin. These smaller units pave the way for tiny pieces of bitcoin to be obtained, which ensures that in incredibly small denominations you can acquire.
1. Acquiring Bitcoin is not as hard as flying a plane and with a little help or some research, you can put your money safely in a system that assuredly secures a guaranteed percentage yield.
Here's a simple step-by-step guide to help you understand how to quickly and safely buy small amounts of bitcoin.
READ: Anchorage obtains 1st U.S federal Chartered Crypto bank license
i. Smartly select your purchasing platform
You need to carefully pick a trading platform that best suits the transaction when dealing with cryptocurrencies, whether it is buying or selling. Either through a standard exchange or a peer-to-peer network, there are two ways to trade digital currencies.
ii. Periodic transactions vs. peer-to-peer networks
Let's start with standard crypto-currency exchanges to better understand these two choices. These are the businesses or centralized organizations that receive, purchase and sell orders and match them from individuals. These exchanges will pair you with a trading partner and make it easier for your cryptocurrency or fiat to be converted safely to bitcoin and vice versa.
To allow them to transact directly, these platforms link the buyer with the seller, while the escrow service ensures that the BTC is secure. Third-party arbitrators can participate only if a dispute has been filed. Other than that, no other human intervention in the trade will occur.
READ: Blockvila launches the world's first profit sharing and cashback P2P crypto exchange
iii. Create a digital wallet
Create a digital wallet, with your wallet address and keys safely stored preferably offline for safekeeping. This will serve as your bank for transactions and storage for digital values and assets. You will find recommendations of digital wallet in your research. Choose wisely as this could be the undoing of your investments
iv. Make your purchase
Subsequent to the account and wallet creation, the next thing is the purchase. There are several offers tailored to fit individual preferences and needs. Choose the offer that best fulfill your preference. Find the Bitcoin equivalent of the amount you intend to purchase using Bitcoin calculator tools online, then, proceed to click on the "Buy Bitcoin" button.
Next…
READ: Ethereum on a rampage, fast approaching $1,000
v. Input amount
Enter the amount of bitcoin that you would like to purchase. It's important to always be aware of the minimum exchange amount when you buy small amounts of bitcoin. From 10 USD, 20 USD, 50 USD, and up, you can go.
vi. Select your currency
Specify the currency for the bitcoin purchase you are using. If you ever forget to indicate one, it will be selected with 99 percent accuracy automatically based on your position.
vii. Choose payment method
Clicking on the "Buy Bitcoin" button will redirect you to a drop-down where you can pick the payment method you want. There are hundreds of types of payment you may choose from. Cash deposits are among the most common via bank transfers; multiple online wallets such as PayPal, Skrill, and Neteller; iTunes and Amazon gift cards, cash in person; and altcoins such as Ethereum, Litecoin, Ripple, and many more. Remember that the price of your transaction is influenced by these payment methods. Bank transfers and other traditional types of payment typically have lower fees than the less common ones.
viii. Scout for your desired offer
You can press the 'Search' button after completing all the required information. This will guide you to a list of deals on the site that are available. Hundreds and even thousands of deals are available to choose from.
Okay take a breather here. Before you proceed…
ix. Vet every single detail of the transaction
Don't forget to review every detail and read all the deal terms set by the seller once you've found your perfect offer. This will assist you to understand which deal you should comply with. You should click on "Buy" when you are good with the terms and pleased with the bid.
x. Complete the transaction
Clicking "Buy" opens the trade with the chatbox and the instructions. Click the "Mark as Paid" button after completing the trade instructions, submitting all the documents and files required, and the payment. The trade will expire if you do not click this, and bitcoin will be released back to the vendor from escrow.
The trade cannot be canceled by the seller at this stage. At any time, only the buyer can cancel the trade. That's the only time when the seller's bitcoin is moved from escrow back to the seller's wallet if the buyer cancels the transaction.
If followed to the letter, buying Bitcoin with as little as #5000 is just as easy as making purchases up to hundreds of thousands. Now you have no reason not to invest in the future and have your share in the digital economy.
Emzor Pharmaceutical Industries Limited successfully completes its debut NGN13.73 billion 5-year corporate bond
The offering was preceded by a comprehensive credit positioning and marketing exercise which enabled the successful issuance…
Emzor Pharmaceutical Industries Limited ("Emzor" or "the Company"), the leading Nigerian pharmaceutical company, successfully launched its maiden ₦13.73 billion 5-year Fixed Rate Senior Unsecured Bond Issue due January 2026 under the Company's ₦50.00 billion Bond Programme. The transaction represents Emzor's debut bond issuance.
The offering was preceded by a comprehensive credit positioning and marketing exercise which enabled the successful issuance despite uncertain monetary policy and benchmark rate direction and the Christmas holidays. Following approval from the Securities and Exchange Commission, book building with respect to the transaction commenced during the Christmas holidays and closed on the 12th of January 2021. The bond saw solid interest from a diverse pool of institutional investors with Pension Funds (61%) and Asset Managers (31%) dominating the orderbook and final allocation. The issue was priced at a coupon rate of 10.00% per annum, highlighting Emzor's strong investment-grade ratings- the Issuer and Issue were rated A- (stable outlook) and A (stable outlook) by GCR and DataPro, respectively.
The net proceeds of the bond will enable Emzor further expand its existing operations as well as to expand into several new lines, mainly at its new and ultra-modern manufacturing campus at Sagamu in Ogun State, whilst supplementing its working capital.
Speaking on the significance and success of the bond issue, Dr Stella Okoli, Group Managing Director of Emzor commented: "This first-time bond issuance is a fantastic achievement for Emzor and in our commitment to unlimited wellness for all by delivering quality medicines for all and affordable by all, a key part of our Wellocracy programme. This will help drive and accelerate our expansion plans, delivering strong growth and margin improvement. It is important that our industry in Nigeria and on the continent continue to increase capacity and
capability in order to reach the goal of self-sufficiency in pharmaceutical manufacturing, thereby reducing the dependency on imports. We recognise the efforts of the investor community ensuring the success of this bond issuance and commit to uphold their confidence in us as we deliver on our long-term growth strategy."
Renaissance Capital acted as Lead Issuing House and Ratings Adviser, with Afrinvest as Joint Issuing House for Emzor's bond issue.
About Emzor
Emzor is the leading Nigerian pharmaceutical company, established in 1984 by Dr. Stella Okoli. The principal activity of the Company is the manufacturing and distribution of high-quality pharmaceutical and healthcare products. The Company is the manufacturer of the widely known Emzor Paracetamol which is one of the leading brands of analgesics in Nigeria. From producing 4 products in 1987, the Company has grown its product base to over 200 products spread across 26 different categories including but not limited to analgesics, antimalarial, antibiotics, multivitamins, antitussives, antifungal, antihistamines and antihypertensives.
The Company serves its customers via over 160 distributors spread across over 25 countries in West Africa with a solid operational presence in Nigeria, Liberia and Sierra Leone. Emzor currently operates from 4 factories of which three sites are Aswani, Ajao and Richfield located in Lagos whilst the fourth factory is located in Sagamu, Ogun State.
The Company has strong relationships with international suppliers and technical partners, which has supported solid competitive positioning. Emzor has a diversified earnings profile supported by ongoing product innovation and an expanding retail footprint. For additional information on the Company, please visit www.emzorpharma.com