First Bank convenes digital lab open house, reinforces digital reinvention in banking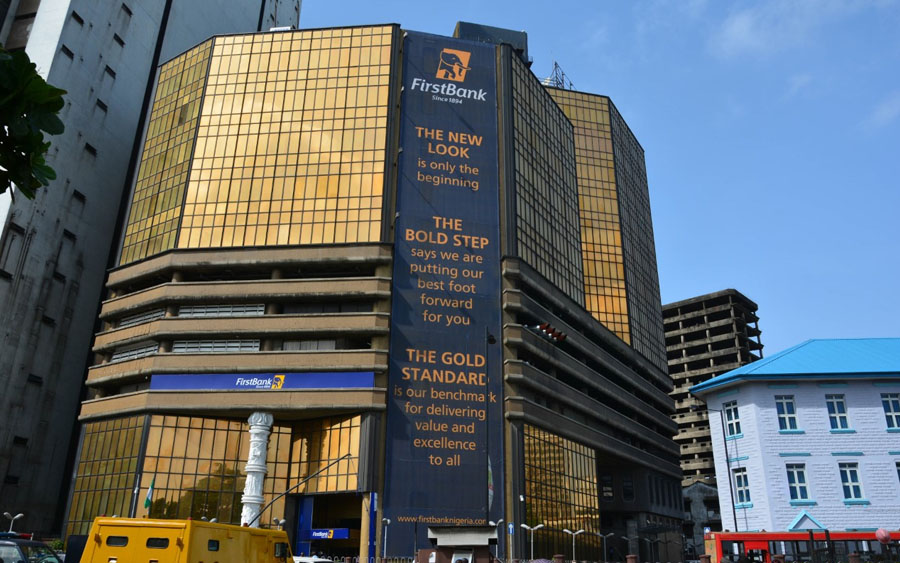 In an effort to stimulate innovation through synergy, First Bank of Nigeria Limited hosted the Digital Lab Open House on Wednesday, 31 July 2019 at its Digital Lab in Yaba Lagos. The Digital Lab Open House is amongst the many events lined up for the group Innovation Week held 29 July – 2 August 2019.
The event themed: "cultivating an innovative mindset" is an initiative designed to provide opportunities for staff across its parent company/group, FBN Holdings Plc, to learn from one another whilst showcasing innovative tools and ideas that are supportive to the continued contribution of the FBNHoldings group to the growth and development of its host communities across over half a dozen of its business operations notably in Nigeria, Ghana, Sierra Leone, Senegal, Gambia, DRC, United Kingdom and China. The week-long event was designed to provide a forum for discussions focused on and for staff to be aware of internal structures and tools available to support an innovative culture.
The activities lined up for the week included; demo fair, workshops, panel sessions as well as the launch of an innovation platform. Gbenga Agboola, Co-Founder and CEO Flutterwave, Odunayo Eweniyi, Co-Founder and CEO Piggybank and Funlola Jide-Aribaloye, CEO Reliance HMO were amongst the thought leaders in the digital eco-system that were in attendance.
According to the Bank's Chief Executive Officer, Adesola Adeduntan, "FirstBank has at different times since it was founded, 125 years ago, pioneered the introduction of new technologies and innovation, notably ATM and Western Union in the Nigerian Banking industry which are driven to promote ease of Banking and encourage banking across borders regardless of where one may be at any point in time. The Group Innovation week is a framework to identify with opportunities for all entities in the group to leverage on as we remain committed to reinforce our leading position across markets in sub-Saharan Africa."
 About FirstBank
First Bank of Nigeria Limited (FirstBank) is the premier Bank in West Africa and the leading banking services solutions provider in Nigeria for 125 years. With some 15 million customer accounts, FirstBank provides a comprehensive range of retail and corporate financial services with over 750 business locations. The Bank has international presence through its subsidiaries, FBN Bank (UK) Limited in London and Paris, FBNBank in the Republic of Congo, Ghana, The Gambia, Guinea, Sierra-Leone and Senegal, as well as a Representative Office in Beijing.
Since its establishment in 1894, FirstBank has consistently built relationships with customers focusing on the fundamentals of good corporate governance, strong liquidity, optimised risk management and leadership. Over the years, the Bank has led the financing of private investment in infrastructure development in the Nigerian economy by playing key roles in the Federal Government's privatisation and commercialisation schemes. With its global reach, FirstBank provides prospective investors wishing to explore the vast business opportunities that are available in Nigeria, an internationally competitive world-class brand and a credible financial partner.
FirstBank has been named "Most Valuable Bank Brand in Nigeria" six times in a row (2011 – 2016) by the globally renowned "The Banker Magazine" of the Financial Times Group; "Best Retail Bank in Nigeria" for seven consecutive years (2011 – 2017) by the Asian Banker International Excellence in Retail Financial Services Awards and "Best Bank in Nigeria" by Global Finance for 15 years.
Our brand purpose is to always put customers, partners and stakeholders at the heart of our business, even as we standardise customer experience and excellence in financial solutions across sub-Saharan Africa, in consonance with our brand vision "To be the partner of first choice in building your future". Our brand promise is to always deliver the ultimate "gold standard" of value and excellence. This commitment is anchored on our inherent values of passion, partnership and people, to position You First in every respect.
ValuAlliance distributes value fund of N10 per unit for H1, 2020
ValuAlliance Value Fund has declared the distribution to unit holders, the sum of N10.00/unit for the financial year ended June 30, 2020. 
ValuAlliance Value Fund ("Value Fund" or the "Fund"), formerly called the SIM Capital Alliance Value Fund, has declared the distribution to unit holders, the sum of N10.00/unit for the financial year ended June 30, 2020.
This is according to a notification by the firm, sent to the Nigerian Stock Exchange market and seen by Nairametrics.
The latest distribution indicates a decline of N1/unit when compared to its distribution in the corresponding period last year.
READ MORE: SEC reinstates DEAP Capital's Board
The key highlights of the recent notification include:
Annual General Meeting Date: 21st December 2020
AGM Venue: 33A Alfred Rewane (Kingsway) Road, Ikoyi, Lagos, Nigeria
Proposed Distribution: ₦10/unit
Qualification Date: 9th December 2020
Closure of Register Date: 10th December 2020
Payment Date: 23rd December 2020
READ: Exxon Mobil to cut 14,000 jobs as pandemic hit oil demand, prices
What you should know
The Value Fund is a closed-end Fund registered and regulated by the Securities and Exchange Commission (SEC), whose units are listed on the main board of the NSE.
The Value Fund for the year ended June 30, 2020 achieved a growth of 2.83% Year-on-Year, with a cumulative return of 125.32% since inception, which translates to a 9-year Internal Rate of Return (IRR) of 12.06%.
Explore Data on the Nairametrics Research Website
PZ Cusson announces retirement of Chairman, Kola Jamodu
PZ has announced the retirement Chief Kola Jamodu as Non-Executive Director and Chairman of the Board of the company.
The Board of Directors of PZ Cussons Nigeria Plc has announced the retirement of Chief Kola Jamodu as Non-Executive Director and Chairman of the Board of the company.
This disclosure was made in a notification signed by the Company's Secretary, Jacqueline Ezeokwelume, and sent to the floor of the Nigerian Stock Exchange.
According to the notification issued by Mrs. Ezeokwelume, Chief Kola Jamodu will retire as a Non-Executive Director and Chairman of the Board effective 11 December 2020 to enable him to pursue other personal endeavours.
What you should know
Chief Jamodu joined PZ Cussons Group in 1974 and served in Executive positions for 24 years rising to the position of Chief Executive Officer of the Company, a position he held until he retired in 1999.
He thereafter continued as a Non-Executive Chairman of the Board until 2001 when he was appointed as the Honourable Minister of Industry of the Federal Republic of Nigeria, a position he held until 2003.
He was reappointed as the Chairman of the Board of PZ Cussons Nigeria Plc in November 2014.
Naira devaluation, FX scarcity caused increase in cost of goods – Nigerian Breweries
Nigerian Breweries has revealed that Naira devaluation, FX scarcity caused increase in the cost of its goods in 2020.
The Finance Director of Nigerian Breweries Plc, Rob Kleinjan, has revealed that the increase in the brewer's costs of goods was due to the devaluation in naira and FX scarcity, which led to the increase in the cost of inputs such as sorghum and sugar, as they are not fully produced locally.
This disclosure was made during the Nigerian Breweries' Fact Behind Figures results presentation today.
However, Kleinjan explained that the increase in cost could not be fully attributed to currency devaluation and foreign exchange scarcity, which exerts pressure on imported input materials.
He said the increase in Nigerian Breweries' costs of goods sold, as reported in its unaudited financial results, could also be linked to the volume of goods sold, as the company's sales volume in Q3 increased by almost the same percentage as the cost of goods sold.
However, Mr. Kleinijan reiterated that to mitigate further losses, it was important for the company to focus on the supply chain and seek ways to mitigate price increases.
What they are saying
The Managing Director of Nigerian Breweries, Mr. Jordi Borrut, while speaking at the virtual event said:
"In 2020, the results of Nigerian Breweries were adversely impacted by COVID, VAT increase, FX devaluation and scarcity of foreign exchange. The year started with a promising 1st quarter, which was heavily impacted in Q2. The Nigerian market, however, rebounded in Q3."
Mr. Rob Kleinjan, while explaining the factors behind the increase in Nigerian Breweries' cost of goods sold in the first nine months of 2020, said:
"It is also clear that the increase in cost is due to the devaluation and the FX scarcity which has put pressure on our input cost. If you look into the main elements we use, which are sorghum and sugar – they are not fully produced locally, so when the currency is devalued, the prices of these inputs will soar.
"That's why it's important that we are focused on the supply chain, and seek for ways we can mitigate any of the price increases, because the increase in cost comes from the input prices, which come from FX scarcity."