First Bank convenes digital lab open house, reinforces digital reinvention in banking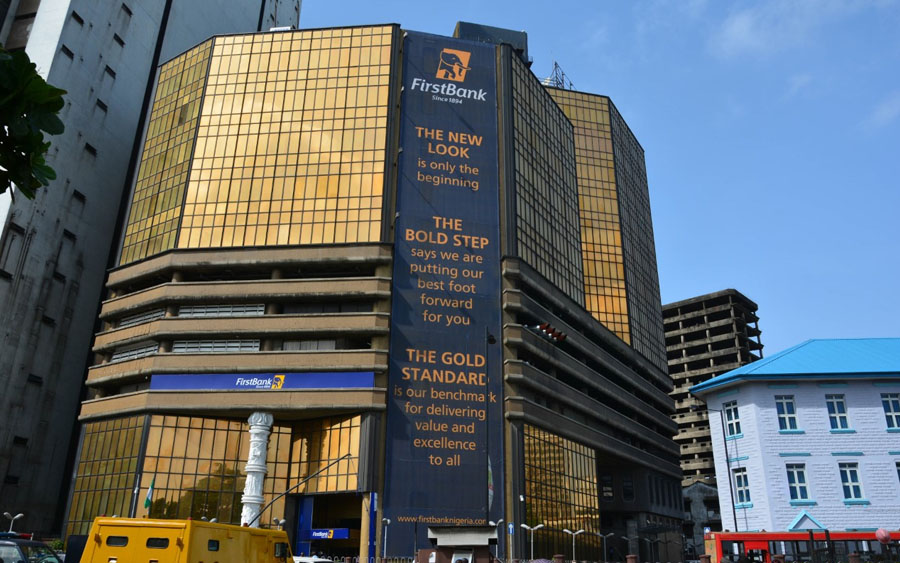 In an effort to stimulate innovation through synergy, First Bank of Nigeria Limited hosted the Digital Lab Open House on Wednesday, 31 July 2019 at its Digital Lab in Yaba Lagos. The Digital Lab Open House is amongst the many events lined up for the group Innovation Week held 29 July – 2 August 2019.
The event themed: "cultivating an innovative mindset" is an initiative designed to provide opportunities for staff across its parent company/group, FBN Holdings Plc, to learn from one another whilst showcasing innovative tools and ideas that are supportive to the continued contribution of the FBNHoldings group to the growth and development of its host communities across over half a dozen of its business operations notably in Nigeria, Ghana, Sierra Leone, Senegal, Gambia, DRC, United Kingdom and China. The week-long event was designed to provide a forum for discussions focused on and for staff to be aware of internal structures and tools available to support an innovative culture.
The activities lined up for the week included; demo fair, workshops, panel sessions as well as the launch of an innovation platform. Gbenga Agboola, Co-Founder and CEO Flutterwave, Odunayo Eweniyi, Co-Founder and CEO Piggybank and Funlola Jide-Aribaloye, CEO Reliance HMO were amongst the thought leaders in the digital eco-system that were in attendance.
According to the Bank's Chief Executive Officer, Adesola Adeduntan, "FirstBank has at different times since it was founded, 125 years ago, pioneered the introduction of new technologies and innovation, notably ATM and Western Union in the Nigerian Banking industry which are driven to promote ease of Banking and encourage banking across borders regardless of where one may be at any point in time. The Group Innovation week is a framework to identify with opportunities for all entities in the group to leverage on as we remain committed to reinforce our leading position across markets in sub-Saharan Africa."
 About FirstBank
First Bank of Nigeria Limited (FirstBank) is the premier Bank in West Africa and the leading banking services solutions provider in Nigeria for 125 years. With some 15 million customer accounts, FirstBank provides a comprehensive range of retail and corporate financial services with over 750 business locations. The Bank has international presence through its subsidiaries, FBN Bank (UK) Limited in London and Paris, FBNBank in the Republic of Congo, Ghana, The Gambia, Guinea, Sierra-Leone and Senegal, as well as a Representative Office in Beijing.
Since its establishment in 1894, FirstBank has consistently built relationships with customers focusing on the fundamentals of good corporate governance, strong liquidity, optimised risk management and leadership. Over the years, the Bank has led the financing of private investment in infrastructure development in the Nigerian economy by playing key roles in the Federal Government's privatisation and commercialisation schemes. With its global reach, FirstBank provides prospective investors wishing to explore the vast business opportunities that are available in Nigeria, an internationally competitive world-class brand and a credible financial partner.
FirstBank has been named "Most Valuable Bank Brand in Nigeria" six times in a row (2011 – 2016) by the globally renowned "The Banker Magazine" of the Financial Times Group; "Best Retail Bank in Nigeria" for seven consecutive years (2011 – 2017) by the Asian Banker International Excellence in Retail Financial Services Awards and "Best Bank in Nigeria" by Global Finance for 15 years.
Our brand purpose is to always put customers, partners and stakeholders at the heart of our business, even as we standardise customer experience and excellence in financial solutions across sub-Saharan Africa, in consonance with our brand vision "To be the partner of first choice in building your future". Our brand promise is to always deliver the ultimate "gold standard" of value and excellence. This commitment is anchored on our inherent values of passion, partnership and people, to position You First in every respect.
First Bank's board replacement won't affect profitability – Fitch
CBN's remedial actions will not have a material effect on the group's asset quality, profitability and capitalisation.
Fitch Ratings has affirmed that the recent First Bank board replacement will not affect the bank's profitability and asset quality, as it rates the bank at B- with a negative outlook.
This was disclosed by the rating firm via a statement seen by Nairametrics.
According to the rating firm, the development reflects its view that the impact of the Central Bank of Nigeria's replacement of FBNH and FBN Ltd boards, the identification of corporate governance failings and the imposition of corrective measures are tolerable at the rating level.
What Fitch is saying
It stated, "We have assessed the near-term financial impact of these actions on FBNH and FBN and believe this is tolerable at the rating level, even though the final outcome is uncertain. In our view, any remedial actions imposed by the CBN, including a potential reclassification of related-party exposures as impaired, will not have a material effect on the group's asset quality, profitability and capitalisation.
However, this does not consider any possible additional actions by the CBN, especially if FBN fails to implement the regulator's corrective measures or if there were any further uncovering of corporate governance irregularities.
The Outlook remains Negative, reflecting FBNH's pre-existing asset quality and capitalisation weaknesses as well as the group's corporate governance weaknesses highlighted by the CBN. These could put pressure on the ratings."
What drives First Bank's rating
FBNH is the non-operating holding company that owns FBN. FBNH's ratings are aligned with those of FBN (which represents around 90% of consolidated group assets) due to high capital and liquidity fungibility within the group, and low double leverage (at 95% at end-1H20) at the holding company level.
It added that FBNH's IDR is driven by its intrinsic creditworthiness, as defined by its 'b-' Viability Rating (VR). The rating, according to Fitch, considers the group's exposure to Nigeria's volatile operating environment and also factors in vulnerability in its capital position in the context of moderate earnings generation and asset-quality pressures, where headroom above the minimum regulatory capital requirements is also moderate. Capitalisation is a factor of high importance to VR.
"The new boards appointed to FBNH and FBN comprise individuals with sufficient experience and expertise. However, we view such major change as hugely disruptive. There are no changes in FBNH and FBN's executive management team.
"We believe the governance shortcomings cited by the CBN reflect poorly on FBNH's reputation and on the group's governance and control practices. As a result, we have revised down our assessment of FBNH's Management and Strategy score to 'b-' from 'b'.
"We also assigned a negative outlook to this factor, which reflects the uncertainty surrounding additional remedial actions that the CBN may impose due to these related party exposures as well as the potential for further uncovering of governance irregularities. It also captures the lack of track record of the new board and its ability to restore confidence in FBNH and FBN," it added.
Asset quality remains a rating weakness. FBNH reported an improved impaired loan ratio of 7.9% at end-1Q21 (end-2020: 7.7%). However, FBNH's reported reserve coverage of 54.5% at end-1Q21 (end-2020: 48%) remains significantly weaker than domestic peers'.
"Our assessment indicates that if the related-party loan highlighted by the CBN were classified as impaired, the ratio would be unlikely to be above 10% (excluding any new impaired loan generation from ordinary business)," Fitch added.
What you should know
On 29 April 2021, the CBN removed the non-executive directors on the boards of FBNH and FBN and replaced them with new individuals appointed by the apex bank, according to Nairametrics.
The CBN gave a series of reasons for its action including the unjustified and unapproved change of the bank's MD/CEO by the former board, corporate governance failings pertaining to long-standing insider loans that were affecting the bank's capitalisation and failure to comply with regulatory directives.
Airtel Nigeria announces appointment of Surendran as new Chief Executive Officer
Airtel Nigeria, has announced the appointment of Mr C. Surendran as the new MD/CEO with effect from August 1, 2021.
Telecommunications giant, Airtel Nigeria, has announced the appointment of Mr C. Surendran as the new Managing Director and Chief Executive Officer with effect from August 1, 2021.
Surendran would be replacing the outgoing Managing Director and Chief Executive of Airtel Nigeria, Olusegun Ogunsanya, who has been elevated to the position of Chief Executive Officer of Airtel Africa Plc with effect from October 1, 2021.
According to a report from the News Agency of Nigeria, this disclosure is contained in a statement issued by Airtel on Wednesday, May 5, 2021, in Lagos.
READ: Airtel Africa signs new $500 million loan with Bank of America, HSBC, others
The statement says that Surendran would also be appointed to the Executive Committee (ExCo) as Regional Operating Director, reporting to the CEO of Airtel Africa plc, and onto the Board of Airtel Networks (Nigeria) Limited.
Airtel in its statement said, "Surendran has been with Bharti Airtel since 2003 and has contributed immensely in various roles across customer experience, sales and business operations.
He was the Chief Executive Officer of Karnataka, which is the largest circle in Airtel India, with over one billion dollars in revenue.
Surendran delivered an exceptional performance with significant movement in Revenue Market Share (RMS) over the last few years, currently at 54 percent. He has over 30 years of business experience, including 15 years at Xerox.''
Airtel said that Surendran would transition into his new role from June 1, 2021, and spend the time onboarding into the business until July 31, 2021.
READ: Meet the latest billionaires on the Nigerian Stock Exchange
In case you missed it
It can be recalled that a few days ago, Airtel Africa Plc, a leading provider of telecommunications and mobile money services in Nigeria and 13 other countries, announced the appointment of Mr Olusegun Ogunsanya as the new Chief Executive Officer, following the notice of retirement given by the current Managing Director/Chief Executive Officer, Raghunath Mandava, to the Board.
In the notification sent by Airtel Africa to the Nigerian Exchange, Ogunsanya is expected to join the board of Airtel Africa with effect from October 1, 2021.
Nairametrics | Company Earnings
Access our Live Feed portal for the latest company earnings as they drop.