Lagos State Internal Revenue Service may start using BVN to collect taxes
In a bid to increase revenue, the @lirsgovng is planning to tax you via your #BVN very soon.
In a bid to capture more people in the tax net and boost its revenue, the Lagos State Internal Revenue Service (LIRS) is reportedly planning to start using Biometric Verification Numbers (BVN) to taxpayers. The move has attracted wide-spread criticisms.
According to a report released by Andersen Tax LP,  the LIRS has constantly been considering ways to increase taxpayers' database to boost revenue, with the most recent effort which is to leverage on taxpayers BVN.
The plan: LIRS recently issued a Public Notice on June 4th, 2019, informing the public of its intention to integrate the existing Taxpayers Identification Digit (PID) into the nationwide Tax Identification Number (TIN) system with the Joint Tax Board. Note that the PID is a taxpayer's identity code issued by the LIRS to taxpayers in Lagos State.
Meanwhile, in order to integrate the PID into TIN, the LIRS intends to leverage on taxpayers' BVN.
As a result of this, corporate organizations will ensure their employees provide their BVNs for processing of their Tax Clearance Certificates (TCCs)
Also, self-employed persons will be required to provide their BVN to the LIRS for the creation of their unique identification number.
Major Concerns: Following this development, concerns have been mooted in different quarters. BVN information is very sensitive and private, and as such, may require a court order or CBN approval before such information can be released to the LIRS. It then begs the question of why the LIRS is moving to make BVN a requisite parameter for tax registration and compliance.
The issue concerning measures to protect and guard the privacy of taxpayers has been raised.
Another issue is how businesses will organize their affairs going forward such that minimal tax footprints are created.
The LIRS is of the view that the BVN is generally the most credible identity management database with the widest coverage available within the country.
Meanwhile, it has been argued that LIRS does not require BVN in its drive to sanitize the process of tax collection and administration in Lagos State
Issues regarding why LIRS ignored less risky means of certifying the authenticity of the identity of taxpayers, such as national identity cards, international passport, or drivers' licenses.
[KEEP READING: Why Lagos State is partnering Mamamoni to empower 100 women]
Against the foregoing, if the LIRS successfully implements this,  No transaction, personal or business, will escape the all-seeing eyes of the LIRS.
What the law says: According to the public notice issued by LIRS, BVN will now be required to access all LIRS' electronic platforms including taxpayer registration, creation of Payer ID, payment of taxes, and validation of taxpayers' profile.
While reactions still trail the purported move by the LIRS to integrate taxpayers' BVN to the tax payment system, the move by the LIRS may not be backed up by the law. Here is a breakdown of what the law says;
The authority to make such requests is embedded in Section 48(4) of the Personal Income Tax Act as Amended (PITAM)
The tax act empowers the State tax authority to give notice to any person to deliver the required details
Information required may include a name and an address specified therein within the time limited for the purpose of obtaining information in respect of the income or personal circumstances of any individual.
The operation of BVN in Nigeria is regulated by the Central Bank of Nigeria (CBN)
Should you be worried? With the latest plan by LIRS, this may send some fears into the wind due to the fraudulent practices that may be carried out as a result of releasing bank account information like BVN. Meanwhile, the law is clear on this. Therefore, there is no need to panic.
Section 48(2) of the PITAM prohibits officers or employees of the state tax authority from disclosing taxpayers' information
Also, section 37 of the 1999 Constitution of the Federal Republic of Nigeria guarantees and protects the privacy of citizens.
While the contention is on-going, a court order may be required to restrain the LIRS move, as this may be described as an infringement on the right to privacy of citizens as provided in the Constitution.
What you can do: In the meantime, if implemented, businesses and individuals may need to pay more attention to how personal and business affairs are organized.
Going forward, maintain an archive of source documents issued in respect of transactions made.
For companies, essential documents in relation to taxes should be kept
In addition to tracking business expenses, it is equally important to separate personal records from business records, especially those linked with bank statements.
For instance, care should be taken in using business funds to make personal payments, such as children school fees, vacation expenses, etc.
Taxpayers are also encouraged to seek advice from experienced tax professionals on how to manage their businesses going forward.
[ALSO READ: Beginners' Guide: How to compute capital gains tax in Nigeria]
A call for caution to LIRS: Although it was disclosed that part of this LIRS's plan is to put in place IT-based safeguards critical to effective and efficient tax administration practice, it was stated that;
That the LIRS has guaranteed commitment to the confidentiality of taxpayers' information in its custody.
However, Andersen Tax LP is of the view that this calls for the utmost care and diligence on the part of the tax authority.
Due to the recent global awareness of data protection regulation, it is thus important for the LIRS to consciously put impregnable measures in place to ensure data privacy and protection of taxpayers.
In conclusion, it is stated that the need to increase internally generated revenue should be weighed against the need to avoid data security risks to taxpayers.
[ALSO READ: Tribunal rules your voluntary pension contribution is tax deductible]
Amid sell-off, FUGAZ investors lose N34.68 billion in a single trading session
Market capitalization of the top five banks dropped to N2.52 trillion as at close of business on the 4th of March 2021.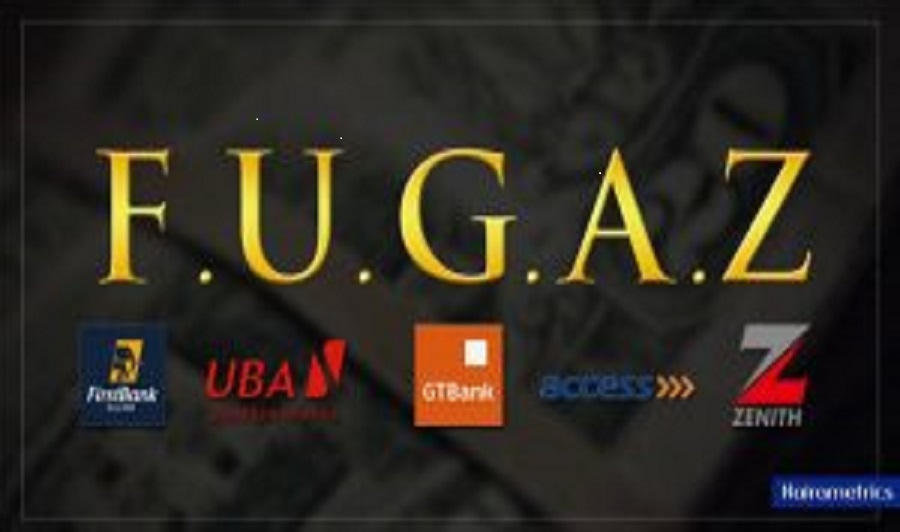 Investors in the elite banks in Nigeria- FBNH, UBA, GTB, Access and Zenith have lost a total of N34.68 billion in a single trading session, amid sell-offs.
According to data from the Nigerian Stock Exchange (NSE), the market capitalization of the top five banks dropped to N2.52 trillion as at close of business on the 4th of March 2021, shedding about 1.6% in a single trading session.
The loss is due to downward pressure on the share prices of the elite banks, evident by the sell-off witnessed in the market. A snapshot of how much each bank lost and the impact is succinctly captured below;
READ: Investors lose N352bn during NSE's eight days of losing streak
UBA
The United Bank for Africa investors lost a total of N10.26 billion after its market capitalization dropped from N282.15 billion to N271.9 billion as at close of business yesterday.
The drop is due to a sharp decline in its share price which closed at N7.95, shedding about 3.64% in a day.
Investors cashed in on the decline to trade about 26,782,197 units of the Bank's shares valued at N211, 571,939.35, placing the bank as the fourth most traded stock at the NSE. The volume of shares traded by the bank rose astronomically by 201.9%, when compared to 8.87 million units traded the previous day.
On the other hand, it is pertinent to note that the United Bank for Africa (UBA) is yet to release its audited FY 2020 result.
READ: United Bank for Africa provides $200 million for Nigeria's Petroleum Industry – Timely financing for Post COVID economic growth
Access Bank
Access Bank Nigeria Plc lost a total of N8.89 billion after its market capitalization dropped from N286.14 billion to N277.25 billion. The loss is due to a decline in its share price from N8.05 to N7.80, indicating a dip of 3.11%.
Just like UBA, Access Bank investors traded a total of 21,586,491 units valued at N168, 090,266.60, placing it as the fifth most traded stock at the NSE today. In lieu of this, Access Bank stock volume appreciated by 229.1%, from 6.56 million traded yesterday.
Access Bank is yet to release its audited financial statements for FY 2020.
READ: Oando share price up by 10% off the back of court ruling
Zenith Bank
Zenith Bank investors lost a total of N7.85 billion after market capitalization dropped to N794.3 billion today. The marginal drop is due to a slight dip in the firm's share price, from N25.5 traded yesterday to N25.30 as at close of business, indicating a decline of 0.98%.
Investors reacted to this drop by trading 38,647,711 units of the bank's shares valued at N983, 251,467.75, placing the firm as the second most traded stock at the NSE market.
The drop in the market value of Zenith shares is in contrast to what was obtained last week, when investors gained a total of N37.7 billion, the highest recorded by the bank since the famous circuit breaker. The gains were sequel to an impressive financial performance by the firm for FY 2020, after it recorded a PAT of N230.6 billion and declared a final dividend of N2.70 per share.
FBNH
FBNH investors lost N1.8 billion after its market capitalization declined to N253.06 billion as at the close of business. The drop was due to a 0.7% decline in its share price from N7.1 traded earlier to N7.05.
In lieu of this, a total of 31,253,644 units of the bank's shares valued at N983, 251,467.75 were traded, placing the firm's stock as the third most traded stock at NSE. The total volume traded surged by 88.9%, from a total of 16.54 million traded a day earlier.
FBNH had earlier declared a Profit After Tax figures of N79.71 billion for FY 2020, indicating an increase of 8.2% YoY.
GTB
GTB investors lost a total of N5.89 billion, following a drop in its market capitalization from N932.97 billion to N927.08 billion. The drop was due to a 0.63% decline in share price which closed at N31.50.
It is pertinent to note that GTB is yet to release its audited financial statement for FY 2020.
What you should know
The Nigerian Stock Exchange ended on a bearish note on Wednesday, March 4, 2021 after the ASI declined by 0.40% to close at 39,364.67 index points.
On a general note, investors lost a total of N82.35 billion, with FUGAZ accounting for 42.11% of the loss.
COVID-19 Update in Nigeria
On the 4th of March 2021, 709 new confirmed cases and 12 deaths were recorded in Nigeria
The spread of novel Corona Virus Disease (COVID-19) in Nigeria continues to record significant increases as the latest statistics provided by the Nigeria Centre for Disease Control reveal Nigeria now has 157,671 confirmed cases.
On the 4th of March 2021, 709 new confirmed cases and 12 deaths were recorded in Nigeria.
To date, 157,671 cases have been confirmed, 136,335 cases have been discharged and 1,951 deaths have been recorded in 36 states and the Federal Capital Territory.
A total of 1.54 million tests have been carried out as of March 4th, 2021 compared to 1.49 million tests a day earlier.
COVID-19 Case Updates- 4th March 2021,
Total Number of Cases – 157,671
Total Number Discharged – 136,335
Total Deaths – 1,951
Total Tests Carried out – 1,544,008
According to the NCDC, the 709 new cases are reported from 21 states- Adamawa (180), Lagos (141), Ondo (60), Anambra (54), Rivers (41), Taraba (33), Edo (30), Abia (22), Kaduna (22), FCT (21), Akwa Ibom (20), Kano (20), Plateau (11), Ekiti (10), Kebbi (10), Nasarawa (10), Bayelsa (7), Ogun (5), Osun (5), Oyo (5), and Gombe (1).
Meanwhile, the latest numbers bring Lagos state total confirmed cases to 56,132, followed by Abuja (19,292), Plateau (8,916), Kaduna (8,600),  Oyo (6,752), Rivers (6,556), Edo (4,611), Ogun (4,411), Kano (3,790), Ondo (3,006), Kwara (2,931), Delta (2,582), Osun (2,439), Nasarawa (2,237), Enugu (2,078), Katsina (2,060), Gombe (2,056), Ebonyi (1,881), Anambra (1,726), Akwa Ibom (1,552), and Abia (1,552).
Imo State has recorded 1,528 cases, Borno (1,297), Bauchi (1,232), Benue (1,188), Niger (917), Ekiti (813), Taraba (813), Bayelsa (772), Sokoto (769), Adamawa (762), Jigawa (496), Kebbi (388), Cross River (334), Yobe (288), Zamfara (220), while Kogi state has recorded 5 cases only.
READ ALSO: COVID-19: Western diplomats warn of disease explosion, poor handling by government
Lock Down and Curfew
In a move to combat the spread of the pandemic disease, President Muhammadu Buhari directed the cessation of all movements in Lagos and the FCT for an initial period of 14 days, which took effect from 11 pm on Monday, 30th March 2020.
The movement restriction, which was extended by another two weeks period, has been partially put on hold with some businesses commencing operations from May 4. On April 27th, 2020, Nigeria's President, Muhammadu Buhari declared an overnight curfew from 8 pm to 6 am across the country, as part of new measures to contain the spread of the COVID-19. This comes along with the phased and gradual easing of lockdown measures in FCT, Lagos, and Ogun States, which took effect from Saturday, 2nd May 2020, at 9 am.
On Monday, 29th June 2020 the federal government extended the second phase of the eased lockdown by 4 weeks and approved interstate movement outside curfew hours with effect from July 1, 2020. Also, on Monday 27th July 2020, the federal government extended the second phase of eased lockdown by an additional one week.
On Thursday, 6th August 2020 the federal government through the secretary to the Government of the Federation (SGF) and Chairman of the Presidential Task Force (PTF) on COVID-19 announced the extension of the second phase of eased lockdown by another four (4) weeks.
Governor Babajide Sanwo-Olu of Lagos State announced the closed down of the Eti-Osa Isolation Centre, with effect from Friday, 31st July 2020. He also mentioned that the Agidingbi Isolation Centre would also be closed and the patients relocated to a large capacity centre.
Due to the increased number of covid-19 cases in Nigeria, the Nigerian government ordered the reopening of Isolation and treatment centres in the country on Thursday, 10th December 2020.
On 26th January 2021, the Federal Government announced the extension of the guidelines of phase 3 of the eased lockdown by one month following the rising cases of the coronavirus disease in the country and the expiration of phase 3 of the eased lockdown.
On 28th February 2021, the federal government confirmed that the first tranche of Covid-19 vaccines will arrive in Nigeria on Tuesday, March 2nd, 2021.
READ ALSO: Bill Gates says Trump's WHO funding suspension is dangerous
Nairametrics | Company Earnings