Sam Amadi vs Eyo Ekpo twitter tirade explained
The controversy pertaining to the sudden reduction in electricity tariffs few months to the 2015 elections, was resurrected recently when Eyo Ekpo, then a commissioner at the Nigerian Electricity Regulatory Commission (NERC) denied being part of the decision making the process. He also criticized the move, labelling it a "patently bad decision".
In what can be described as a tirade between ex-government officials of former president Goodluck Jonathan, the shenanigans that preceded the privatisation of the power sector and the ensuing tariff changes was laid bare by two of the most significant people in the Nigerian Electricity Regulatory Commission, NERC.
Two officials: Dr. Sam Amadi was the NERC Chairman during the Goodluck Jonathan era while Eyo Ekpo was the commissioner in charge of Market Competition and Rates. Both men played key roles in the sale of equity in distribution and generating companies in 2013 and more than anyone else know exactly what went down.
What led to this: Eyo Ekpo was apparently responding to a series of commentary rendered by Sam Amadi on the current state of the power sector, since privatisation in 2013. The power sector is under renewed scrutiny following the end of the first 5 year period during which government is expected to review the performance of the investors in the privatised assets.
Ekpo's tirade: In his first thread, he blamed Sam Amadi for not listening to his advice for a more cost reflective tariff, which he believed would have led to a more market-oriented industry. Thread: Ekpo's attack.
Rather than allow for a full cost reflective tariff, Dr. Sam Amadi, reduced tariff by zeroing collection losses which discos typically charge back to the power sector consumers.
Collection losses are the balance of a disco's electricity bills that never get paid by consumers.
Eyo believes, allowing the discos to recover these losses by spreading it across customers via tariff would have given them the required funding to put measures in place (such as metering) to recover the losses.
Therefore by reducing tariffs, instead of increasing them, discos fell into a deeper financial hole, leaving them unable to pay the market for power generated and thereby slowing down the entire power privatisation program.
According to Eyo "@SamAmadi's inexplicable tariff-reduction decision kicked in and had the effect of totally destroying @NERCNG's credibility and thus confidence in the market itself. Till now, the electricity sector (it is definitely no longer a market) is yet to recover." 
He also alleged that the former NERC chairman took the decision to reduce tariff without the support of other NERC commissioners. "Dr. Sam Amadi cannot credibly say that the tariff reduction instigated by him in March/April 2015 was a good decision taken in accordance with regulatory due process. He also cannot say truthfully that all 7 Commissioners in NERC unanimously took that decision."
As expected, Sam Amadi responded in fiery fashion accusing Ekpo of falsehood and licking his wounds for failing to take his position as Chairman of NERC. Thread: Amadi's reply.
He claimed Ekpo was part of the decision making that led to the decrease in tariffs by eliminating the collection losses.
According to Amadi, the decision to reduce collection losses was collective and included Ekpo's input but that he was on leave when they took the decision.
He claimed, before Eyo went on leave, his proposal for a tariff increase was not approved by the commissioners are they believed it would increase tariffs by 180%
He also claimed the decision was based on "evidence-based" citing neighbouring Ghana, were collection losses are zero as an example. In Ghana collection losses was set at zero. This means that our tariff structure was inefficient. we were providing a
disincentive for efficient operation. The memo was evidence based. The commission considered the memo and voted to reduce the collection losses to zero so that each disco will produce proof of its collection losses. 
He claimed members of the Steel Industry had complained that tariff increases would cripple their industry and render them bankrupt.
He also accused Eyo of trying to take his job as NERC Chairman
Eyo replied again basically disparaging Amadi's thread claiming he never wanted NERC leadership position and insisting that Amadi was to blame for not following through with the tariff plans they had for the industry. Thread: Eyo's second reply.
Bottom Line: To see two ex-leaders in the power sector trade words over the privatisation of one of the most important sectors in the economy is a big shame.
Both men are perhaps eyeing a bigger role in Nigerian Politics and trying hard to defend their roles in what many see as a poorly midwifed privatisation of the power sector.
As Twitter user @Flexdada summed it up, "All i can deduce from this buck-passing thread from @eyooekpo and @SamAmad is that most of the people piloting the affairs of this country are bunch of egocentric people that cannot co-exist without squabbles at the detriment of the people. You guys are a huge disappointment.
As the government considers what next to do to salvage the floundering power sector, it must ensure that the right set of leadership, with a clear understanding of how markets are designed to function, are appointed at the helm of affairs of power sector regulation and supervision.
---
Collection Losses explained: Assuming I sell 5,000kwh worth of power to you at N10, my revenue would be N50,000. Thus I expect that you pay me N50,000 without a loss. However, customers in Nigeria hardly pay the full electricity bill due to estimated billing. If my collection loss is 20% then it means I only get to account for 4000kwh of energy thus earning me just N40,000. This means discos are unable to pay for the full cost of power generated to them.
To mitigate this, the market charges back the losses to customers and holds discos accountable on a path to reducing those losses. To charge back and adjust the tariff it basically works from revenue to answer. It divides the 5,000kwh by the 80% (less the 20% loss) to arrive at 4000kwh. To derive the tariff it needs to charge customers so it can earn its N50,000 revenue for the 4,000kwh it can account for, it divides the revenue by the 4,000kw. N50,000/4000kwh= N12.5/kwh.
Thus tariff increases from N10kwh when the losses were zero, to N12.5kwh when the losses are 20%.
Editors note: The article has been updated to reflect new information.
CBN extends Covid-19 forbearance for intervention loans by another 12 months
CBN will continue to charge an interest rate of 5% for its intervention loans for another 1 year.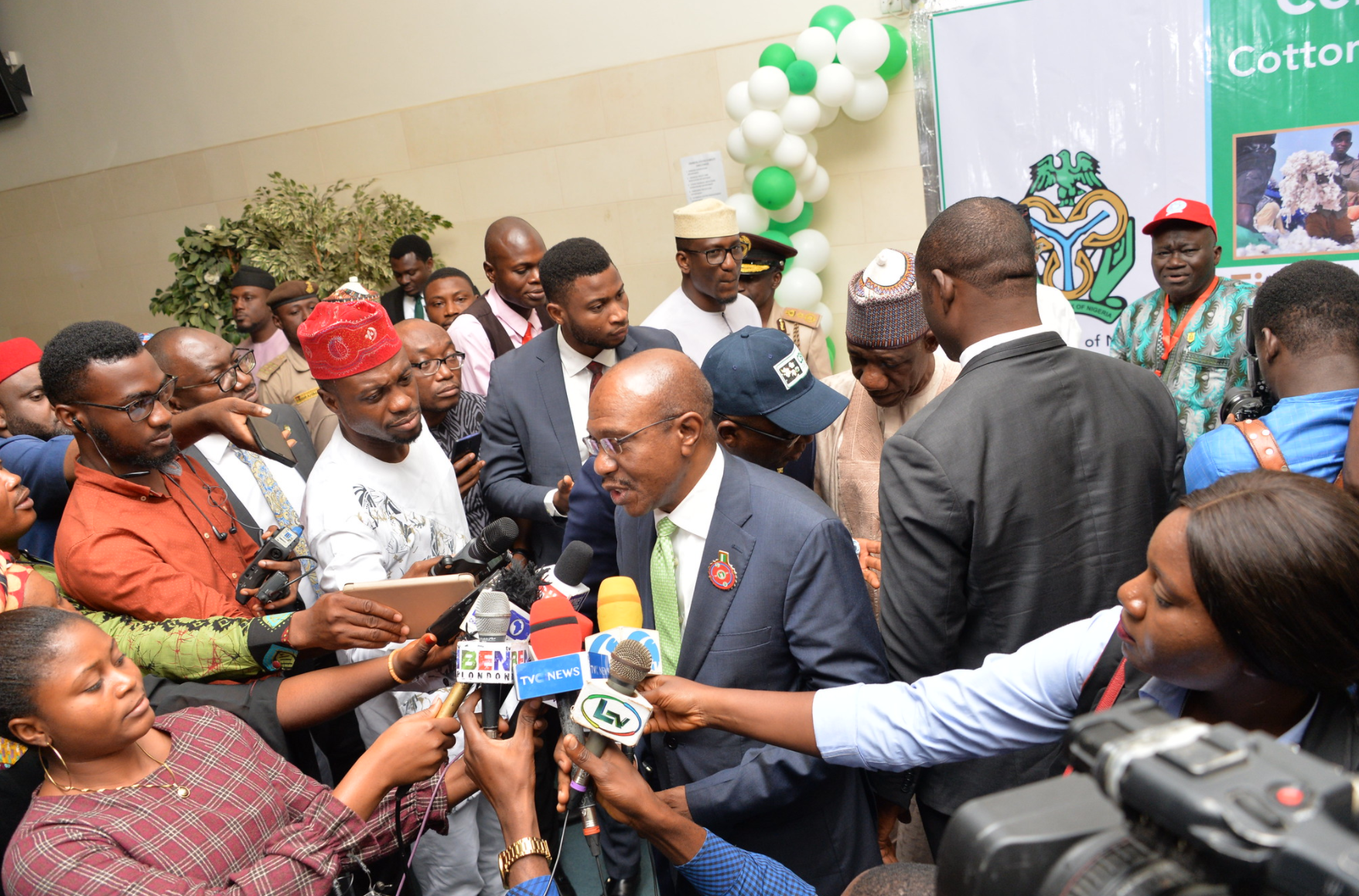 The Central Bank of Nigeria has announced an extension of its regulatory forbearance for the restructuring of its intervention facilities by another 12 months.
In a circular signed by Dr. Kevin Amugo, the Director of Financial Policy and Regulatory. the apex bank said it will continue to charge its borrowers an interest rate of 5% per annum as against the 9% originally offered. The CBN had on March 20th reduced the interest rates on its intervention loans from 9% to 5% as part of its response to the economic crunch brought on by Covid-19 induced lockdowns.
The CBN also offered to rollover moratorium granted on all principal payments on a case by case basis. All credit facilities had been granted a one-year moratorium starting from march 1, 2020 when the pandemic first gripped Nigeria.
READ: Analysing the Central Bank of Nigeria's Dollar Remittance Policy
See excerpt from Circular
"The Central Bank of Nigeria reduced the interest rates on the CBN intervention facilities from 9% to 5% per annum for one-year effective March 1, 2020, as part of measures to mitigate the negative impact of COVID-19 Pandemic on the Nigerian economy."
Credit facilities, availed through participating banks and OFIs, were also granted a one-year moratorium on all principal payments with effect from March 1, 2020.
Following the expiration of the above timelines, the CBN hereby approves as follows:
1) The extension by another twelve (12) months to February 28, 2022 of the discounted interest rate for the CBN intervention facilities;
2) The roll-over of the moratorium on the above facilities shall be considered on a case by case basis.
READ: Nigeria attracts more FDI than FPI for the first time in 4 years
What this means
Companies who secured intervention funds from the CBN or through any of its on-lending banks will continue to service the loans at an interest rate of 5% per annum instead of 9%.
They can also get another year of not needing to pay back the principal sum collection. However, they will need to apply.
Whilst this move helps the small businesses continue to manage their cash flow, it means the CBN will record a reduction in its income extended under such facility.
Regulatory forbearance is a widely adopted concept during an economic crunch and it is meant to help stimulate businesses. These pronouncements if implemented will only affect those who borrow from the CBN or BOI but those who do not will miss out.
Download the circular here.
READ: CBN discloses conditions for assessing N100 billion credit facility, addresses 'process problems'
Senate endorses ex-Service Chiefs as Non-career Ambassadors
The Senate has confirmed President Buhari's nomination of the immediate past service chiefs as non-career ambassadors.
The Nigerian Senate has endorsed the nomination of the past serving Military Service Chiefs as Non-career Ambassadors.
This was confirmed during Tuesday's plenary session and announced in a social media statement by the Nigerian Senate.
Their confirmation follows the consideration of the report of the Senate Committee on Foreign Affairs, Chaired by Senator Adamu Bulkachuwa.
According to reports, the Senate Minority Leader Enyinaya Abaribe, however, questioned the nomination and confirmation of the ex-service chiefs when the Senate had on 3 different occasions called for their sack.
Senator Abaribe also raised issues on the petitions against the former service chiefs and questioned why they were dismissed without explanations.
But Senate President Ahmad Lawan dismissed Senator Abaribe's concerns, ruling that the nomination of the former service chiefs cannot be nullified simply because the upper chamber had called for their sack, noting that this is totally a different assignment.
In his concluding statement, the Senate President, Senator Lawan added that these nominees that have just been confirmed have served this country to the best of their abilities. He appealed to the executive to make sure they use their experience as military men to the best.
"These nominees that we have just confirmed are nominees that have served this country to the best of their ability. Our appeal to the Executive is to make sure they use their experiences as military men to the best," Lawan said.
Lawan, on behalf of the senate, wished them a very successful career in their capacity as Non-Career Ambassadors.
What you should know 
Recall Nairametrics reported earlier this month that President Muhammadu Buhari nominated ex-Service Chiefs for Senate approval as non-career Ambassadors-Designate.
Their appointment came barely a week after their retirement as service chiefs and their replacement with new ones.
This led to a spate of criticisms from some Nigerians who felt that the nation's security situation got worse under their watch.
They were reported to have tendered their resignation from their positions amid heightened calls that they should be sacked due to the increasing rate of insecurity across the country.
Nairametrics | Company Earnings
Access our Live Feed portal for the latest company earnings as they drop.