CEOs of some NSE companies that may declare losses for 2018 – Part 2
Last week, we brought you the first part of a list of some Chief Executive Officers of NSE-listed companies that may end up declaring losses for full-year 2018.
Last week, we brought you the first part of a list of some Chief Executive Officers of NSE-listed companies that may end up declaring losses for full-year 2018. And as we promised, this is the concluding part of the article. But before we dive right into it, we should probably mention that one of the companies on the list last week, Austin Laz & Companies Plc, has ended up reporting a loss after tax of N15.3 million.
Moving on, below are the remaining contenders on the list, starting with some of the notable names.
Michael Puchercos, GMD/CEO of Lafarge Africa Plc
Mr Puchecos oversees one of the leading cement manufacturing companies in Nigeria. However, based on facts contained in the most recent financial statements disclosed by the company, 2018 may not have been its best year yet. This is because the company reported a loss after tax of N10.3 billion for the third-quarter period ended September 30th, 2018. Based on this development, Lafarge Africa Plc could eventually declare a full-year loss for the year.
Interestingly, the potential loss may not have affected Mr Puchercos' emoluments during the year. He is one of the highest-paid Chief Executive Officers in Nigeria, having received as much as N257 million in executive compensations back in 2017; according to records.
No doubt, the CEO is an accomplished professional with a very impressive resume. He began his career in 1982, working at the French Ministry of Agriculture before joining Lafarge Holcim's subsidiary, Orsan, in 1989 as a director.
Mr Puchercos later left Orsan and proceeded to work for a number of other notable companies, particularly in the food and chemicals industries, a typical example of which is Cana Group.
The French national is an alumnus of the Ecole Polytechnique (1976) and the Ecole Nationale du Génie Rural, des Eaux et des Forêts (1981).
The Group Managing Director of Japaul Oil and Maritime Services Plc, Akinloye Daniel Oladapo
Japaul Oil and Maritime Services Plc is one of the Nigerian companies that most likely ran at a loss last year. The company's Q3 2018 unaudited financial statement shows that it recorded a loss after tax of N5.5 billion. So, unless something extraordinary happened in Q4 2018, a potential loss is indeed looming.
Recall that the company had a very scandalous 2018. And while the Founder and Chairman, Mr Jegede Paul, was mostly at the receiving end of all the negative press that followed those scandals, chances are that stakeholders will be looking to the company's GMD for explanations concerning the poor 2018 performance.
So who is Mr Akinloye Daniel Oladapo? He has been serving as the Group's GMD since February 2018; meaning that it has been approximately one year since he was appointed to the position. And prior to this time, he served as Japaul's Deputy GMD, after serving as the Chief Operating Officer.
He joined Japaul Oil and Maritime Services Plc in 1998. Between that time and now, he held several high-profile positions in the various subsidiaries of the Group. In 2008, he became an Executive Director.
Mr Oladapo is a Member of the Chartered Institute of Transport, London and a Fellow of the Nigerian Institute of Shipping. He holds an M.Sc. degree in Transport from Ogun State University.
Annabelle Degroot, the CEO of International Breweries Plc
The Nigerian beer war was definitely intense in 2018. After all, the market was dominated by three strong competitors such as Nigerian Breweries Plc, International Breweries, and Guinness Plc.
Based on the result so far released by International Breweries Plc, it is obvious that the company definitely did feel the brunt of the competition. This is because the company ran at a loss after tax of N7.1 billion, according to its unaudited Q3 result.
The company's Chief Executive Officer is Ms Annabelle Degroot. She has been in charge since September 2017. Prior to heading International Breweries Plc, which is majority-owned by AB InBev, she was the company's Country Director in Zambia where she headed Zambian Breweries Plc, National Breweries Plc (AB InBev). She had also occupied other key positions within the AB InBev Group, and had stints in other reputable global companies such as GlaxoSmithKline and Price Waterhouse Coopers.
She holds a master's degree in Economics from the University of Cambridge.
Adeyinka Adekoya, CEO of Wapic Insurance Plc
For nearly three years now, Mrs Adekoya has served as the Chief Executive Officer of Wapic Insurance Plc. She assumed the position in 2016. Prior to this time, the University of Lagos graduate had served as the General Manager of both Cornerstone Insurance Plc and Law Union & Rock Plc.
But despite her impressive resumé, Wapic Insurance Plc will most likely declare a loss for its 2018 operations. This is because based on the Q3 result recently disclosed by the company, a loss after tax of N333.6 million was reported. This is a sharp contrast from the profit after tax of N351.1 million that was reported for the comparable period in 2017.
Some notable mentions
Mr Oputa Nwabueze, the CEO of Morrison Industries Plc which reported a loss after tax of N108.6 million in Q3 2018. The company incurred more losses than the total revenue of N90.9 million which it generated during the period under review. So, it will be a miracle if it ends up declaring anything other than a loss for its full-year 2018 operation.
Dr O.A. Odukoya, the Chief Medical Officer and Chief Executive Officer of Ekocorp Plc. Dr Odukoya's company recorded a loss after tax of N66.1 million in Q3 2018.
CBN adjust naira from N360 to N380 at SMIS
Reports reaching Nairametrics indicates the CBN has instructed bidders at its Secondary Market Intervention Sales (SMIS) to increase their bidding price to N380/$1 floor. The SMIS is the market where importers bid for forex using Letters of Credit and Form M.
According to our sources, the central bank informed banks that they will only accept bids from N380/$1 and above and no longer N360/$1 meaning those who bid lower will not get any forex allocation. Transaction success in this market is based on bids with those who bid higher than the floor as they are often in an advantageous position to secure forex.
This is essentially a huge attempt at unifying the naira and another adjustment of the exchange rate by the CBN. Recall the CBN Governor had informed investors that the bank will be unifying the exchange rate towards what is being traded at the NAFEX market where investors and exporters trade forex.
Nairametrics understands a circular has been sent to banks but we are yet to see it.
The SMIS window was created by CBN for importers to ease the pressure faced by businesses in the foreign exchange market through sales of foreign currency to authorized dealers (wholesale) or to end users through Authorized dealers. Businesses usually conduct their bid for forex at the SMIS window every two fortnight.
Currently, rates are set at a floor of N360/$1 and a ceiling of N385/$1. Thus bidders are expected to bid within that range. The higher the bid the better your chances at getting forex. It is unclear if there were any buyers that bid above N360 as we gather most of the importers were not informed of the changes in prices until today.
In February, the CBN has injected $218.41 million into the inter-bank retail Secondary Market Intervention Sales (SMIS). The dollar sold at the time meant for only agricultural and raw materials sectors, is in continuation of its intervention in the inter-bank foreign exchange market. In May, the central bank surprised the market by injecting estimated $90-$100million to the system.
Banks' stakeholders express 4 main concerns bothering the sector right now
Banks are more concerned about the arbitrary nature and lack of understanding of the CRR debits.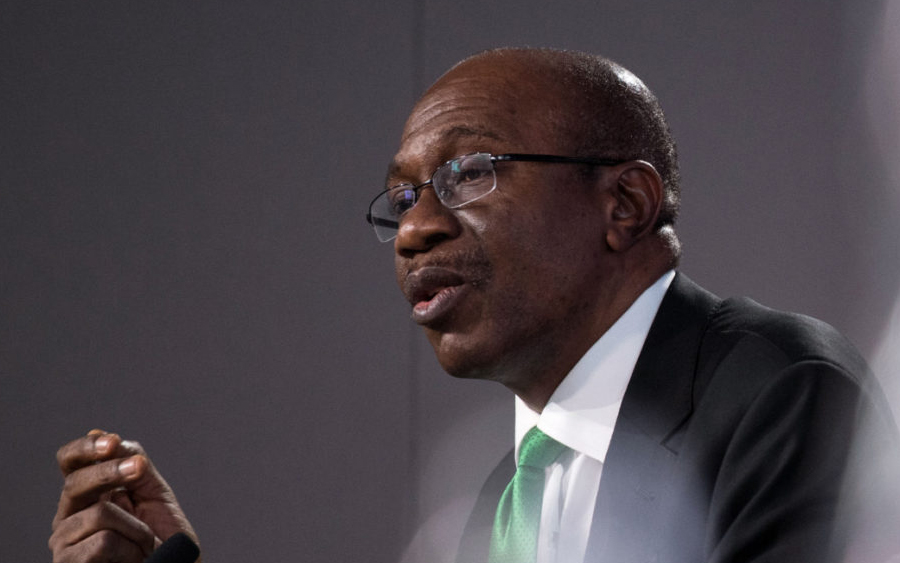 Stakeholders in the Nigerian banking sector have raised concerns over four main issues that are threatening their investments at the moment.
These concerns range from the perceived "unorthodox monetary policy" moves of the apex bank, to FX liquidity issues, and of course the negative impacts of the COVID-19 pandemic.
These concerns were raised by the representative of some of the country's top banks (Zenith Bank Plc, FBN Holdings Plc, United Bank for Africa Plc, Guaranty Trust Bank Plc, and Stanbic IBTC Holdings Plc) who recently attended Standard Chartered Bank's 2020 Africa Investor's Conference.
READ MORE: Bank Hold-Cos are expected to fare better in new era of Nigerian banking
Focus on the issues raised
According to an executive summary of the conference which was made available to Nairametrics, banks' stakeholders are especially worried about the following:
The negative impacts of CBN's constant CRR debits.
The issue of naira's liquidity management.
They are also worried about FX liquidity (or the lack thereof), as well as the exchange rate unification at CBN's different windows. When will the CBN resume dollar sales to foreign portfolio investors in the I&E window?
Lastly, banks' stakeholders are worried about COVID-19 and its impacts on earnings outlook, loan restructuring, and asset quality.
Part of the document containing the executive summary of the conference said:
"Banks are more concerned about the arbitrary nature and lack of understanding of the CRR debits as it makes it difficult for them to plan. Most are increasing steps to reduce balances with the CBN to limit debits.  According to the CBN, CRR balances with the CBN currently stand at N10tn, 22% of sector assets and 50% of sector deposits. This is negative for NIMs, but funding costs have also declined, dampening the impact. Most of the banks have presented loans to the CBN for restructuring but are still engaging with clients. According to the CBN, loans presented by the sector for restructuring account for 32.9% of total loans, implying an overall weakness in sector asset quality, which we will likely not see in asset quality deterioration by FY20e given the regulatory forbearance.
"Sector NPL ratio currently stands at 6.6% vs. 11% in April 2019. Banks continue to maintain their position of following strict credit processes to drive credit growth, and not grow loans aggressively due to pressure from the loan-to-deposit ratio (LDR) minimum lending policy of the regulator.
"The improvement in oil prices has also reduced the concerns of asset quality deterioration in oil and gas exposure. Obligors in the sector have a breakeven cost price at the USD30/bbl level. Some banks expect further devaluation in the currency at the official window, given the depressed FX revenue outlook from
lower oil prices, but acknowledge the backward integration drive of government to improve corporates' sourcing of raw materials locally to reduce pressure on FX due to imports."
Download the Nairametrics News App
Recall that there have been different reports and forecasts about the recent negative pressures on Nigerian banks and how their earnings/profitability might take a hit. And this is probably the first time these banks are acknowledging and speaking up about these changes. It is unclear, at this point, what the CBN might do to remedy some of the concerns raised.
In the meantime, you may download the full report containing the key takeaways from the conference by clicking here.
Big 4 earn N 7.53 billion auditing Nigeria's biggest companies
A ranking of which audit firms earned the most of 25 of the largest companies on the NSE.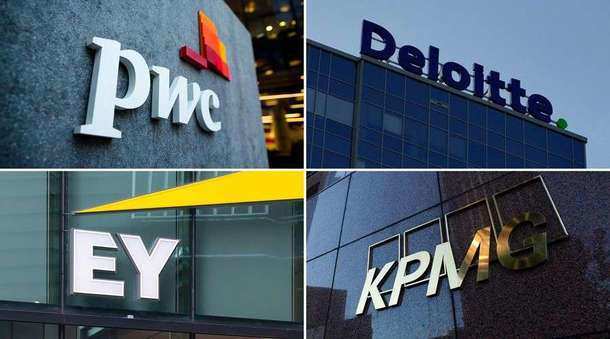 The four biggest audit firms in Nigeria PWC, KPMG, Deloitte, Ernst and Young earned a sum of N7.53 billion as audit fees from Nigeria's most capitalized firms in 2019.     
The fees were earned by auditing 25 of the largest companies on the Nigerian stock exchange. According to data from Nairalytics, a research arm of Nairametrics, the four firms increased their revenue by 5% compared to N7.17 billion generated from the same companies in 2018. Nairalytics based its analysis on quoted companies as they are by law required to publish their annual reports. Private companies are not mandated to publish their annual reports in Nigeria.  
Competition between the big 4 audit firms as they are classified intensified in the period under review as our research showed that PWC carted with the highest share having earned auditing some of the largest companies on the stock exchange. KPMG was a close second and is often thought to be the largest audit firm in the country by revenue when you add several other privately listed firms that they audit.  
However, in this analysis, we looked at figures contained in the audited accounts of the largest 25 companies on the stock exchange who make up over 80% of market capitalization.  The companies include, Access Bank, GT Bank, Dangote Sugar, Dangote Cement, Zenith Bank, UBA, Guinness Nigeria, NB Plc, Intl. Breweries, BUA Cement, NASCON, Dangote Sugar. Others include, Fidelity Bank, Total Plc, Flour Mills Plc, Transcorp, Seplat, Sterling Bank, FBNH, Stanbic IBTC, Union Bank, Custodian Investment, Nestle, Unilever and FCMB.
READ MORE: NNPC releases audited financial statements, refineries record losses of N154 billion
---
PWC
PWC grew its income from N3.39 billion in 2018 to N3.59 billion in 2019. Its earnings are diversified across banking, brewery, consumer goods and cement sectors. The banking sector contributed a significant 91.8% (N3.29 billion) of its total income, one of which includes GT bank, the most capitalized bank on the stock market. The audit firm received N791 million from the bank representing 23% of total revenue earned by the firm.  
PWC was on the books of MTN Nigeria in 2018, earning N271 million from auditing their accounts but has been replaced by another firm, Grant Thornton in 2019. However, it replaced that loss with a N389 million increase in income from banking between 2018 and 2019.  
Banking – 2018 N2.9 billion/ 2019 N3.2 billion.  
Brewery – 2018 N98 million/2019 N98 million  
Cement – 2018 N39 million/2019 N114 million  
Consumer Goods – 2018 N71 million/2019 N80 million  
Telecomm – 2018 N271 million/ 2019 Nil
Companies – Access Bank, FBNH, GT Bank, UBA, Guinness Nigeria, International Breweries, BUA Cement, Dangote Sugar, NASCON. 
READ ALSO: Some experts are uncertain of what to expect from money markets in H2 2020
---
KPMG
The international audit firm grew its earnings by 5.5% from its 8 clients on our list from N2.37 billion received in 2018 to N2.51 billion in 2019. The banking sector remained a dominant source of revenue for the audit firms with about 76% of total revenue accrued. Zenith Bank paid KPMG about N892 million in audit fees in 2019 representing 35.6% of the audit firms' earnings auditing top firms. Zenith Bank is also Nigeria's most profitable bank. KPMG also audited a diversified list of quoted companies across the banking, cement, consumer goods and oil & gas sectors.  
Banking – 2018 N1.8 billion/ 2019 N1.88 billion.  
Cement – 2018 N128 million/2019 N128 million  
Consumer Goods – 2018 N404 million/2019 N443 million  
Oil and Gas – 2018 N36 million/ 2019 N46 million  
Companies – FCMB, Stanbic IBTC, Union Bank, Zenith Bank, Lafarge, Flour Mills Plc, Unilever, Total Plc. 
---
EY
Ernst and Young came third on our list with a total earning of N746 million in 2019 from five companies on our tracker list. The five companies include, Fidelity bank, Sterling bank, Custodian Investment, Transnational corporation and Seplat Petroleum.  
However, the firm's earnings recorded a slight decline when compared to N752 billion recorded in 2018. This was due to the reduction in audit fees received from Seplat Petroleum. EY only has two banks on its list and this includes Fidelity and Sterling Bank both contributing a combined N414 million in earnings last year.     
Banking – 2018 N413 million/2019 N414 million  
Oil and Gas – 2018 N180 million/2019 N170 million  
Others – 2018 N159 million/2019 N162 million.  
Companies –Fidelity Bank, Sterling Bank, Seplat, Transcorp, Custodian Investment 
---
Deloitte
The oldest indigenous accounting firm in Nigeria earned a total of N691.6 million in audit fees in 2019 compared to N660 million in 2018. Surprisingly, Deloitte does not have any of the major banks included in our list but works with Ahmed Zakaria to audit the accounts of one of the largest cement company in the country, Dangote Cement. Other companies on the list include, Presco, Nigerian Breweries, and Nestle Nigeria.  
Deloitte in Nigeria is a merger between Akintola Williams and Deloitte Global.  
 Agriculture – 2018 N29 million/2019 N31.6 million  
Brewery –2018 N57 million/2019 N61 million  
Cement – 2018 N539 million/2019 N561 million.  
Consumer Goods – 2018 N35 million/2019 N38 million  
Companies – Presco, NB, Dangote Cement, Nestle.  
---
A look at what happened in 2017  
A similar study carried out by Nairametrics in 2017 showed that the big 4 audit firms earned a sum of N6.4 billion as audit fees in 2016 with PWC scooping the most earnings of N2.5 billion followed by KPMG with N2 billion. Ernst and Young also earned about N1.1 billion in 2016 and Deloitte earned N530.2 million in audit fees.