4 stocks to watch as trading begins this week
Stocks to watch are picked from the top gainers and losers of the prior week, as well as companies with impending corporate actions.
Stocks to watch is not a Buy/Sell/Hold list
Julius Berger Nigeria Plc 
Julius Berger tops Nairametrics' watchlist this week. The stock was the best performing last week, gaining 22.15%. Year to date, the stock is up 41% and has out-performed the NSE All-Share Index, which is down 2.64%.
Investors at this stage, would most likely sell down their holdings, in a bid to cash in profits.
NEM Insurance Plc 
NEM Insurance has a spot on our watchlist by virtue of the stock being the worst performing last week. Year to date, the stock is down 35.9%, far worse than the All Share Index.
The stock is trading at a 6-month low, and could either rebound or decline further, depending on overall market sentiments this week.
eTranzact International Plc 
eTranzact international Plc occupies a spot on the watchlist this week by virtue of an Extraordinary General Meeting that will be taking place this Thursday. The company will be seeking shareholders' approval to raise N7 billion fresh capital either as equity, debt, or a mix of both.
Shareholders would be keen on knowing where the funds would be channeled to, beyond what has been stated in the notice.  The outcome of the meeting could also have an effect on the company's share price.
C and I Leasing Plc 
C and I Leasing takes the last spot on our watchlist by virtue of a notice sent to the NSE last Friday. The company had disclosed that a technical suspension placed on trading of its shares, earlier billed to end Thursday, 27th of December, 2018 would soon be lifted in a matter of days.
The reconstruction would lead to the firm opening at a higher share price, post-lifting. Some investors could decide to sell and re-enter at a lower price.
Breaking: Strong gain in U.S dollar leads to high sell-offs in bitcoin, Stocks, Gold
The U.S dollar index jumped up by 0.69% to 90.743 on Wednesday, after a 0.2% decline the previous session.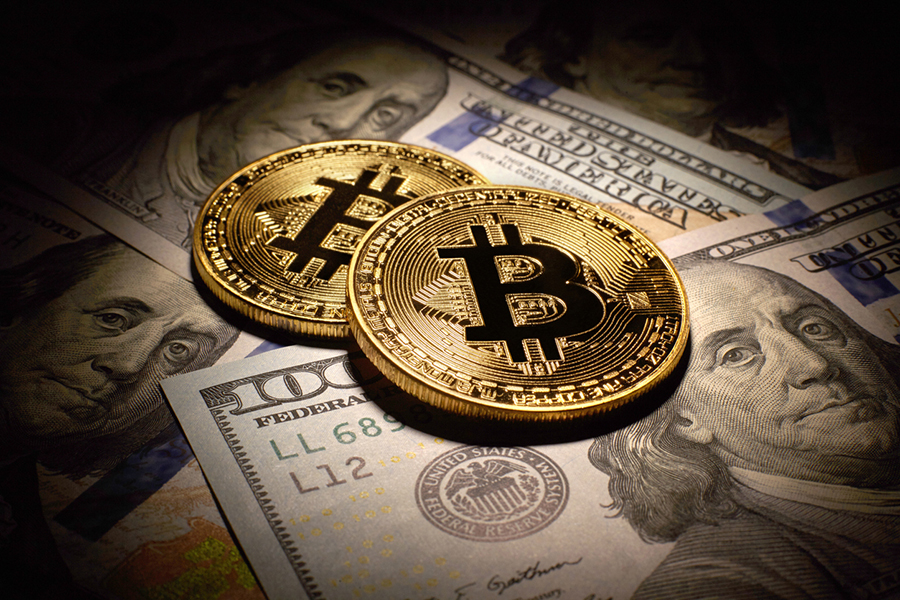 The U.S dollar value fired up at Wednesday's trading session, leading many financial assets to lose value momentarily.
At the time of drafting this report, the U.S dollar index jumped up by 0.69% to 90.743 on Wednesday, after a 0.2% decline the previous session.
Such assets include Bitcoin which at press time, trading at $29,789.11 with a daily trading volume of $74,4 billion. Bitcoin is down 5.86% for the day.
Gold was down 0.50%, and other major currencies like the Euro, British pound suffered heavy losses.
Also, U.S. stock indexes drifted lower despite impressive earnings from Microsoft on the account investors went long on the safe-haven currency.
The Dow Jones Industrial Average dropped by 0.14%, at the open to 30893.78. The S&P 500 fell by 0.33%, at the open to 3836.83​, while the Nasdaq Composite dropped 139.5 points, or 1.02%, to 13486.576 at the opening bell.
What you should know: The U.S Dollar is a universally accepted currency for trade throughout the world and holds the title as the world's reserve currency with over 50% of countries holding their foreign exchange reserves and pegging their currency to the dollar.
It's often regarded as a safe haven currency on the basis that global investors prefer to hold it during times of high geopolitical uncertainty
CBN appoints 3 Pre-Shipment Inspection and 2 Monitoring Agents for non-oil exports
The CBN has announced the appointment of 3 PIAs and 2 Monitoring/Evaluation Agents for non-oil exports.
The Central Bank of Nigeria (CBN) has announced the appointment of 3 Pre-Shipment Inspection Agents (PIAs) for non-oil exports with effect from January 15, 2021.
The apex bank in addition, also announced the appointment of Monitoring and Evaluation Agents (MEAs) to oversee the activities of the PIAs in their respective zones of operations.
This disclosure is contained in a circular that was issued by the CBN on January 26, 2021, and signed by its Director for Trade and Exchange Department, Dr. O. S. Nnaji.
The CBN in the circular said that the Pre-Shipment Inspection Agents are;
Angila International Limited with the responsibility to cover North West and North Central Zones,
Neroli Technologies Limited to cover South West and South-South,
Gojopal Nigeria Limited has the responsibility to cover the South East and North East.
Similarly, the newly appointed Monitoring and Evaluation Agents are;
Foops Integrated Services Limited with the responsibility to cover North East, North West and North Central,
Ace Global Depository whose areas of coverage include South East, South West, and South-South.
The apex bank in the circular directed all authorized dealers, operators in the non-oil export sector, and members of the general public to take note and ensure compliance.
What you should know
It can be recalled that in a revised policy, the Federal Government had said that all non-oil exports from Nigeria shall be subject to inspection by Pre-Shipment Inspection Agents appointed for that purpose by the government.
The focus of the PIAs shall be to ascertain the quality, quantity, and price competitiveness of exports from Nigeria and shall collaborate with other regulatory agencies like NAFDAC, SON, Plant and Animal Quarantine, Federal Produce Inspectorate, and so on, for quality inspection of regulated products.
High demand for Azure, homework tools boost Microsoft earnings
Microsoft disclosed Azure revenue grew 50% as more businesses integrated into the cloud.
The world's most valuable software maker, Microsoft, announced impressive earnings results for the quarter that ended on December 31, 2020, as data retrieved showed that the $1.75 trillion company saw increased demand on its work-at-home tools triggered by the reduced human mobility presently in play.
Microsoft disclosed that Azure's revenue grew by 50% as more businesses integrated into the cloud.
Stock experts had expected around 42% growth, although the software giant didn't reveal Azure's revenue in dollars.
The COVID-19 pandemic caused many businesses to speed up moves to the cloud and upgrades to internet-based collaboration software.
READ: Microsoft outlook users experience Software Blackout
The Productivity and Business Processes segment, including LinkedIn, Office, and Dynamics, printed $13.35 billion in revenue, which was up 13% and more than the $12.89 billion anticipated by wall street experts.
"What we have witnessed over the past year is the dawn of the second wave of the digital transformation sweeping every company and every industry," said Satya Nadella, Chief Executive Officer of Microsoft.
READ: Oracle wins bid to acquire TikTok's US operations after Microsoft offer was rejected
"Building their own digital capability is the new currency driving every organization's resilience and growth. Microsoft is powering this shift with the world's largest and most comprehensive cloud platform."
Microsoft Corp. announced its earnings results for the quarter ended December 31, 2020, as compared to the corresponding period of last fiscal year:
Revenue was $43.1 billion, increasing by 17%.
Operating income was $17.9 billion, increasing by 29%.
Net income was $15.5 billion, increasing by 33%.
Diluted earnings per share were $2.03, increasing by 34%.
READ: Stay-at-Home Stocks: Microsoft, Apple, Facebook surge after upbeat results from Netflix
Earnings: $2.03 per share, adjusted, vs. $1.64 per share as expected by Wall Street analysts, according to Refinitiv.
"Accelerating demand for our differentiated offerings drove commercial cloud revenue to $16.7 billion, up 34% year over year," said Amy Hood, Executive Vice President, and Chief Financial Officer of Microsoft. "We continue to benefit from our investments in strategic, high-growth areas."