Forte Oil tops gainers chart as NSE heads back South
The Nigerian Stock Exchange (NSE) swung into negative territory.
The Nigerian Stock Exchange (NSE) swung into negative territory as the All Share Index closed at 32,375.12 basis points, down 0.02%. Year to date, the index is down 15.34%.
Top Gainers and Losers 
Forte Oil was the best performing stock in today's session, closing at N22, up 10%. Cement Company of Northern Nigeria (CCNN) Plc followed, closing behind with a 9.73% gain to close at N24.80. Regency Alliance Insurance rounds up the top 3 gainers. The stock closed at 9.09%, up N0.24.
AXA Mansard Insurance was the worst performing stock today. It closed at N2.06, down 9.65%. Capital Oil closed at N0.23, down 8% and PZ Cussons Nigeria Plc closed at N12.50, down 7.41%,
Top Trades by Volume  
Redstar Express Plc was the most traded stock in today's session as 60.3 million shares valued at N298 million were traded in 39 deals. Zenith Bank was next with 24.1 million shares valued at N500 million traded in 258 deals. Oando Plc rounds up the top three most traded with 22.1 million shares valued at N112 million traded in 79 deals.
Corporate Actions
Ekocorp Plc
Ekocorp Plc has appointed Uzochukwu Eneli to the board of the company as a Non-Executive Director, effective 11th of September 2018. He represents the estate of Late Dr Alex Eneli (who was a co-founder of the company).
His appointment follows the resignation of Senator Mike Ajegbo. Ajegbo was appointed in 2007 and represented the Eneli estate on the board.
Notable Trade:
321,843 Seplat shares valued at 193,106,817.00 were traded in 51 deals. 
ZENITH BANK, ECOBANK, UBA, record losses, as ASI drops by 0.06%
The market breadth index was broadly positive with 18 gainers as against 11 losers.
The Nigerian Stock Exchange started the first trading week on a slightly bearish note. The All Share Index dropped by 0.06% to close at 25,027.61 basis points, as against +0.45% gain recorded previously.
Its Year-to-Date (YTD) returns currently stands at -6.76%. Also, the Nigerian bourse' market capitalization presently stands at N13.056 trillion.
The activity levels were mixed such that while the total volume of shares traded in 4,294 deals improved by 5.02% to 175.32 million units, the total value fell by -28.93% to N1.43 billion. FBNH was the most traded by volume at 22.93 million units as GUARANTY topped by value at N344.27 billion.
READ MORE: Crypto: Investors flocking in large numbers into altcoins
Meanwhile, the market breadth index was broadly positive with 18 gainers as against 11 losers. CORNERST (+9.09%) led the gainer's chart today, while CHAMPION (-9.47%) topped the losers.
The top gainers
UNILEVER up 7.14% to close at N12
UCAP 6.93% to close at N3.24
GUINNESS up 6.38% to close at N15
CAP up 2.94% to close at N17.5
WAPCO up 2.13% to close at N12
The top losers
UACN down 4.84% to close at N5.9
ETI down 4.71% to close at N4.05
UBA down 1.53% to close at N6.45
BUACEMENT down 1.39% to close at N38.95
ZENITHBANK down 0.59% to close at N16.8
Outlook for the coming days
The NSE ended Monday's trading session on a slightly bearish note, as the Federal Government lifted the ban on interstate travels coupled with the resumption of local flights. These have helped in boosting economic activities around major economic hubs in Nigeria.
READ ALSO: Top banks' stocks plunge, as bears overwhelms Nigerian tier-2 banks' rally
However, Nairametrics envisages cautious buying on that basis of prevailing low market liquidity and the recent plunge in Nigeria's external reserve below the $36 billion levels.
Brewery sector: A quarter to forget
Beer makers saw their revenues plummet in the second quarter of 2020 as the economic shut down extinguished sales.
The quarter ending June 2020 will be one to forget for Nigeria's struggling brewery sector. Whilst the negative effect of COVID-19 is still being reported across every sphere of the economy, the brewery sector was always one of those that were expected to suffer the most.
The latest results from two of the industry giants, Nigeria Breweries and International Breweries confirm our worst fears. Combined revenues for both companies was N93.9 billion, representing a 22% drop year on year. Both companies reported revenues of N120, 4billion in the corresponding quarter of 2019.
Disaggregated, Nigeria Breweries reported a 21% drop to N68.6 billion and International Breweries 24% drop in revenues to N25.2 billion. Guinness is yet to release its quarter ending June 2020 results which happens to be its year-end. Ahead of its release, the company issued a profit warning as it anticipated the worst. The drop in revenues recorded in the Brewery sector is not a surprise. With most parts of the country in complete economic lockdown, beer sales are expected to drop significantly.
READ MORE: Nigeria's triangular beer war on the rise with the arrival of Budweiser
As expected, the fall in revenues crashed margins significantly. While Nigeria Breweries was able to eke out a tiny N70 million in pre-tax profits, International Breweries lost N4.2 billion. Nigeria's Breweries actually fared worse when you consider that they reported a N7.9 billion in 2019 and N12.3 billion in 2018. Could it get any worse?
Beer companies have always posted some of their best revenues in the second quarter of the year and struggle in the third. With results this bad already in the second, things could only get worse in the third quarter. Though, economic activities are gradually picking up, entertainment life which it heavily relies on remains in comatose.
The industry has been struggling with dwindling sales and thin margins for years as younger Nigerians ditch beer for spirits, which are often cheaper, do not bloat the stomach and are quicker to intoxicate. Increase in beer sales are also seemingly positively correlated with an uptick in social events such as weddings, parties and birthday ceremonies. Hotels, bars, clubs and most entertainment centres remain shut since March. Some are expected to reopen in the coming weeks as the government eases lockdown. But till then, beer making companies are clutching on straws.
READ ALSO: Guinness Nigeria boss reveals factors pulling company's profit
COVID-19 could be blamed for the industry's woes, but a changing demographic still poses an existential threat to the sector. In fact, COVID-19 only showed how urgently they need to pivot away from relying on outdoor events to drive sales. Beer drinking is purely consumer product and needs to be pitched as such.
Rather, than advertise beer as a drink for bars during live events, it should be sold as a "must-have" beverage in the evening during family time. It should also be pitched as a must-have staple for house parties and close family gatherings or even casual remote working settings. The packaging should also gear off for a makeover. Beer dispensers anyone?
Global stocks surge, triggered by solid economic data
Shares of oil majors, BP and Royal Dutch Shell gained 3.4% and 2.7% respectively.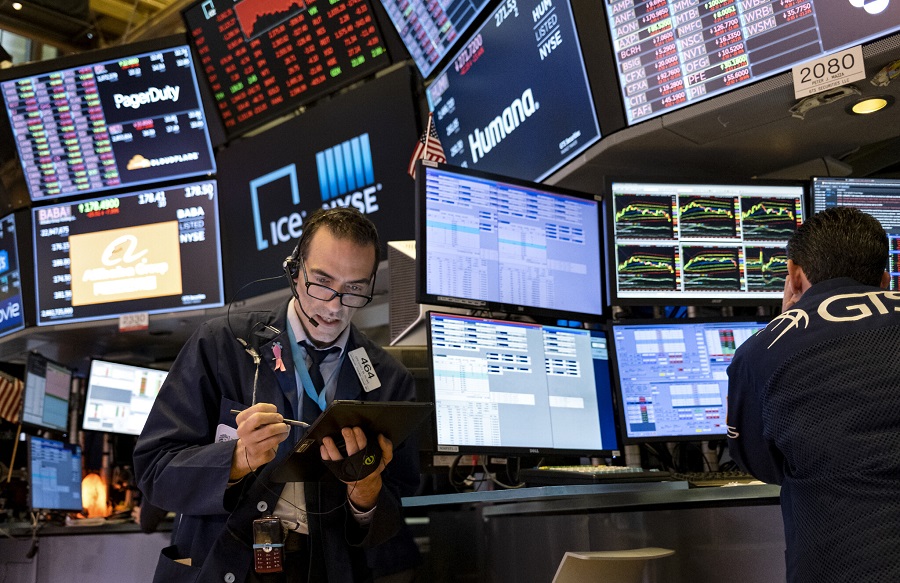 Global Stocks rose high on Monday as industrial activity in the world's second-largest economy gained strength. This is another sign of recovery after an impressive U.S Jobs report released on Friday.
The broader Euro STOXX 600 rose 0.6%, with London's FTSE buoyed 1% and European oil and gas shares surging 2% on rising oil prices.
Shares of oil majors, BP and Royal Dutch Shell, gained 3.4% and 2.7% respectively after Saudi Aramco raised optimism about growth in demand in the Asian oil market. Iraq had also pledged to curb its oil production.
"China is so much in advance in this process of lockdowns and exiting lockdown, that any good signs for the Chinese economy are essential (for the world economy)," said Florian Ielpo, head of macroeconomic research at Unigestion.
Deflation at China's factories eased in July, data showed, driven by a rise in global energy prices and industrial activity climbing back towards pre-coronavirus levels. In other words, industrial output in China is steadily returning to levels seen before the pandemic paralyzed huge swathes of the economy, driven by pent-up demand, government stimulus, and surprisingly resilient exports.
Stephen Innes, Chief Global Market Strategist at AxiCorp in a note to Nairametrics explained the macros affecting stock traders, especially in the American stock markets. He said;
"US Mega Cap stocks put in another solid week, but fatigue is showing in Software/ SaaS. Single-stock dispersion and volatility underneath the surface are picking up with a focus on Small and Midcap earnings.
"The US election will become more of a focus once the earnings season is over even more so as most of the worst-case scenario leaves US President Donald Trump out of the equation.
"The President is growing desperate in the face of rising infections and falling poll numbers. And if he thinks it will boost his polling numbers, look for him to lash out at China more aggressively even heaping on additional tariffs."