From Banker to Pharmaceutical Mogul- Meet Fidelis Ayebae
Dr Fidelis Akhagboso Ayebae is the Founder and Chief Executive Officer of Fidson Healthcare Plc. The company recently declared ₦3.61 billion as its revenue for the first quarter of 2018, a 26% increase from the ₦3.42 billion recorded in the comparable period in 2017. While this amount may not be much by general standard, the fact remains that Dr Ayebae and his team have made considerable efforts to build the Nigerian pharmaceutical industry. Read on to find out how he accomplished this, as well as some of the challenges he faced along the way.
Who is Dr Fidelis
Akhagboso Ayebae?
Dr Fidelis Ayebae is undoubtedly one of Nigeria's most prominent industrialists. He is also a very private person, which accounts for why information about his personal life is rather scanty. Notwithstanding, it is a known fact that he was born in the township of Agenebode in present day Edo State.
He studied Civil Engineering at Mainland Institute of Technology, graduating with a Higher National Diploma (HND) in 1976. In 1999, he obtained an Advanced Diploma in Business Management from the University of Lagos. He has over the years acquired many more academic and professional qualifications, including a PhD. He is a Member of the Nigerian Institute of Management (NIM), and an Associate Member of the Chartered Institute of Administration (CIA). He is also a Fellow of the Institute of Corporate Affairs Management (FICAM).
Vast work experience
Following the successful completion of his tertiary education in the 1970s, Dr Ayebae worked at different positions in several notable Nigerian corporations. For instance, he worked as a Project Manager at Metalum Limited, he was a Managing Director at Ayebe Investment Limited, and an Assistant Director at Citibank. But he quit paid employment in 1991 to establish his own business. Today he is the Chief Executive Officer of Fidson Healthcare Plc, a company that has, to a large extent, revolutionized the pharmaceutical industry in Nigeria.
Dr Fidelis currently sits on the board of several companies, including NEM Insurance Plc where he is currently the Chairman.  
His performance as an entrepreneur
He left a well-paying job as a senior management staff of a leading bank to embrace his entrepreneurial spirit because he recognised a need and had a vision/solution. It really didn't matter to him that he was venturing into a completely unfamiliar business environment. Instead, he was audacious and full of hope for the solution he was bringing to the Nigerian health sector. He also put in a lot of hard work into bringing his vision to fruition, and that has eventually paid off. Today, Fidson Healthcare is one of the biggest pharmaceutical companies in Nigeria.
This is, therefore, an important lesson to all aspiring entrepreneurs; vision, dedication, and value are some of the most crucial guidelines to becoming successful in any business.
Leading the fight against HIV/AIDS in Nigeria
His company, Fidson Healthcare Plc, was the first pharmaceutical company in Nigeria and the entire Sub-Saharan Africa to locally manufacture anti-retroviral drugs for HIV-AIDS patients. This is a great accomplishment for so many reasons; first because it saved many lives, and secondly because it drastically reduced the cost of the life-saving drug which hitherto was shipped from overseas. For this reason, his company will go down in history as one of the pharmaceutical companies that took on the challenge of fighting the HIV menace in Nigeria and Africa.
On his leadership style
In 2008, Fidson Healthcare Plc became a listed company on the Nigerian Stock Exchange. Commenting on this subject in 2015, Dr Fidelis talked about two reasons why this decision was taken. In his words:
We wanted a company that will outlive us. Even after we would have gone, we want this company to remain. In the Nigeria of old, there were no second generation businesses that outlived the promoters of the business. Either because their children were not interested or the business was not left in the hands of professionals. One potent thing to sustain the company after many years that I would have gone is to bring in the investing public to buy into it. So if anything happens to me as the promoter, the board will appoint an adequate person to manage the company. The other way is to share success story to users of our products.
His leadership style is however somewhat controversial…
In 2017, it was reported that a former regional sales manager at Fidson Healthcare Plc defrauded the company to the tune of ₦16.77 million. As a result, the man (identified as Taofik Ajisebutu), was immediately dragged before the Igbosere Magistrates' Court on Lagos Island and prosecuted. This incident is similar to a previous fraud scandal that rocked the company in 2012 when nearly twenty-five of those implicated were either summarily dismissed or forced to resign. In the midst of the scandal, some senior management staff, who were equally implicated in the crime, got to keep their jobs due to their "special relationship" with the MD. This was perceived by many as an exhibition of bias on the part of the business leader and industrialist.
He has received many awards
For his many contributions to the pharmaceutical industry in Nigeria, Dr Fidelis has received many awards, including Ernst & Young Entrepreneur of the Year West Africa 2011 & 2012, Pearl Award for Sectoral Leadership in Healthcare and Pharmaceuticals sector of the Nigerian Stock Market in 2015, his induction in 2016, into the hall of honorary membership of the Pharmaceutical Society of Nigeria (PSN), etc.
He is a member of the Manufacturers Association of Nigeria (MAN), Pharmaceuticals Manufacturers Group of Manufacturers of Nigeria (PMG-MAN), and the Nigerian Chamber of Commerce. He is also a member of the Nigerian-British Chamber of Commerce, the Nigerian-American Chamber of Commerce, etc.
Dr Fidelis Akhogboso Ayebae is married to Olufunke Ayebae who is also a Director at Fidson Healthcare Plc.
How fund managers can help in period of low yield
With inflation holding steady, the low yields end up translating to negative returns.
It is often said that he who must find gold, must dig deeper because such is not found on the surface. With the current trends in interest rate, yield has become like gold, and those that must find it, should dig deeper than they have done before. It is no longer news that yield in traditional asset classes is approaching historically low levels. Indeed, yields are so low that yielder hunters are literally stuck. In one of my last pieces, I noted that the low yield had driven pension funds to the point of abandoning treasury bills as an asset class. The picture gets scarier and disheartening when viewed in real terms. With inflation holding steady, the low yields end up translating to negative returns when discounted for inflation.
Source: CBN
Now that Treasury bills seem to be out of the question due to sub-zero yields, what can investors turn to? Here are a few things that investors could think of doing;
Invest in Money Market Funds: Money market funds have been the darling asset class for most Nigerians, due to their conservative nature and the fact that money market funds seem to be much easier to understand. The present low yield in the World market is also affecting money market funds but they still remain much higher than what is obtainable from Treasury Bills.  Unfortunately, a great majority of fund managers do not have the yield of their money market funds on display when I visited their websites, below is a list of the prevailing money market yields in Nigeria for those that could be gleaned from the various website:
It may pay to shop around for yield as different funds present with different yields, as can be seen from the table above.
READ ALSO: SEC's new rules on collective investment schemes: A step in the right direction
Fund Managers to the Rescue: One of the implications, if not the major implication of the ultra-low interest rate is that investors in yield driven asset classes, like money market funds, will either make minimal returns or no returns at all, especially when inflation is factored in. Unfortunately, most of these money market funds pay fees to the fund managers. To help the situation, it is time for fund managers to reduce or waive some of the fixed fees they charge investors like management fees. Investors should, therefore, ask fund managers for a renegotiation of the fee structure in such a way that the burden of low-interest rate is shared between the fund managers and the investors. Fund managers in places like the US are already doing this.
Loss Carryforward Provisions: Another way that investors can manage this situation is for them to ask fund managers to insert loss carry-forward provisions into the mutual fund agreement or prospectus. A loss carryforward provision is one which states that the fund manager does not get paid any incentive fee unless and until the fund attains its last known highest asset value. By having loss carryforward provisions, investors are afforded the time to recoup on losses before being charged further incentive fees.
Explore economic research data from Nairametrics on Nairalytics
Look for High Dividend Yield Stocks: Though stock investment remains riskier than money market funds and fixed income fund investments, in a low yield environment, it may pay to look for and invest in high dividend stocks that have a history of regular and consistent dividend payments.
Warning: Nothing in this article should be taken as investment advice and the author should not be held liable for using it as such.
Naira weakens as forex turnover falls by 88%  
The opening indicative rate was N387.32 to a dollar on Wednesday.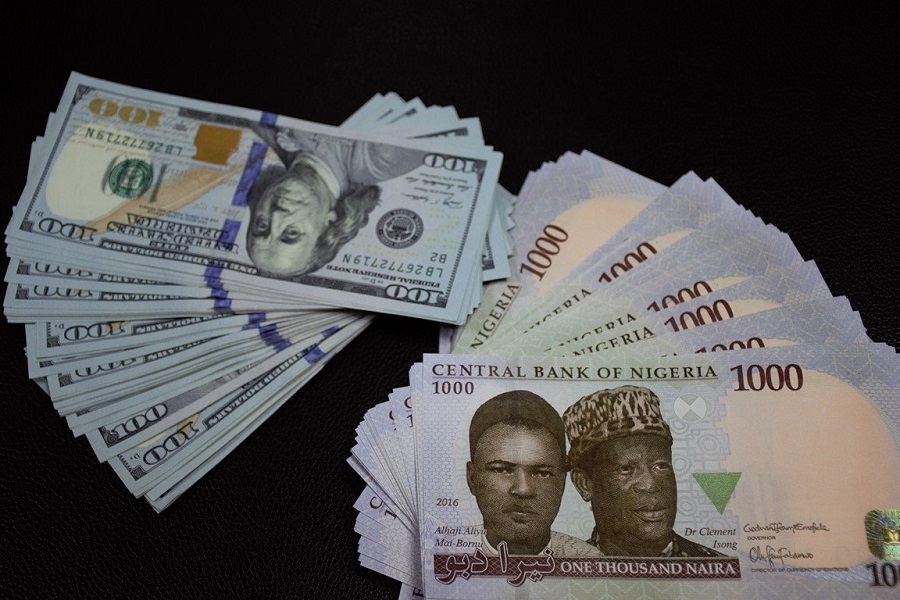 Forex turnover fell by 88% on Wednesday at the I&E window weakening the exchange rate to N386.76/$1. The exchange rate at the black market however remained flat at N461/$1 for the third consecutive day this week.  
NAFEX: The naira depreciated against the dollar at the Investors and Exporters (I&E) window on Wednesday,  closing at N386.75 to a dollar, compared to the N386.50 that was reported on Tuesday, July 7, representing a 25 kobo drop. This is as traders continue to mull over CBN's adjustment of the exchange rate at the SMIS window. The opening indicative rate was N387.32 to a dollar on Wednesday. This represents a 14 kobo drop when compared to the N387.18 to a dollar that was recorded on Tuesday.       
Parallel Market: At the black market where forex is traded unofficially, the naira remained stable as it closed at N461 to a dollar on Wednesday which was the same rate that it exchanged on Tuesday.   
READ MORE: Unify exchange rates to foster economic growth – NISER 
Nigeria maintains multiple exchange rates comprising the CBN official rate, the BDC rates, SMIS and the NAFEX (I&E window). Nairametrics reported last week that the government has set plans in motion to unify the multiple exchange rates in line with requirements from the World Bank. Nigeria is seeking a world bank loan of up to $3 billion.     
Forex Turnover   
Meanwhile, forex turnover at the Investor and Exporters (I&E) window recorded a decline on Wednesday, July 8, 2020, as it dropped by 88.4% day on day, a huge decline from the figure that it achieved on Tuesday at the foreign exchange market. This is according to data from the FMDQOTC, an exchange where forex is traded by foreign investors and exporters.       
According to the data tracked by Nairametrics, forex turnover decreased from $103.37 million on Tuesday, July 7, 2020, to $11.96 million on Wednesday, July 8, 2020, representing an 88.4% drop on a day-to-day basis. This is a reversal from the decent turnover that was recorded the previous day and is a far cry from the $200 million mark that was achieved in January and last week.  
Rate Adjustment 
Nairametrics reported on Wednesday that the CBN official rate has been adjusted from N360 to a dollar to N381 to a dollar as reflected on the website of the FMDQ.  However, the official rate quoted on the website of the CBN remains at N360/$1.  
According to Reuters, "the naira eased 5.5% on the official market on Tuesday, after the central bank sold dollars to lenders at a lower rate, bowing to pressure from international lenders to unify its multiple exchange rates." Reuters also reported "the naira eased to 380.50 in off-market trades, from 360.50 close on Monday" quoting sources from traders.  
Nairametrics cannot confirm if the latest adjustment is reflective of the SMIS rates or if the central bank has now taken a bold step towards unification and adjusted its official rate. Reuters claims it's a move to "unify the exchange rate".  
Explore economic research data from Nairametrics on Nairalytics
What this means: Unifying the Naira around the NAFEX rate is effectively another round of devaluation. If this is carried out and forex liquidity improves, then it could lead to an exchange rate strengthen in the parallel market just like it occurred in 2017.  
The parallel market rate is currently N461/$1 and could converge to the NAFEX rate meaning those who bought above the NAFEX rate could lose money if they sell.  
There are now 13,173 BTC millionaires around the world
As the transaction number in BTC market records high, the number of dollars invested increases
As of now, there are 13,173 BTC millionaires, or addresses containing greater than $1 million value of Bitcoin.
Moreover, the highest 10 BTC addresses have about 5.1 % of the whole provide, the highest 100, provide 14.3 %, and the highest 1000, provide 34.8% according to data obtained from Triv signal.
Recall that the wealth of many BTC investors have grown exponentially at the BTC market, as holders of more than 1000 BTCs or more referred to as whales have been increasing at a steady pace after BTC recent halving,
In addition, as transaction numbers in BTCs market keep hitting record highs, the number of dollars that buyers invested in $BTC just made a new all-time high. This suggests that something big is about to happen in the flagship cryptocurrency market.
The momentum in BTCs market has been gaining a steady pace since a report released by America's most valuable bank, JP Morgan Chase, showed Bitcoin as a store of value asset.
READ MORE: There Are Now 1800 BTC Whales
"Though the [bitcoin] bubble collapsed as dramatically as it inflated, BTC has rarely traded below the cost of production, including the very disorderly conditions that prevailed in March," said JPMorgan experts in a report led by the head of U.S. interest rate derivatives strategy, Joshua Younger and cross-asset research analyst, Nikolaos  Panigirtzoglou.
Meanwhile, the flagship currency had remained above the $9,000 support level in several weeks, data from Coinmarketcap shows that BTC has a market capitalization of about $173.2 billion dollar with a daily trading volume standing at $18.78 billion. 
Explore economic research data from Nairametrics on Nairalytics
Quick fact; BTC is a completely decentralized digital crypto-asset, unlike fiat currencies that you can hold in your physically there is no central authority or centralized payment system controlling BTC. Bitcoin operates in a peer-to-peer network that allows any individual in the world to send and receive Bitcoin without any middleman (like a bank, central bank or payment processor).