You can now track loans on LSETF website
In a bid to ensure a smooth application process for its loans and as well provide adequate financing for Lagos businesses, the Lagos State Employment Trust Fund (LSETF) has launched an upgraded online portal embedded with loan tracking capabilities for improved application experience for applicants of its loan programmes.
In addition, the website (www.lsetf.ng) has a more visually appealing look and feel as well as easier navigation for a better user experience.
In like manner, the portal has also been redesigned to aid easier online loan application process that is now trackable to the point of disbursement to the beneficiaries. There is also improved information sharing, communications and transparency on the loan programmes and other programmes being implemented by the LSETF.
Commenting on the development, the Executive Secretary of LSETF, Akin Oyebode said; "the revamped LSETF portal goes beyond enhanced visual appeal; it is rather a comprehensive enhancement that further deepens our commitment to transparency and actualisation of our merit-based processes for applicants of the LSETF loans or any other party seeking to engage with us. In line with advancements in online capabilities that have greatly improved user experience, I am pleased that every applicant to the LSETF loan programmes can now easily track the progress of their applications within the comfort of their offices or homes.
"We have also included new features that will make the portal a repository of useful educative resources for our stakeholders. Visitors will benefit from the up-to-date information and trainings to guide them in making better business decisions. The resources to be hosted on the site will include guides on business regulations in Lagos which include local government taxes and levies and advert rates by Lagos State Signage & Advertisement Agency (LASAA).
Most importantly, Lagos residents are to experience improved access to our customer service team, who give immediate response to their queries within 24 hours. The newly improved site is in an expression of our commitment to serve Lagos residents better."
---
ABOUT LSETF 
The Lagos State Employment Trust Fund ("LSETF"), was established by The Lagos State Employment Trust Fund Law 2016 to inspire the creative and innovative energies of all Lagos residents by providing access to financial and institutional supports to enterprises and by building capacity for unemployed youths for wealth and employment creation.
With a ₦25Billion seed fund provided by the Lagos State Government for four years, the Fund aims to support about 100,000 MSMEs; create at least 300,000 direct & up to 600,000 indirect jobs by 2019.
---
To achieve its mandate the LSETF launched three key programmes:
THE LOAN SCHEME -. Through this scheme Lagos residents who are promoters or owners of small business can apply to access very affordable loan financing to grow their businesses.  Micro Enterprise start–ups can get a loan of up to N250,000; existing Micro-businesses can get a loan of up to N500,000; while small scale businesses can get a loan of up to N5,000,000, all at 5% interest rate per annum and with zero collateral.
THE EMPLOYABILITY PROGRAMME – The LSETF's Employability Programme, which is in partnership with United Nations Development Fund (UNDP) aims to train and secure jobs for 10,000 unemployed and under-employed youths in Lagos. They are trained to provide skilled labour to the key sectors of the Nigerian economy such as manufacturing, construction, hospitality, entertainment, healthcare services and garment making.
THE LAGOS INNOVATE -. With Lagos Innovate, the Fund aims to sustain Lagos' status as Africa's most vibrant tech hubs by providing support and funding to the Lagos based tech ecosystem. Under this programme, founders and operators of co-working spaces and innovation hubs will be able to apply for one of its first three programmes: Workspace Vouchers, Hub Loans and Events Sponsorship, through open, merit-based, online applications processes.
Flour Mills moves to diversify funding sources with N29.8 billion bond listing
Flour Mills Nigeria Plc lists N29.8 billion bonds to diversify funding sources from the Nigerian capital market.
Flour Mills Nigeria Plc's fresh N29.8 bond listing will help the nation's leading food business company to explore diversified funding sources from the Nigerian capital market, with the hope of enhancing growth and the development of the company.
This statement was made by the Group Managing Director of FMN, Mr. Omoboyede Olusanya, at the listing of the Tranche A and Tranche B bonds valued at N29.8 billion on the Nigerian Stock Exchange (NSE).
The food and the agro-allied company which has remained Nigeria's largest and oldest integrated agro-allied business with a broad profile and robust Pan-Africa distribution issued these bonds under its N70 billion Bond Issuance Programme.
Olusanya said that the company would continue to explore funding opportunities inherent in the capital market to ensure business growth and continuity.
While speaking about the Credit Rating of the Programme, he disclosed that FMN's credit rating, as well as the operational financing of the Group, have improved considerably.
According to him, the bonds floated by Flour Mill will help to strengthen the company's capital base and provide the needed working capital required by the Company. He added that Flour Mills Group will continue to deleverage and replace short term financing with longer-tenured and lower price funding to optimize capital structure and reduce financing cost.
He noted that Flour Mills will continue to explore opportunities to raise fundings via the capital market as this enables the company to diversify its funding sources and continue to play a role in the capital market as a significant player in it.
What they are saying
The Group Managing Director of FMN, Mr. Omoboyede Olusanya, at the virtual event, said;
"We are delighted with the response from the market, we are happy to be listed.
"We are introducing an N29.9 billion listing under an N70 billion bond issuance cover; we will continue to raise funding to diversify our funding sources.
"The company remains passionate about feeding the nation to improve the quality of living for Nigerians through increased production and investments in backward integration."
What you should know
With the successful issuance of the new N29.8bn Tranche A and Bonds, FMN has utilized its bond issuance program registered in 2018.
It is important to note that the Senior Unsecured bond listing includes an N4.89bn under Series 4 Tranche A of the bond issuance programme, at a 5.5% rate for 5 years, due by 2025, and a 25bn under Series 4 Tranche B of the same program at a 6.25% rate for a tenure of 7 years, due by 2027.
The bond proceeds will be used to refinance existing debt obligations. It will also help the company take collaborative actions to diversify the company's financing options beyond expensive short term debt.
Lafarge moves to divest 35% shareholding in CBI Ghana
Lafarge Africa Plc has resolved to sell off its 35% shareholding in Continental Blue Investment Ghana Limited.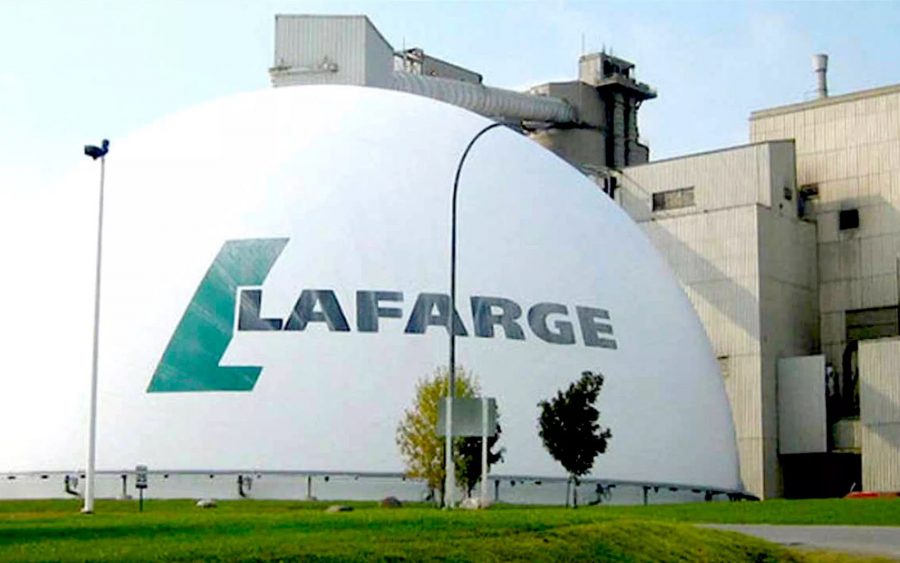 The Board of Lafarge Africa Plc has resolved to sell off its 35% shareholding in Continental Blue Investment Ghana Limited, in order to cut down on costs impacting the Group's profit.
This disclosure was made in a notification tagged- "Notice of Divestment in Continental Blue Investment Ghana Limited", which was issued by the Company Secretary, Mrs. Adewunmi Alode.
According to the statement, the Board of Directors of the Group made the decision to divest its 35% shareholding in Continental Blue Investment Ghana Limited ("CBI Ghana"), in line with the resolutions made at the emergency board meeting which held yesterday 20th, January 2020.
This move was made to set off the cement manufacturer on the path of sustainable growth and profitability, as Lafarge's investment in CBI Ghana has depleted significantly over the years.
What you should know
This is not the first time the company has had to sell off an unproductive investment in an effort to cut down on deadweight cost, as key players in the Cement industry like BUA and Dangote Cement continue to show strength and resilience through their effective cost minimization strategy which worked well in 2020.
Recall that in August 2019, Lafarge Africa sold off all its stakes in Lafarge South Africa Holdings (LSAH). This move helped the company to cut down costs coming from its South African subsidiary, which had been making billions of naira worth of losses for years.
Multiverse forecasts N39.5 million profit in Q1 2021
The management of Multiverse Plc has projected a revenue of N76 million and a profit of N39.5 million in Q1 2021.
Multiverse Mining and Exploration Plc has projected that in the first quarter of 2021, the mining and exploration company will generate N76 million in revenue, and post a profit of N39.5 million.
These projections were made by the company in a recent earnings forecast issued by the Management, and signed by the Corporate Secretaries of the company.
Key highlights of the earnings forecast for Q1 2021
Total revenue is projected at N76 million.
Turnover from agency sale is projected at N1 million.
Agency cost is s projected at N850 thousand.
Total expenses are projected at N7.8 million.
Operating Profit is projected at N67.3 million.
EBIT (Earnings Before Interest and Taxation) is projected at N67.3 million.
Interest Expense is projected at N27.8 million.
Profit after tax is projected at N39.5 million.
Key assumptions made to support the earnings forecast and projection of the company
The earnings forecast was made on the ground that there won't be any significant change in the economic policies of the Federal Government, while the monetary policies of the CBN would not be altered significantly.
The company also maintained that there would not be any industrial unrest that would affect its production and sales volume, while the profit of the company would not be pressured by rising costs of inputs, as prices of materials used in production shall be stable in the period under review.