3 DIY Ways to Find a Suitable Valuation of a Business
Valuing a business is a worrisome necessity for many business people- on one side for those who want to sell who fear undervaluing the business and those interesting in buying, who on the other hand, are scared of overvaluing the business and ending up with losses. Thus, the issue of valuation is a contentious one. While there are professionals with fancy, expert techniques for valuation, there are simple methods you (the owner or potential buyer) can use to find, at least dome estimated range for the value of a business. These are 3 of such approaches
Using a business' assets
This is the crudest method but probably the best place to start. What does the business own? What equipment? What inventory? What do these cost in the market today? This means if a potential buyer were to start the same business, (s)he would have to make the same purchases. Thus, the value of these assets could serve as a minimum benchmark of how much a business is worth. For entrepreneurs, this highlights the need have good books, which will go a long way in showing any future buyers the exact of the business' assets.
Revenue approach
This is another method of estimating the value of a business at a glance. Looking at the revenue of the business over the past couple of years can provide an average estimate of the potential revenue stream of the business. Next, depending on the sector or industry, there is a usually accepted minimum multiple of the revenue stream that business is sold for. For example, if a business has an average revenue stream of N1 million over the past 3 years and the industry's going rate is "two times sales", then the minimum value of the business is N2 million.
Discounted cash-flow analysis
However, as experience shows, this is usually not a good estimate of how profitable a business is. An oft quoted example is Amazon, who despite having revenue stream of billions of dollars hardly makes any profit. Thus, looking just at earnings is not usually sufficient. This is why the discounted cash-flow analysis technique was developed. looks at how much cash the business generates each year, projects it into the future and then calculates the worth of that cash flow stream "discounted" using the long-term interest rate of some safe investment like the treasury bill. Thus, for example, in the business considered earlier, if the interest rate of treasury bills is 3%, the value of the business is at most N33.3 million. Of course, since a lot more risk and effort is required in running a business, the worth of the business is far less than that amount. A drawback though is that this technique assumes that the teashop will have the same earnings year after year, and assumes that only monetary return matters.
Petrol supply drops by over 23% due to decline in consumption
Consumption of petroleum products to decline to 27.2 billion litres in 2020.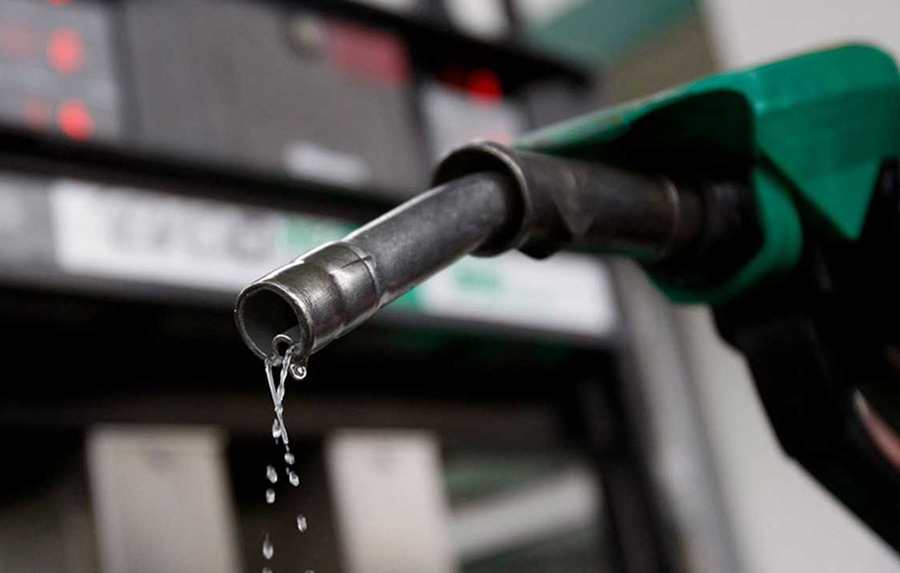 The total volume of petrol supplied in Nigeria declined by 23.88% in July, when it fell from 1.34 billion litres in June 2020 to 1.02 billion litres.
This was disclosed by the Nigerian National Petroleum Corporation (NNPC), in its monthly performance data for July.
According to the report, the 1.02 billion litres translated to 32.95 million litres per day, down from 44.62 million litres per day in June, when 1.34 billion litres were supplied.
The performance data also stated that 0.95 billion litres (30.67 million litres/day) were supplied in May, and 0.94 billion litres (31.37 million litres/day) in April.
In March and February, the volume of petrol supplied stood at 1.73 billion (59.72 million litres/day), up from 1.20 billion litres in January (38.68 million litres/day)
It stated, "The corporation has continued to diligently monitor the daily stock of Premium Motor Spirit, to achieve smooth distribution of petroleum products and zero fuel queue across the nation."
Agusto projects further decline
Experts in Agusto & Co, in a report, have noted that the impact of the COVID-19 pandemic on economic activities in the country resulted in a decline in the consumption of petroleum products.
The report said, "Agusto & Co. expects the consumption of petroleum products, particularly PMS and Aviation Turbine Kerosene, to decline to 27.2 billion litres in 2020, given the severely restricted travel and transportation activities during the second and third quarters of the year.
"This is expected to translate to a decline in revenue to N4.3tn in 2020."
Back story:
NNPC has, until recently, been the sole importer of petrol into the country for more than two years, after private oil marketers stopped importing the commodity, due to crude price fluctuations, among other issues.
The refineries, located in Port Harcourt, Kaduna and Warri, have a combined installed capacity of 445,000 barrels per day, but have continued to operate far below the installed capacity.
Lagos allows cinemas, gyms, others to reopen
In a new development, Lagos government has approved the reopening of gyms, cinemas, others.
The Lagos State Government has announced the reopening of cinemas, gyms, and other recreational centres in the state.
According to a monitored media report, the disclosure was made by the Lagos State Government, Babajide Sanwo-Olu, during a press briefing at the Statehouse, Marina on Saturday, September 19, 2020.
The governor said, they are however expected to operate at just 33% of their capacity, which is a third of their capacity, and must comply with all safety measures.
He, however, said that other sectors of the economy such as bars, night clubs, spas, public parks, event centres, and such others are to remain closed until October when the state government will make pronouncement concerning their reopening.
The Governor said, "Henceforth, cinemas and gyms are permitted to reopen as soon as possible, with a maximum of 33% occupancy, which means that there must be a minimum of two empty seats between occupied seats; and in the case of gyms, there must be constant disinfection of machines and equipment throughout the course of the day.''
Sanwo-Olu said that it has become inevitable for Nigerians to apply caution as some other parts of the world have witnessed a resurgence of the coronavirus disease with a possibility of further lockdowns.
He warned, "Let me make it clear that if we do not continue to maintain our guard, and sustain the adherence to all required protocols and guidelines, we will find ourselves in a situation where fresh lockdowns are inevitable. The only way to avoid this is to continue to act responsibly: maintain the required levels of hygiene, through regular handwashing and use of sanitizers, wear masks in all public places, avoid non-essential public gatherings, and maintain the prescribed levels of physical distancing at all times"
Lagos approves resumption of full services for churches, mosques
Resumption of full services in churches and mosques has been approved by the Lagos State Government.
The Lagos State Government has announced the approval of churches and mosques to resume full services in the state. This disclosure was made by the Lagos State Governor, Babajide Sanwo-Olu, during a press briefing on Saturday, September 19, 2020, in Lagos.
According to a monitored media report, the government said mosques can hold their prayers 5 times daily, while churches can also resume weekly services. This is against the initial announcement, where worship centres were restricted to just one gathering weekly, after they were allowed to reopen on August 7, 2020, following the lockdown to contain the spread of the coronavirus disease.
Sanwo-Olu, however, warned that all safety protocols that had been announced by the government must be strictly adhered to.
Details later….