Apple, Facebook record impressive earning results in spite of COVID-19 disruptions
Apple Inc's Q3 revenue smashed Wall Street forecasts in spite of COVID-19 restrictions.
Two global tech juggernauts — Apple and Facebook, have lived far beyond global investors' expectations with their latest earnings results. The companies' financial results, which were released late last night, showed Apple and Facebook recorded an impressive surge in revenue in spite of the COVID-19 pandemic.
Apple Inc's Q3 revenue smashed Wall Street forecasts in spite of COVID-19 restrictions, showing consumers bought more new iPads, iPhones, and Mac computers to stay connected during the COVID-19 era. Apple shares gained about 6.3% in extended trading.
Apple, which is the world's largest tech company, also disclosed a four-for-one stock split after its stock gained more than 80% in the past year.
READ: Ripple payment now operational in U.S, 22 geopolitical regions
Fiscal third-quarter revenue stood at $59.7 billion, a record for the June period, Apple disclosed in a statement. That was up 11% from a year earlier and beat analysts' estimates of $52.3 billion, according to a copy of the consolidated financial statements which was seen by Nairametrics.
Apple's Chief Executive Officer, Tim Cook, was quoted in a press statement by the company to have said that the company's positive performance is indicative of the important role the company's products play in people's lives.
"Apple's record June quarter was driven by double-digit growth in both Products and Services and growth in each of our geographic segments. In uncertain times, this performance is a testament to the important role our products play in our customers' lives."
READ ALSO: Global shares plunge, as US, China tension heats up
Why it's happening:  cheap access to funds in 2020 has helped global stock traders in placing more bets in growth stocks such as Apple and Facebook, thereby resulting in their astronomical rise in valuations in spite of COVID-19. These companies also have good macros in their businesses, partly due to low debts, high-profit margins, and the fact that more people are isolated and mostly working remotely.
Focus on Facebook's financial performance
Meanwhile, Facebook Inc's Q2 financials beat analysts' highest estimates, gaining growth from a COVID-19 pandemic-fueled disruption in global digital advertising in 2020. The company's apps continue to bring new users.
Facebook reported that its revenue surged by 11% to $18.7 billion, compared with the $17.3 billion forecasted by analysts. Facebook's main social app logged 2.7 billion monthly active users in the period in review compared with the 2.63 billion average estimates of analysts polled by Bloomberg. Shares jumped about 6.5% in late trading.
READ ALSO: Facebook brings digital payment to WhatsApp, begins test-run in Brazil
This impressive earning result boosted Facebook shares gaining as high as $254 in extended trading t, on track to set a new record after closing at $234.50. The stock had gained 14% so far this year.
Meanwhile, Stephen Innes, the Chief Global Market Strategist at AxiCorp, said it looks like a bargain to buy US stocks now, in spite of the high valuations recorded recently in the U.S stock market. In a note to Nairametrics, he explained that "for stock market investors, it is all about the zero forever Fed policy that makes equities look much less expensive on forwarding price-earnings ratios for 2021 through 2023 as the Fed is likely on a lengthy and extended hold. With interest rates low forever, you're buying future earning forever from a ridiculously cheap present value perspective."
2020 Q2 Analysis: Conoil Plc, hanging by the thread
Conoil must stay aware and strive in Q3 to maintain a positive net cash position.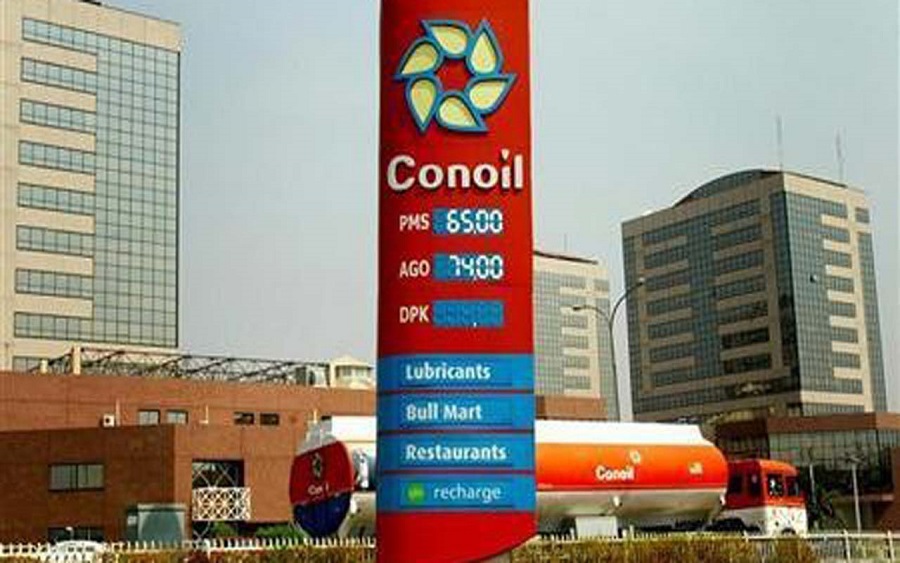 A profit decline worth over N600 million within a 1-year period is more than enough to throw any concerned shareholder in a frenzy. Sadly, this is the reality for Conoil Plc, according to its latest unaudited earnings report.
The company's Q1 2020 result seemed impressive, with about N260 million worth of profit after tax (PAT) reported. Ideally, this ought to have been a sign of good performances for the subsequent quarters of the year. Unfortunately, this hasn't quite been the case.
The appalling nature of the second quarter (Q2) results was partly caused by the COVID-19 pandemic, as well as the recent reduction in fuel pump price by the federal government. As you may well know, the virus hit Nigeria at the start of April 2020, thereby ushering Q2 economic activities and operations into a compulsory lockdown. These notwithstanding, no one could have anticipated a revenue plunge 70% deep in the span of 6 months between Q1 and Q2.
Conoil Plc has an impressive reputation as a market leader playing in Nigeria's downstream oil and gas sector. Due to the company's positioning in the downstream sector, it is seldom directly affected by events in the often volatile global oil market… until now.
The Nigeria-based company was also hit hard when the federal government decided to allow market forces to determine the price of the pump in the country. The price was reduced to 125p/ltr from 145 p/ltr in late March this year. This contributed to the derisory N19.3 billion posted as Q2 revenue.
The oil giant is in the business of marketing, distributing, and manufacturing under three business products, representing its operating segments. They market refined petroleum products and manufacture lubricants and household Liquified petroleum gas (LPGs) for domestic and industrial use. The three segments; White products (PMS, DPK, LPFO AGO), Lubricants, and Liquefied petroleum gas (LPG), individually and respectively experienced poor turnover in Q2.
Worst quarter
Conoil's recently released financial statement exposes arguably its worst Q2 figure in a couple of years, with Profit after tax (PAT) standing at a paltry N78.3 million. This pales significantly in comparison to Q1 PAT figure of N260 million representing a colossal 70% negative change and an 88.9% decline when compared to Q2 of 2019 with PAT of N707 million.
Revenue for the H1 peaks at N57.5 billion (although comparatively way below H1 2019 at N72 billion YoY) with Q2 Contributing a meager 16% N19.3 billion. Fundamental analysis of the financials, exposes that the sporadic shrink in turnover for Q2 could be attributable to these two major reasons. Firstly, the general lull in economic activities sponsored by the COVID-19 pandemic. This affected CONOIL's marketable segment, halving the sales figures for white products by approximately 50% from N36.5 billion to N18 billion in Q1 & Q2 respectively. Manufactured lubricants also experienced a 7.7% dip in Q2 at N1.2 billion from N1.7 billion in Q1.  The second cause as hitherto stated was the reduction in fuel pump price N145 to N125, for the first time since 2016.
The impact of such a decline in revenue is humongous. It questions the company's ability to effectively service its debt obligations in the next quarter as well as providing adequate cover for its cost of sales and other expenses.
Investors are reputed to be ruthless pragmatics who accord more importance to the fine-prints than selling price when making purchasing decisions. Thus they often would place emphasis on the statement of cash flow as opposed to the income statement.
Conoil must stay aware and strive in Q3 to maintain a positive net cash position since Q1 & Q2 bear negative balances of N2billion and N1.2billion respectively. Negative cash flow is always a worrying omen. With current ratio for Q2 at 1.47:1 indicating the Oil giant's relatively unconvincing ability to comfortably settle its liquidity problems if they arise.
Apple market capitalization nears $2 trillion, as Apple's CEO becomes a billionaire
Tim Cook has now joined the elite club of CEOs who didn't actually create companies they run.
Almost a decade after Apple's founder Steve Jobs stepped down and passed the leadership baton to Tim Cook, the new CEO has been leading the world's most valuable company to astronomical highs.
Last week, the tech firm's share price gained almost 5% last week. This has caused Apple (which Jobs co-founded about five decades ago at his parents' California home) to reach a milestone market value of nearly $2 trillion. As at the time Jobs died, the company's market valuation was around $350 billion.
Meanwhile, Apple's current CEO, Tim Cook has now joined one of the most elite clubs for CEOs who didn't actually create companies they run. His net worth has now reached $1 billion, according to calculations by the Bloomberg billionaires index.
Cook's net worth estimates are calculated on analysis of regulatory filings and apply the market performance of a typical wealthy investor to his proceeds from share sales.
Why is Apple's valuation surging?
The era of high quantitative easing in 2020 has helped global stock traders raise funds, for placing more bets in growth stocks like Apple, thereby resulting in their astronomical rise in valuations in spite of COVID-19. These companies also have good macros in their businesses, partly due to low debts, high-profit margins, and the fact that more people are isolated and mostly working remotely on their iPhones and Macbooks.
Cook, 59, disclosed five years ago that he plans to give most of his fortune away. Already, he has gifted millions of dollars' worth of Apple shares. His wealth could be lower if he has made other undisclosed charitable gifts.
"This tech cycle has been way bigger and longer than I thought," said Hussein Kanji, a partner at venture capital firm Hoxton Ventures who had expressed caution about Apple's long-term outlook after Jobs left the company. "Out of all these stocks, Apple has become the greatest cash generation machine in history."
Recall that about two weeks ago, Nairametrics reported about how Apple recorded a major feat recently by becoming the biggest publicly listed company in the world. This feat was recorded when Apple's shares gained over 10% to a record high on Friday after reporting impressive quarterly results.
Dangote Cement: "Our Pan African operations is performing well"
Dangote Cement also explains that the recent devaluation by the government has not had a negative effect on its finances
Dangote Cement has stated that its Pan African operations performed well in the first half of 2020. This was contained in a message sent to Nairametrics after an inquiry related to the performance of its Pan African operations.
The cement behemoth noted that its African operations contributed positively to its Earnings Before Interest, Tax, Depreciation, and Amortization (EBITDA). EBITDA for the Pan African operations was N12 billion even though it ended up posting a loss of after-tax of N17 billion.
READ MORE: Dangote pays 90% of net profits as dividend
"In total, Dangote Cement's Pan-African business is not dragging the Group down. Pan Africa is contributing net positive Earnings before interest, tax depreciation, and amortisation as shown in note 4 to our interim financial statements. As also shown in that same note, Pan Africa is contributing positively to Profit from operating activities. When you go below the operations profit line and consider the funding the Nigerian business records income for the funding it provided to Pan Africa while Pan Africa picks finance costs for the funding it got from Nigeria and this is intergroup and will eliminate on consolidation."
Devaluation Boost
The company also explains that the recent devaluation by the government has not had a negative effect on its finances especially as most of its dollar loans to its Pan African Businesses was an exchange rate gain to the Nigerian Parent entity. It also indicates that most of its loans are in Naira.
"The Nigerian business has dollar investments in Pan-Africa. Owing to the naira devaluation in H1:2020, the Nigerian business gained more naira for its dollar investment. As such, there is an FX gain in the Nigerian business and an FX loss in the Pan-Africa business. Furthermore, our finance cost shall not be materially affected by the devaluation as we have limited dollar debt exposure, with only 14% of our debt in dollars."
READ ALSO: MTN Nigeria revenues rises to over N100 billion monthly in 2020
Impact of COVID-19
Despite the impact of COVID-19, the company also showed strong performance in its Pan African operations. It claims margins remained strong volumes also increased. According to Dangote Cement, there was volume growth in 5 countries where it currently operates with Senegal as one of the best performing.
"Our Pan-Africa operations performed well in the first half of 2020, with an increase in volumes and revenues, despite the impact of COVID-19. We have reduced our cash cost in 6 of our 9 Pan-African operations this year and recorded a record high EBITDA and EBITDA margin of ₦31.5B and 22% respectively. We had strong volume growth in 5 countries, with Ethiopia and Senegal performing particularly well. In fact, the output at our plant in Senegal continues to exceed its rated capacity.
READ MORE: Lafarge Africa is cutting it all out
"We have a vast opportunity to make West and Central Africa cement independent, and this is why we are deploying our 'export to import' strategy. Nigeria has an abundance of quality limestone, while much of West Africa is lacking it. As successfully delivered for Nigeria by Dangote Cement leadership, we are aiming at making Ecowas and CEMAC regions clinker and cement independent and eventually next exporters with Nigeria as the main supplier."