Telecoms: Bright spot amidst the gloom
Recent data on key industry fundamentals published by the NCC showed that the total number of broadband subscriptions grew 1.8% m/m and 19.0% y/y to 73.5 million.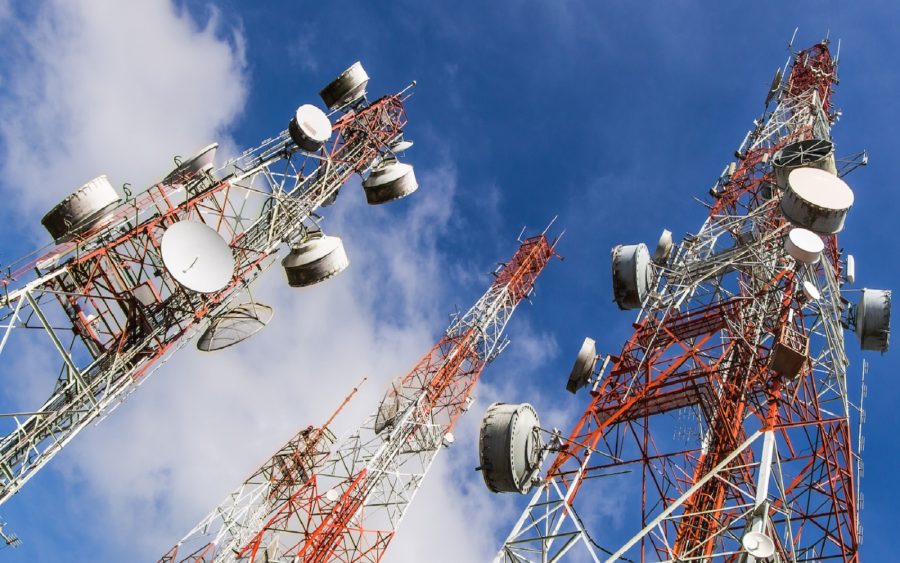 Recent data on key industry fundamentals published by the Nigerian Communications Commission (NCC) showed that the total number of broadband subscriptions grew 1.8% m/m and 19.0% y/y to 73.5 million.
Furthermore, Broadband penetration expanded to 38.49% in January 2020 from 37.80% in December 2019 and 32.34% in Jan 2019.
In a related development, the Nigerian Bureau of Statistics published data on active voice subscriptions within the country for Q4 2019 which showed a sturdy 6.9% y/y increase to 184.7 million subscriptions from 172.8 million subscriptions in Q4 2018.
We note that Nigeria's key telecommunications companies have invested heavily in internet infrastructure in a bid to improve 4GLTE coverage across the country. Furthermore, increased competition among the providers has forced bundle prices lower, making internet usage very attractive to the average Nigerian.
[READ MORE: COVID-19: President imposes lockdown on Lagos, Ogun, FCT)
In addition, increasing smartphone penetration, increasing digitisation of the Nigerian economy and a fledgeling social media culture are some among many factors driving internet penetration within the country.
Nevertheless, we believe the sector still requires more investment to bring it at par with what obtains in more developed climes. With internet penetration still at 38.49%, we think significant potential exists for telecom and internet service providers in Nigeria.
READ MORE: 9mobile ranks top in best data offering for Internet subscribers
Considering the COVID-19 pandemic ravaging the country which has led to movement restrictions in various states and with key population centres like Lagos and Abuja seeing its citizens forced to stay at home, we expect a surge in data usage among the populace. We consequently expect better numbers from the telecom companies in the months ahead. In light of this, we see key telecom stocks like MTNN and Airtel Africa as good defensive stocks in this pandemic.
_______________________________________________________________________
CSL STOCKBROKERS LIMITED CSL Stockbrokers,
Member of the Nigerian Stock Exchange,
First City Plaza, 44 Marina,
PO Box 9117,
Lagos State.
Covid-19: Global deaths surpass 2 million
Global casualty record for the Covid-19 pandemic surpassed 2 million deaths on Friday.
The Global casualty record for the Covid-19 pandemic surpassed 2 million deaths on Friday, with the United States accounting for 1 in every 5 deaths, as it has recorded over 386,000 casualties so far.
This was disclosed in a report by Reuters in its Covid-19 tally reported on Friday evening.
After the United States, Brazil, Mexico, India and the U.K contribute nearly 50% of the combined casualties.
The report also disclosed that an average of 11,900 casualties are recorded per day in year 2021, despite the fact that it took 9 months for the world to record 1 million casualties.
United Nations Secretary-General, Antonio Guterres, said the 2 million death count was "a heart-wrenching milestone."
"Behind this staggering number are names and faces: the smile now only a memory, the seat forever empty at the dinner table, the room that echoes with the silence of a loved one," he added.
The WHO warned that 2021 could be tougher due to the nature of new variants which transmit the disease faster.
"We are going into a second year of this. It could even be tougher given the transmission dynamics and some of the issues that we are seeing," WHO Chief, Mike Ryan, said.
Analysts expect the global death toll to surpass 3 million by April 2021.
What you should know 
Nairametrics reported that the total number of covid-19 cases in Nigeria had surpassed the 100,000 mark on Sunday 10th January 2021, according to the Nigeria Centre for Disease Control.
The African Union stated that it secured 270 million Covid-19 vaccine doses for the continent from drug manufacturers to supplement the COVAX programme, a step towards the commencement of the complex task of vaccinating over 1.2 billion people with limited financial resources.
The Nigeria Centre for Disease Control on Friday 15th January 2021, announced that 1,867 new cases of the covid-19 virus were recorded across 24 states in the country. This represents the highest number of cases recorded in a single day.
Interest rates will remain low until the end of H1 2021 – Meristem Securities
Meristem Securities has argued that interest rates will remain low until, at least, the end of H1 2021.
Meristem Securities has asserted that interest rates will remain low until, at least, the end of H1 2021.
This statement was made at the recently held webinar on Global Economy and Outlook, which the company themed: Bracing for a Different Future.
Although the company acknowledged that there is mounting pressure for upward movement in yields from several stakeholders, it appears the company concurs nothing concrete is in sight.
This line of reasoning seems to have influenced their decision to advise investors to move away from Treasury instruments.
What they are saying

Meristem advises that:
"Buy and hold strategy investors seeking to generate above average returns should move away from risk free Treasury instruments and focus on investment grade commercial papers and bonds which satisfy investment objectives."
"Active traders with higher risk appetite are advised to focus on high-yield short duration instruments, which would be re-invested into a higher yield environment should rate reversals occur."
The advice regarding shunning Treasury instruments appears to be in order, considering that treasury bill rate has been declining, with the latest figure — November 2020 — 0.03% as per the CBN monthly interest rate data.
Further checks from the Debt Management Office website, indicates that the latest figures for Eurobonds and Diaspora bond fall short of the fixed yield at issue for all the different categories of bonds in issue.
What you should know
Latest figures from the CBN's monthly interest rate indicate that:
Treasury bill rate has been on a steady decline for six months, down to 0.03% since the last rise (2.47%) in May 2020.
Fixed deposit rates (one, three, six and twelve months) have also been declining – the latest figures for these indicate that in November 2020, one-month deposit rate was 1.92%, 2.9% for three months, 2.84% for six months, and 4.89% for 12 months.
Compared with the corresponding period in 2019, the figures indicate that these rates fell by 75%, 66%, 71% and 49% respectively.
FMDQ Securities Exchange admits Total Nigeria Plc and 2 others CPs
FMDQ has announced the admission of three new Commercial papers.
FMDQ Securities Exchange Limited has announced the quotation of Total Nigeria Plc, Mixta Real Estate and Valency Agro Nigeria Limited Commercial Papers under its platform.
According to the News Agency of Nigeria, the disclosure was made by the FMDQ Group in a corporate statement issued, sequel to the fulfilment of all regulatory requirements.
The statement explained that FMDQ admitted Total Nigeria Plc., N2.25 billion Series 1 and N12.75 billion Series 2 Commercial Papers (CP) under its N30 billion CP Issuance Programme.
It also approved the quotation of Mixta Real Estate Plc., N2 billion Series 32 CP under its N20 billion CP Issuance Programme.
In the same vein, the FMDQ Group also approved the registration of Valency Agro Nigeria Ltd., N20 billion CP programme on its platform.
What they are saying
Commenting on the quotation of the issue, the Managing Director of Total Nigeria, Mr Imrane Barry, explained that:
"The programme was set up to enable the company further broaden its sources of capital by accessing funding from the Nigerian debt capital markets, while also reducing its overall funding costs."
In his remarks, the Managing Director, Valency International Pte Ltd., Mr Sunil Dhanuka, said:
"We are glad for the successful registration of Valency Agro's, N20 billion CP Issuance Programme. In line with our vision to grow within the agricultural value chain in Nigeria, Valency Agro is committed to ensuring the growth of the agriculture sector through our deep involvement in Cashew, Sesame, Cocoa and other produce.
"Proceeds from this CP Programme will be used toward meeting the midterm working capital requirements of the various agricultural produce and on value addition prior to export."
What you should know
Nairametrics reported the admission of Axxela N11.5 billion bond on FMDQ platform.
Total Nigeria Plc had earlier issued a debut commercial paper, which was aimed at supporting the sector and reactivating the economy. This CP was halted by the COVID-19 pandemic.
Despite the disruption, the debut issuance attracted sizeable demand from a lot of investors, leading to oversubscription.
The financial advisers of the debut issuance scheme are Stanbic IBTC Capital Limited and FBNQuest Merchant Bank Limited.
Commercial paper is a money-market security issued (sold) by large corporations to obtain funds to meet short-term debt obligations (for example, payroll) and is backed only by an issuing bank or company which promises to pay the face amount on the maturity date specified on the note.