World Bank approves $750 million loan to Nigeria for power sector
The World Bank noted that about 47% of Nigerians do not have access to grid electricity.
The World Bank has approved the sum of $750 million as a loan to Nigeria's power sector after years of negotiations over long term reforms in the sector.
The loan which was approved by the board of directors of the Bretton wood Institution, was for Power Sector Recovery Operation (PSRO) to improve the reliability of electricity supply, achieve financial and fiscal sustainability, and enhance accountability in the power sector in Nigeria.
This was disclosed in a press release by the World Bank on Tuesday, June 23, 2020.
In the statement, the World Bank noted that about 47% of Nigerians do not have access to grid electricity, and those who do have access, face regular power cuts. In addition, the economic cost of power shortages in Nigeria is estimated at around $28 billion which is equivalent to 2% of the country's Gross Domestic Product (GDP).
According to the ease of doing business report 2020, lack of power has been one of the major challenges facing the private sector. Hence, improving power sector performance, particularly in the non-oil sectors of manufacturing and services, will be central to unlocking economic growth post-COVID-19.
The World Bank Country Director for Nigeria, Shubham Chaudhuri said, "The lack of reliable power has stifled economic activity and private investment and job creation, which is ultimately what is needed to lift 100 million Nigerians out of poverty. The objective of this operation is to help turn around the power sector and set it on a fiscally sustainable path. This is particularly urgent at a time when the government needs all the fiscal resources it can marshal to help protect lives and livelihoods amidst the COVID-19 pandemic."
(READ MORE: Afreximbank re-appoints Nigeria's Benedict Oramah as president, disburses $30b in 4 years)
The PSRO provides results-based financing to support the implementation of the Government's Power Sector Recovery Program (PSRP). The PSRP is a comprehensive program to restore the power sector's financial viability, improve service delivery and reduce its fiscal burden.
The PSRO is expected to increase annual electricity supplied to the distribution grid, enhance power sector financial viability while reducing annual tariff shortfalls, and protecting the poor from the impact of tariff adjustments. This will enable the turnaround of the power sector and increase public awareness about ongoing power sector reforms and performance.
Specifically, the PSRO will ensure that 4,500 MWh/hour of electricity is supplied to the distribution grid by 2022 by strengthening the regulatory, policy, and financing framework. It will also enhance the accountability and financial viability of the sector, helping the sector create a track record of sustainable operation necessary for unlocking much needed private investments in the future.
What FGN Free Meter Program means for the power sector
Without effective penalties for erring DisCos and consumers, progress may still remain very slow.
According to news reports, the Minister of Power, Mamman Saleh on Wednesday said the distribution of the four million free electricity prepaid meters pledged by the Central Bank of Nigeria would soon begin across the country.
According to him, the government is wrapping up the distribution of its initial one million meters, which he labelled phase zero, and would soon begin the distribution of the four million sponsored by CBN, which he tagged phase two. He also noted that the Federal Executive Council approved N3bn for the execution of six major electricity projects in the country to upgrade Nigeria's electricity facilities and improve power supply across the country.
Ineffective metering remains a major drawback to the success of power sector reforms in Nigeria. While some consumers avoid paying for power consumed through meter bypass, some other consumers are made to pay for what they have not consumed through estimated billing by DisCos.
DisCos have been largely unsuccessful with metering their customers.
As far as inadequate metering is concerned, DisCos over time, have used this situation to their advantage via estimated billings. It appears that fully metering customers are currently being viewed as a disincentive, given that estimated bills can easily be manipulated.
According to a report by the Nigerian Electricity Regulatory Commission (NERC), only 4,234,759 (40.27%) of the total customer population of 10,516,090 were metered as of 30 June 2020. Clearly, this validates the widely held view that there are a wide number of customers on estimated billing which gives room for illegal connection to the networks and in turn corrupt practices. NERC further revealed that only three out of 11 Electricity Distribution Companies in the country had metered more than 50% of electricity customers under their coverage areas as of June 2020.
Effective metering in our view is one step ahead in solving the myriad of problems embattling the Nigerian power sector. Though supposed to be unpaid for, many customers in a bid to avoid the bureaucracy associated with getting meters have paid to get their own meters. We believe the provision of meters to all end-use customers will go a long way in ameliorating the liquidity squeeze in the power sector whilst also providing cashflow to the DisCos for investment in equipment needed to evacuate unused electricity to consumers nationwide.
We laud the FG's efforts at distributing meters freely to end-users, but we note that without effective penalties for erring DisCos and consumers, progress may still remain very slow.
---
CSL Stockbrokers Limited, Lagos (CSLS) is a wholly owned subsidiary of FCMB Group Plc and is regulated by the Securities and Exchange Commission, Nigeria. CSLS is a member of the Nigerian Stock Exchange.
BUA Group awards contract for polypropylene plant in its refinery project
The completion of the project is to help boost Nigeria's capacity to meet the country's increasing demand for petrochemical products.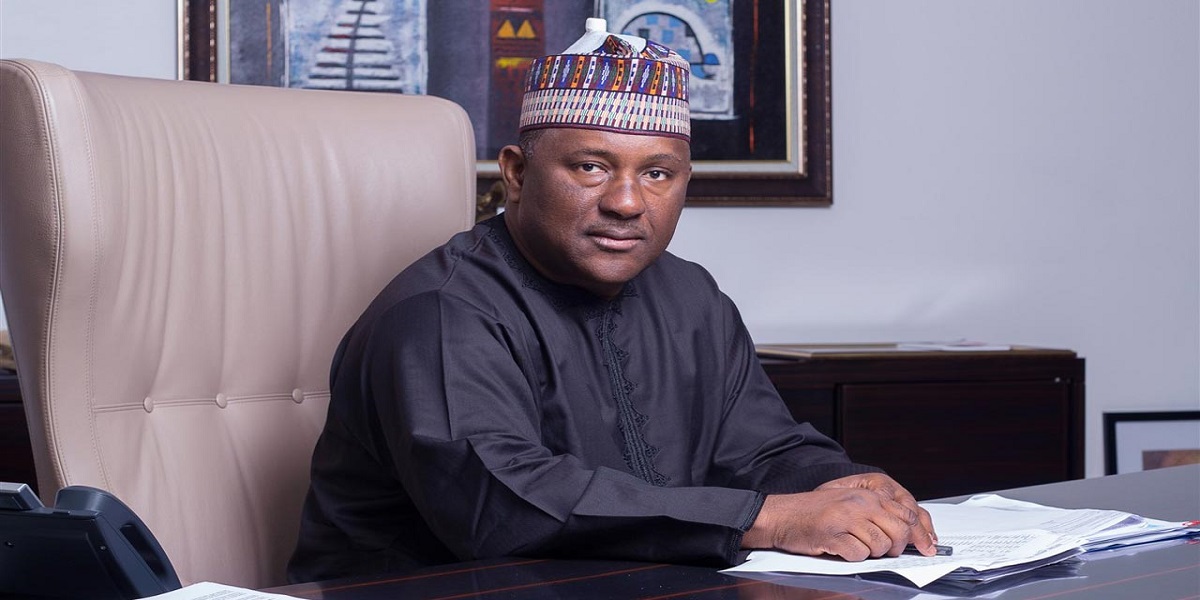 Nigeria's leading indigenous conglomerate, BUA Group has announced that it has signed a contract agreement with Lummus Technology for the establishment of a polypropylene plant in its refinery and petrochemical project.
The completion of the project is to help boost Nigeria's capacity to meet the country's increasing demand for petrochemical products.
The Chairman of BUA Group, Abdul Samad Rabiu, while disclosing the contract agreement, expressed confidence in the capacity and technical expertise of Lummus Technology to deliver a best-in-class project.
READ: BUA says its export-focused sugar project will create jobs and checkmate price hike
What the Chairman of BUA Group is saying
Rabiu in his statement said, "We are pleased to sign this polypropylene contract for our BUA refinery and petrochemicals project with Lummus Technology, a world leader in delivering polypropylene solutions, which will solve the increasing demand for high-performance grade polypropylene in Nigeria, the Gulf of Guinea as well as the Sub-Saharan Africa Region.
"We are confident in the capacity and technical expertise of Lummus Technology to deliver a best-in-class, 285,000 tpy polypropylene unit for our refinery project scheduled to come on stream in 2024.''
READ: Dangote, BUA reconcile over sugar plant dispute after meeting with Ganduje, others
What the President/Chief Executive Officer of Lummus Technology is saying
On his part, the President/Chief Executive Officer of Lummus Technology, Leon de Bruyn, said that he was looking forward to working with BUA refinery on the project.
Leon said, "We look forward to working with BUA Refinery on this critical project and supporting the first Novolen polypropylene unit in Nigeria. Our world-class Novolen technology is well suited to meet Nigeria's increasing demand for the growing petrochemical products market.
It offers a flexible range of industry-leading products for all PP applications, and the industry's lowest overall capital and operational costs while providing customers with high process reliability and flexibility in responding to market needs."
READ: BUA Group, French company announce progress in 200,000 bpd refinery project
What you should know
Lummus Novolen Technology GmbH licenses polypropylene technology and provides related engineering and technical support/advisory services. Novolen also supplies NHP® catalysts for the production of high-performance polypropylene grades in the Novolen process, and NOVOCENE® metallocene catalyst for the production of special polypropylene grades.
Nairametrics | Company Earnings
Access our Live Feed portal for the latest company earnings as they drop.